And then there were two. Sunday's Champions League final features a pair of super clubs coming off 3-0 victories in their respective semifinal clashes. Bayern Munich and Paris Saint-Germain have each won every domestic title on offer during this prolonged season and will look to close things out by capturing the most valuable club trophy of them all. But who has the edge going into a contest that promises to be an all-timer?
Goalkeeper
The physio staff at Paris Saint-Germain will play a key role here. Starting shot-stopper Keylor Navas missed the French side's comprehensive semifinal win over RB Leipzig after suffering a hamstring injury in the previous round against Atalanta. With the matches coming thick and fast in the tournament's revamped format, the criminally underrated Costa Rican doesn't have much time to recover ahead of Sunday's colossal tilt. Sergio Rico may be called upon to deputize once again.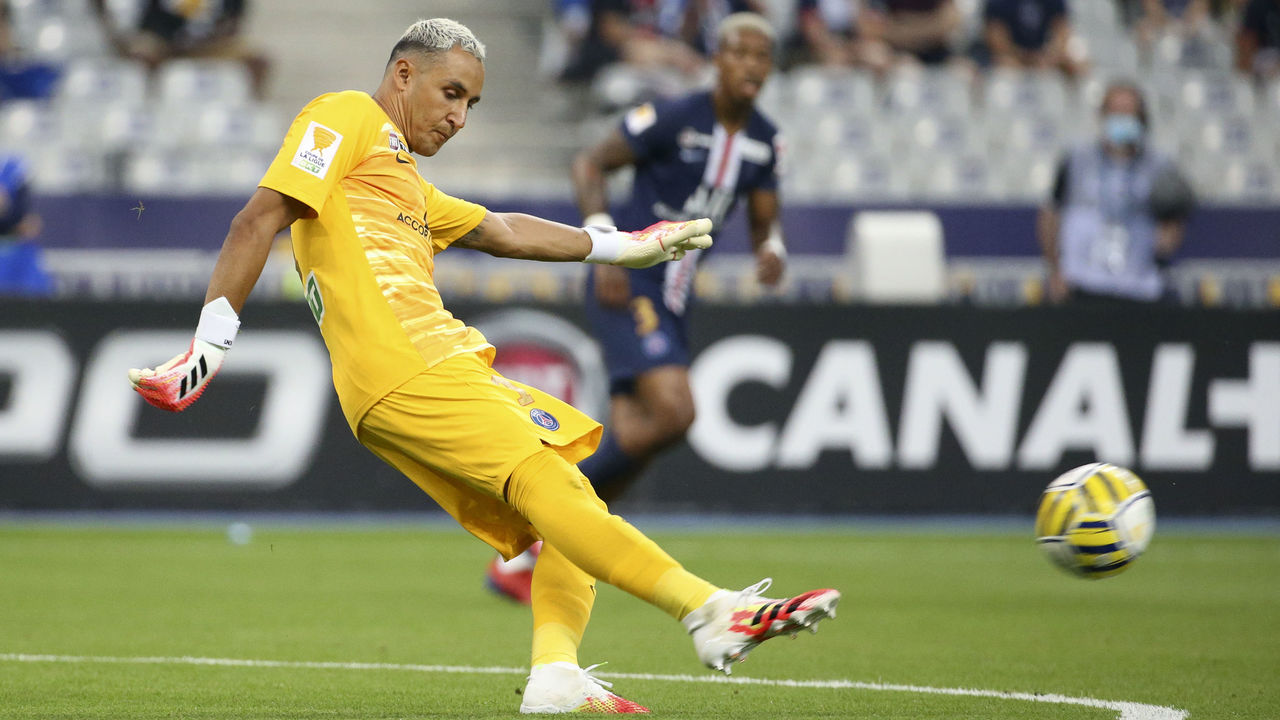 There's no doubt about who will get the nod at the other end. He's not quite the impenetrable, all-conquering force he once was, but 34-year-old Manuel Neuer showed in the semis against Lyon that he's still more than capable of coming up with huge saves when necessary. The German remains aggressive as ever coming off his line, too, which is crucial considering the high defensive line Bayern continue to employ. Could that be to Neuer's detriment against the turbo-charged Kylian Mbappe, though?
Advantage: It depends. Though a solid option, Rico is the backup 'keeper at PSG for a reason; if Navas is fully fit – and optimism is growing that he'll be available – he gives the French club a slight edge between the sticks.
Defense
Both of these clubs rely heavily on a relentless, coordinated press to help win the ball back in dangerous areas and fashion scoring chances. In that sense, their forwards and midfielders are as much a part of their "defense" as the actual players patrolling the backline.
But, for the purpose of this exercise, we'll limit this discussion to the actual defenders. On paper, Bayern Munich have more sheer talent in this area. Niklas Sule, Benjamin Pavard, and Lucas Hernandez would arguably all be starters for PSG, and they've been relegated to backup roles at the German side due to the star power available to Hansi Flick; Sule, in fairness, would likely start ahead of Jerome Boateng were he not still working his way back from a devastating knee injury. The versatility of David Alaba, Alphonso Davies, and Joshua Kimmich is noteworthy, too.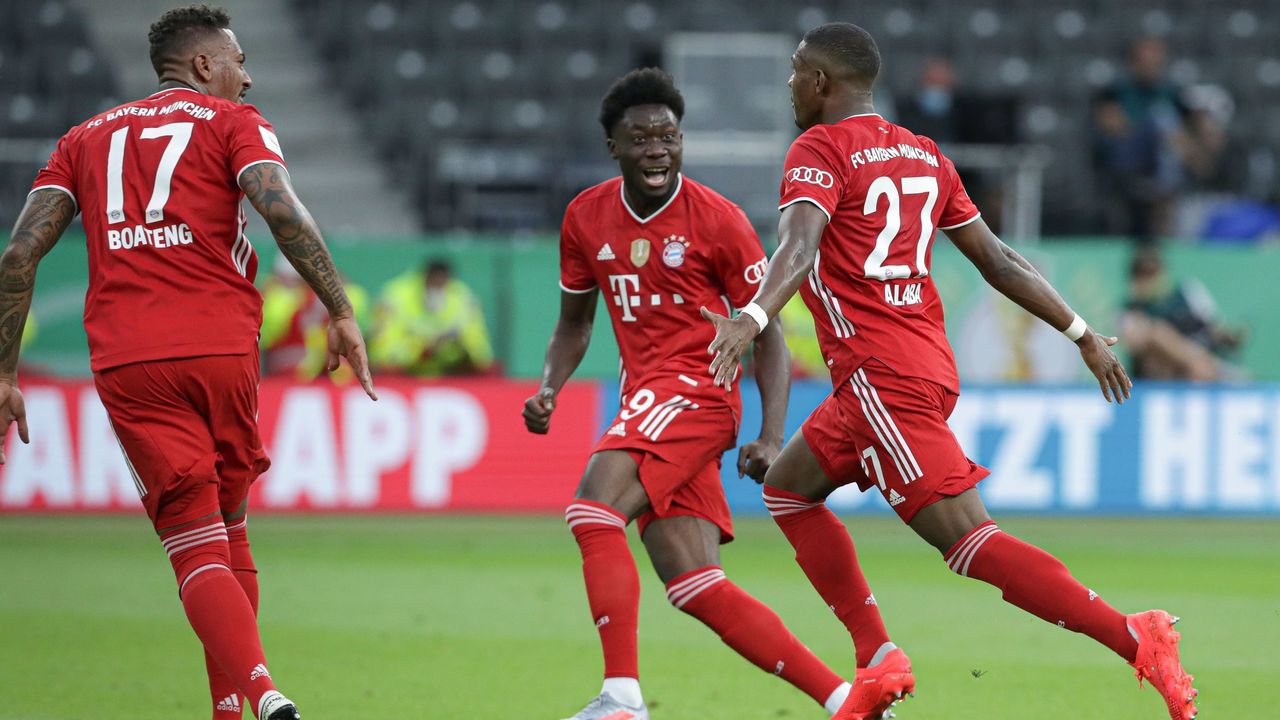 This isn't to say that PSG roll out four slouches, but the group doesn't instill the same confidence as the Bayern contingent. That's particularly the case at full-back, where Juan Bernat – a former Bayern player – and Thilo Kehrer can be exposed when trying to get forward and offer width to the attack. Unlike Bayern, where Davies' superhuman speed can make up for just about any issues, if PSG get caught turning the ball over, they're immediately susceptible to balls played into the space vacated by their full-backs.
Advantage: Bayern Munich. The aggressive system and aforementioned high defensive line can make them look more vulnerable at times, but as a unit, Bayern are blessed with a better crop of defenders.
Midfield
What a titanic matchup this is going to be. Thomas Tuchel's possession-oriented approach relies, naturally, on his midfield trio controlling the tempo. Marco Verratti, who overcame a calf issue to make a cameo appearance against Leipzig, will likely be fit enough to start the final, though Leandro Paredes is more than capable of progressing the ball with defense-splitting passes if the Italian isn't quite ready for 90 minutes. The indefatigable Ander Herrera does the dirty work, while Marquinhos provides solidity and cover sitting just in front of the defense – not to mention aerial prowess.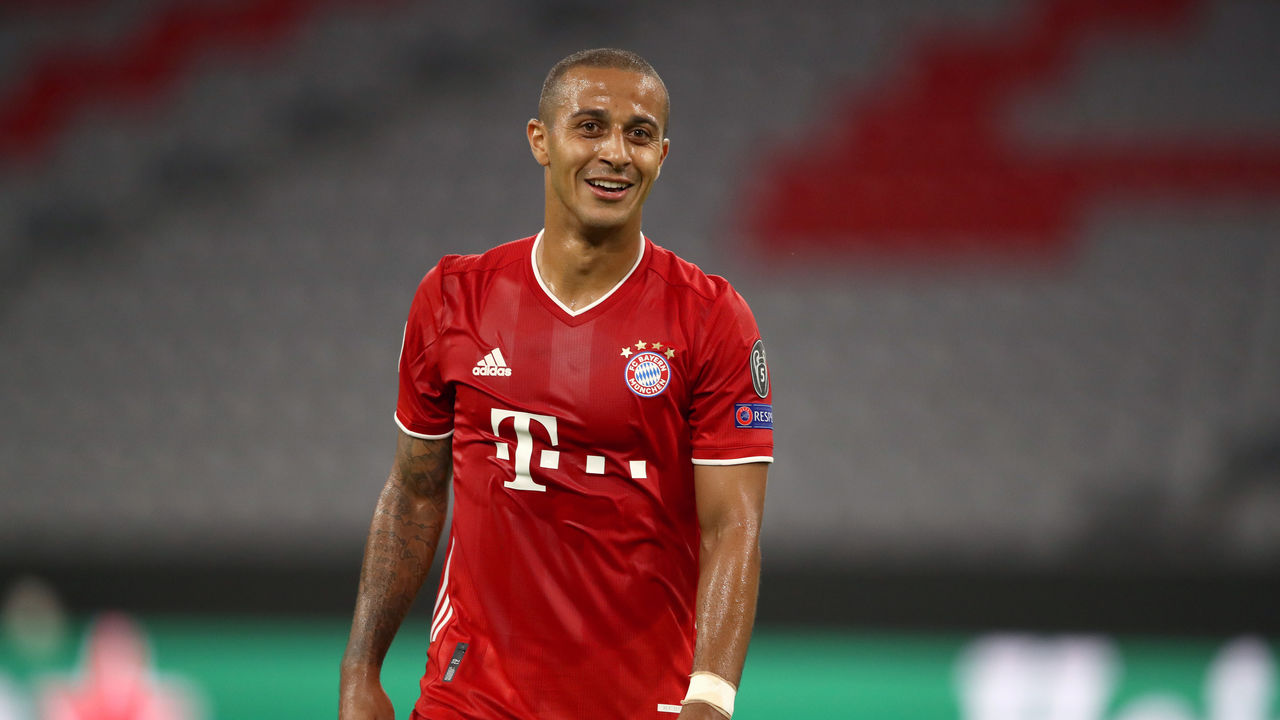 Bayern, meanwhile, nominally opt for a double pivot of Thiago Alcantara and Leon Goretzka; the latter seemed to use the stoppage and subsequent lockdown period to channel his inner Arnold Schwarzenegger. Together, the silky Spaniard and muscle-bound German are an ideal pair. Thiago pulls the strings and Goretzka trucks around, interchanging with Thomas Muller and making dangerous runs into the penalty area from deep positions.
Advantage: Too close to call. Both can retain possession, dictate the pace of the match, and then, in an instant, break the lines by threading passes through lanes that didn't seem to exist. Both units also offer the ideal blend of creativity and physicality. In Thiago, Bayern have the best singular midfielder of the lot, but, assuming Kimmich continues to be deployed at right-back, PSG probably just have the edge overall.
Attack
Let's be honest: Even if they're not really matching up against each other directly, this is the battle everyone is most intrigued by. More than anything else, these two super clubs are powered by their unrelenting, otherworldly attacking units.
Robert Lewandowski is enjoying the greatest season of his career. The Polish scoring machine has 55 goals in all competitions, and could surpass Cristiano Ronaldo's record for most tallies in a single Champions League campaign; sitting on 15, he needs a hat-trick to surpass the current benchmark. The red-hot Serge Gnabry has blossomed into a legitimate Arjen Robben replacement for Bayern, while Muller is back to his shape-shifting, awkward best – infiltrating space, connecting with teammates, and acting as the fulcrum of Bayern's devastating attack. Throw in Ivan Perisic and Kingsley Coman, and it's an absolutely stacked group of forwards.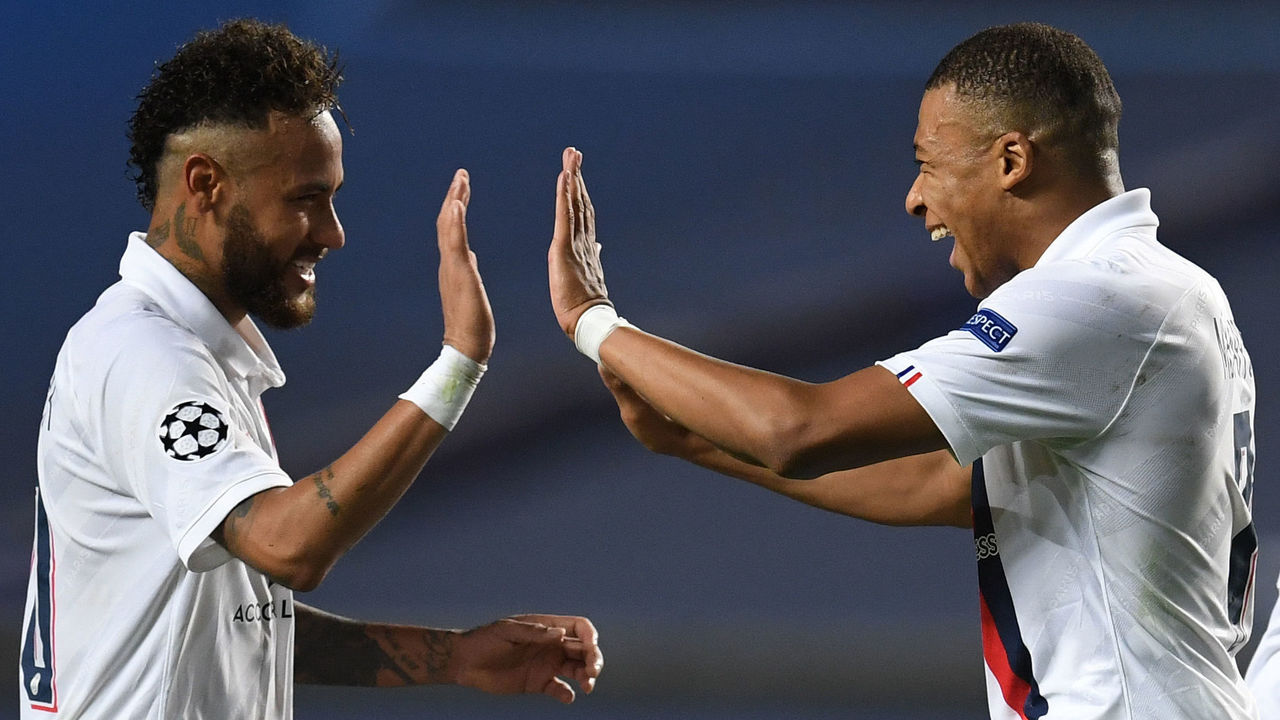 What do PSG have to counter that? Oh, just an attacking trio that is arguably the most explosive – and certainly the most expensive – ever assembled. How, exactly, do you stop Neymar, Mbappe, and Angel Di Maria? The short answer is that you don't. Not entirely, anyway. There are a select few players that you accept will cause problems and create chances, no matter what scheme you throw at them. Neymar and Mbappe fall into that category. The Brazilian is one of the best dribblers the sport has ever seen, able to beat his man – or, in most cases, men – anywhere on the pitch. The blistering Frenchman, meanwhile, is on the type of career trajectory that should, barring injury, see him be recognized as the undisputed best player in the world very soon. It must be nice to have both of them on the same team.
Throw in Di Maria, a creative whiz who also happens to be a tireless workhorse up and down the wing, and you've got a trio that excels in every phase of the game.
Advantage: Paris Saint-Germain. Siding against Lewandowski feels wrong, but we just can't get over the one-two punch of Neymar and Mbappe.
Manager
What Flick has done since replacing the unpopular Niko Kovac is, in a word, spectacular. Yes, he has the game's most talented squad at his disposal, but the longtime assistant freed his team to play aggressive, breathtaking attacking football. The results speak for themselves: Bayern are unbeaten in 29 matches – they've won their last 20 games – and racked up an astonishing 97 goals during that absurd stretch. Video game numbers.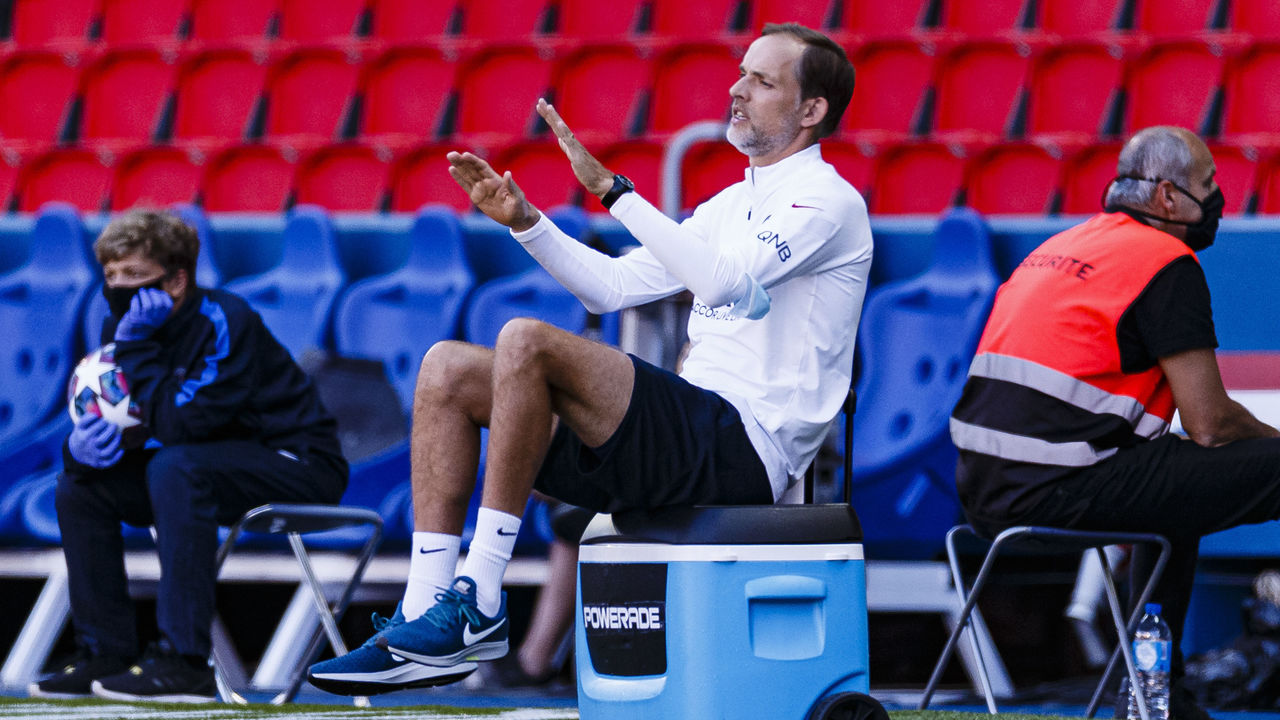 Tuchel hasn't received the same fanfare during his spell in the French capital; such is life when you're judged exclusively by what you accomplish in the Champions League. But since replacing Unai Emery in 2018, the former Borussia Dortmund tactician has turned a disjointed squad into an honest-to-goodness team. It took some time, but his approach is now bearing fruit on the continent, where it matters most to the club brass.
Advantage: Paris Saint-Germain. Flick has turned Bayern into an absolute juggernaut, but in this skirmish between the pair of German bench bosses, we're siding with the tactical nous of Tuchel, who has a deeper, more varied well of experience to draw from.