Barcelona presidential candidate Victor Font has outlined his ambitions for the club's future, and his plan includes Lionel Messi, Pep Guardiola, and Xavi all potentially reuniting at the Camp Nou.
In an interview with John Bennett of the BBC World Service, Font conceded that Messi leaving remains a "possibility." But he believes a clear project could be enough to encourage the playmaker to stay, while also tempting a few old faces to return to Catalonia.
Barcelona's presidential elections take place in about two months.
"He wants to win – obviously the lack of a project in recent times has affected the way we compete and therefore I'm very much hoping that whenever the new president takes over, hopefully it will be us (Font and his prospective board members), we can convince him to stay," Font said.
Messi requested a termination of his contract in August, but he backtracked 10 days later to avoid a legal battle with Barcelona. However, reports of the 33-year-old departing haven't subsided with his contract set to expire next June, and Manchester City – with Messi's old Barca boss Guardiola as their manager – are the club with the strongest links to signing the Argentine.
"Every time Pep Guardiola speaks about this, he says very clearly that he believes that Messi should stay at Barca and that he's a Barca one-club man," Font said.
Font is instead targeting a Messi-Guardiola reunion at Barcelona, although he isn't certain about the latter's potential role.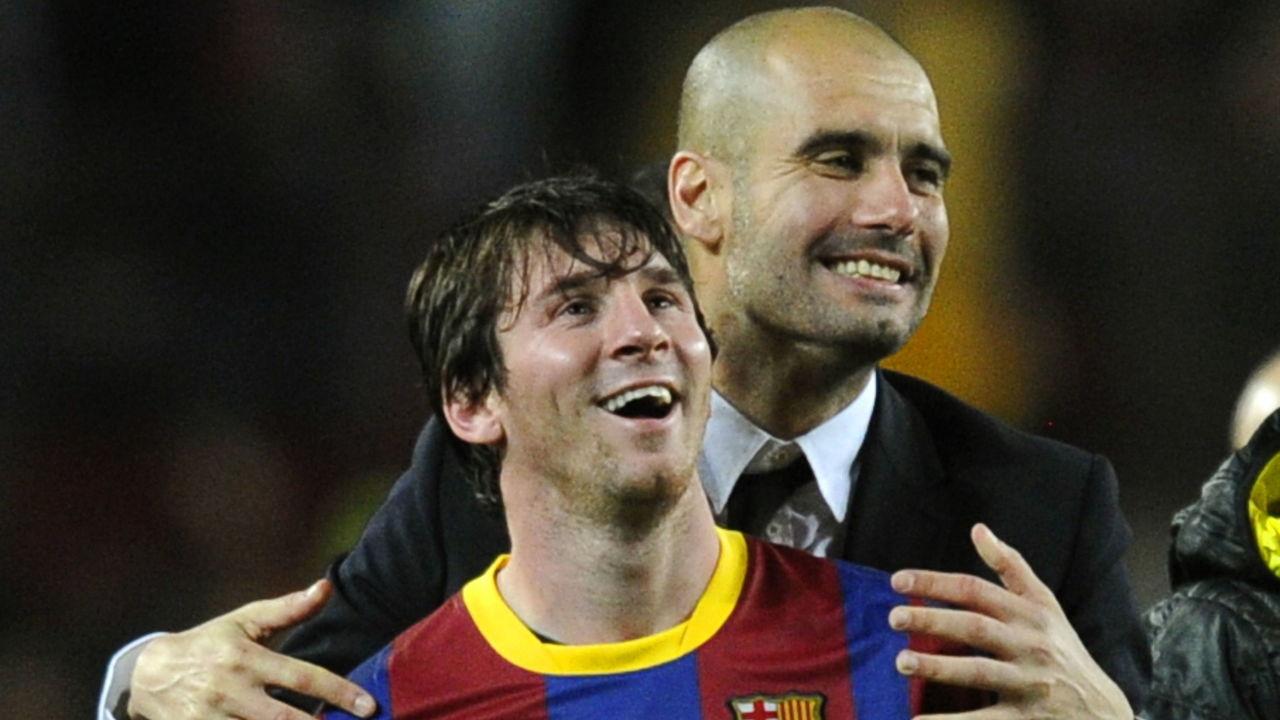 "The project that we've been working on is one that will try to create, if we are honored to be chosen, the right conditions for this top talent, that is very much linked to Barca, to return to their club at some point in time," he said.
"And we know, that at some point, Pep will want to return, even if it's for personal reasons," Font continued. "Hopefully sooner rather than later we will be able to create those conditions and be able to count on Pep's talent for the good of the club."
Font has previously talked up a return for Xavi, the Barcelona icon who's currently managing Al Sadd in Qatar. The presidential hopeful reaffirmed his commitment to engineering Xavi's homecoming, revealing that he's been planning a significant role for the former midfielder for "four or five years."
"We saw he has unique leadership skills and unique team-management skills – he has everything that one needs to take the leadership role off the pitch," he said. "We see him as a key figure in the project in the years to come, taking more of a general manager type of role. It's what Alex Ferguson was at Manchester United."
Ronald Koeman, the incumbent head coach, has produced mixed results since being appointed in the summer. The team has started strongly in the Champions League and is on the cusp of cementing its route into the knockout rounds. But defeats against Getafe, Real Madrid, and Atletico Madrid have contributed to Barcelona's disappointing 13th-placed standing in La Liga.
"We should be thankful he took responsibility during difficult times which says a lot about him," Font said of Koeman. "We started the year well and I like the fact he is giving opportunity to youth talent.
"I'm hoping good results come back. I'm confident we have a competitive team and can win silverware this year."