Activity in the transfer market reached a crescendo as the deadline approached Monday. Some clubs got their business done in time, while others preferred to stand pat. Here, theScore nominates the biggest winners and losers of the January window.
Winners: Juventus
Maurizio Arrivabene warned the fans when he accepted the role as Juventus' new CEO last summer that costs would have to come under control and that the club couldn't spend frivolously to chase any more titles. But over the first half of the season, it became painfully clear to upper management that changes had to be made, and that spending money could well mean saving money in the long term.
By acquiring Dusan Vlahovic for an initial €81.6 million, including agents' fees and solidarity payments, the Bianconeri moved immediately to kick-start their struggling attack, which ranks a worrying 11th in Serie A scoring. They then created some financial security with the sales of Dejan Kulusevski and Rodrigo Bentancur before reinvesting a portion of the potential €70 million in proceeds in box-to-box midfielder Denis Zakaria. Somehow, the Serie A giants also managed to offload Aaron Ramsey, whose bloated annual wages of around €7 million weighed on the club's coffers.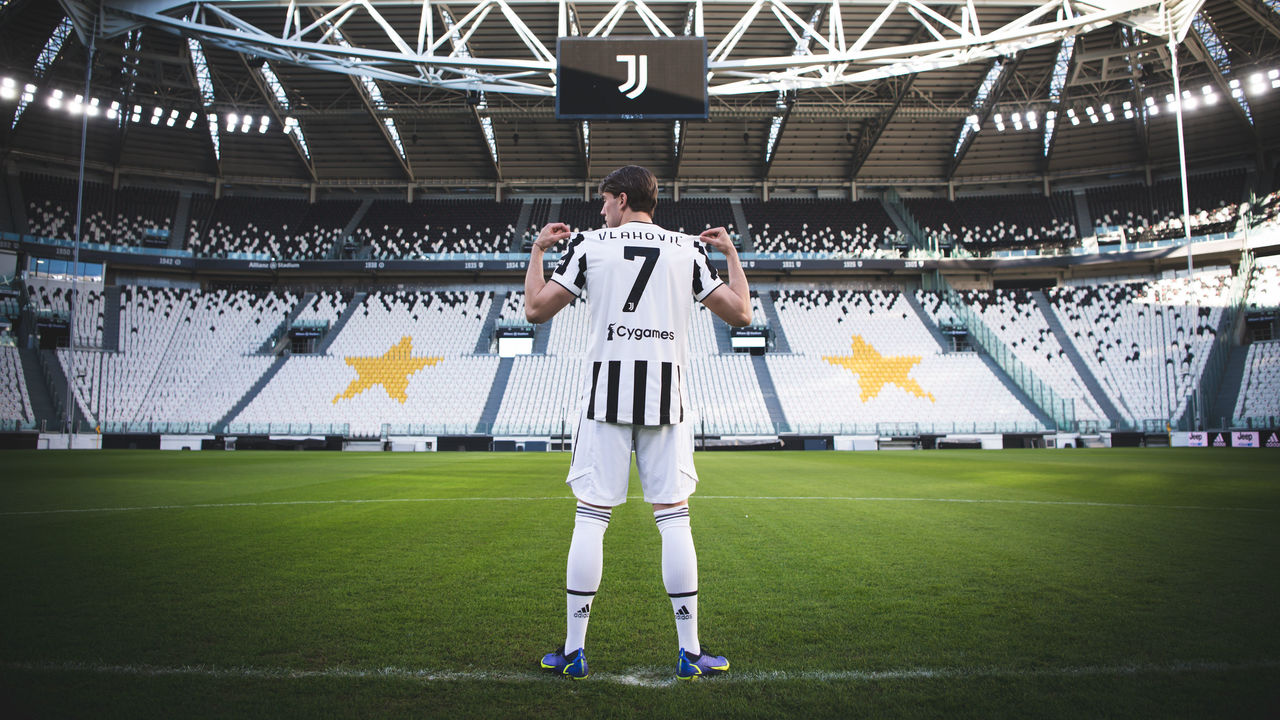 Juventus completed all of these moves within the final week of the transfer window, overhauling their squad in one fell swoop and turbo-charging their chances of qualifying for the Champions League. That's a prerequisite for the club, which must keep revenue from falling and avoid incurring yet more losses on top of the €210 million that holding company Exor agreed to cover last year.
The Old Lady is just a single point off of fourth place, and with Vlahovic now leading the line, Paulo Dybala in support, and Zakaria set to dominate the midfield areas, this team suddenly looks like a cohesive, legitimate threat.
Losers: Arsenal
Arsenal are in the throes of a five-team race for fourth place. Having been shut out of the Champions League for the past four seasons, it's imperative they return as soon as possible to Europe's biggest stage. So, it's peculiar they decided to sit tight during the transfer window, preferring to thin their squad instead of offering manager Mikel Arteta more options at such a crucial juncture of the campaign.
Getting Pierre-Emerick Aubameyang off the books is a positive given he was earning an unseemly £350,000 per week while performing well below what's expected of one of the Premier League's highest earners. The Gunners can also feel relieved they no longer have to put up with any more of his disciplinary issues, the last of which cost him the captaincy and any goodwill he had with supporters.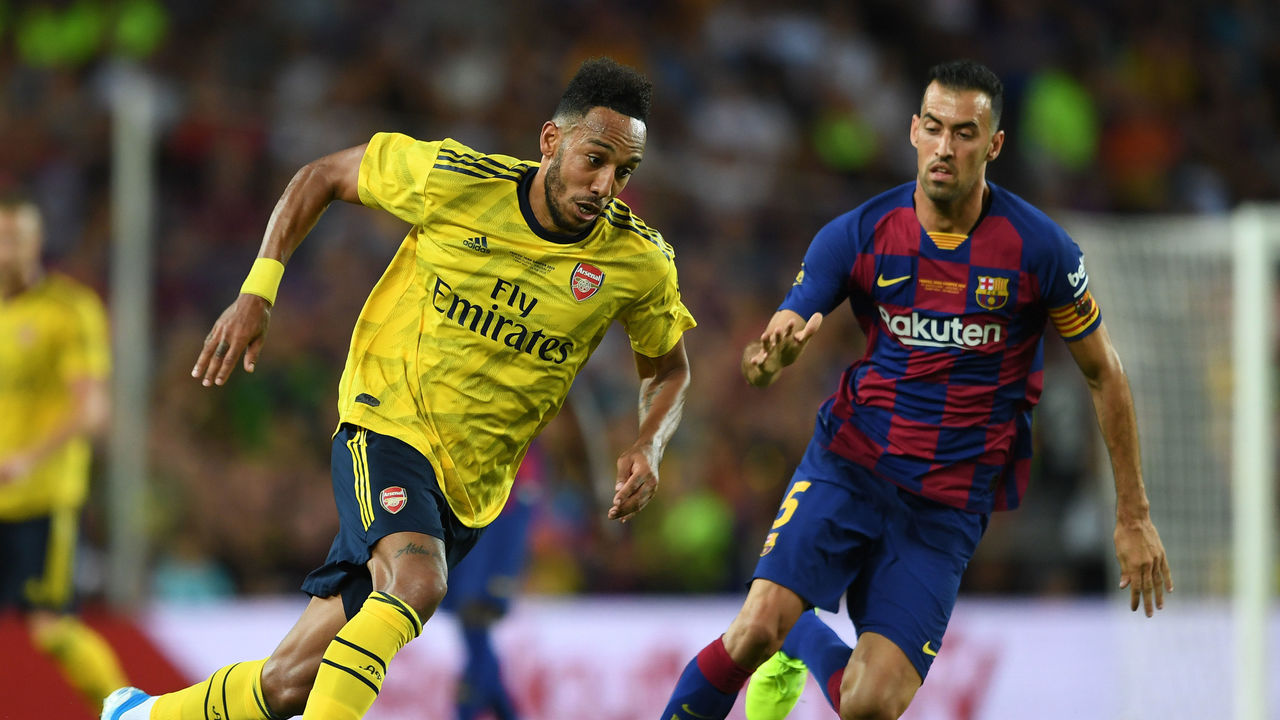 But Arsenal are lighter in attack than they were to start the season. They couldn't sign a replacement for Aubameyang because negotiations ended too late in the transfer window. So, it's up to pending free agents Alexandre Lacazette and Eddie Nketiah – who've combined for just 10 goals this season – to lead the line. That's … not great.
Arteta also has just three senior center-backs available to him after sanctioning the departures of Pablo Mari and Calum Chambers. Neither was a difference-maker, to be sure, but an injury to either Ben White or Gabriel would now seriously threaten Arsenal's growth as a defensively responsible unit. Arteta's done a good job thus far to shore up the back line, and it'd be a great shame to see it come undone with so much on the line.
Winners: Newcastle United
Manager Eddie Howe has no excuses now. Newcastle's new Saudi owners sanctioned more than £78 million in signings – more than any other Premier League side – to retool the club's defense, midfield, and attack. They made targeted acquisitions with the sole aim of balancing a team that has, up until now, lacked stability at the back, rigor in the middle, and reliable scoring up front.
Newcastle could afford to activate Chris Wood's £25-million release clause, even if the 30-year-old striker never imagined anyone paying that much to sign him. It was less about adding Wood to the roster and more about taking away a key player from relegation rivals Burnley.
That's not to say the towering striker won't make a difference for Newcastle. He's the perfect target for a team that now has established crossers at the full-back positions. Fellow acquisitions Kieran Trippier and Matt Targett love to play the ball off the ground, and they'll offer Howe the width his team needs to stretch opponents.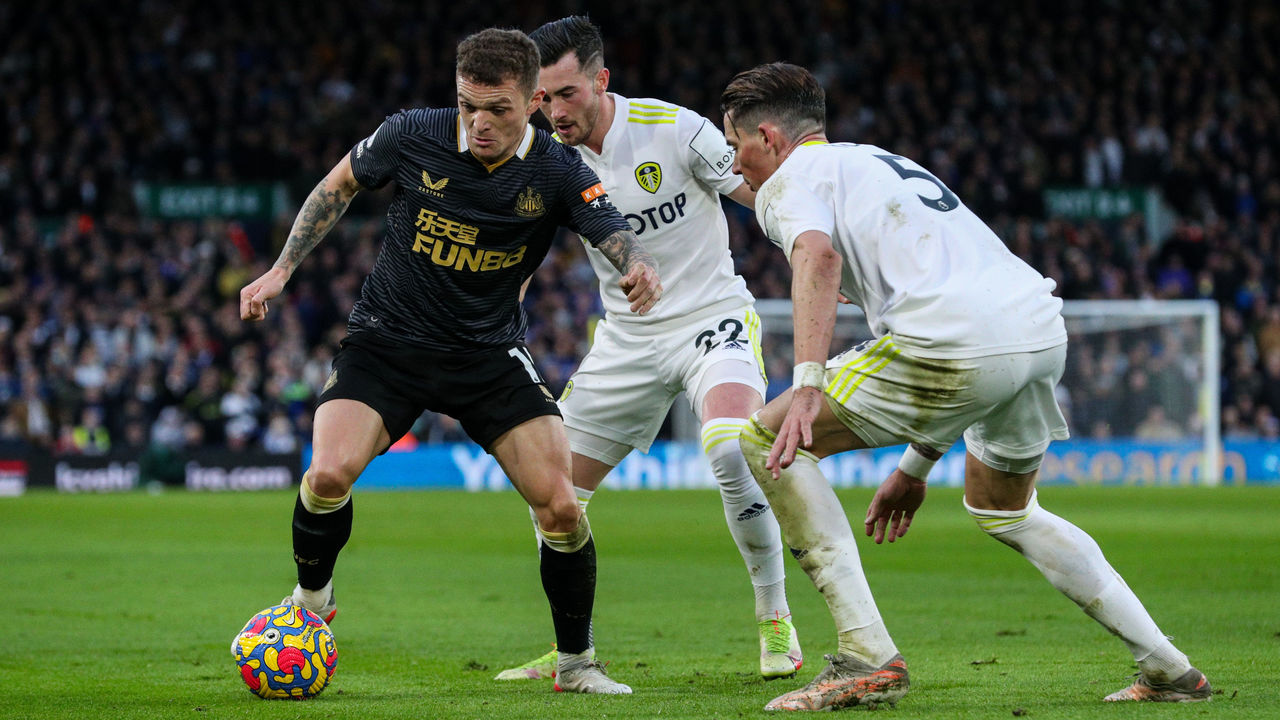 The last-minute addition of towering defender Dan Burn is also a shrewd piece of business. Burn is back at his boyhood club after starring in central defense for Brighton & Hove Albion, where he made inroads as a solid passer in Graham Potter's progressive system and disproved preconceptions that a tall player can't play nice football.
But the arrival of Brazilian midfielder Bruno Guimaraes for a reported £40 million is the biggest of all, especially with pivot Isaac Hayden out long term with a knee injury and Swiss Army knife Joelinton set to miss time. Guimaraes, a standout for Lyon this season, is a box-to-box dynamo with the composure to hold onto the ball in tricky situations, break up plays, and make progressive runs. Newcastle badly needed an all-action midfielder to reinforce their bid for survival, and they've got it.
Losers: Fiorentina ultras
Here's the thing about ultras: They can provide an incredible atmosphere, the soundtrack to an incredible season, and they'll travel the lengths of the world to follow their team. But almost always, there's a contingent of hardcore supporters that drive the kind of hateful, racist protests we witnessed last week when Vlahovic was in the process of joining Juventus from Fiorentina.
Police set up surveillance around the player's home in Florence after ultras unfurled a threatening banner that read, "Your bodyguards won't save you, gypsy. It's over for you." The same thing happened in 2020 when ultras threatened Federico Chiesa upon his move to Juventus.
Fiorentina's historic rivalry with Juventus reached a fever pitch in 1990, the year La Viola allowed Roberto Baggio to leave for their northern Italian adversaries. Rioters filled the streets and threw Molotov cocktails at Fiorentina's headquarters as the deal took place.
While the response to Vlahovic wasn't as physically violent, it once again revealed the dirty underbelly of Italian football and the problems with ultra culture.
Winners: North Americans
More players from Major League Soccer graduated to the big leagues this month; nearly all of them are 22 years old or younger.
Ricardo Pepi, the 19-year-old scoring sensation for the United States, joined the Bundesliga's FC Augsburg in January in a deal worth up to $20 million, the highest amount ever paid for a homegrown American player. Augsburg likely took notice of the teenage striker after his heroics with the national team in October. Pepi scored and added two assists on his international debut – a 4-1 comeback win over Honduras in World Cup qualifying – and netted twice to single-handedly snatch victory over Jamaica. The United States was struggling for goals until Pepi burst onto the scene.
Just before the window closed, 18-year-old left midfielder Kevin Paredes linked up with Wolfsburg and 20-year-old left-back George Bello moved to Arminia Bielefeld, and although Canadian lynchpin Stephen Eustaquio is a little older at 25, he's ready for the opportunity that awaits him on loan at Porto.
| Player | Transfer | Reported Fee |
| --- | --- | --- |
| Ricardo Pepi | FC Dallas ?? Augsburg | $20M |
| Kevin Parades | D.C. United ?? Wolfsburg | $7.35M |
| Tajon Buchanan | New England Revolution ?? Club Brugge | $7M |
| Stephen Eustaquio | Pacos de Ferreira ?? Porto | Loan |
| George Bello | Atlanta United ?? Arminia Bielefeld | $2M |
North America's youngest and brightest players are an ambitious bunch. They're also smart, having all joined clubs where they can expect to play meaningful minutes.
Loser: Ousmane Dembele
The ultimatum given to Dembele was a bit harsh: either sign a new deal or leave before Jan. 30. Xavi had spent the last few months praising the French winger, seeing him as a key part of his project at Barcelona. But the time had come for a decision. Dembele's representatives couldn't reach a timely agreement, and the club showed him the door.
Except there were no serious takers. Manchester United expressed no interest in signing Dembele, according to The Guardian's Fabrizio Romano. Chelsea "never opened talks," Romano added. Tottenham were linked with Dembele but were never a realistic destination. Talks with Paris Saint-Germain – which reportedly started as late as Sunday – never went anywhere. Dembele wouldn't join Arsenal as a makeweight in Barcelona's negotiations for Aubameyang.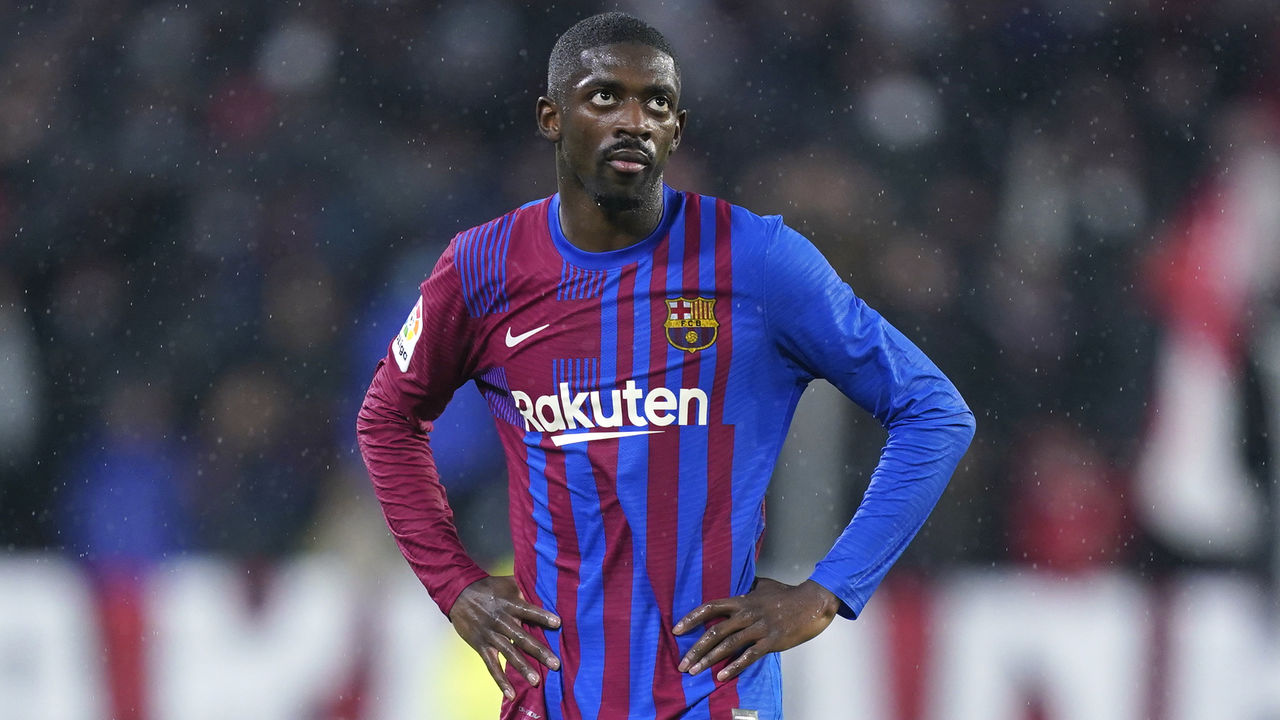 Dembele said he wouldn't give in to "any kind of blackmail." So now, with just a few months remaining on his contract with Barcelona, he's a sitting duck, facing the likely prospect of seeing out the rest of this wretched five-year spell in the stands. He's missed so much time already – blunted by a total of 12 injuries since joining the Blaugrana as Neymar's replacement in 2017 – and was rarely decisive even when healthy. But this is sad by any standard.