It's here. This Saturday, the globe's attention turns to the Parisian suburbs, where Real Madrid and Liverpool meet in the Champions League final. Here's a breakdown of the much-anticipated contest, along with a predicted outcome.
There's a tendency to bow to the mysticism of Real Madrid. Rather than explaining their escape acts and their opponents' collapses as part of an obvious pattern – a big team with tremendous players winning a game – some attribute their glories to intangible concepts.
Even their manager does it.
"If you have to say why," Carlo Ancelotti said after Real Madrid downed Manchester City in dramatic fashion earlier in May, "it is the history of this club that helps us to keep going when it seems that we are gone."
Past successes can be used for encouragement, but to claim Real Madrid's journey to the Champions League final is thanks to an off-the-pitch force does the team and its coaching staff a disservice. There's no fairy dust collecting on Los Blancos' trophies – instead, their run is fueled by the excellence of three veterans awash with European experience.
Karim Benzema is the most dangerous striker on the planet. He's already matched his former strike partner Cristiano Ronaldo for most goals (10) in a single season in the Champions League knockout rounds, and arguably no one's ever been so clinical in front of goal in consecutive doubleheaders against foes of Paris Saint-Germain, Chelsea, and Manchester City's strength.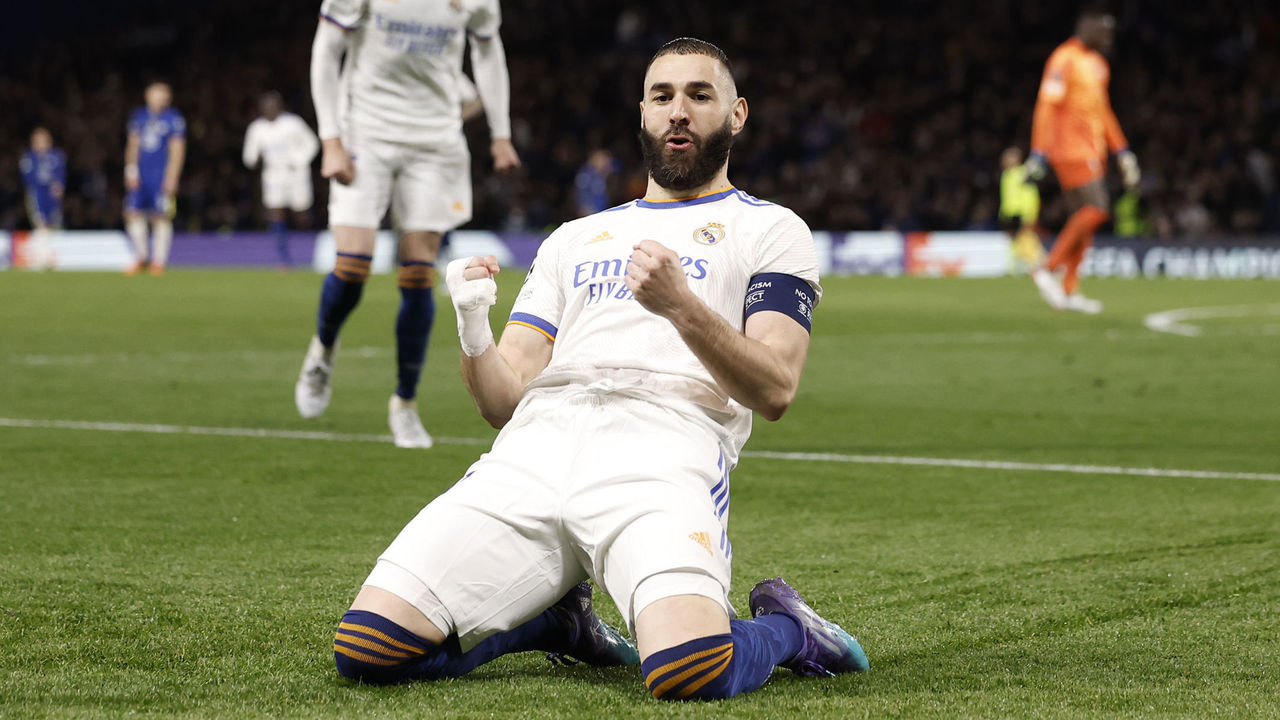 Benzema notched late winning goals against each of Real Madrid's knockout rivals to further underline his remarkable stamina at 34, but Liverpool will need to do more than subdue his firepower to conquer Europe for a seventh time. The Frenchman poses a constant threat with his ability to lure players from their defensive positions when he drops deep before releasing his fellow attackers into the space he pried open. From those positions, Benzema can instantly instigate attacks with a swift flick or nonchalant back pass.
The midfield protection from Fabinho – who missed Liverpool's last three matches – will be crucial to hampering Benzema's buildup play.
Fabinho and his midfield colleagues will also be occupied with Luka Modric, the 36-year-old who delicately dabs at the ball when he has possession but snaps and snarls when he doesn't. Given his slight 5-foot-8 frame, the physicality of his game is regularly overlooked, but the Croatian playmaker's willingness to hurl himself into aerial battles and plunge into tackles helped instill belief in his teammates before they battled back from seemingly irreparable scenarios in this Champions League campaign.
But his passing will always be one of his finest features, as his stunning assist for Rodrygo against Chelsea demonstrated. The Liverpool defense simply can't shut off when the ball is under Modric's spell.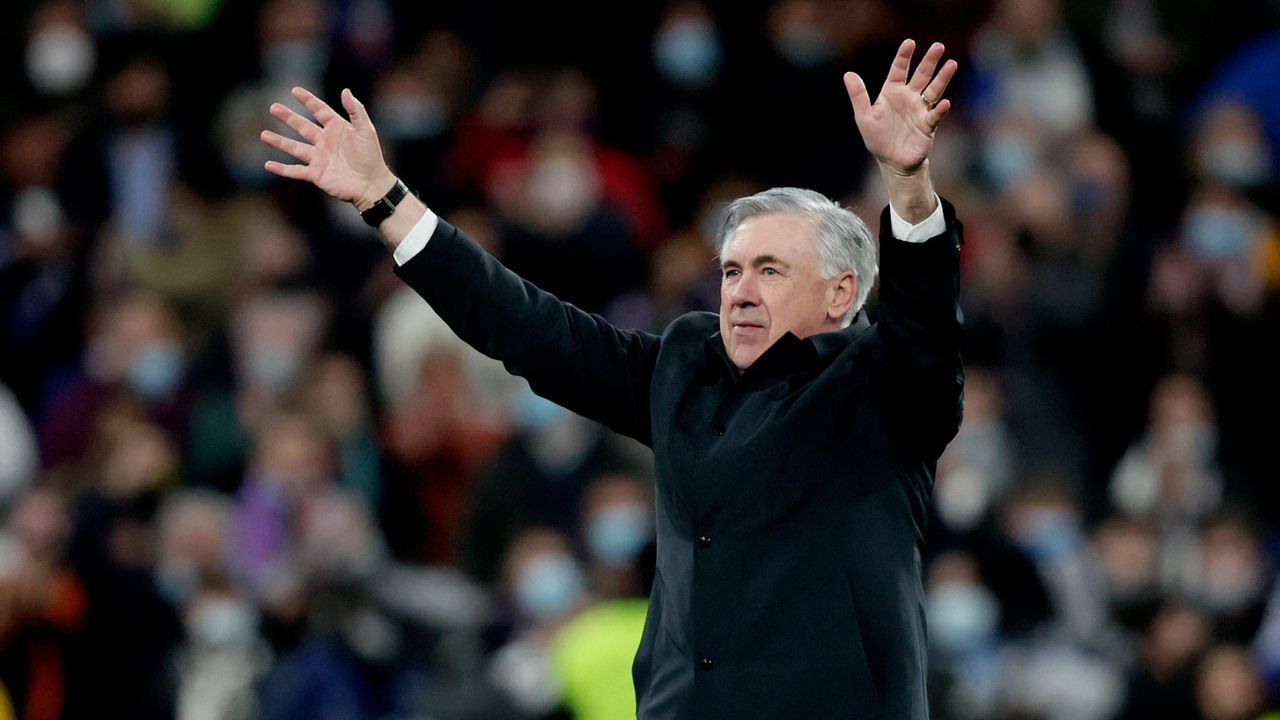 Real Madrid's third key veteran is Ancelotti. He may have succumbed to the habit of using history and wizardry to explain his side's European pedigree, but consistency and the effectiveness of his substitutions are undoubtedly down to his management. Ancelotti, who turns 63 in June, stabilized a club that could've lost its way following the departures of Zinedine Zidane and Sergio Ramos within a six-week spell last summer. He became the first boss to win titles in each of Europe's top five leagues when the team wrapped up La Liga in April.
A victory at the Stade de France would secure Ancelotti a record fourth European title as a coach. The Italian also collected the European Cup twice as a player.
On the opposite end of the scale from the whimsical descriptions of Real Madrid, there can be a habit to oversimplify Liverpool's achievements. There were no miracles as the Reds dispatched Inter Milan, Benfica, and Villarreal – just as we'd all expected – in the knockout rounds while showcasing their relentlessness in attack and imperious defending led by Virgil van Dijk.
But what about the midfield?
The influence of Thiago Alcantara has grown exponentially this term, so it was a considerable boost when Jurgen Klopp said the Spaniard could play in this weekend's showpiece. Thiago can take control of the midfield battle, wriggling free of the crowd before invariably making the right decision when he passes. His varied distribution is among the best in the game and helped him become a regular supplier of secondary assists at Bayern Munich. He can break lines with low, measured passes and lift balls over backlines for Liverpool's attackers with equal quality.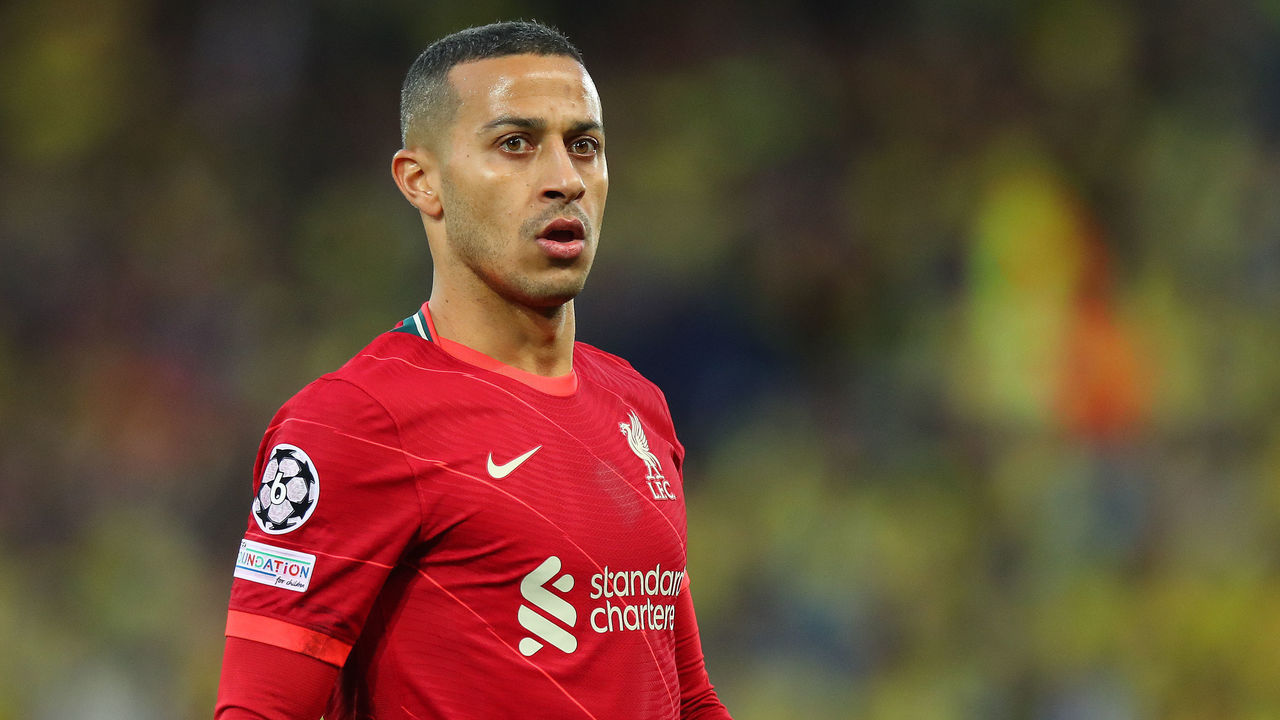 With Thiago around, the onus isn't primarily on Trent Alexander-Arnold and Andy Robertson to furnish opportunities for the frontmen.
The focus on Alisson, Van Dijk, and the Mohamed Salah-led strikeforce can also detract attention from how excellently constructed Liverpool are. Their domestic and continental rivals have vulnerabilities – Real Madrid are shallow in their full-back slots – but the Merseyside club has at least two strong candidates for each position.
Real Madrid should be wary when Klopp starts to tinker on the sidelines. There is arguably no club in Europe whose replacements are so strong. Ibrahima Konate and Joel Matip are top-level defenders but offer different qualities for different scenarios. Harvey Elliott is one of the most exciting young talents in football and provides boundless energy and positivity as a No. 8. Roberto Firmino and Diogo Jota fit snugly into an attacking triumvirate but are vastly different to both one another and the players they'd replace.
This matchup is bound to be close, but if they resist the Spanish champions' sorcery, Liverpool possess the depth and overall quality needed to eventually outmuscle Ancelotti's men.
Prediction: Liverpool win after extra time