One year later, Euro 2020 is finally underway. At the end of every matchday, we'll be dissecting the biggest talking points from all the action. Below, we look back on Wednesday's games.
Group B drama intensifies after Russia's win
At this point, it's anyone's guess as to which nation will join Group B favorite Belgium in the knockout phase.
Russia has Aleksei Miranchuk to thank for kick-starting its Euro 2020 campaign. After opening the tournament with a loss to Belgium, the Russians collected their first points with a 1-0 win over Finland thanks to the Atalanta man's beautiful curling strike.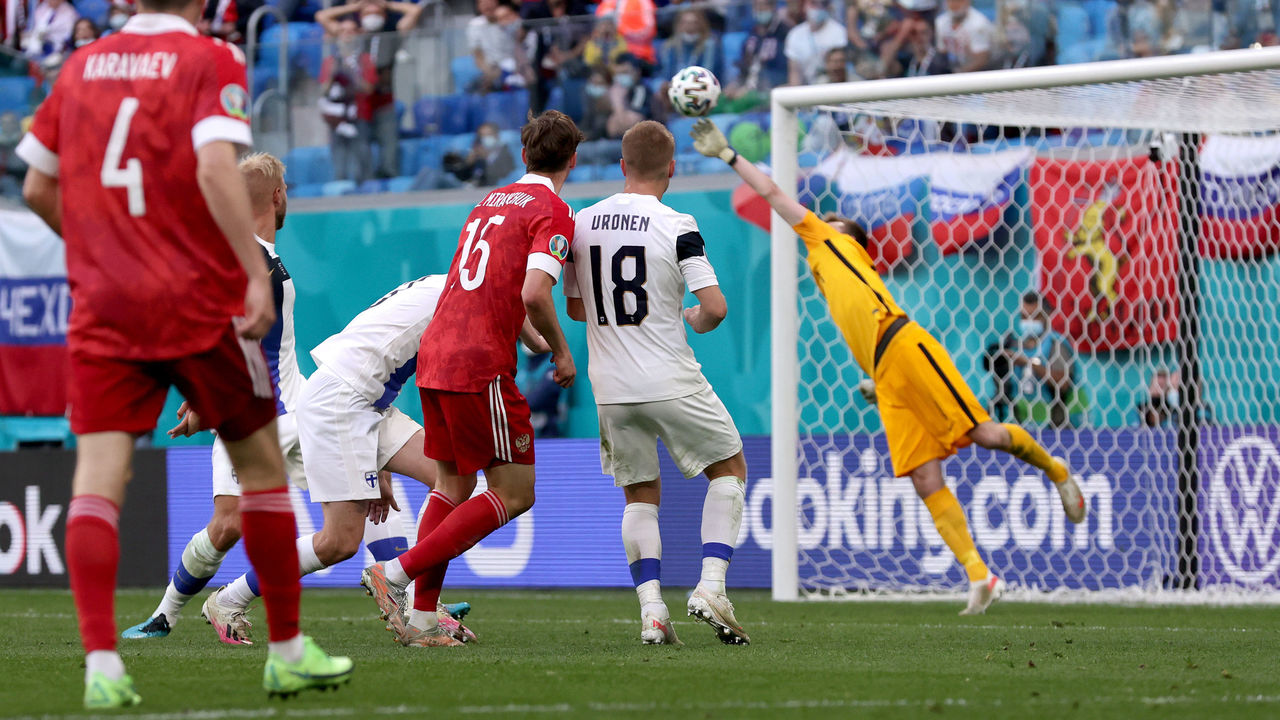 Despite Russia leapfrogging Finland in the standings, Wednesday's result did little to offer a clearer picture of how Group B might unfold. It only intensified the drama, as Finland – winners over Denmark in its first-ever match at a major tournament last weekend – and Russia are level on three points heading into their final group matches.
Russia's win also comes as a boost for a Denmark side hoping to bounce back from a deflating opening match. Even though the Danes – who are without Christian Eriksen after the star midfielder suffered cardiac arrest in the loss to Finland – face the daunting challenge of taking on Belgium, they'll still have an opportunity to progress on the final matchday regardless of Thursday's result.
Bale runs the show for Wales
Gareth Bale did just about everything in Wales' 2-0 win over Turkey. Sure, he missed a penalty, and on another day, it might've cost him and his team. But there was no such regret on this occasion. Bale created five big chances – the most recorded by a player in a single Euro match since 1980 – running the show from all areas of the pitch.
Bale looked more like a free-roaming No. 10 than the pacy winger who dominated games on the flanks. In a complete change of role, the 31-year-old played a number of passes in the half-spaces, and he created space for himself by retreating into neutral areas. Then, Bale let the ball fly, finding Aaron Ramsey as he ran behind Turkey's defense time and again, using his impressive passing range to launch a series of attacks. With better finishing, Wales could've won by four or five.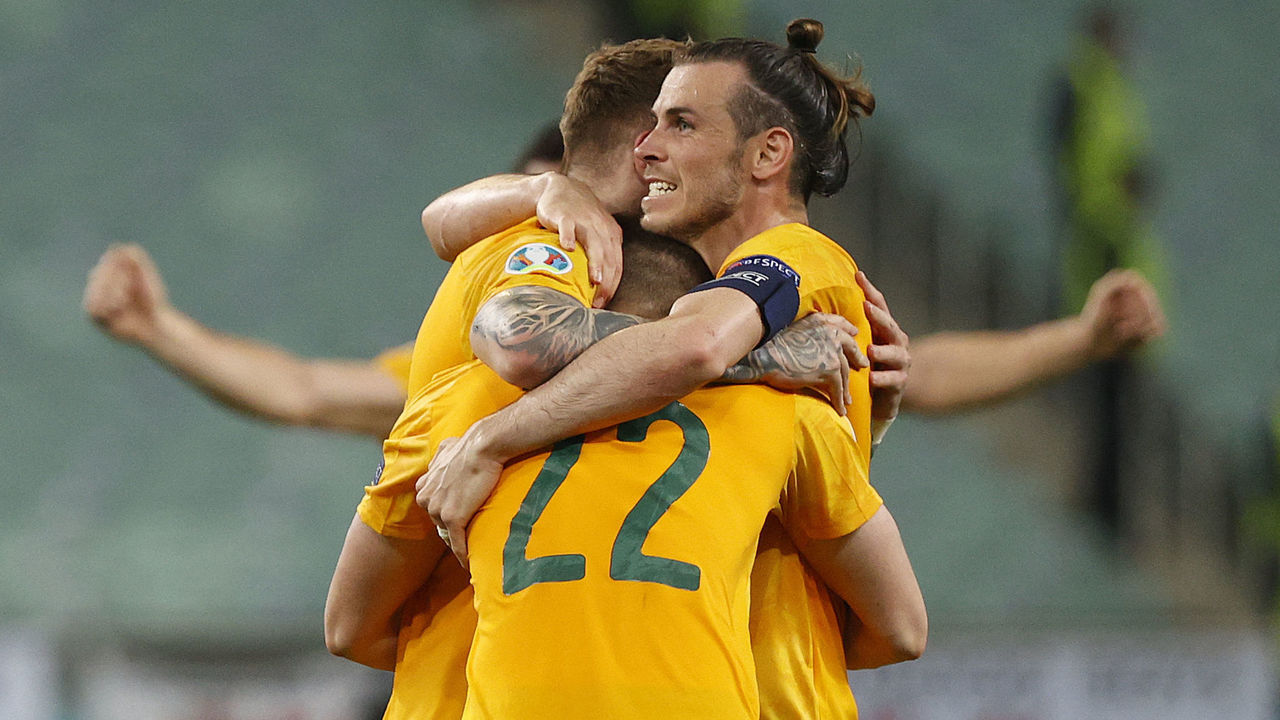 Bale's performance on Wednesday showed he has more than just spectacular goal-scoring and dribbling ability in his repertoire. If anything, his trickery may have belied his sense of creativity for years.
But it's not just his play. With a young and unpopular squad around him, Bale has embraced a leadership role. The players look to him for motivation. After the win, he gathered his teammates and offered a few rousing words in an excitable post-match huddle. He has rarely, if ever, looked as energized.
Prepare for more fireworks
The first two matches on Wednesday likely offered a glimpse into what the second round of group games might look like. Hint: it's good news for viewers, especially of the neutral variety. The opening match for every team at a major tournament is always something of a feeling-out process, regardless of the opponent. For better or worse, nobody really lets loose right off the bat.
But now it's time for some urgency, with the stakes intensifying. That's especially true for nations that need to win their second game to have any hope of reaching the knockout stages. That was the situation Russia, Wales, and Turkey found themselves in, and each side looked more aggressive on Wednesday than in their respective openers. The result was entertaining, end-to-end football. It doesn't necessarily mean the teams will be better – Turkey, for example, still looked pretty disjointed and open defensively in its defeat – but at least the players went for it.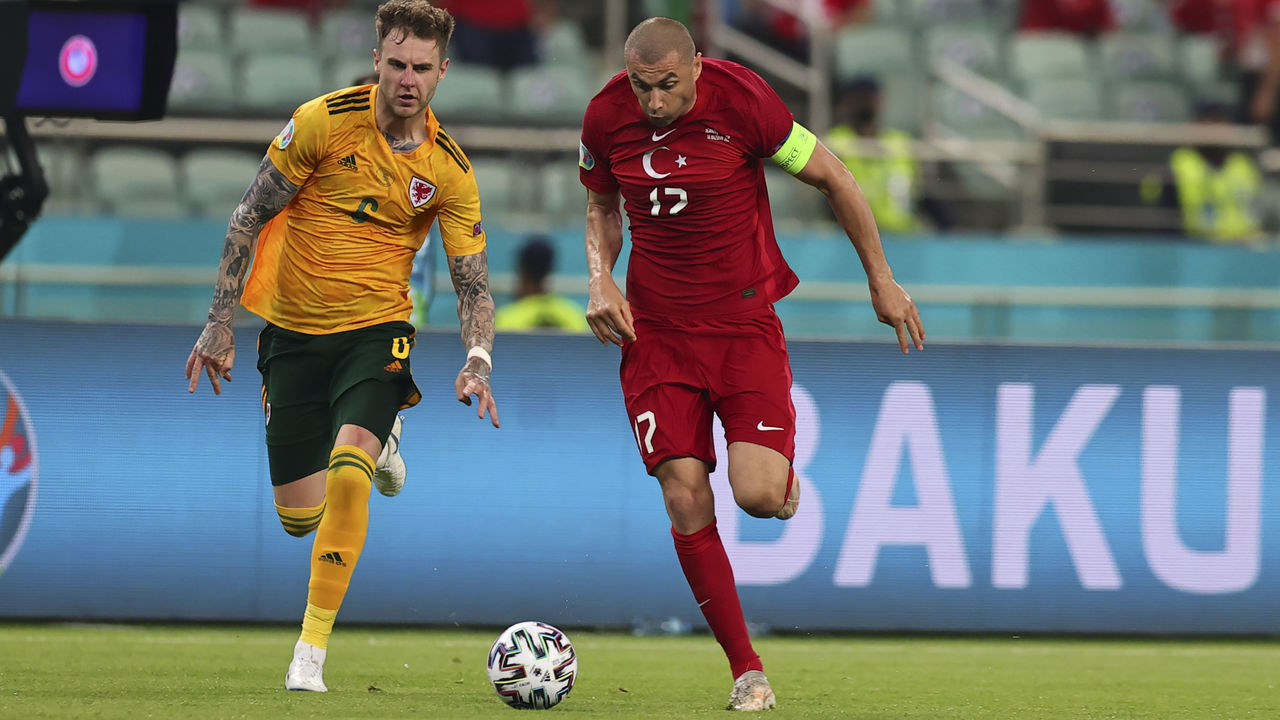 To a certain extent, that's all you can ask for.
Things may revert back to a more conservative approach in the final round of group games when there will be teams playing not to lose, but for now, savor what should be a gung-ho few days of action.
Locatelli makes a name for himself
Manuel Locatelli already had his share of admirers heading into Euro 2020. Juventus and Manchester City reportedly tracked his progress during the season, and his club, Serie A overachievers Sassuolo, seemed prepared to let him leave for around €40 million.
Now, he could command an even bigger fee, maybe the biggest of the entire summer window.
Locatelli announced himself to the rest of Europe with a sparkling two-goal performance against Switzerland on Wednesday. But it wasn't just the headline-grabbing brace, which happened to be the first of his professional career. His hugely influential play on the left of Italy's midfield three made victory a foregone conclusion. Locatelli propelled Italy to the knockout round with progressive passing, a killer shot, and a timely run into the area.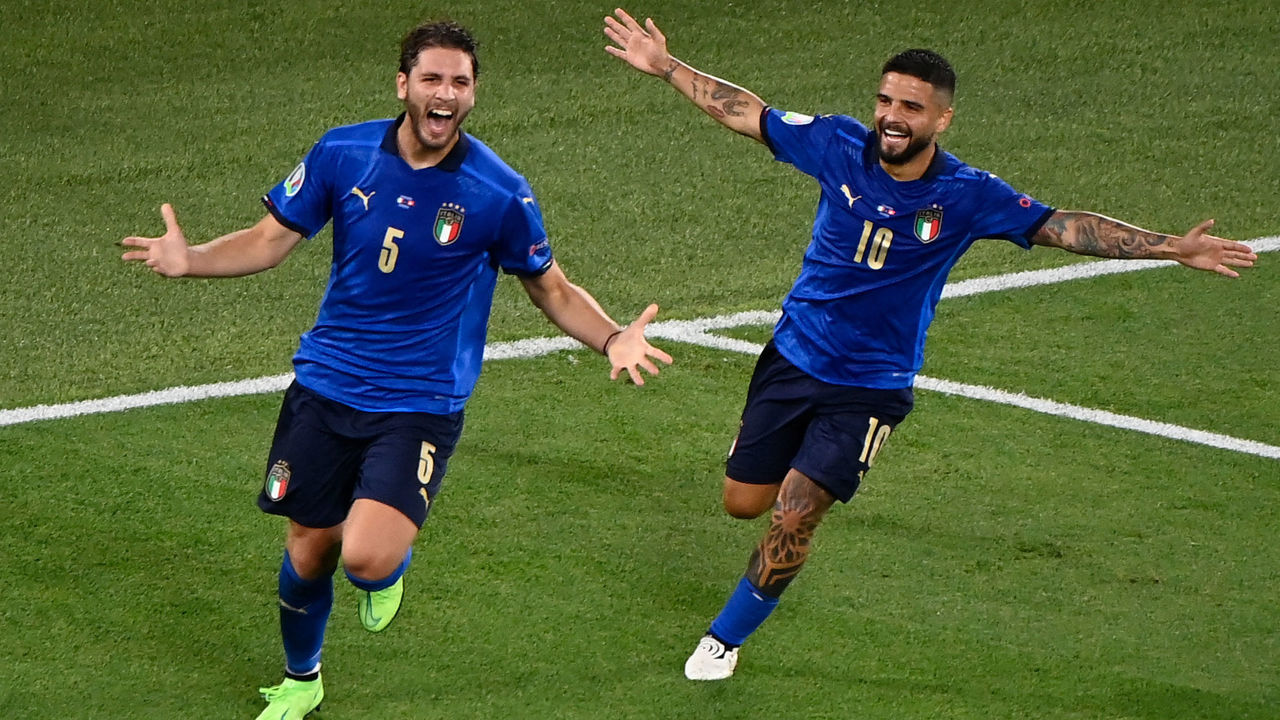 Roberto Mancini's Italy is all about performances like Locatelli's. He jumped right into the lineup after Marco Verratti's injury and instantly fit into Mancini's all-action, forward-thinking setup. Switzerland didn't know how to stop Locatelli – or even make him slightly less effective. He came into the tournament as a wild card, lesser-known to competitors outside of Italy's Serie A, and that positioned him perfectly for a breakout tournament.
But with eight passes into the final third, four touches in the penalty area, and, of course, two goals of supreme equality, Locatelli proved himself as game-breaking talent. Let the bidding begin.