One year later, Euro 2020 is finally underway. At the end of every matchday, we'll be dissecting the biggest talking points from all the action. Below, we look back on Wednesday's games.
Busquets was Spain's missing ingredient
Spain found its groove when it mattered most. After opening Euro 2020 with two draws and just one goal, La Roja kept its campaign alive with a resounding 5-0 victory over Slovakia.
An electric attacking display highlighted what was Spain's biggest ever victory at the Euros. Center-back Aymeric Laporte got his first goal for the country since switching allegiances from France, while Pablo Sarabia and Ferran Torres starred up front, with the latter scoring a lovely backheel goal just seconds after replacing the struggling Alvaro Morata.
Even Barcelona teen Pedri added to his growing reputation with another stellar performance. But all of Spain's attacking stars fell short when it came to selecting the Man of the Match, which instead went to veteran Sergio Busquets, who quietly went about his business with another vintage performance after missing the opening two games due to COVID-19.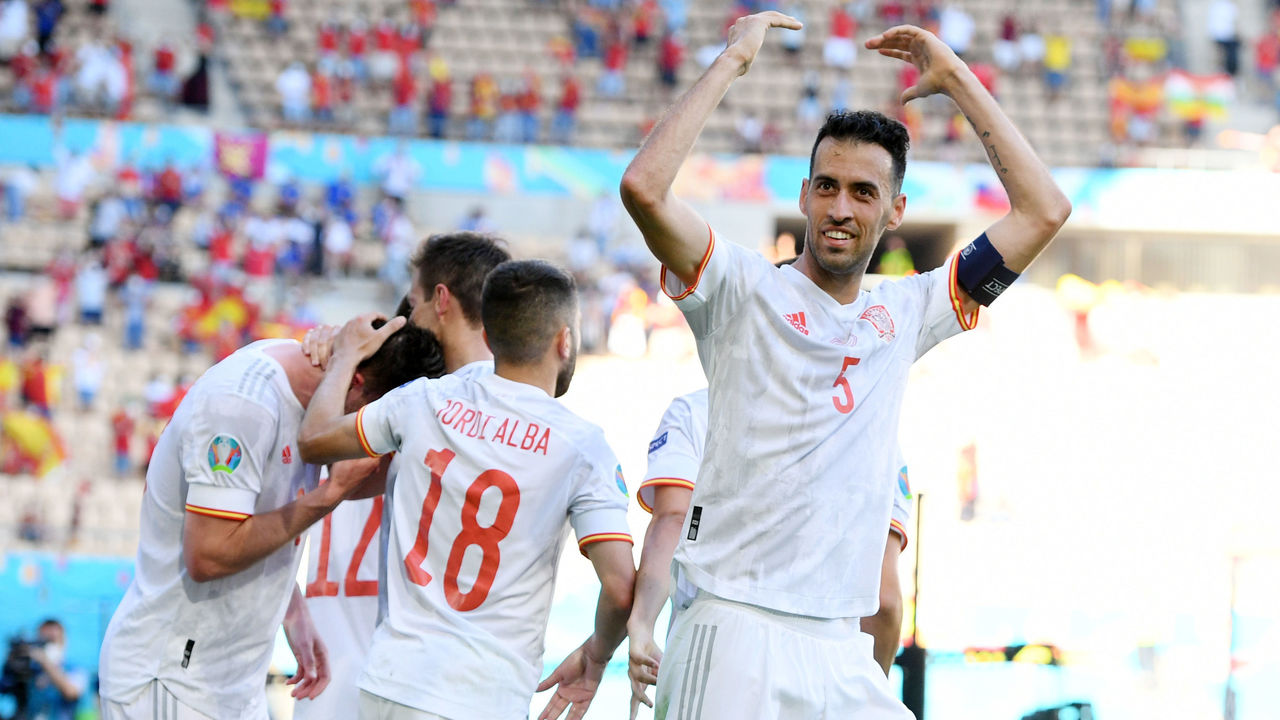 Busquets was the missing ingredient Spain sorely missed during its lackluster start to Euro 2020. He didn't miss a beat in his debut, as his positioning and distribution helped Spain control the game in the most lopsided result at this year's tournament.
The 32-year-old could once again be the key to success in the round of 16 when Spain takes on Croatia in what should be a great tactical battle between two teams built around world-class midfielders.
Lewandowski can only do so much
Poland waited until the final half-hour of its tournament to show up, and even then, it needed Robert Lewandowski – its star man and leader – to do all the heavy lifting. Lewandowski could have had a hat-trick against Sweden – he struck two consecutive headers against the crossbar – but his effort can't be criticized. He's scored 12 times in his last 13 starts for country, and he nearly single-handedly lifted his team to the knockout phase. His side's failures happened in spite of his performance, not because of it.
In reality, a number of costly errors blocked Poland's passage to the round of 16. Wojciech Szczesny's own goal against Slovakia and Grzegorz Krychowiak's subsequent red card sabotaged Poland's most winnable game of the group. The 1-1 draw with Spain was admirable, but given La Roja's relative struggles, Polish supporters could've – and likely would've – expected more.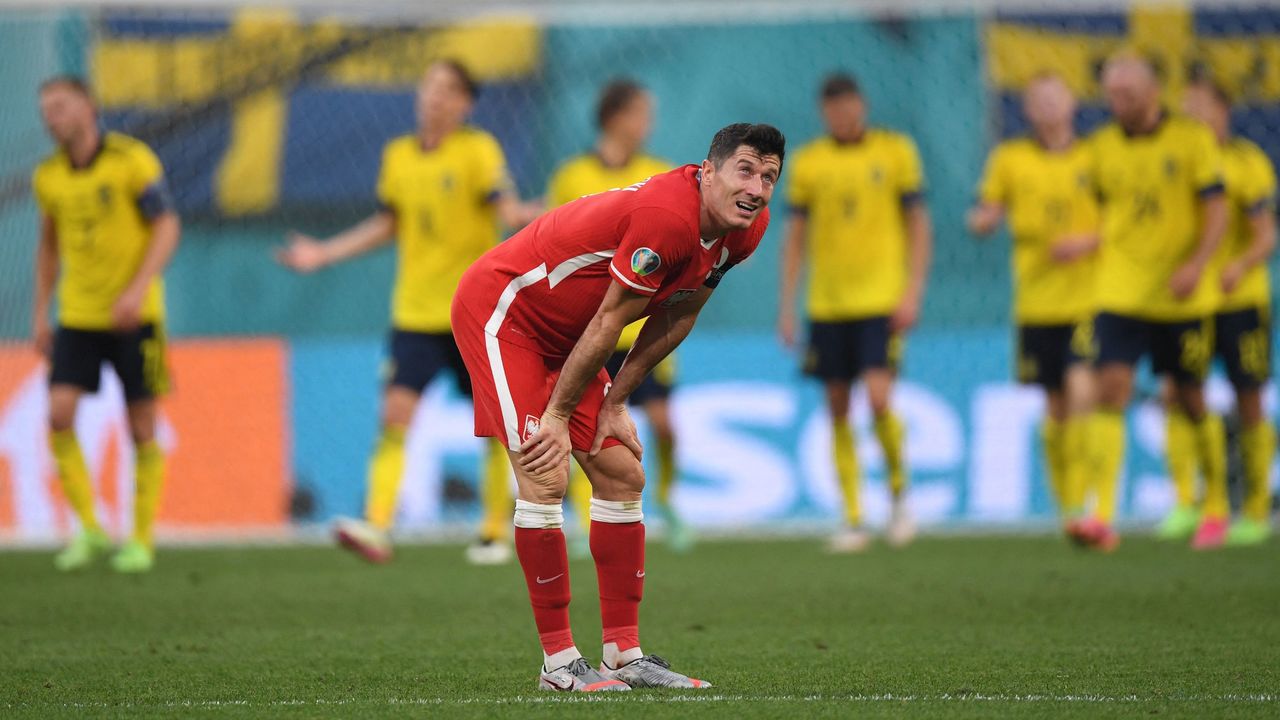 Then came Wednesday's finale against Sweden. Poland again started slow, conceding after just 81 seconds, and it seemed interested in winning only after going 2-0 down. Piotr Zielinski sprang Lewandowski with an excellent through ball that split Sweden's defenders, showing the kind of urgency the team lacked earlier in the group stage. And Poland fired 12 shots in the second half – more than it attempted in the previous 135 minutes of action.
But it was too little, too late.
Poland has now exited in the group stage for the fourth time in five major tournament appearances, an embarrassing record for a so-called dark horse. Sadly, Lewandowski isn't going to be around forever, and his supporting cast is yet to step up.
Lucky Low must learn to adapt
Germany was less than 10 minutes from bowing out of the Euros in embarrassing fashion, as Joachim Low came perilously close to ending his time in charge of Die Mannschaft with a group-stage exit. But it was the man Low overlooked heading into Wednesday's crucial encounter against Hungary who helped Germany escape the Group of Death by the skin of its teeth.
Leon Goretzka came off the bench in place of the struggling Leroy Sane and scored the equalizer that secured Germany's passage to the round of 16 – and a meeting with rival England.
But Germany's unconvincing performance over its opening three matches has raised alarms over Low's stubbornness and refusal to alter his tactics. Both have been cited as major factors in the country's regression since it failed to make it out of the group stage at the 2018 World Cup. Opponents have routinely been happy to absorb pressure and challenge Germany on the counterattack.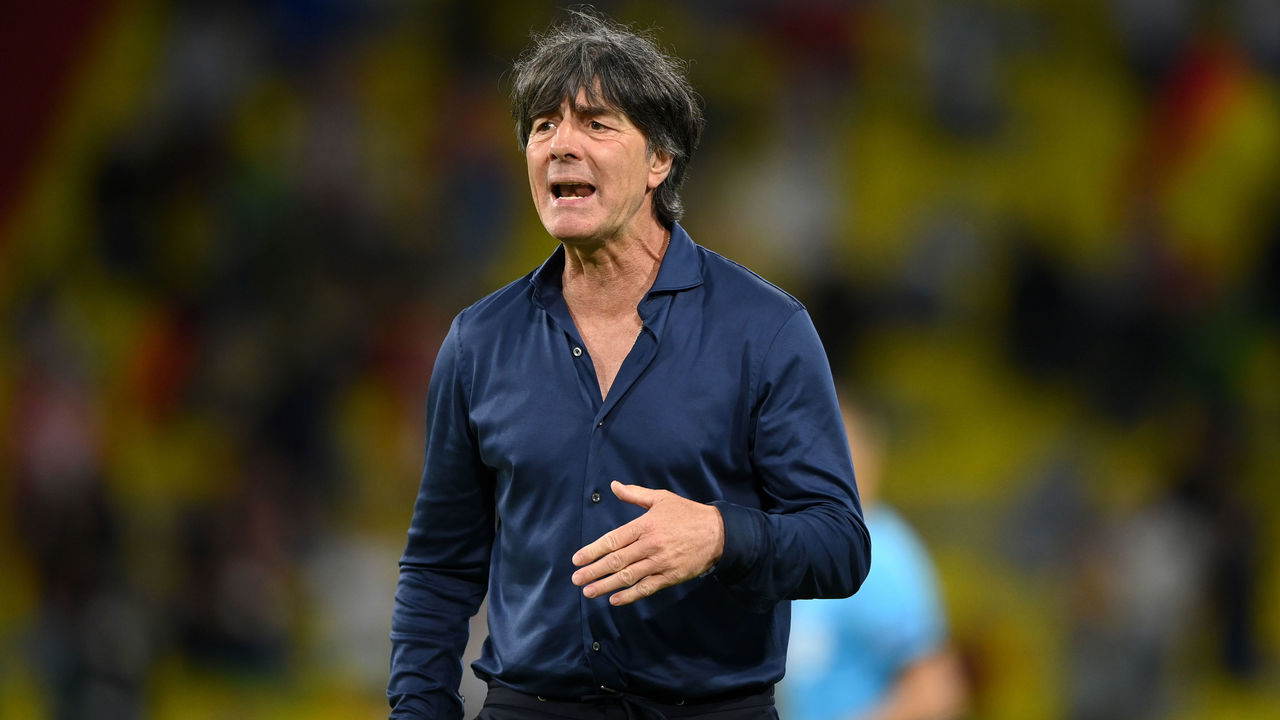 That was the case at the Allianz Arena, as Hungary put on an inspired display that so nearly resulted in the upset of the tournament. But one small tweak appeared to make all the difference, as Joshua Kimmich gave Germany an immediate boost after shifting into the midfield and linking up with Bayern Munich teammate Goretzka.
Considering England's poor record against the Germans, don't be surprised if Gareth Southgate employs a conservative approach – similar to Hungary's – in hopes of sealing a rare victory and ending Low's career on a sour note.
Ronaldo still holds the key for Portugal
After all these years, Portugal continues to rely on Cristiano Ronaldo to deliver the goods. It's not so much a criticism as a fact. After all, why not? Ronaldo is one of the greatest players of all time and still productive at age 36. Cutting him out of the game plan altogether would be foolish.
Ronaldo scored five of Portugal's six goals in the group stage, showing the nerve to convert three penalties and the timing to finish off two other big chances. And his penalty record – often dismissed as a personal crutch – does indeed matter. Portugal hasn't created enough to score consistently from open play, and penalties themselves have been far from automatic in this tournament, with a whopping 41% of spot-kicks missed thus far.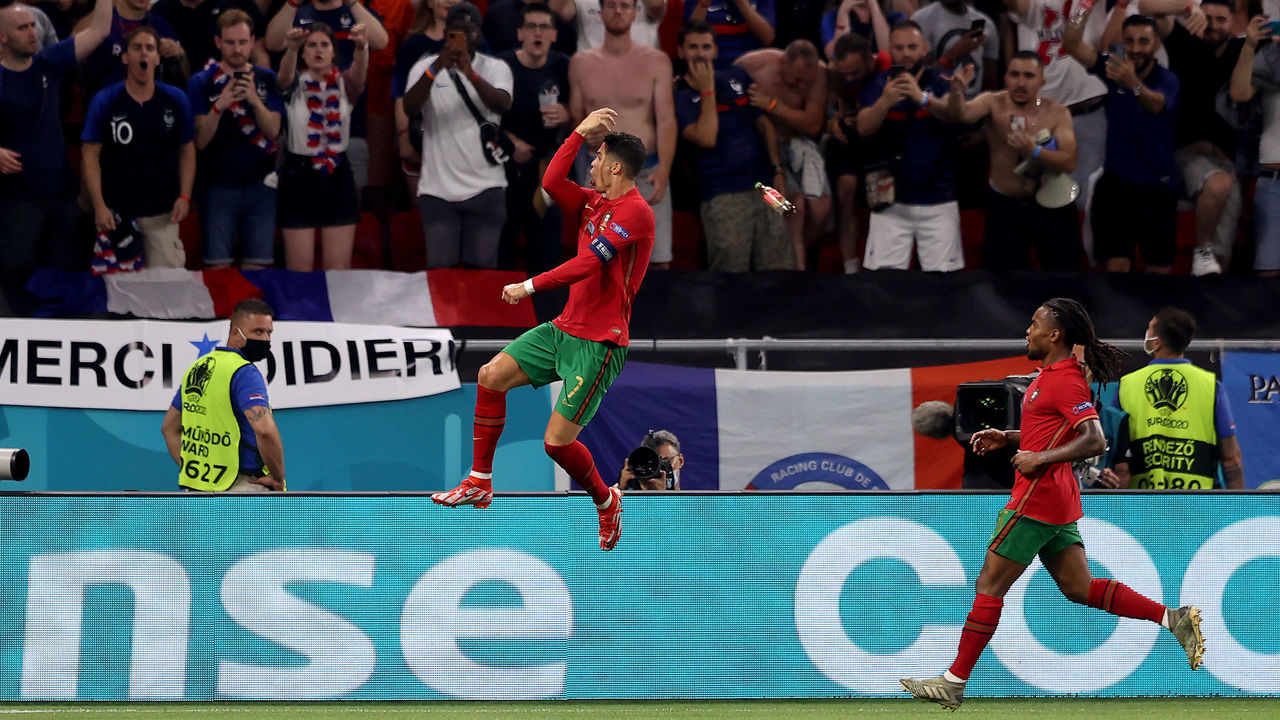 Simply put, there's no way Portugal would have advanced without Ronaldo's influence in the 18-yard box.
That also means there's much to improve on heading into the knockout round. Bruno Fernandes, the nucleus of Portugal's attack, has to respond after dropping to the bench Wednesday against France. Head coach Fernando Santos should expect more from playmakers Bernardo Silva and Diogo Jota as well.
Maybe it's time for the likes of Andre Silva and Rafa Silva to get some valuable minutes. Andre Silva scored 28 league goals during the 2020-21 campaign – more than everyone on the team except Ronaldo. Rafa Silva has offered more immediate evidence of his quality, adding pace and trickery in his two cameo appearances during the group stage.
Ronaldo will always figure into Portugal's success. It'll be that way until he retires. But his teammates can offer him another way of winning.
LGBTQ support strong despite UEFA's orders
UEFA controversially pulled the plug on Munich's plan to illuminate the Allianz Arena in rainbow colors for Hungary's trip to face Germany, but it couldn't erase the Bavarian city's support for the LGBTQ community.
Some fans painted their faces and waved rainbow flags to make it clear what they thought. They wanted to express their disgust at Hungary's new law which forbids anything in schools and on children's television that could be construed as promoting homosexuality. And they wanted to express their disgust at UEFA's subsequent banning of the venue's rainbow lights.
And though the pitch invader who interrupted Hungary's national anthem broke the rules, it was impossible to not appreciate the effort to ensure the LGBTQ community was heard rather than muted. The invader's gesture drew cheers from many in the stadium.