After every Champions League matchday, theScore highlights the marquee developments from Europe's preeminent club competition.
Next man up for Liverpool
If you've got a pair of boots sitting in the closet, you may have a shot at playing in central defense for Liverpool right now.
Tuesday's win over Midtjylland proved to be something of a Pyrrhic victory for the Reds, who lost Fabinho to a hamstring problem after just 30 minutes of action at Anfield. The versatile Brazilian, filling in at center-back in the wake of Virgil van Dijk's devastating knee injury, had slotted in seamlessly alongside Joe Gomez, temporarily alleviating what could have been a huge headache for Jurgen Klopp. The German bench boss is surely reaching for the Advil now.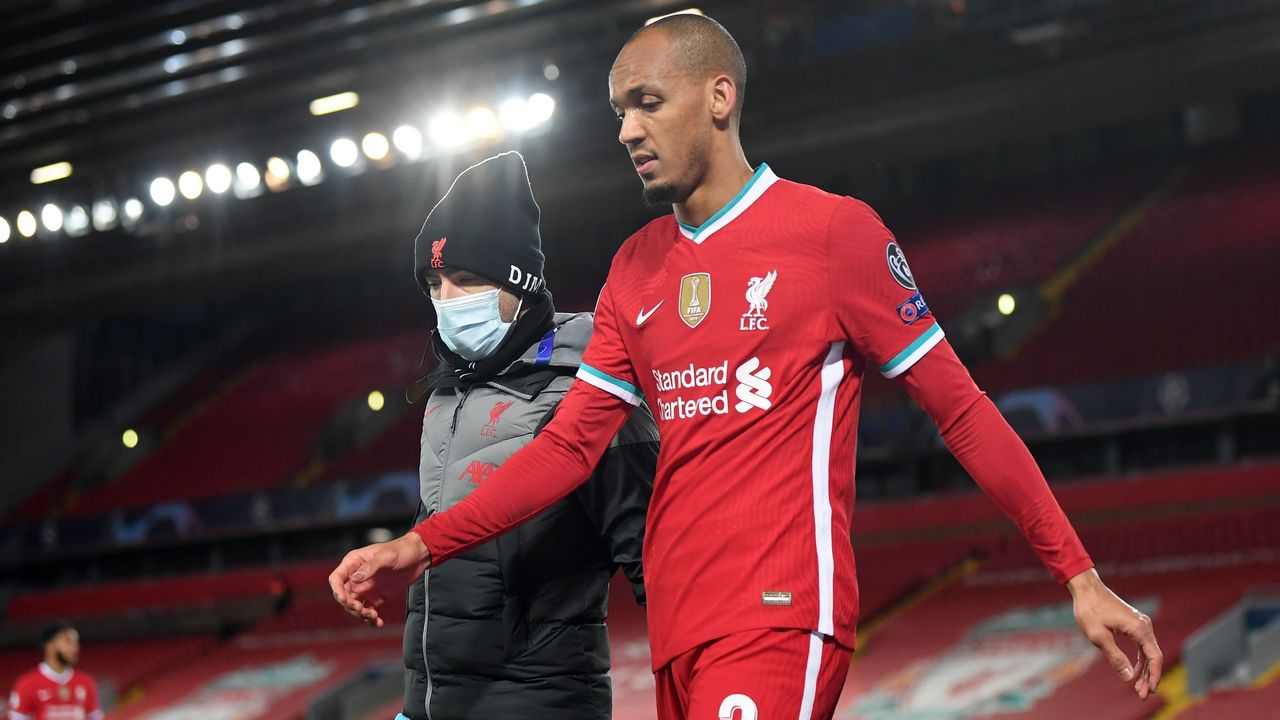 Klopp suggested after the match that Fabinho's injury isn't too serious – the severity will be revealed by a scan this week – but with Joel Matip also nursing an undisclosed ailment, the options are dwindling quickly. Amid a season of congested fixtures like no other, the glut of injuries comes at the worst possible time for a club competing on multiple fronts.
Teenage defender Rhys Williams is about to get thrown into the deep end.
What to make of Group B?
Bizarre. Bonkers. Bananas. Group "B" is taking its name to heart thus far.
Real Madrid and Inter Milan entered the competition as heavy favorites to emerge from a quartet that also includes Borussia Monchengladbach and Shakhtar Donetsk; it was viewed as a tricky group for the famed European duo, if not an explicitly difficult one.
After two matches, though, the script has been flipped on its head. Madrid sit bottom of the group on one point and are lucky to even have that after a furious late comeback – two goals in the waning minutes – to salvage a draw in Germany on Tuesday. Antonio Conte, meanwhile, continues to find ways not to win in Europe, with Inter managing just a pair of draws to begin their continental campaign.
Shakhtar and Gladbach, on four and two points, respectively, aren't out of the woods just yet. But with Madrid and Inter meeting each other in their next two group games, it's very likely at least one of them will be out of contention for the knockout stage by the time we hit December.
Atalanta, Ajax set to fight it out
Isn't it just wonderful when a match lives up to expectations?
Atalanta welcomed Ajax to Bergamo on Tuesday in a match that pitted Italy's top scorers in the last two seasons against a side coming into the contest on the back of a 13-0 win in the Eredivisie. It promised fireworks, and it delivered.
The Dutch side, in classic Ajax fashion, didn't back down. Erik ten Hag's exuberant team stayed true to its style and grabbed a deserved 2-0 lead in the opening half. Yes, the goals came about through defensive howlers from Robin Gosens and goalkeeper Marco Sportiello, but Ajax's young guns were full value for their advantage and could have extended it after the interval.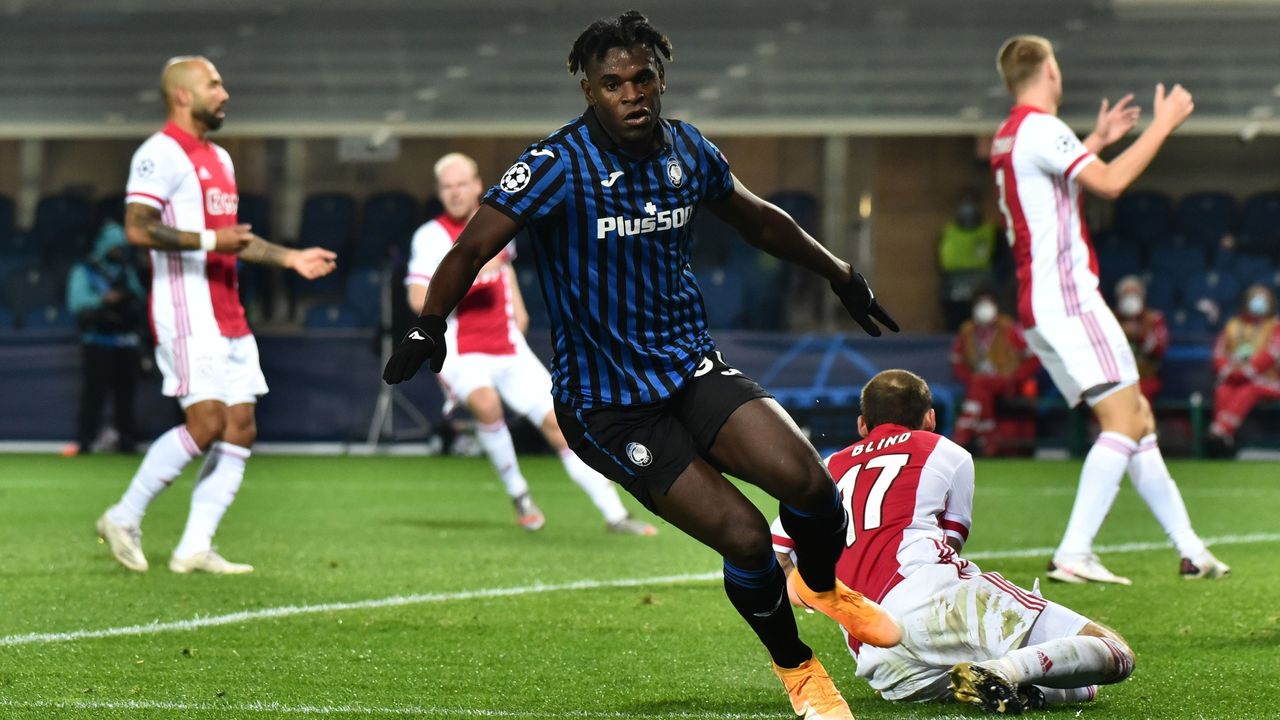 That they didn't will be a source of frustration for Ten Hag, who watched on as Atalanta roared back after the break and ultimately earned a draw thanks to an excellent brace from star striker Duvan Zapata.
Matches billed as potential barnburners often flatter to deceive, so it was nice to see one deliver on the excitement it promised, even if there were only four goals on the day.
Welcome to the Joao Felix show
Don't look know, but Joao Felix appears to be much more comfortable at Atletico Madrid in his second season since joining the club from Benfica.
The precocious Portuguese forward scored twice in Atleti's 3-2 win over Red Bull Salzburg on Tuesday, and he could have been celebrating a hat-trick if not for a spectacular bicycle kick crashing against the crossbar. The 20-year-old already has three goals in all competitions after recording just nine tallies in his debut campaign last year. Sometimes, all you need is time.
Players – particularly young ones – struggle for a variety of reasons after a big-money transfer. The weight of the world was placed on Felix's shoulders after Atletico Madrid paid €126 million to sign him, while injuries, life in a new country, and playing up front for a notoriously defensive team all conspired to hamper his debut campaign.
With Luis Suarez helping take some of the burden off Felix, the former Golden Boy award winner should be free to soar in 2020-21.
Manchester City near rhythmic best
You would be forgiven for thinking Marseille could've surprised Manchester City in Tuesday's fixture. Pep Guardiola's side was flat for much of Saturday's 1-1 draw at West Ham United, as a congested fixture list, coronavirus setbacks, and various tweaks and pulls were clearly taking a toll on his squad.
"The teams who have seven, eight days to prepare game by game, they have a huge advantage," Guardiola said before the West Ham trip. "On the other side, the teams who compete to win titles and be on top, it is the way we have to live.
"If we cannot adjust or accept or handle this situation, you cannot be the manager or play in these teams."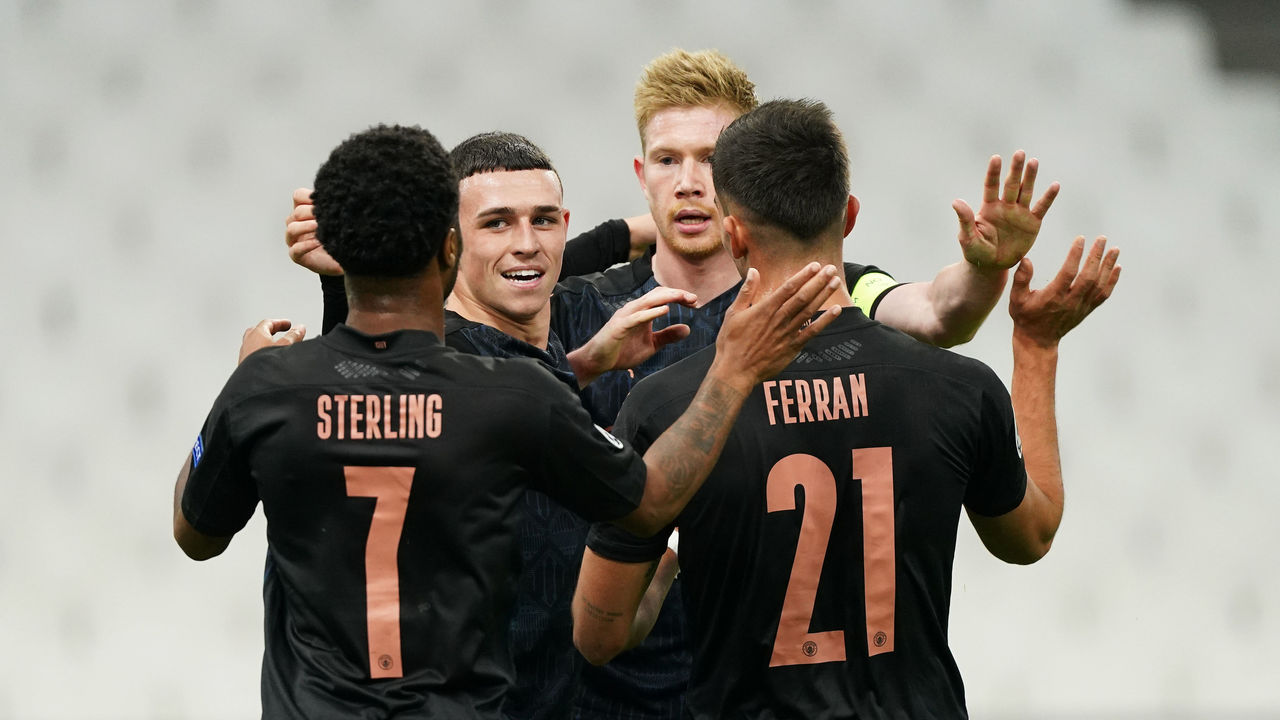 But City cruised to a 3-0 win over Marseille in their finest performance of the season thus far. In Sergio Aguero's absence, Ferran Torres operated as the central forward, opened the scoring, and looked gassed when his impressive shift ended in the 77th minute. The work of Ilkay Gundogan, Kyle Walker, Phil Foden, and, of course, Kevin De Bruyne was also critical for establishing a quicker tempo and crisper passing.
It was a spectacle that drew more resemblance to 2017-18 or 2018-19 City than some of this term's listless performances. And, with a full complement of points from the opening two group games, Guardiola should be afforded the luxury of resting players during the second half of this stage.
Solskjaer gets it right
Ole Gunnar Solskjaer is still a work in progress as a coach, but sometimes he gets things absolutely right.
Though the majority of their five goals came late, Manchester United showed the world how to stop RB Leipzig's up-tempo, high-pressing football. Solskjaer set up United in a diamond formation that kept Leipzig at bay while limiting the usefulness of their possession.
The sideline boss has used different formations in each of the last four games, showing an encouraging willingness to adjust to the opposition. He's also reading the game on the fly.
United beat Paris Saint-Germain only after Solskjaer changed formations, and the Norwegian's substitutions came at the right time again on Wednesday. The Red Devils were laboring with a one-goal lead until Marcus Rashford was introduced off the bench, and he promptly scored three times to cement the victory.
Lights out for Leipzig in Manchester
The intensity that defined RB Leipzig's run to the 2019-20 Champions League semifinals was lacking at Old Trafford.
Their unbeaten start to the Bundesliga season was a distant memory, with Julian Nagelsmann's side low on inventiveness, and, surprisingly, its trademark boundless energy during prolonged periods of Wednesday's 5-0 humbling at Manchester United.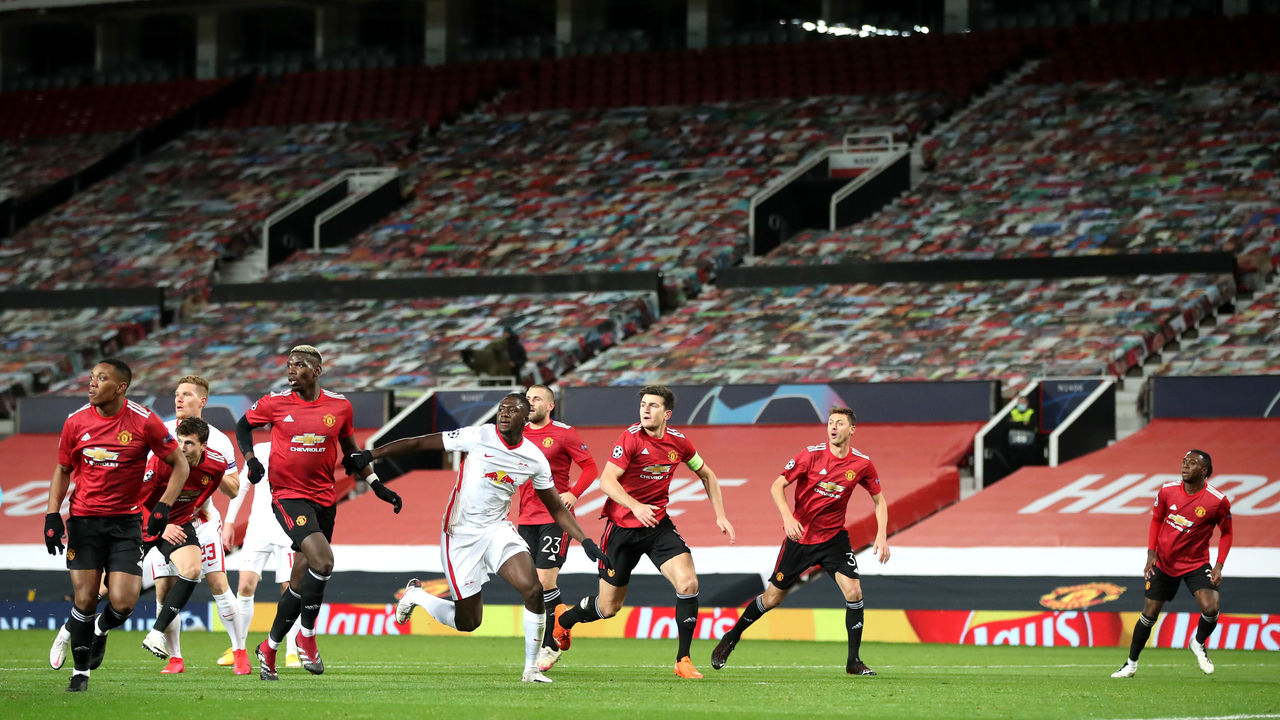 Yussuf Poulsen was the attacking focal point once more, but he couldn't muster a shot while embroiled in a physical battle with Harry Maguire. Angelino's powerful – and, at times, hopeful – deliveries from the left flank missed the mark. And Dani Olmo, the most promising creative outlet for Leipzig, only managed a single key pass.
Given the score, the post-mortem will predominantly focus on Leipzig's defending after Dayot Upamecano & Co. were susceptible in Stretford. But the team's toothlessness was worrisome.
Juventus continue to stall under Pirlo
It's been eight games, and Juventus are trending downward under Andrea Pirlo. Yes, offside calls led to three disallowed goals from Alvaro Morata Wednesday against Barcelona, but Pirlo's team lacked the punch to pose a threat. Chances were few and far between, and if Barcelona was more cunning in front of the goal, the result could've been far worse.
Lionel Messi completed more take-ons (six) than anyone else on the pitch, and he certainly outplayed his compatriot, Paulo Dybala. Pirlo clearly set out to attack Barcelona, and yet Juventus finished without a shot on target. It's easy to say Morata was unlucky, but maybe his positioning is flawed, along with Juventus' overall approach.
Pirlo has to get Federico Chiesa more involved. He has the pace to beat defenders on the flank, and a defender like Leonardo Bonucci possesses the ball-playing skills to release his new teammate into the channels.
The club's midfield needs to bear some responsibility, too. Where's the creativity from Rodrigo Bentancur and Adrien Rabiot? Neither created anything of note. Maybe it's time to ditch the 3-5-2 formation, which is obviously not getting the best out of Pirlo's players.
Whatever the solution, Juventus can't continue to play at the same sluggish pace. If they do, the side can say goodbye to the Champions League for another season.