One year later, Euro 2020 is finally underway. At the end of every matchday, we'll be dissecting the biggest talking points from all the action. Below, we look back on Saturday's games.
France gets wake-up call
Despite having one of the most talented collections of players at the Euros, France rarely had an answer against an inspired Hungary team Saturday and narrowly avoided an embarrassing defeat in front of a boisterous crowd at Puskas Arena.
Now, France is going to have to qualify for the Euro 2020 knockout round the hard way, as Hungary once again proved its no pushover in the Group of Death.
Perhaps France should have known what was in store given how well Hungary played in its opener against Portugal before the floodgates opened in the final minutes, leading to a flattering 3-0 win for the reigning European champion. Instead, France flirted with disaster, as one of the tournament's most lethal attacking units struggled to find a breakthrough in the opening 45 minutes before Hungarian wing-back Attila Fiola scored moments before halftime.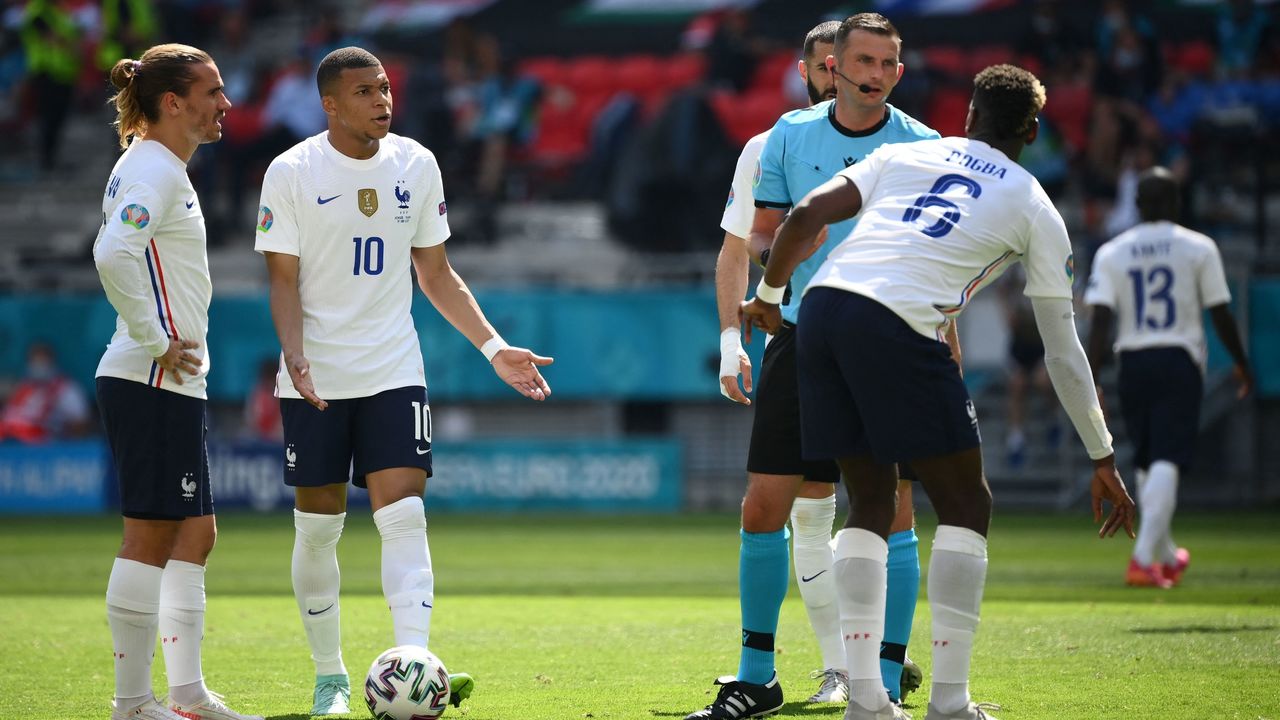 The go-ahead goal sent the 60,000-plus in attendance into a frenzy and roused belief that Hungary might just pull off one of the biggest upsets in the competition's history. The miracle, however, wasn't meant to be, as Hungary conceded a sloppy equalizer to Antoine Griezmann from close range around the hour mark.
While the stalemate triggered wild celebrations throughout Puskas Arena, it was a bitter blow and missed opportunity for a France side that undoubtedly would have preferred to go into its group stage finale against Portugal with a place in the knockout round already secured.
Portugal in identity crisis at worst time
Portugal's unconvincing win over Hungary offered lessons about the perils of playing risk-averse football with a group of players capable of so much more. But head coach Fernando Santos chose not to heed those warnings, rolling the same defensive-minded lineup against Germany on Saturday, and he ultimately paid the price.
This team has too much talent to fall back on the conservative principles that underpinned its success five years ago in France. That side was far greater than the sum of its parts. Its defensive roadmap made sense for the personnel it had. To play the same way with one of the country's most gifted generations is counterproductive at best.
With Nelson Semedo susceptible at right-back, Raphael Guerreiro a risk-taker at left-back, and Pepe off the pace at 38 years of age, Portugal doesn't have a strong enough backline to withstand the pressure that comes with a counter-attacking strategy. Germany had 51 touches in Portugal's penalty area alone – two-and-a-half times greater than the tournament average.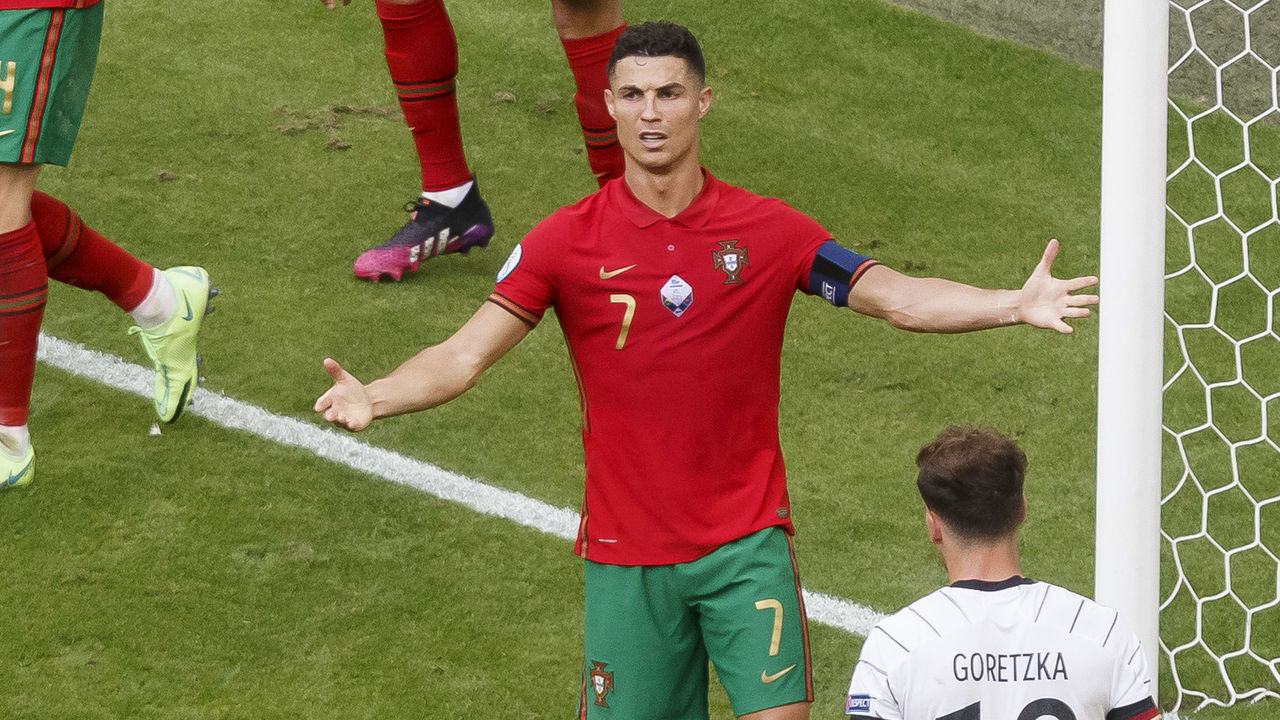 What's the point of fielding a pair of defensive midfielders if they can't offer the necessary protection? The game bypassed William Carvalho and Danilo, and Joao Moutinho did little to restore Portugal's equilibrium off the bench. Never mind the play of the center-backs themselves and the two own goals Portugal conceded. The team couldn't cope with Germany's wide men, notably Robin Gosens, and with so much space surrendered, Santos' game plan stood no chance.
It's time for a change in tactics. Portugal faces France on Wednesday, and both teams need a win to top Group F. Santos can't afford to sit back and allow France's talented attacking trio to do as they please. So flip the script. Portugal has the players to dominate a game. It showed real attacking enterprise after going down 4-1 against Germany, crafting several chances as it mounted an unexpected comeback attempt. Renato Sanches, one of Portugal's many game-breakers, was again electric off the bench, hitting the post with a fierce strike from distance. It's time to put faith in him, and in Bruno Fernandes, Bernardo Silva, Diogo Jota, and Cristiano Ronaldo. It's time to bet on talent.
Wing-backs key in Germany win
The Gosens fan club is probably swelling after what might go down as the match and individual performance of the tournament. The Atalanta wing-back put on a clinic against Portugal on Saturday, scoring a goal and providing an assist in Germany's 4-2 win against the defending European champion.
But the scoring stats hardly reflect just how impressive and overwhelming the 26-year-old was against Portugal's helpless defense, which rarely had an answer for Gosens or his wing-back partner on the other side of the pitch, Joshua Kimmich.
Both players ran riot, influencing Germany's attack with just about every burst into the Portuguese end. Kimmich's versatility was on full display once again, as the Bayern Munich star, who can also play in the middle of the park, excelled in a wide position where his vision and passing helped pile on the pressure.
But Gosens was the star of the show, tormenting Semedo throughout the contest with his brilliant movement off the ball and finding spaces that routinely resulted in scoring chances.
Gosens capped off his man-of-the-match performance with a goal before leaving the pitch to a rousing ovation from appreciative German supporters at the Allianz Arena.
Lack of adventure in Spain squad
Gerard Moreno logged the second-most successful dribbles of any Spaniard in La Liga last season (71), but the next member of Luis Enrique's squad in that list is Diego Llorente, who with 39 completed take-ons ranked 18th for Spaniards and 35th overall.
Spain's starters who play in different countries – such as RB Leipzig's Dani Olmo and Juventus' Alvaro Morata – aren't renowned for their dribbling prowess, either, which leaves bench-warming winger Adama Traore as the only other player aside from Moreno with an impatient, impulsive streak to his game. Traore is coming off a frustrating campaign with Wolverhampton Wanderers but has led the Premier League for successful take-ons in back-to-back seasons.
Spain doesn't like to gamble. It likes to knead the ball, take its time, and retain possession. And that's exactly why the single-mindedness of Moreno and – if he ever appears on the pitch – Traore stands out on Enrique's roster. They offer something a bit different to the monotonous parade of sideways passes, and right now, that tactic isn't working particularly well.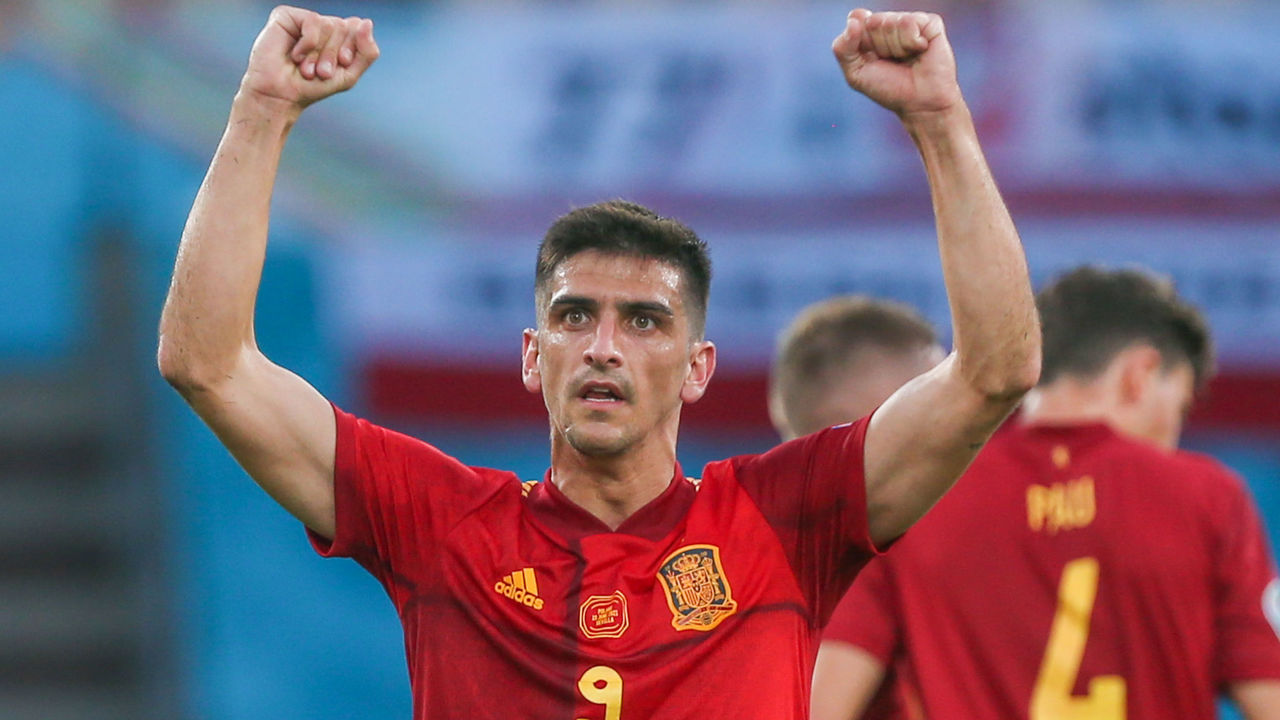 Moreno was unlucky to hit the post with his penalty during Saturday's 1-1 draw with Poland, but he should take pride in the fact he dribbled inside Tymoteusz Puchacz before creating Morata's goal, steered a free-kick narrowly wide, and won a spot-kick in his full tournament debut. His directness was refreshing. He was a threat.
Moreno and Traore should both be in contention to start in Spain's crucial group decider against Slovakia on Wednesday.
Lewandowski ends drought
Robert Lewandowski, arguably the finest striker on the planet, was treading unfamiliar territory before this weekend's showdown: he scored just twice in 12 outings for Poland at major tournaments.
But his towering header against Spain meant he now possesses a curious record of scoring only against Euro winners – Greece, Portugal, and now Spain – and, most importantly, gave his country an opportunity to progress to the European Championship's knockout rounds for the second time in its history.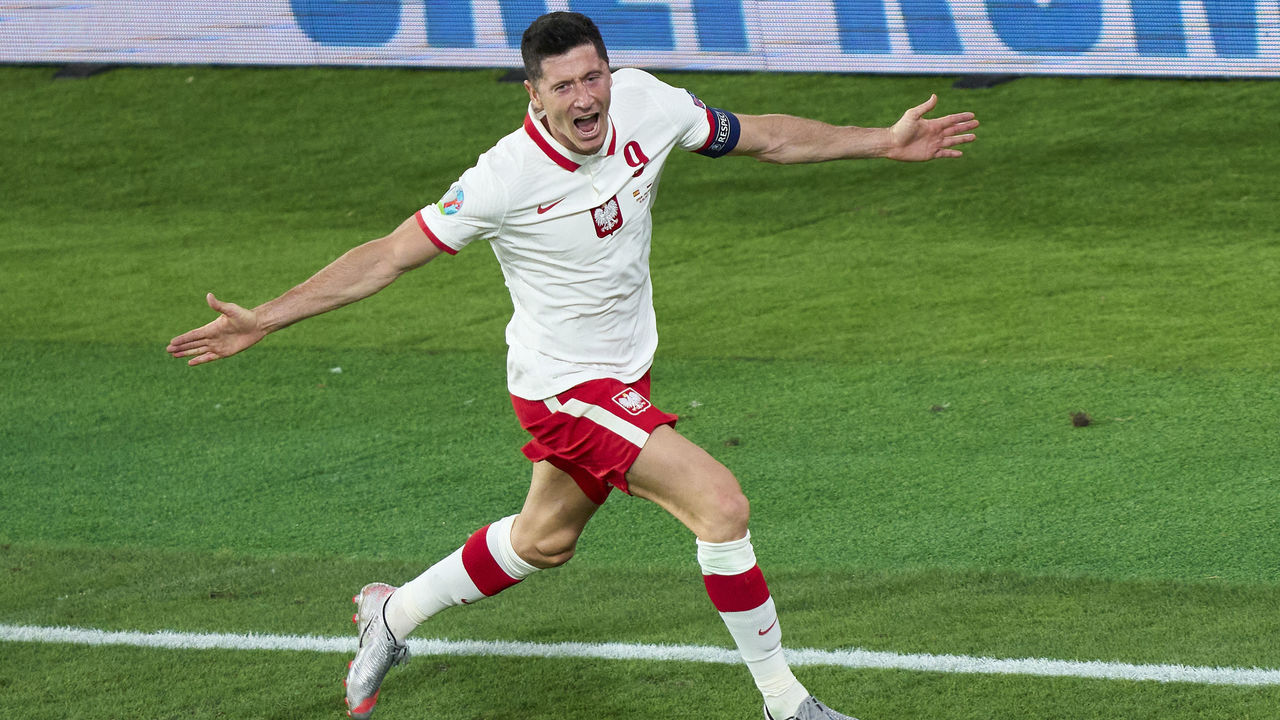 Lewandowski may not have the sublime service he enjoys at Bayern Munich – left-back Puchacz is a considerable downgrade from Alphonso Davies and no Polish player can begin to attempt an imitation of Thomas Muller's knack of floating into space – but the sleeves-up industry of Paulo Sousa's ensemble is impressive.
The three Polish center-backs combined for 22 clearances, 11 interceptions, and 10 tackles as they dealt with a Spain side that had over 76% possession in the group-stage affair, and Mateusz Klich is one of a few determined performers in midfield. If it can click from an attacking perspective (and there was evidence it was beginning to when Lewandowski nodded home after Karol Swiderski and Klich hit the woodwork earlier on), there's no reason why Poland can't upset some of the bigger teams in the tournament.