With the summer transfer window slamming shut Thursday night, theScore ranks the 20 best moves made across the game's top leagues.
20. Dean Henderson ?? Nottingham Forest
Details: Signed from Manchester United on season-long loan
Forest's best signing barely cost a penny. Henderson arrived on loan from Manchester United, and he relished the challenge of replacing colorful shot-stopper Brice Samba in goal after a season spent largely on the bench. Henderson immediately showed his worth, saving two penalties in his first five Premier League matches with the club. The 25-year-old also leads all 'keepers in saves with 25 thus far. One of Forest's most vocal leaders, Henderson has emerged as the club's most valuable signing out of 20 other offseason arrivals.
19. Gleison Bremer ?? Juventus
Details: Signed from Torino for initial €41M fee
Juventus needed this one, both from an on-pitch perspective and, perhaps more importantly, as a reminder of the club's status after a pair of subpar seasons. Almost immediately after losing Matthijs de Ligt to Bayern Munich, the Bianconeri turned around and nabbed Bremer, 25, right from under the nose of bitter rivals Inter Milan, who had been haggling with Torino for six months on the deal. In a clear statement of intent, Juve swooped in and worked quickly. The brawny Brazilian center-back and Serie A's top defender in 2021-22 instantly becomes the anchor of Juventus' backline.
18. Matthijs de Ligt ?? Bayern Munich
Details: Signed from Juventus for initial €67M fee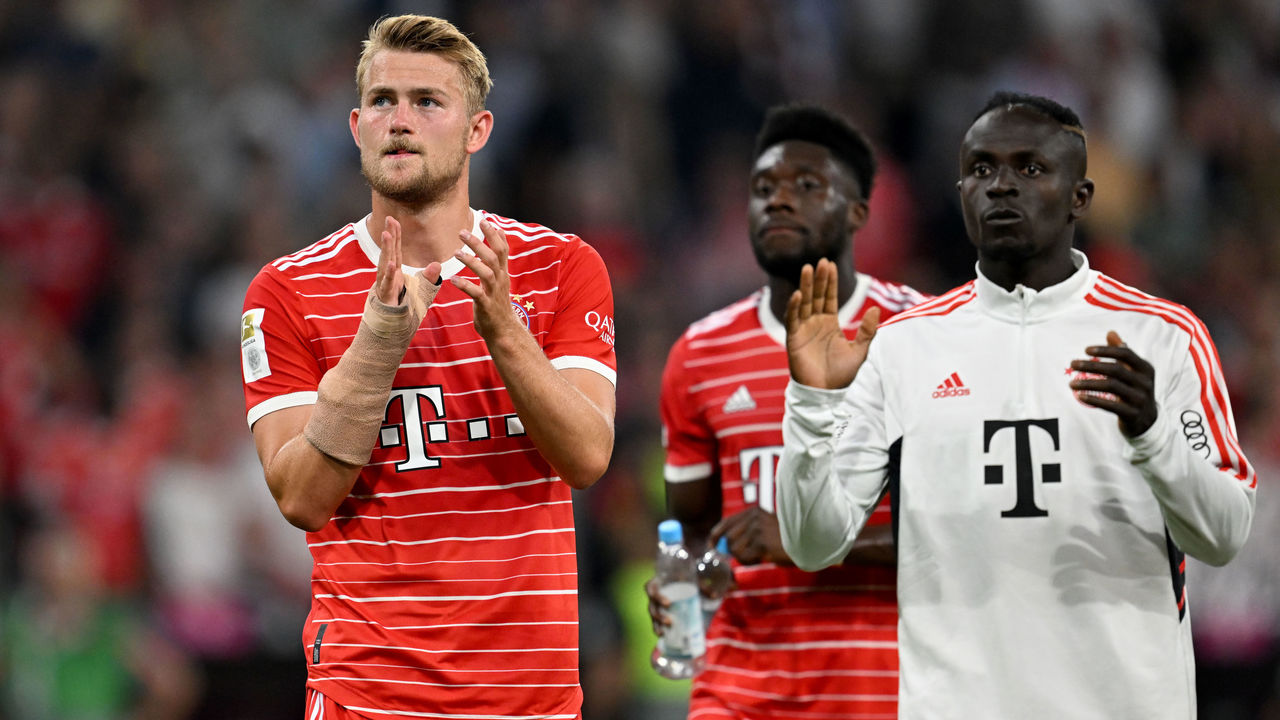 Bayern saved De Ligt from a problematic situation. The Dutchman never seemed to fit at Juventus, whose conservative style of play clashed with the defender's ball-playing approach. After three underwhelming seasons in Italy, the 23-year-old felt he needed a change in scenery to realize the potential he looked likely to achieve as a teenager with Ajax. Bayern may have paid a steep price, but a talented defender exists in De Ligt. Julian Naglessman's more progressive tactics will coax the best out of him.
17. Oleksandr Zinchenko ?? Arsenal
Details: Signed from Manchester City for reported £30M fee
Zinchenko has always believed in himself. He was bought from Russia for around €2 million in 2016 – a true under-the-radar signing – but proved he was more than a loan-market pawn. He once resisted a move to Wolverhampton Wanderers to establish himself as a popular squad member at Manchester City. But the time was right for Zinchenko to seek new pastures, and he's quickly become one of Mikel Arteta's leaders while greatly boosting his manager's options through his versatility and strong tactical know-how.
16. Brenden Aaronson ?? Leeds United
Details: Signed from Red Bull Salzburg for reported £24.7M fee
With his high-energy style, Aaronson has made a quick impression in the Premier League. He's highly effective off the ball, winning possession over a third of the time he pressures an opponent, and then he wisely infiltrates space when his teammates are trying to attack. In addition to helping Leeds' frontline tick, the American is disciplined and works diligently defensively when required. With each passing week, he's strengthening his case to start in the United States' World Cup opener against Wales in November.
15. Wesley Fofana ?? Chelsea
Details: Signed from Leicester City for reported initial £70M fee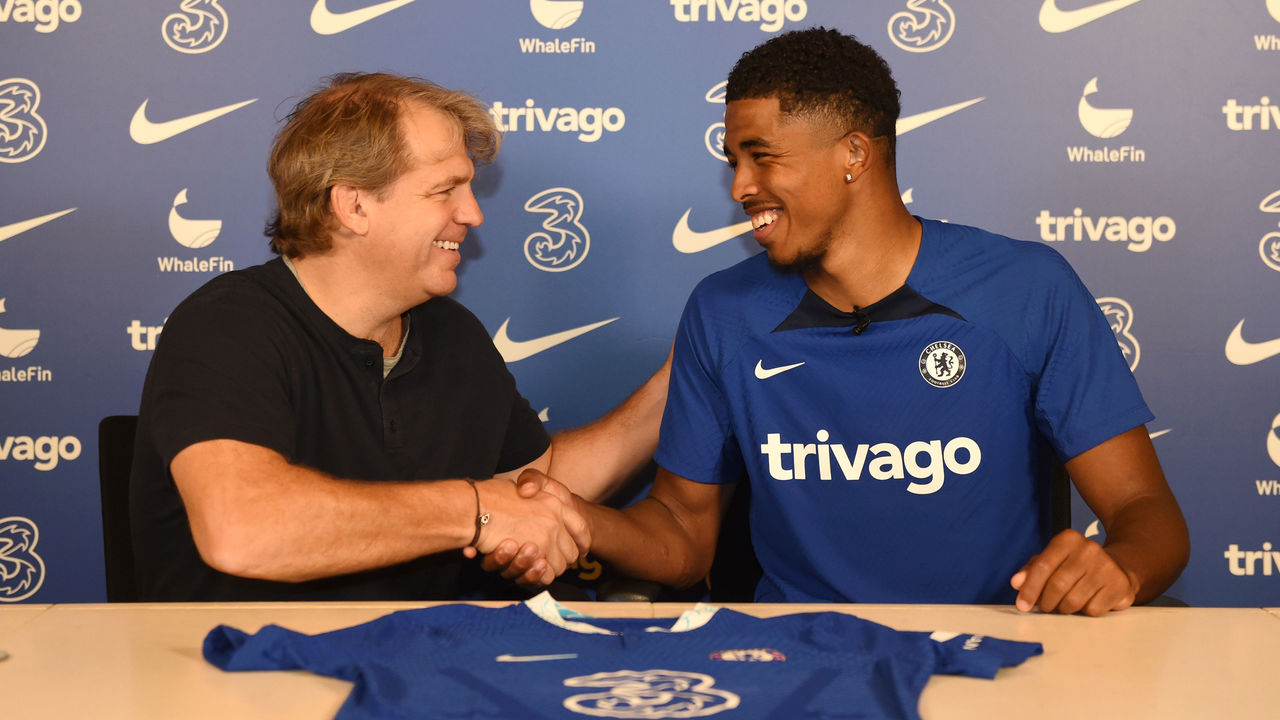 That's a lot of money, especially given Fofana has started just nine Premier League matches since suffering a broken leg last summer. Nevertheless, the Frenchman is still only 21 and was often the leader of Leicester City's defense, despite regularly partnering with the vastly experienced Jonny Evans at the back. He has the potential to be one of the best center-backs on the planet, so his transfer fee could eventually look like a bargain. Remember when everyone scoffed at Virgil van Dijk's £75-million price tag?
14. Lorenzo Insigne ?? Toronto FC
Details: Signed on free transfer from Napoli
It was a move that instantly went down as one of the best in Major League Soccer history. Toronto FC managed to tempt the Napoli captain and Italy regular to BMO Field with plenty of cash. The winger has already shown he's committed to entertaining his new fans, and he's spearheading a late dash for the postseason with four goals and two assists over eight outings. His arrival also paved the way for Federico Bernardeschi to join the club. In the long run, Bernardeschi could leave an even greater legacy in Ontario than Insigne.
13. Casemiro ?? Manchester United
Details: Signed from Real Madrid for reported potential £70M fee
United committed to at least four years with 30-year-old Casemiro on the payroll. That's a hefty transfer fee. But, at long last, the Red Devils addressed their long-term problem area in defensive midfield by recruiting a five-time Champions League winner. There's no question the battle-hardened Brazilian will give Erik ten Hag's side a sturdier spine and lift standards in the dressing room.
12. Ivan Perisic ?? Tottenham Hotspur
Details: Signed on free transfer following expiration of Inter Milan contract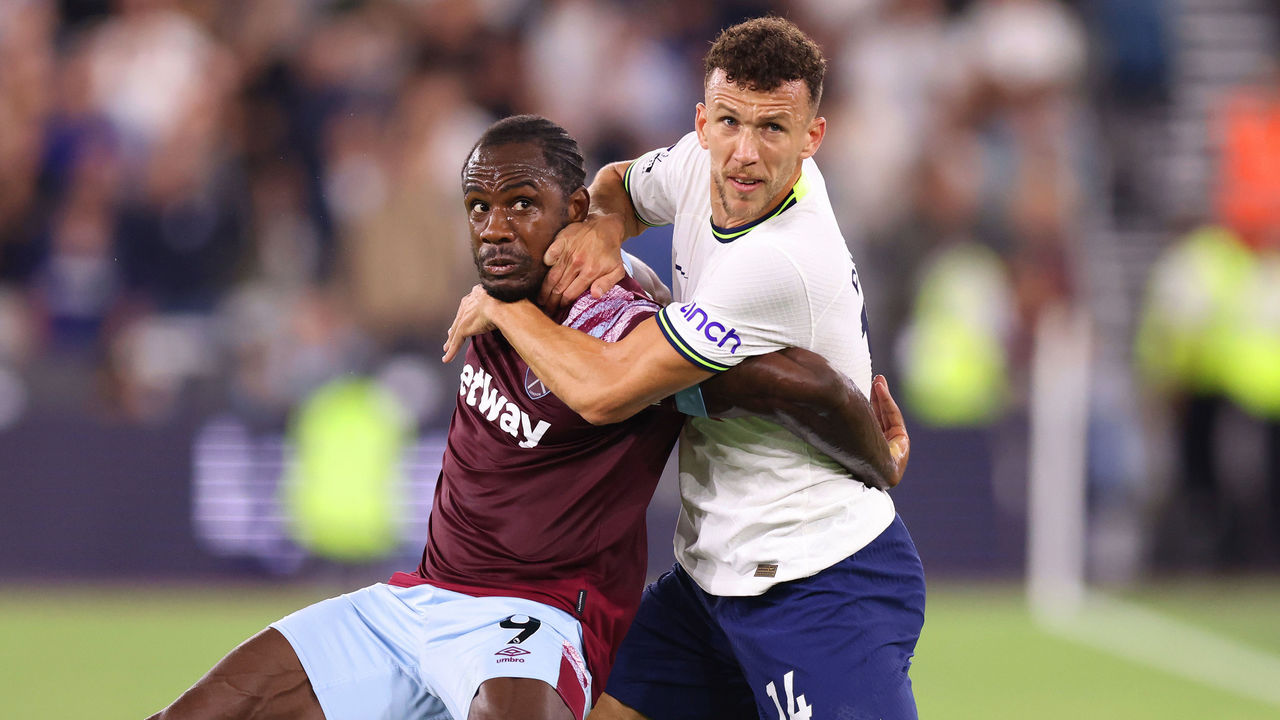 Perisic is the archetypal Antonio Conte wing-back. The Croatian initially had a rough relationship with Conte at Inter Milan due to his lack of interest in playing the position. However, Perisic flourished at wing-back and was a crucial member of Inter Milan's Scudetto-winning side in 2020-21. At 33, he still offers plenty of energy, regularly provides an end product, and gets stuck in defensively.
11. Romelu Lukaku ?? Inter Milan
Details: Signed from Chelsea on season-long loan
Inter made tons of money on Lukaku and somehow got him back a year later for a relative pittance. After selling the Belgian international to Chelsea for €115 million, the Nerazzurri reacquired him in June on a season-long loan deal, paying a reported €8 million to sign him for the season. Inter led Serie A in scoring last season with 84 goals and didn't need help up front. But the club couldn't turn down the opportunity to re-sign a player who tormented the league's best defenders just a couple of years ago.
10. Sven Botman ?? Newcastle United
Details: Signed from Lille for reported initial £35M fee
John Terry and Vincent Kompany, the players who would become Chelsea and Manchester City's defensive stalwarts, were already in place when the clubs' lucrative takeovers happened in 2003 and 2008. With respect to the likes of Jamaal Lascelles and Federico Fernandez, Newcastle didn't have that luxury when their takeover was completed last October. So, in came 22-year-old Botman, a 6-foot-4 defender who relishes duels with attackers and is comfortable distributing the ball higher up the park. He could be a fixture in the Magpies' backline for the next decade.
9. Paulo Dybala ?? Roma
Details: Signed on free transfer from Juventus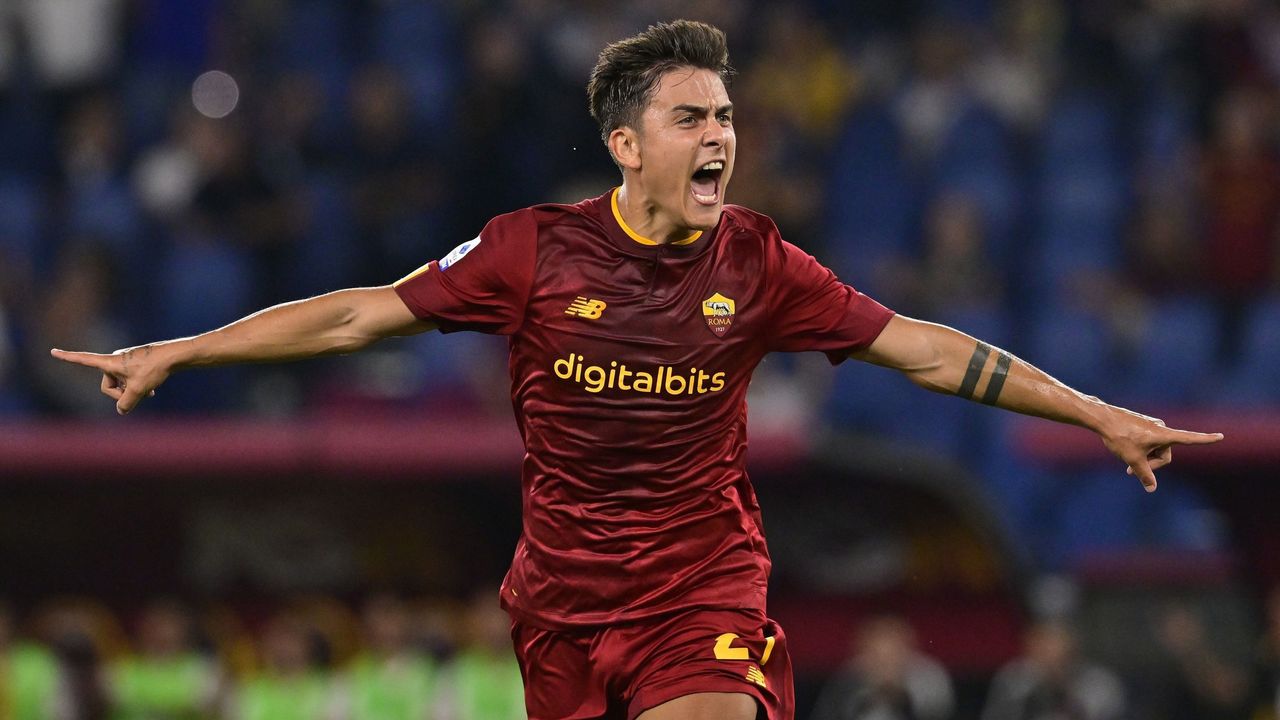 Roma needed to make a statement. So when Dybala, one of the most recognizable players in Serie A, became available on a free transfer, the Giallorossi made their move. Thousands gathered in the streets to welcome the 28-year-old in August, chanting his name and leaving the player visibly moved. Dybala needed some love as well. Injuries and a lack of form cost him a contract extension with Juventus and, temporarily at least, a place in Argentina's national team. Now he has a chance to repay Roma for their faith in him.
8. Raheem Sterling ?? Chelsea
Details: Signed from Manchester City for reported £50M fee
Sterling was defined for a long time by his misses more than the numbers he actually racked up for Manchester City. That was unfair. Not only is Sterling a serial winner of trophies – four Premier League titles, five League Cup successes, and an FA Cup in seven seasons at the Etihad Stadium – he's also trumped the goals tally of Chelsea's top scorer in each of the last five campaigns. Diego Costa is the last Blues player to outdo Sterling in the goals column.
7. Darwin Nunez ?? Liverpool
Details: Signed from Benfica for initial €75M fee
Liverpool found the perfect replacement for Sadio Mane. A high-energy forward who plays with a chip on his shoulder, Nunez attacks the channels like Mane and favors the same left side that the Senegalese international dominated over six decorated seasons on Merseyside. Nunez can set the tempo, and while he can also go overboard, his style of play allows him to keep up with Jurgen Klopp's demands. The 22-year-old is also willing to track back and win possession in the defensive third. Once he harnesses his potential, he'll become a crowd favorite.
6. Antonio Rudiger ?? Real Madrid
Details: Signed on free transfer following expiration of Chelsea contract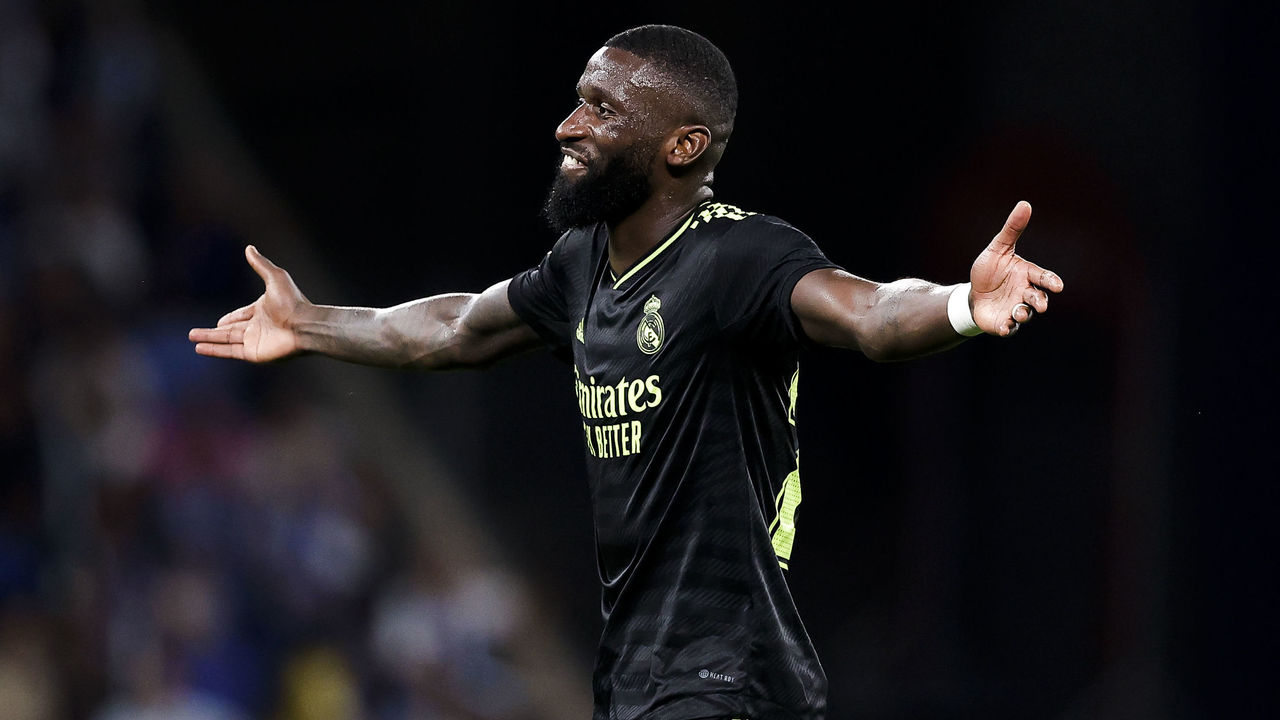 In some ways, Rudiger is a throwback defender. He won't stand out for his incisive passing from the back, but he'll leave his imprint in tackles and aerial duels. "He'd eat the striker," his former Borussia Dortmund youth coach, Peter Hyballa, told theScore in 2020. For Real Madrid to get Rudiger for nothing is, quite frankly, outrageous after he enjoyed successes in the Champions League, Europa League, FA Cup, UEFA Super Cup, and FIFA Club World Cup in west London.
5. Robert Lewandowski ?? Barcelona
Details: Signed from Bayern Munich for reported €45M fee
Barcelona finally have a replacement for Luis Suarez. Two years after ushering the Uruguayan star out of the building, the Blaugrana secured the services of Lewandowski from Bayern in a move that threatens to shift power in Spain. The 33-year-old is a cold-blooded finisher and perennial Ballon d'Or contender, and he's easily the most important of Barcelona's seven summer signings, if not the most expensive. Barcelona haven't had this much star power since Suarez, Lionel Messi, and Neymar last led the line in 2017.
4. Gabriel Jesus ?? Arsenal
Details: Signed from Manchester City for reported £45M fee
Jesus played in every position across Pep Guardiola's frontline – even impressing at wing-back against Real Madrid – and his off-the-ball work was often sublime. But he can be the main man in attack at Arsenal rather than a rotation player and give himself a better chance of reclaiming the No. 9 jersey for Brazil's World Cup campaign. Jesus already has three goals and three assists in five Premier League outings.
3. Aurelien Tchouameni ?? Real Madrid
Details: Signed from AS Monaco for reported €80M fee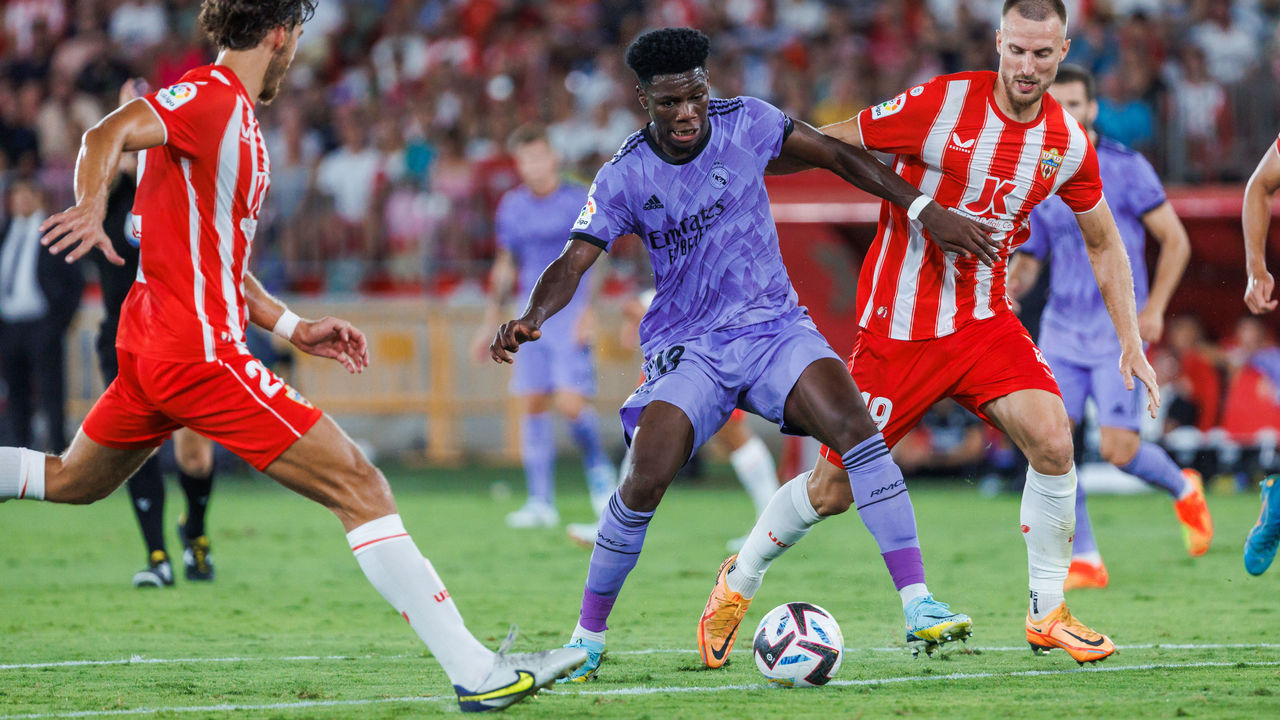 Madrid planned for Casemiro's departure before it even happened. After missing out on Kylian Mbappe, Los Blancos turned their attention to midfield, adding Tchouameni to a group of youngsters who will one day take the baton from their older teammates. Tchouameni, though, is as ready as they come. He shares the same defensive characteristics as Casemiro and offers the same amount of protection to defenders behind him. Tchouameni is also exceptional in the air, making him a threat on set pieces and a sure bet to win duels with just about anyone in the middle of the pitch.
2. Sadio Mane ?? Bayern Munich
Details: Signed from Liverpool for reported €32M fee
In any other summer, Bayern's deal for Mane would go down as the best business of the window. The Bavarians moved quickly to sign the 30-year-old, pouncing as soon as he indicated he wanted to leave Liverpool. Mane's contract with the Reds was winding down, his cycle in England was ending, and Bayern were preparing for Lewandowski's exit. Everything about the move made sense. The Germans managed to snag one of the best wingers in the game at a reasonable price, and he needed no introduction to Nagelsmann's high-pressing tactics. As a disciple of Klopp's gegenpressing, Mane arrived in Bavaria in the best possible shape.
1. Erling Haaland ?? Manchester City
Details: Signed from Borussia Dortmund for reported €60M fee
The striker that everybody wanted moved for €60 million. Yes, that's sixty million euros, which is less than what Newcastle paid for Alexander Isak and only slightly more than what Richarlison cost Tottenham Hotspur. Leeds-born Haaland has already scored nine times in five Premier League outings for Manchester City, averaging a goal for every 11 touches of the ball. He's added a new dimension to City's attacks now that they have a target man up front – they can be more direct, rather than just playing short, pretty passes.