Qualifying for the 2022 World Cup in Qatar is approaching its climax. The most exciting international window of the World Cup cycle is here, with a multitude of berths in this year's tournament to be decided over the next week. Below, we dissect the biggest storylines to watch during a jam-packed slate of qualifying action across the globe.
UEFA
Italy, Portugal on collision course?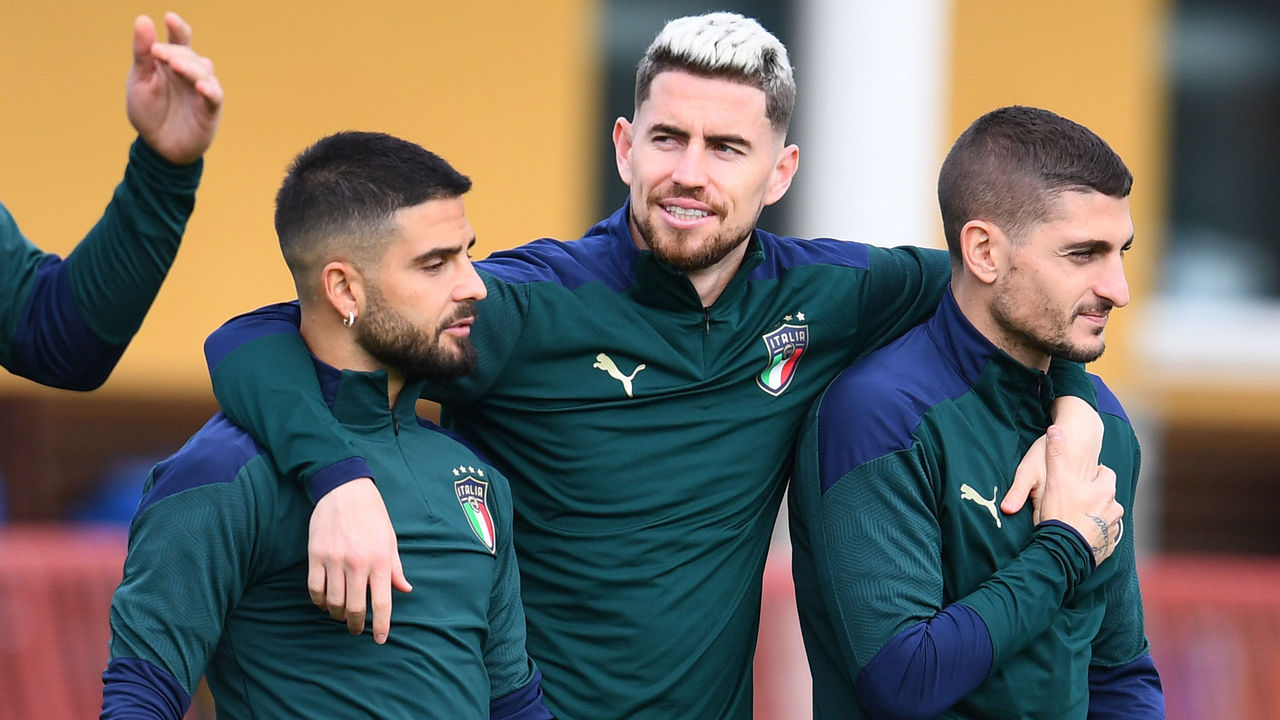 At least one soccer-crazed European nation is guaranteed to be left bitterly disappointed next week – or perhaps even earlier.
Italy and Portugal, winners of the last two European Championships, both failed to secure automatic qualification for this year's tournament, and, almost inevitably, were drawn in the same bracket for UEFA's qualifying playoffs. Should the Azzurri and Selecao win their respective "Path C" semifinals on Thursday – against North Macedonia and Turkey, respectively – they'll meet in a one-off clash on March 29 for a ticket to Qatar.
Italy infamously failed to reach the 2018 World Cup after losing a playoff to Sweden. Missing that event was crushing. Missing two in a row would be incomprehensible. Portugal, meanwhile, is looking to extend its streak after appearing in 11 consecutive major competitions; at 37 years old, this is almost certainly Cristiano Ronaldo's final opportunity to represent his country on the grandest stage.
Something has to give.
Both teams go into the playoffs with serious concerns, too. Italy is without electric winger Federico Chiesa due to a long-term knee injury, while celebrated defensive lynchpins Giorgio Chiellini and Leonardo Bonucci are dealing with muscle problems that could keep them sidelined. Portugal, meanwhile, doesn't have first-choice center-backs Ruben Dias and Pepe, while Joao Cancelo is suspended for the semifinal against Turkey.
Ever since the playoff draw was made in November, Italy and Portugal were penciled in as locks to reach the final and put on a show-stopping encounter. The closer we get to the semis, though, the more vulnerable both look.
North Macedonia versus Turkey for the right to play in Qatar? Don't rule it out.
CONCACAF
History beckons for Canada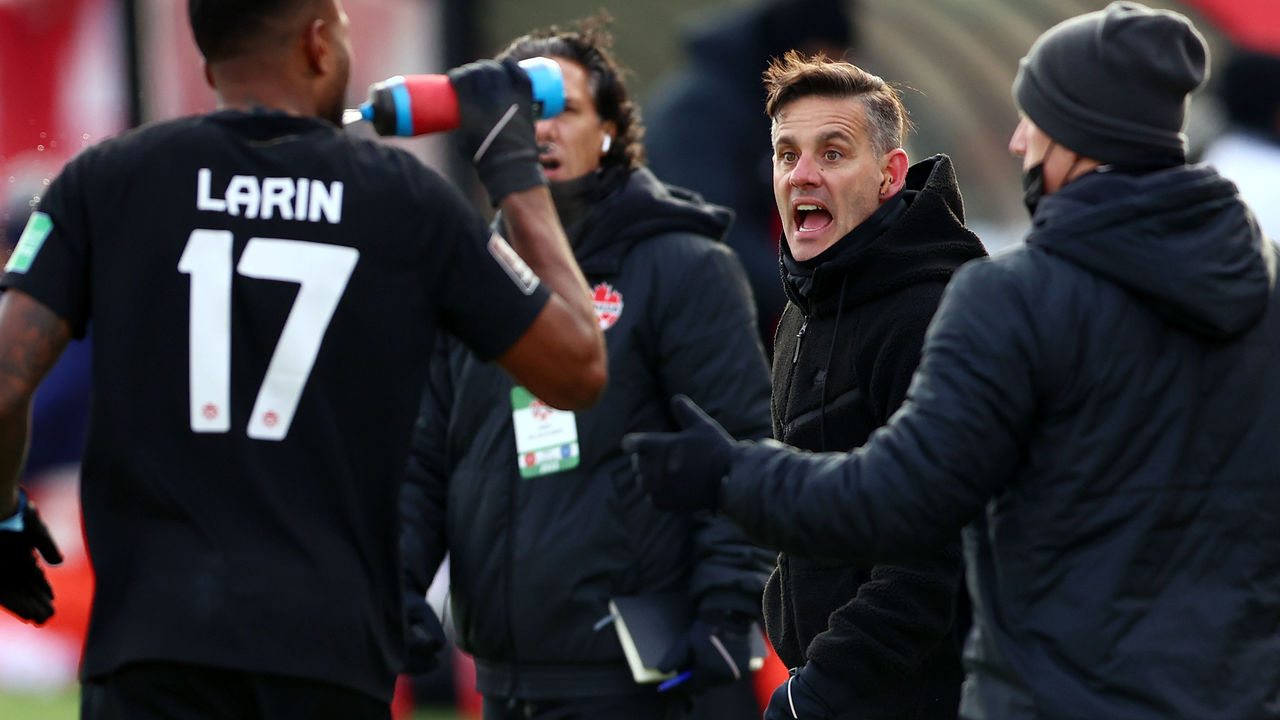 Canada's men's national team only needs two points from its final three qualifiers to secure its first appearance at the World Cup since 1986. But qualifying isn't enough. Canada is hoping to finish in first place in CONCACAF's regional standings, a feat that seemed impossible just a few years ago.
There are many reasons for Canada's rapid ascent to 33rd in FIFA's world rankings – Jonathan David's all-around scoring, Alphonso Davies' supporting play, Alistair Johnston's no-nonsense defending – but the players agree head coach John Herdman has made the biggest difference.
Herdman left Canada's women's team to revitalize the men's in January 2018, inheriting a broken team that floundered under predecessor Octavio Zambrano. Two fights broke out at the start of Herdman's tenure, leading the 46-year-old to issue a stern warning.
"I said, 'Unless you're willing to change this, this team's going nowhere,'" Herdman recounted recently.
Changes were made, and the men's side became whole again. With the help of some of the best players Canada has ever produced – notably Davies, who plays for Bayern Munich, and David, Lille's top scorer – it's now the best team in CONCACAF. It's yet to lose in World Cup qualifying, going 17 matches unbeaten, and has come away with historic wins against the United States and Mexico. Having finished 2021 with 53 goals in 18 contests – more than any other national team in the calendar year – Canada is closer than ever to joining the world's best in Qatar.
United States makes amends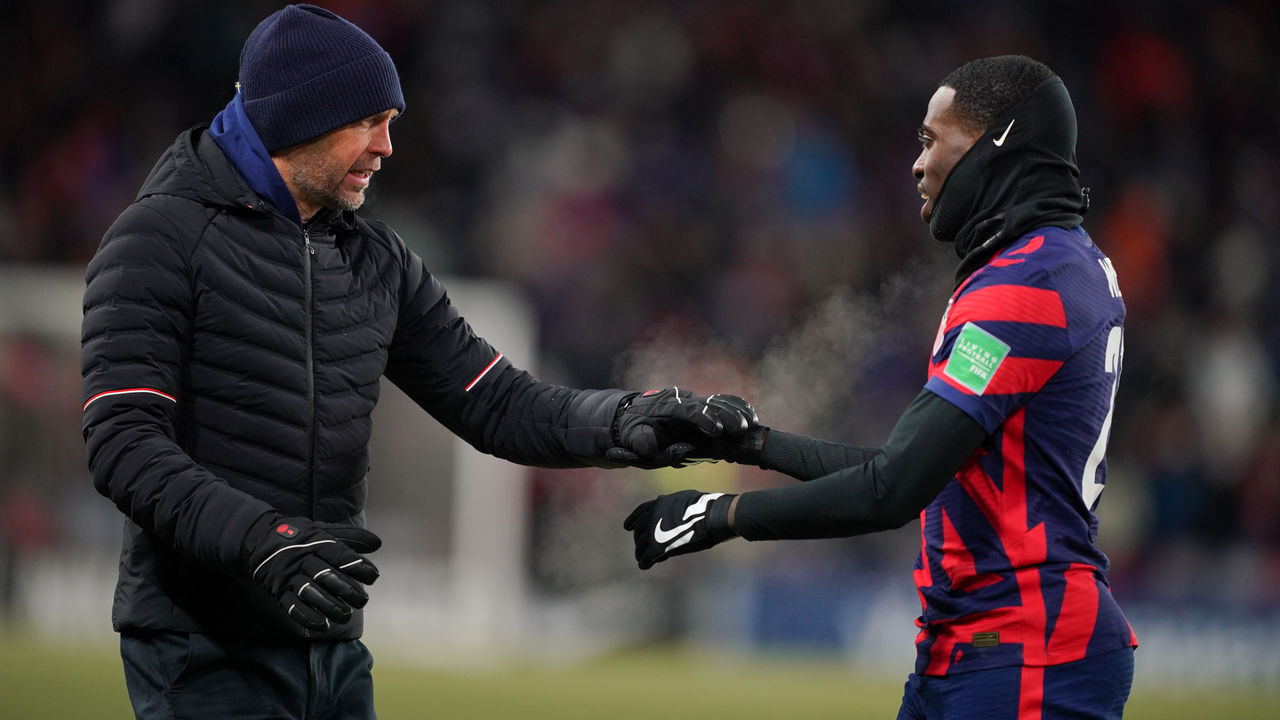 Since becoming head coach in December 2018, Gregg Berhalter has tried to make fans forget about the day the U.S. men's national team failed to qualify for the World Cup; a 2-1 defeat to Trinidad & Tobago forced the Americans to clean house, with Berhalter, a respected coach with Major League Soccer's Columbus Crew, tapped to spearhead the movement.
Berhalter's arrival didn't come without controversy. Until recently, his brother, Jay, had served as U.S. Soccer's chief commercial officer, raising questions about potential nepotism. Berhalter silenced critics by winning the Gold Cup with the U.S. last summer, but a slow start to World Cup qualifying – including an opening draw against El Salvador – threatened to undo all of the goodwill he had accrued.
The U.S. has since steadied the ship, with teenager Ricardo Pepi scoring key goals against Honduras and Jamaica. But it still needs two wins from its final three qualifiers to secure its place in Qatar. Berhalter's side can't take anything for granted, especially with games in Mexico and Costa Rica looming and three star players, left-back Sergino Dest and midfielders Weston McKennie and Brenden Aaronson, out with injuries.
There is good news: Christian Pulisic, the country's most recognizable player, is coming off a strong performance in the Champions League with Chelsea, and Giovanni Reyna, Borussia Dortmund's 19-year-old midfielder, is back in the squad after missing the last batch of qualifiers.
Berhalter is leaning on his younger core to do what a team of veterans couldn't in 2018.
CAF
Salah vs. Mane 2.0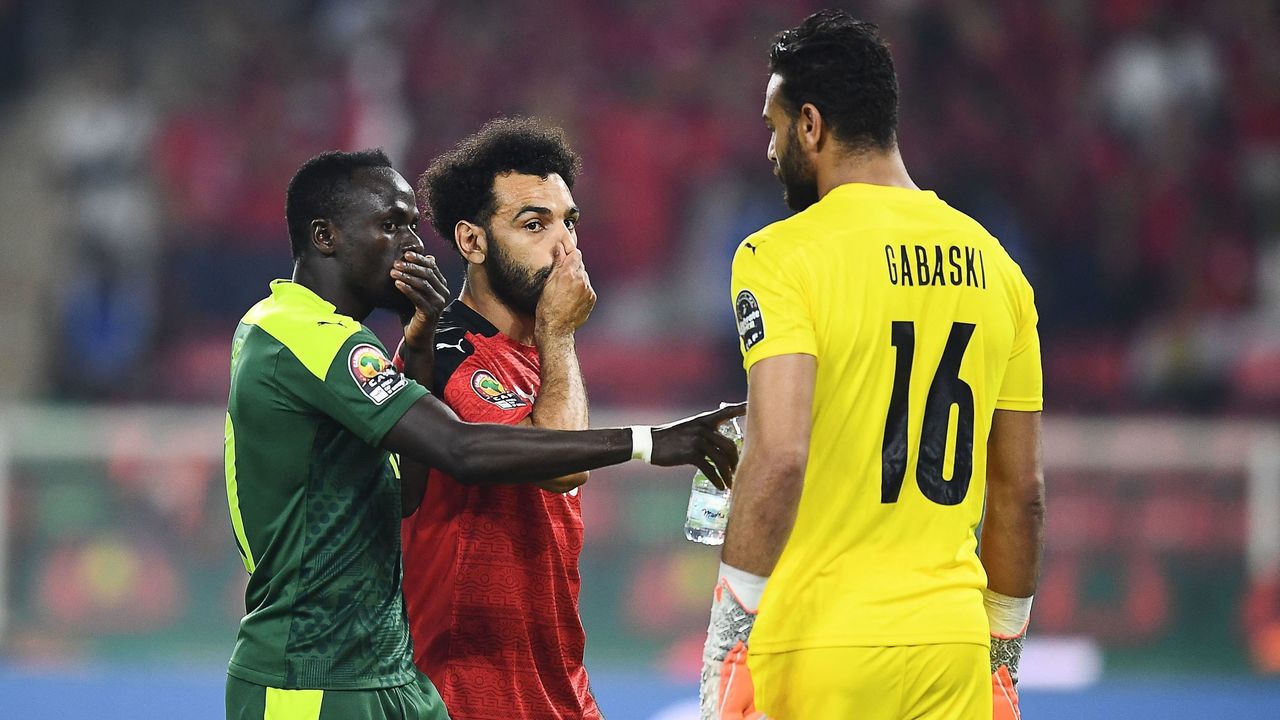 Mohamed Salah and Sadio Mane might just be getting sick of seeing each other at this point. After the Liverpool teammates went toe to toe in February's Africa Cup of Nations final, they get to do it all over again, this time in a two-legged matchup with a World Cup place on the line.
Senegal prevailed at AFCON when Mane slotted home the decisive penalty in a shootout. Salah, who was slated to step up for Egypt's fifth attempt, never got the chance. He'll have an opportunity to heal that wound.
The colossal tilt headlines what should be a fascinating final round of qualifying in Africa, which is allotted five World Cup spots. The winners of the following doubleheaders will be in Qatar come November:
Egypt vs. Senegal
Cameroon vs. Algeria
Ghana vs. Nigeria
DR Congo vs. Morocco
Mali vs. Tunisia
The first legs are all slated for March 25. The decisive return fixtures go down on March 29.
CONMEBOL
Almighty dogfight in South America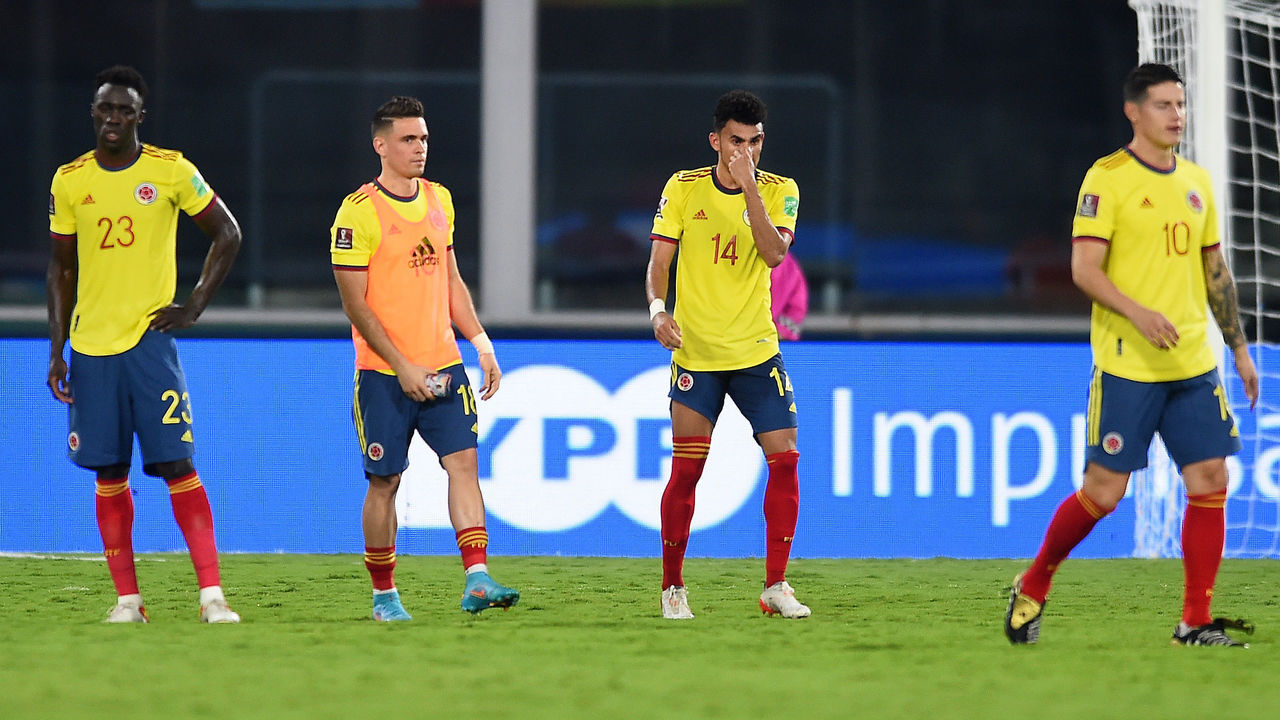 There's always at least one notable absentee at every World Cup. Whether it's injuries, an extended run of bad form, or plain old bad luck, some of the proverbial heavy hitters falter every four years. It's rare that three of the top teams within the same confederation all fall on their faces together, but that's a very real possibility in South America right now.
Uruguay, Chile, and Colombia are in an engrossing scrap – along with Peru – to secure qualification with two matches remaining in qualifying; CONMEBOL sends four nations directly to the World Cup, while the fifth-place finisher will have to settle for an intercontinental playoff against a team from Asia.
With Ecuador on the brink of joining already qualified Brazil and Argentina, that essentially leaves four teams fighting for one automatic berth and the playoff spot. It's desperation time.
| # | Nation | GD | Points |
| --- | --- | --- | --- |
| 1 | Brazil (Q) | +27 | 39 |
| 2 | Argentina (Q) | +16 | 35 |
| 3 | Ecuador (X) | +10 | 25 |
| 4 | Uruguay | -3 | 22 |
| 5 | Peru | -4 | 21 |
| 6 | Chile | -1 | 19 |
| 7 | Colombia | -3 | 17 |
| 8 | Bolivia | -12 | 15 |
| 9 | Paraguay (E) | -14 | 13 |
| 10 | Venezuela (E) | -16 | 10 |
Q = Already qualified for World Cup
X = Guaranteed of at least intercontinental playoff spot
E = Eliminated
Colombia, in the midst of an ill-timed poor run of results, has the most ground to make up but also has the benefit of the easiest remaining schedule with a home match against Bolivia and a trip to already eliminated Venezuela.
Chile and Uruguay take on Brazil and Peru, respectively, on Thursday before closing out the window with a potentially enormous clash against one another in Santiago on March 29. The Peruvians, meanwhile, tangle with Paraguay in their final match.
Get the popcorn – and some yerba mate – ready.
AFC
Tense times for Australia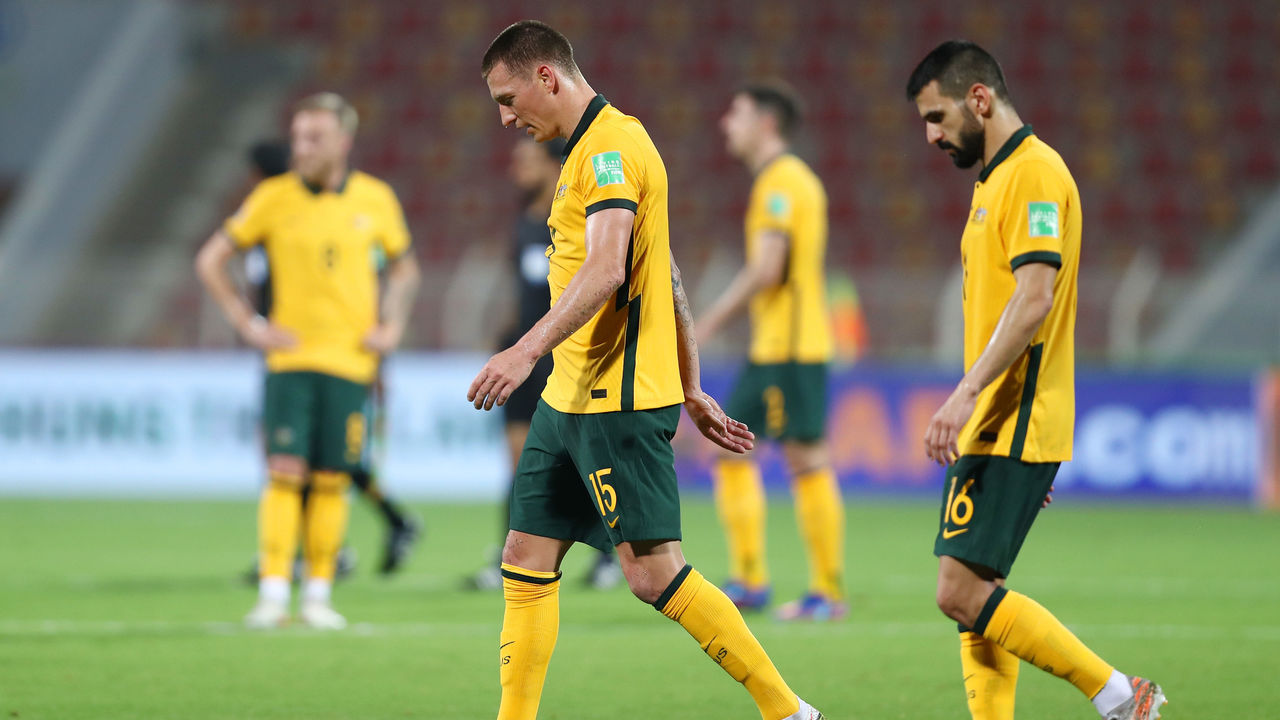 Australia only has itself to blame. The Socceroos are three points adrift of an automatic spot at the World Cup, but that gap should've been down to one before their final third-round matches against Japan and Saudi Arabia.
Australia surrendered two leads in its last outing against Oman, adding to frustrations from when it lost late to Japan last October and gave up a lead to China the following month.
The two third-placed teams in AFC's third round of qualifying will meet in a one-off encounter to determine who faces a CONMEBOL heavyweight in an intercontinental playoff in June.
Group A
| # | Nation | GD | Points |
| --- | --- | --- | --- |
| 1 | Iran (Q) | +11 | 22 |
| 2 | South Korea (Q) | +9 | 20 |
| 3 | UAE | +0 | 9 |
| 4 | Lebanon | -3 | 6 |
| 5 | Iraq | -7 | 5 |
| 6 | Syria | -10 | 2 |
Q = Already qualified for World Cup
Group B
| # | Nation | GD | Points |
| --- | --- | --- | --- |
| 1 | Saudi Arabia | +5 | 19 |
| 2 | Japan | +6 | 18 |
| 3 | Australia | +9 | 15 |
| 4 | Oman | -2 | 8 |
| 5 | China | -8 | 5 |
| 6 | Vietnam | -10 | 3 |
Though it may be slim, the Aussies still have hope. They could reel in Japan if they beat the Samurai Blue in Sydney on Thursday, setting up a grandstand finish in AFC qualifying next Tuesday.