The Champions League final is set. Below, we dissect the biggest talking points from this week's semifinal action and examine the significance of those events going into the showpiece match between Manchester City and Chelsea.
Pep's un-Pep-like defense
Blocking a shot in the 55th minute wouldn't normally be followed by a chest-bumping hug and bestial howl. Even Juventus icons Giorgio Chiellini and Andrea Barzagli tended to hold off until, say, the 75th minute before they celebrated a defensive intervention like a victorious boxer and his trainer after a devastating 12th-round uppercut.
But this is Pep Guardiola's new, sturdier rearguard: one that relishes the mucky work and giving strikers bad days. That's why Ruben Dias and John Stones mobbed Oleksandr Zinchenko after the Ukrainian stuck out a leg to jab Neymar's shot wide.
The No. 1 remit for Manchester City's defense this season is to defend. The ball-carrying and knockout passes that were previously prioritized are a bonus. Dias, Stones, Kyle Walker, and Zinchenko were imperious in Tuesday's semifinal triumph against Paris Saint-Germain. For them, tackles were tap-ins and last-ditch blocks were 25-yard thunderbolts into the top corner.
"The thing that gives me most pleasure is not even the clean sheet. It's the other team not even making one shot on goal. The thing that gives me the most pleasure is that my keeper doesn't make a save," Dias explained in an interview with The Daily Mail's Jack Gaughan in January.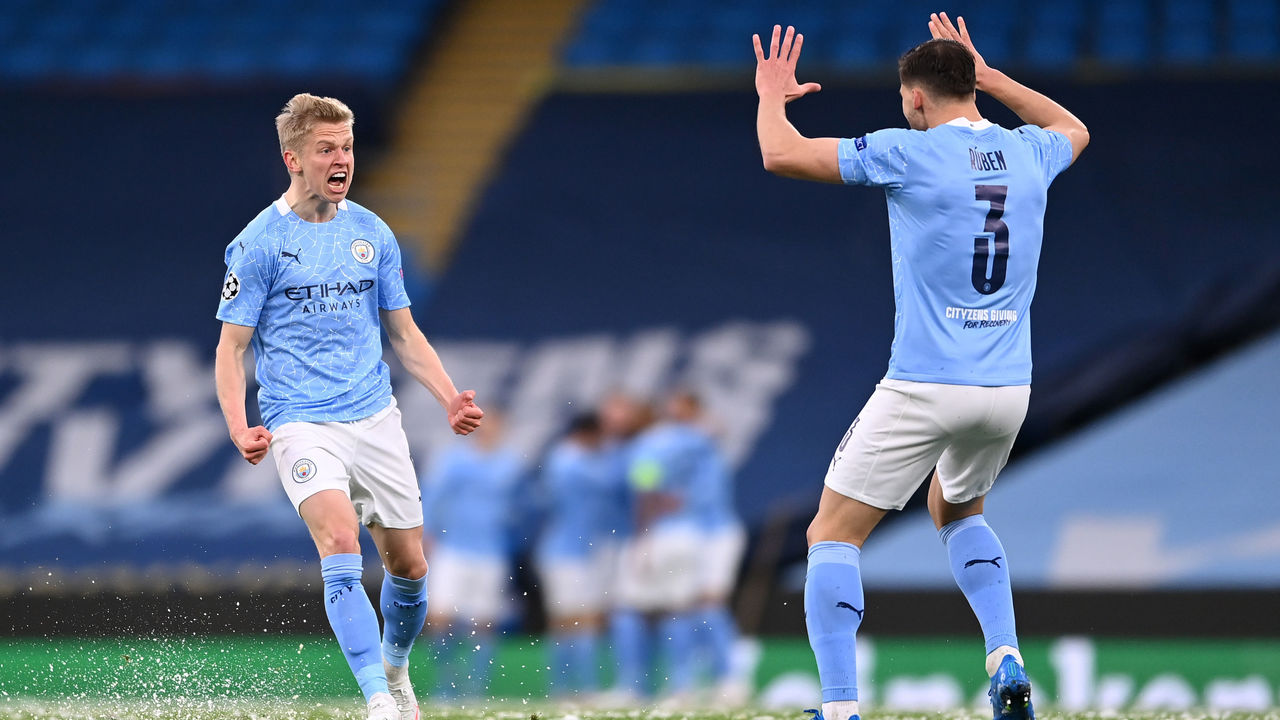 Paris Saint-Germain didn't register a shot on target in the second leg as Riyad Mahrez struck twice in City's 2-0 win. In the first leg, Kylian Mbappe started his first Champions League match without attempting a single effort on goal. For most of these matches, PSG were neutralized.
"If not me, then who else will take pride from defending? It gives me pleasure to make the other team feel powerless," Dias said.
City didn't used to be like this, and it's a credit to Guardiola's adaptability to recognize that his backline needed to go back to basics for this congested campaign. The fancy stuff, for now, has been shelved.
Missing person: Mauro Icardi
PSG's indiscipline should demand plenty of column inches after their Champions League elimination. Just how flustered Mauricio Pochettino's men were was highlighted by the fact that one of most professional members of his ensemble, Angel Di Maria, was the player dismissed at the Etihad Stadium.
The Argentine lost the plot when he lunged at Fernandinho.
However, although Di Maria's compatriot Mauro Icardi was substituted five minutes before that dismissal, he should shoulder plenty of the blame for his abject display that preceded PSG's mental collapse.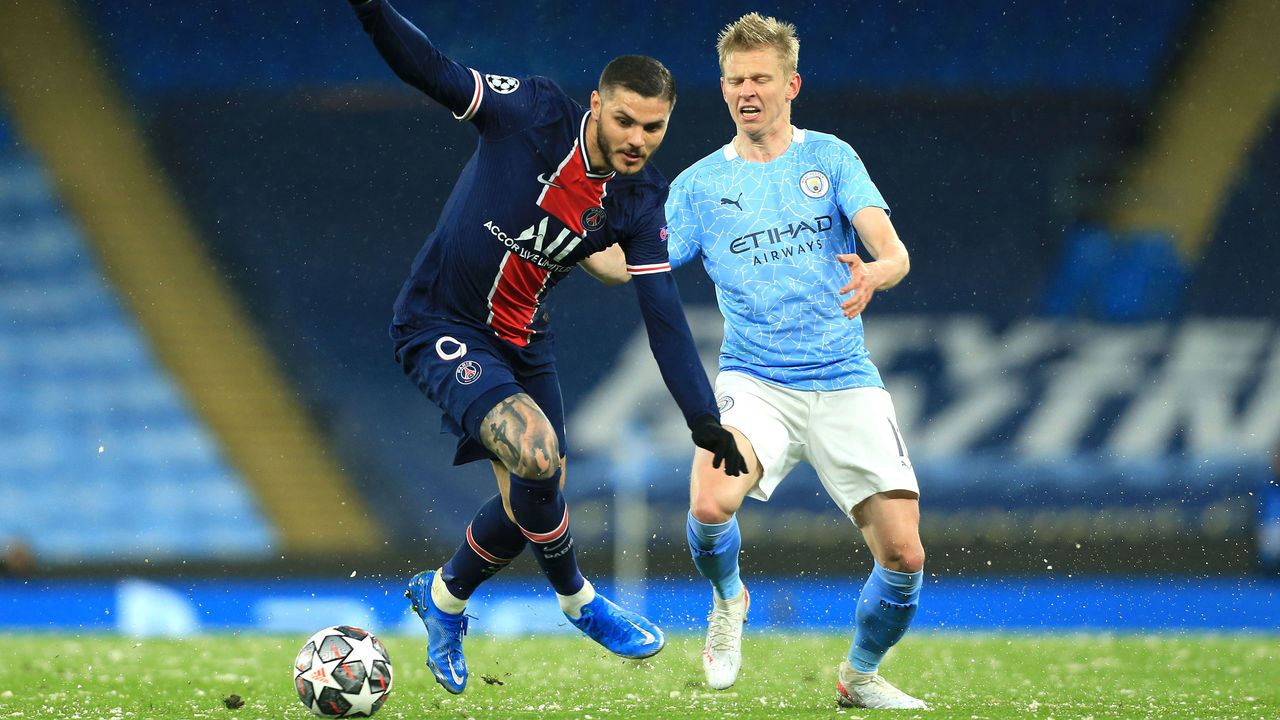 Replacing Mbappe in a starting lineup is an unenviable task, but Icardi indicated he wasn't up to it – or even being a striker at a club with Champions League aspirations. To get service from your teammates, you've got to be available to receive that service. Icardi's off-the-ball movement was wretched – sometimes he wasn't moving at all – and it was the primary reason he tallied only 16 touches before he was withdrawn in the 62nd minute.
Icardi is a penalty-box striker who needs a team to cater to his few strengths for him to be successful. That will never happen while he has Mbappe and Neymar for company at PSG.
Boyish yet brutal Mahrez
At this level of football, sometimes matches reach a tempo and intensity that can be almost exhausting to watch. But even during a game's most frantic spells, Mahrez can be a silent bubble floating on an ocean of noise.
The winger sometimes looks like he's playing a different sport. Or, rather, it seems as if he's still the boy playing on the streets of his northern Parisian suburb of Sarcelles, ghosting past hacks to avoid falls on concrete and weaving through tight spaces to stay within the five-a-side walls, rather than grafting on a pitch fit for the biggest club competition in the sport.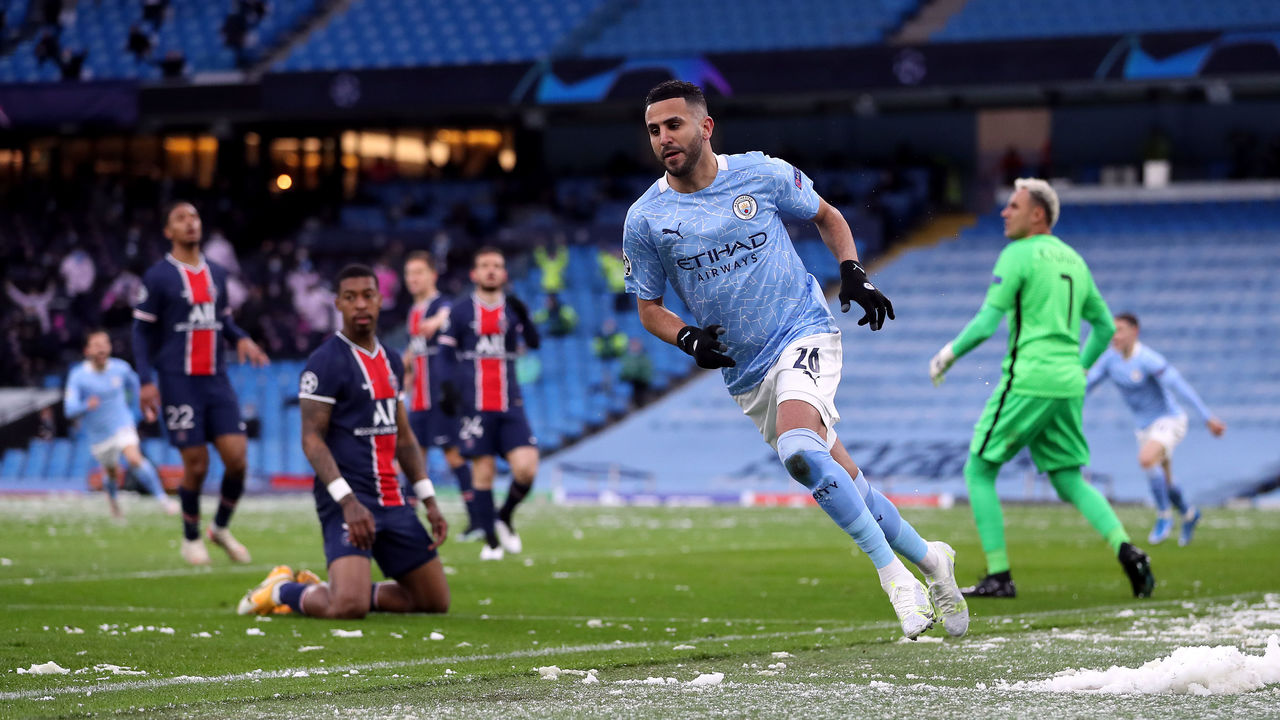 There's the cheek and tricks of that boy, but then there's also the clinical, professional steak that has grown over his three seasons at Manchester City. He's got 14 goals and seven assists across all competitions, but he'll contribute in other ways you wouldn't expect. Only Joao Cancelo attempted more tackles during the first leg – and that includes PSG players – and, while Mahrez made the second-most touches for City in the second leg, he completed more interceptions and clearances than any of his fellow attackers.
His goals over the double-header will garner the most attention, though. His free-kick in the opening fixture exposed a hole in PSG's wall, and then there was his second-leg double: sliding the ball between Keylor Navas' legs for his first and expertly clipping it past the Costa Rican for his second.
There were plenty of fine performances for City over these matches, but Mahrez proved he's currently one of Europe's standout players with two striking semifinal showings.
Fashion faux pas
Trivial as it is, Real Madrid needing to wear black socks to avoid a color clash with the white of Chelsea's getup was completely jarring.
Some things in the sport simply shouldn't be messed with. The Spanish giants' iconic look is one of them.
Hazard, Real Madrid fall flat
Wednesday's comprehensive defeat to Chelsea was a clear signal that Real Madrid's squad needs significant rejuvenation to compete at the Champions League's very highest level – after all, that is where this storied club expects to be each season.
Don't let the modest 2-0 scoreline fool you.
This was total domination from Thomas Tuchel's men. The Blues squandered a handful of prime scoring opportunities over the two legs – converting a few more of them would have given a better indication of just how one-sided the match truly was.
Zinedine Zidane's aging team, held together by duct tape and Karim Benzema's scoring exploits, looked slow and unimaginative in the semifinals. Benzema can't do everything by himself. Real Madrid mustered little up front, with a compact Chelsea defense largely shutting the Frenchman down.
Yes, the club came into the contest on a 19-match unbeaten run across all competitions, but that streak belies the actual performances Los Blancos delivered. There's something to be said for a team – especially during this unprecedented season – gritting its teeth and finding ways to eek out wins, but eventually, the performances catch up to you.
Seeing a clearly unfit Eden Hazard stumble around at his old stomping ground, where he was once unstoppable, was tough to watch. Hazard left the Blues as one of the most dazzling attackers in the world, but the decline since his €100-million move to the Spanish capital has been harrowing.
Meanwhile, Luka Modric, Toni Kroos, and Casemiro – the bedrock of Real Madrid's most recent generation of dominance – couldn't cope with the athleticism of Chelsea's more dynamic midfield. Spectacular as they all were at their respective peaks, it's time for a refresh.
N'Golo Kante appreciation moment
We're just making sure we get this one down for the record.
There really isn't anything more to add to the discourse other than to reiterate that the Frenchman remains an all-conquering player who combines tactical intelligence and unrivaled athletic ability. The latter obviously stands out, but it's the former that puts him in position to showcase his gifts.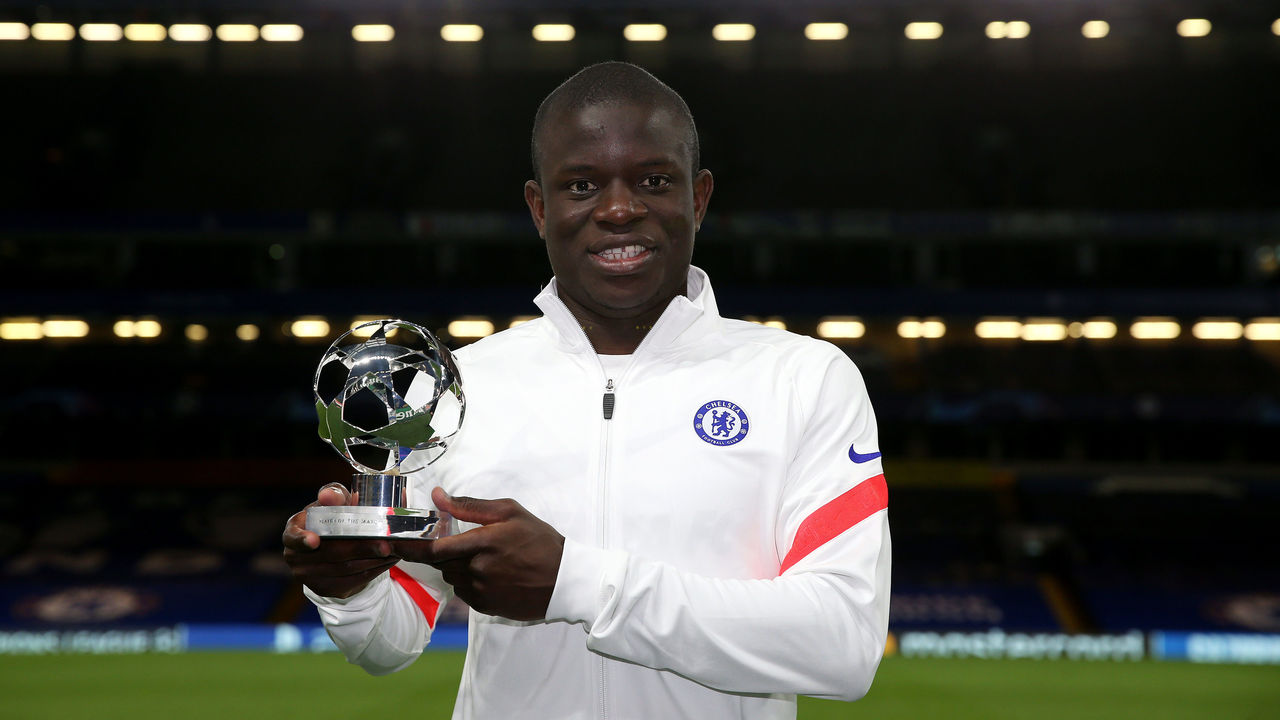 The suggestion that Kante is only suited to a defensive midfield role has been proven wrong time and time again, with Wednesday's masterful showing just the most recent example. It turns out Maurizio Sarri was right about at least one thing at Chelsea.
Tuchel has the magic touch
What must Frank Lampard be thinking right now?
Tuchel has completely revived Chelsea since replacing the club icon in January, giving the Blues the type of solidity, structure, and balance that were sorely lacking under the former midfielder.
The German bench boss has always felt underappreciated among the world's top managers, but perhaps the acclaim he deserves will start pouring in now that he's reached the Champions League final for the second consecutive season. Tuchel, who guided PSG to the showpiece contest last year, is the first manager to accomplish the feat with different teams.
Tuchel's also pushed Chelsea into the top four of the Premier League and led his side to the FA Cup final. The Blues' season was on the brink of falling apart before his arrival, and it could now end with multiple trophies. What a turnaround.
Get ready for the dress rehearsal?
European finals involving two clubs from the same league may not be everyone's ideal scenario. The novelty of seeing unique matchups is part of the reason continental competition is so thrilling.
However, one of the benefits of the upcoming all-English showpiece between Manchester City and Chelsea is the opportunity to get a sneak peek at the encounter. The Premier League sides will lock horns in domestic play this coming weekend before meeting in Turkey on May 29.
City can clinch the title, while Chelsea are still battling to secure a top-four place. The stakes – though not as high as they will be later this month – are real.
Will the respective managers play all their cards, or will they keep something under their sleeves? We're now into a month-long chess match between Guardiola and Tuchel, and that, if nothing else, will be fascinating to follow.