In honor of Jose Mourinho's shocking return to coaching with his appointment at AS Roma, theScore looks back at other managerial unveilings that have surprised the football world over the past 10 years.
David Moyes – Real Sociedad (2013)
Instead of a nice sunny holiday in Spain to get his mind off a disastrous 10-month spell at Manchester United, David Moyes attempted to revive a once-promising career with a stunning move to Real Sociedad just months after getting sacked at Old Trafford.
The former Everton coach guided the club away from the drop zone, as Sociedad finished the season in 12th place, up three spots from where they were when Moyes took charge. But his time in Spain ended the following season when Real Sociedad sacked him one year into his 18-month contract due to a poor start.
Moyes is now enjoying life as manager of a West Ham United side that finds itself in an unexpected position to secure a Champions League spot for next season.
Pep Guardiola – Bayern Munich (2013)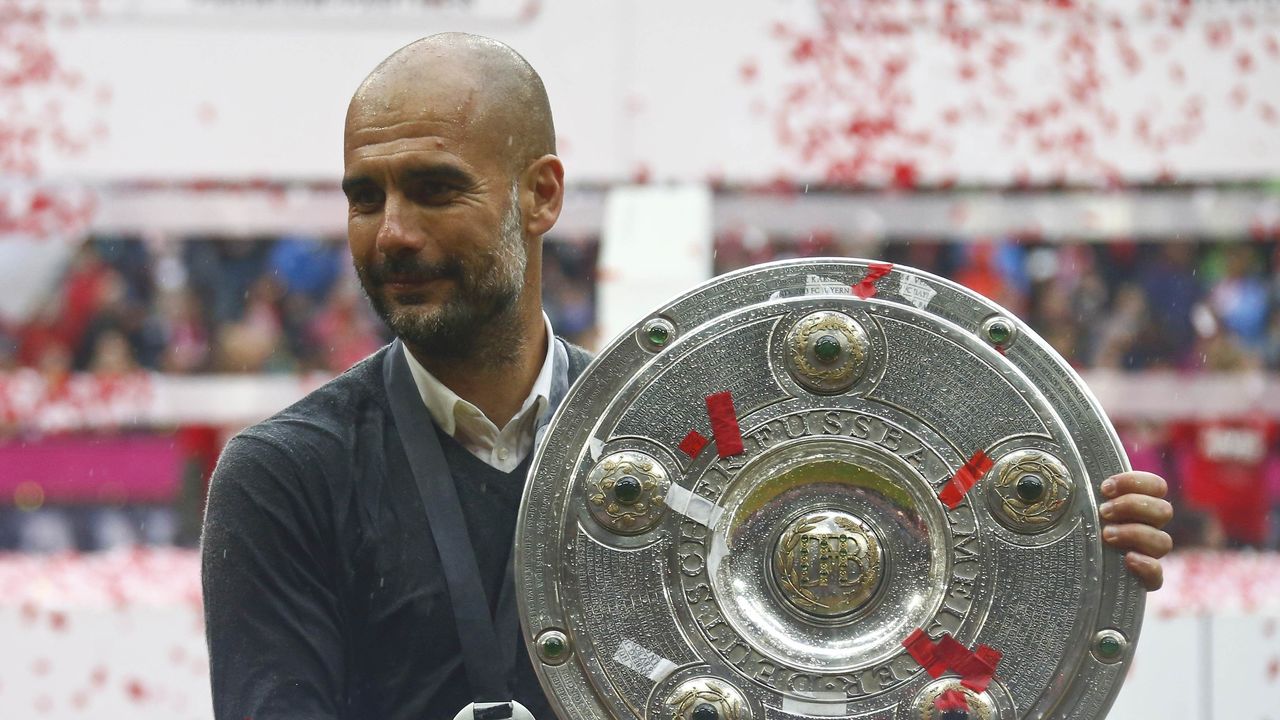 Pep Guardiola looked to be destined for a job in England to begin the next chapter of his career. After drawing the curtain on his stellar career at Barcelona, Manchester City – Guardiola's current club – and Chelsea were rumored to be the favorites. But Guardiola had other plans.
The Spaniard surprised the football world with a move to Germany after agreeing to join Bayern Munich at the end of his season-long sabbatical in 2013. As expected, the Bavarians were successful under the Spaniard, adding a trio of Bundesliga titles and other silverware to their trophy cabinet.
But, despite the domestic dominance, Guardiola fell short of guiding Bayern to Champions League glory before moving to England in 2016.
Gary Neville – Valencia (2015)
To the surprise of no one, Gary Neville wasn't the answer to Valencia's problems during the 2015-16 campaign.
Both the confusion over his hiring and concern about his lack of experience were justified immediately when he went winless during his first nine games in charge. Under the former Manchester United defender, Valencia were knocked out of the Champions League group stage, Europa League, and Copa del Rey.
Neville was eventually dismissed later in the season with the club sitting 14th, just six points clear of relegation.
Tony Adams – Granada (2017)
It was a huge swing and miss for Granada when the desperate La Liga side turned to former Arsenal captain Tony Adams to aid its battle to avoid relegation in 2016-17.
To say that Adams' hiring was surprising would be putting it lightly, as he'd gone almost six years without a job before Granada came calling. While his experience with Spanish players was limited, Adams hadn't coached since his time in Azerbaijan with Gabala FK in 2011.
Predictably, Adams failed to save Granada from relegation, losing all seven matches in charge before getting sacked after the season.
Julen Lopetegui – Real Madrid (2018)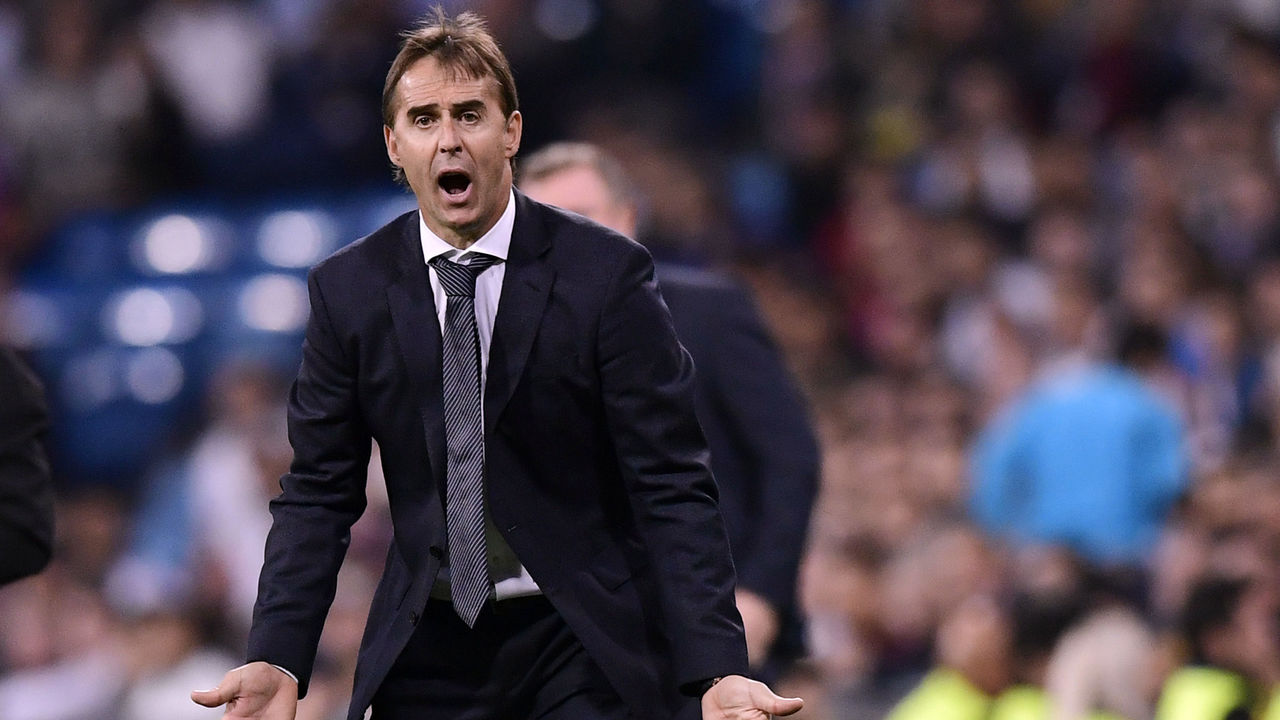 Few football fans will ever forget the controversial and dramatic circumstances involving Julen Lopetegui's appointment as Real Madrid's new manager and the ripple effect it had on the Spanish national team.
Just days before the Lopetegui-led Spanish side's first match at the 2018 World Cup, news broke that the manager had agreed to join Real Madrid at the conclusion of the country's campaign in Russia. What followed was utter mayhem, as Spain sacked Lopetegui the next day and replaced him with – ironically enough – Real Madrid legend Fernando Hierro.
The unforgettable episode was followed by a forgettable tenure in Madrid, as Lopetegui, Sevilla's current manager, was sacked 10 La Liga games into the season after a 5-1 loss to rivals Barcelona.
Marcelo Bielsa – Leeds United (2018)
There's no arguing that Marcelo Bielsa is one of the game's great footballing minds. Even City boss Pep Guardiola has credited the Argentine with being an inspiration throughout his own trophy-laden career.
So, how in the world did one of the game's most influential coaches end up at Championship side Leeds United in 2018? Bielsa admitted the club's history was "impossible" to overlook, even though the fallen giants had been toiling in the lower divisions of English football since the early 2000s.
After two seasons, Bielsa got Leeds back to the top flight after a dominating Championship campaign.
Zinedine Zidane – Real Madrid (2019)
It was Zinedine Zidane to the rescue for Real Madrid in March 2019, as the French legend ended his sabbatical after winning three straight Champions League titles by making a remarkable return to replace his former teammate Santiago Solari.
He had Real Madrid lifting trophies again during the next season, with Zidane leading the club to its first La Liga triumph since his first spell.
Now Zidane has Real Madrid on course to possibly add to their trophy collection, as Los Blancos are still in the running for La Liga and possibly another Champions League title this season.
Mourinho – Tottenham Hotspur and Manchester United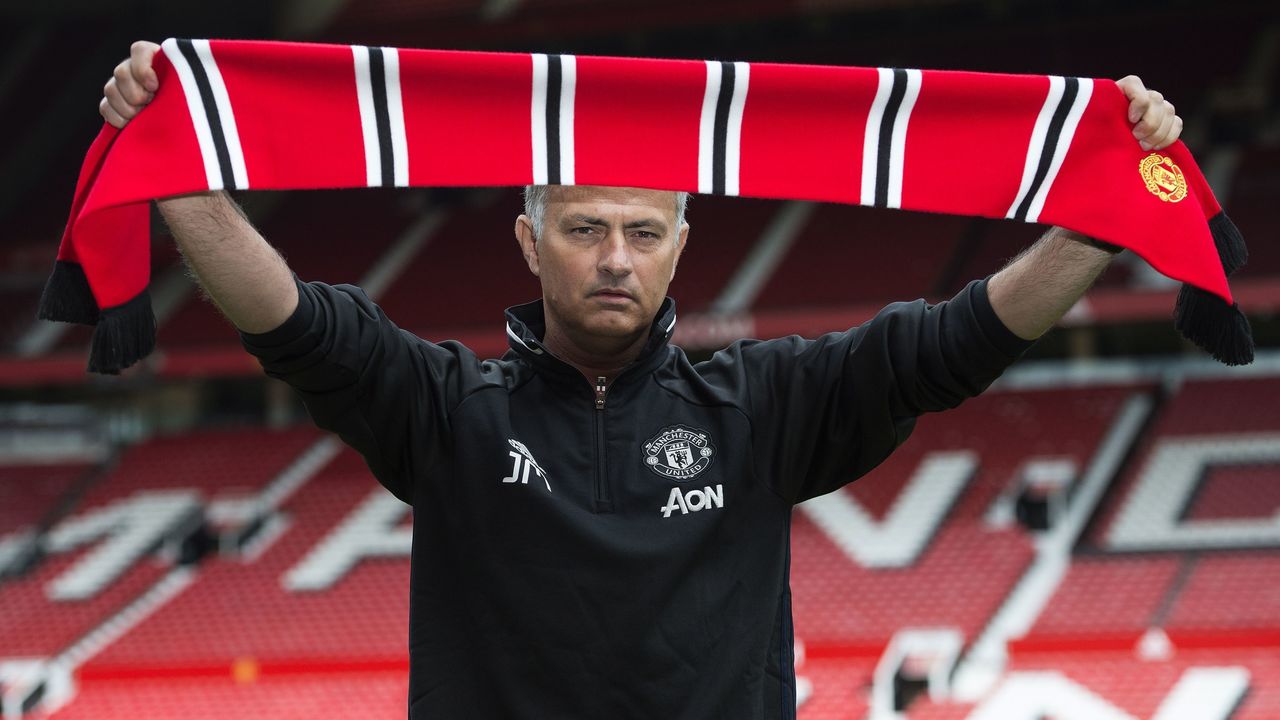 In what seemed like a moment of desperation, Manchester United made the extraordinary decision to appoint Jose Mourinho, an unlikely candidate given his testy relationship with the Red Devils during his two spells in charge at Premier League rivals Chelsea.
Despite how unpopular his conservative tactics were among fans and pundits, Mourinho's first season in charge ended on a high note when he led the club to Europa League glory and celebrated a self-proclaimed treble as winners of the League Cup and Community Shield.
After United sent him packing in 2018, Tottenham Hotspur found a genius way to deflect attention away from the controversial dismissal of Mauricio Pochettino with Mourinho's surprising unveiling in 2019. But the honeymoon didn't last long and Mourinho was eventually sacked without winning a trophy in north London.
Carlo Ancelotti – Everton (2019)
Everton are obviously a huge club in England. But few were expecting the Toffees to attract a Champions League-winning caliber manager before the club's successful pursuit of Carlo Ancelotti.
The Italian reportedly needed plenty of convincing before putting pen to paper. He demanded assurances about available transfer funds before joining an Everton outfit that hasn't won the league since 1987.
Guarantees over an increased budget came to fruition shortly after his unveiling, as Everton ended the summer transfer period with the arrivals of his former Napoli midfielder, Allan, and Colombian star James Rodriguez.
Andrea Pirlo – Juventus (2020)
Andrea Pirlo as manager of Juventus seemed like the natural progression for the club legend. But no one expected it to happen so fast.
Less than two weeks after his appointment as manager of the Juventus U23s, Pirlo was thrust into the top job after being named as Maurizio Sarri's successor a day after the Bianconeri were knocked out of the Champions League last year.
However, Pirlo's first full season in charge didn't go to plan, as Inter Milan won the Scudetto to end Juve's nine-year run as champions.