Harry Kane has accepted defeat: The striker will be a Tottenham Hotspur player after the summer transfer window closes on Aug. 31.
Kane hoped to wrap up a move to Manchester City before England's Euro 2020 campaign kicked off in June, but ultimately, a contract that expires in 2024 and the stubbornness of Spurs chairman Daniel Levy kept Kane in north London.
Below, theScore examines the biggest winners and losers from a protracted tug-of-war that dominated the sports pages in England.
Loser: Harry Kane
Kane didn't get what he pushed so hard for, and he damaged his image as a stoic, loyal leader.
The forward said Levy approved his late arrival to Tottenham's training complex, but that's been largely ignored. Most Spurs fans and neutrals still believe Kane was trying to force a move to Manchester City, and they've questioned his professionalism and integrity this summer – with some justification.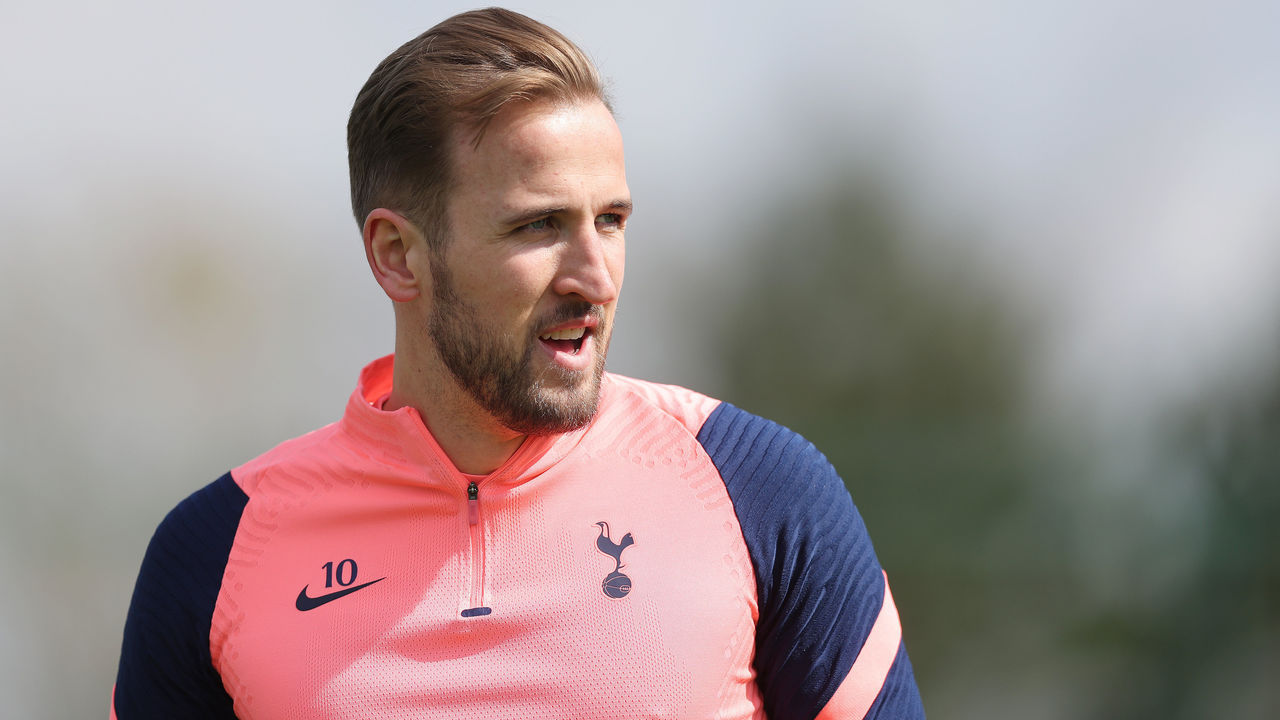 Purely from a career standpoint, staying at Tottenham has to be bad news for Kane. Nuno Espirito Santo's side did open its campaign with 1-0 wins over Manchester City and Wolverhampton Wanderers (and could get into the Europa Conference League group stage, though that's a dubious accolade) but Spurs' chances of capturing the silverware Kane yearns for – namely the Premier League and Champions League – are extremely slim.
Though successes in the FA Cup and League Cup present likelier opportunities for Tottenham to end their 13-year trophy drought, those honors alone aren't enough to satisfy a player of Kane's talent and ambition.
Don't be surprised if this saga resurfaces in January: Kane's statement specified that he will be "staying at Tottenham this summer."
Winners: Tottenham fans
Kane's antics while trying to wriggle out of Levy's grasp have left a bad taste with some Tottenham fans. He was supposed to be "one of our own," an on-field representation of a supporter living the dream and an emblem of an exciting era for the club.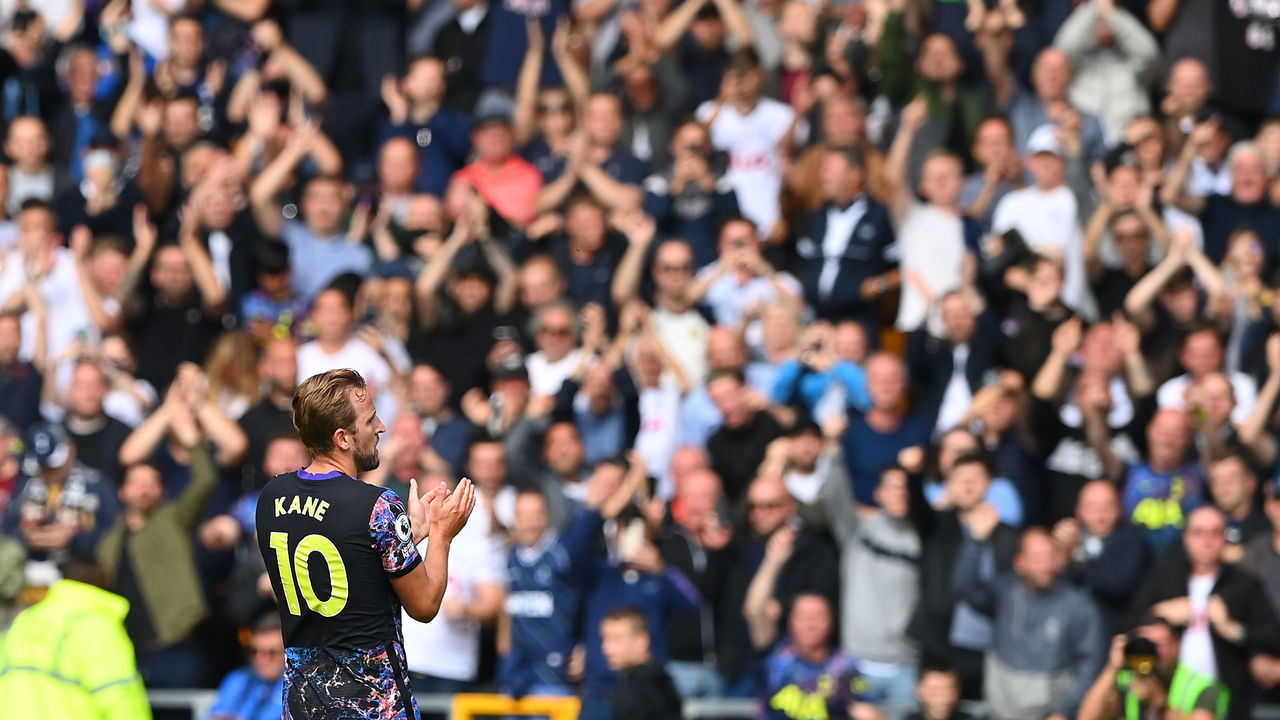 Instead, the allure of trophies, and perhaps money, proved too much for Kane, outweighing his devotion to Spurs.
However, the outcome of this saga (if no move can be deemed an "outcome") is that Tottenham remain blessed with one of the world's finest players. Despite the team's rather disappointing seventh-place finish last term, Kane still finished as the Premier League's top scorer and assist leader. His partnership with Heung-Min Son, particularly during the opening months of the 2020-21 campaign, was devastating.
The 28-year-old's knack of finishing like an elite No. 9 and creating like the globe's most inventive No. 10s make him truly unique. He's a pleasure to watch and Spurs fans are lucky to have him.
Loser: Pep Guardiola
Although Manchester City have a wealth of options on either side of their attack, their need for a No. 9 was highlighted when they lacked bite against a Kane-less Spurs in their season-opening defeat. False nines allow for an extremely fluid and unpredictable frontline, but City often require more selfishness in attack.
Gabriel Jesus, the only senior striker left behind since Sergio Aguero's offseason move to Barcelona, was played out wide in City's second match of the season, allowing natural right winger Ferran Torres to fulfill duties as the central attacker. Jesus was the game's best player and Torres impressed as their side overwhelmed Norwich City in a 5-0 win – but, no disrespect intended, that was Norwich. City's attack will have to pry open much tougher backlines when facing Premier League title rivals and Champions League heavyweights.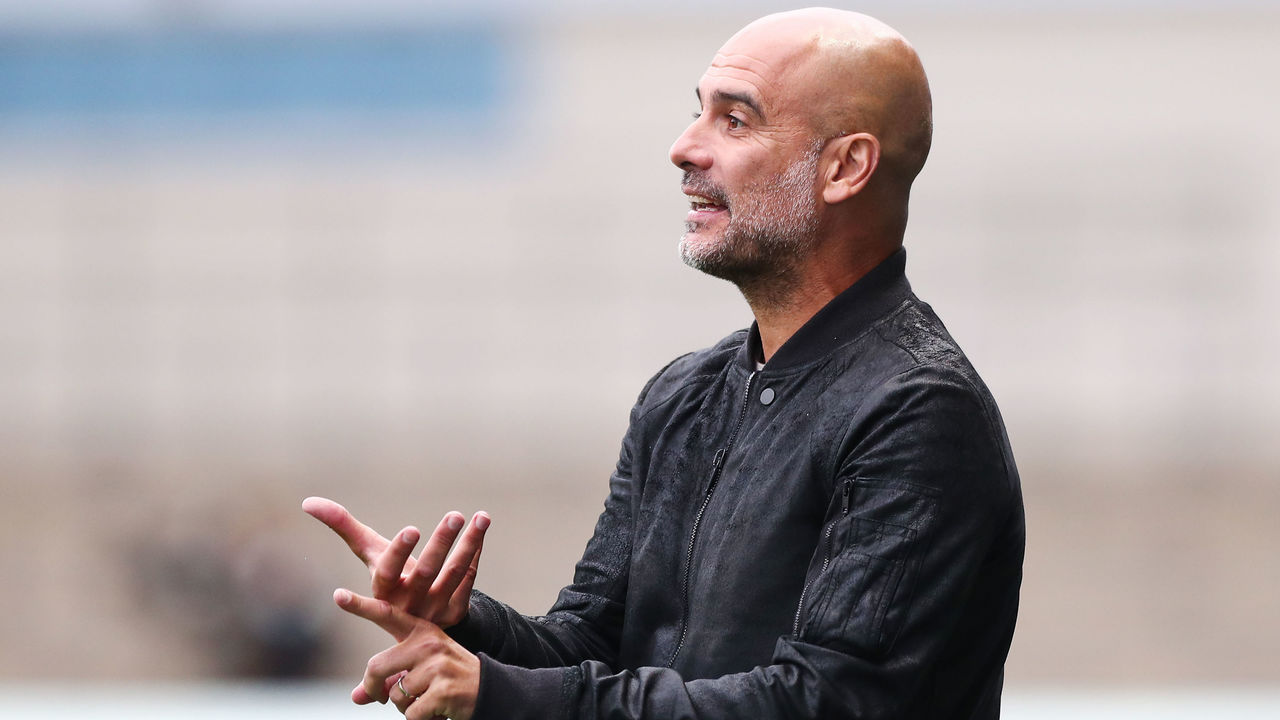 Failing to sign Kane could force City back into the transfer market. Cristiano Ronaldo's agent Jorge Mendes reportedly contacted the club to offer his client's services, and there are rumors that City could table an offer for Fiorentina's Dusan Vlahovic.
With under a week until the end of the summer window, however Pep Guardiola may have to work with what he's got. Sticking with what worked against Norwich or promoting hot academy prospect Liam Delap might not be enough to conquer England again and finally overcome the club's Champions League demons.
Winner: Daniel Levy
Levy, managing director Fabio Paratici, and new manager Nuno all spoke with Kane to try to encourage him to stay, according to The Guardian's Sachin Nakrani and Fabrizio Romano, but don't be fooled: Above all else, this is the chairman's victory.
Levy is renowned as an obstinate character in English football, and his reported refusal to even pick up the phone to discuss a transfer with Manchester City is the ultimate display of stubbornness. City were prepared to smash the British record with a £125-million approach for Kane – an entirely reasonable sum given the player's age and history of ankle injuries – but Levy stood firm. He wanted as much as £160 million for his prized asset, or the marksman was staying put.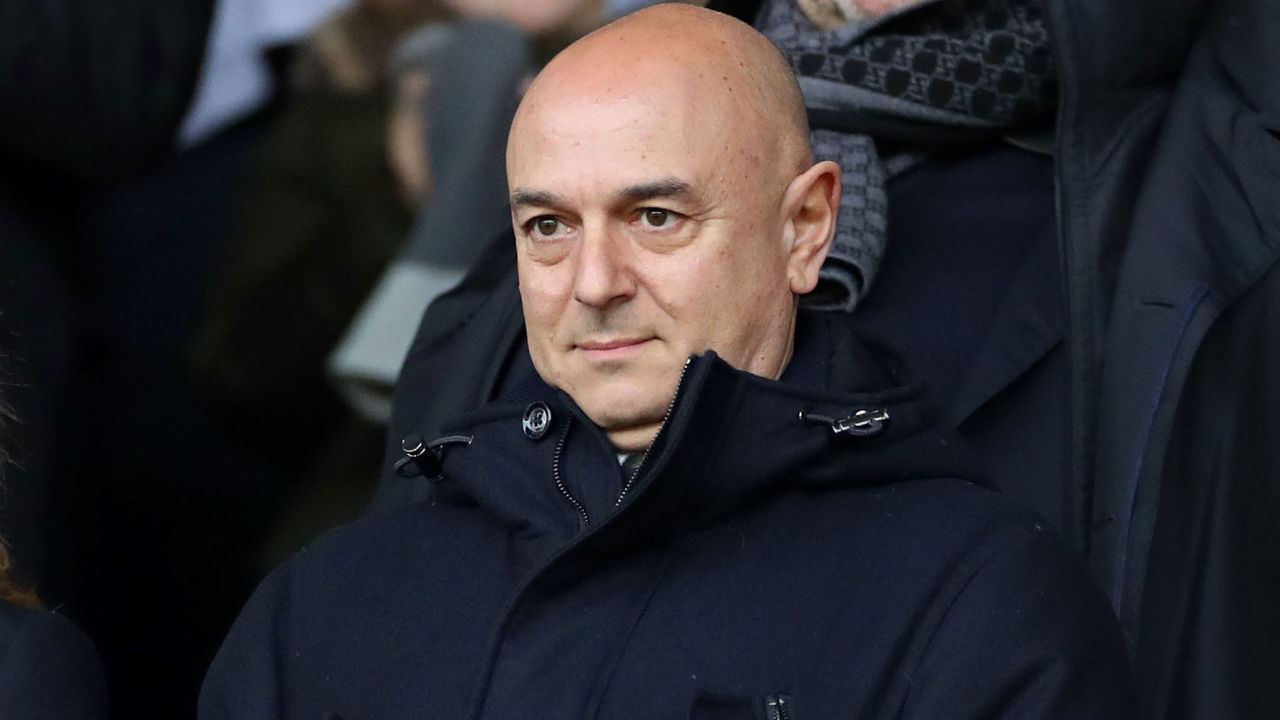 Levy shouldn't bask in the warmth of his personal triumph for too long, though. The Essex-born businessman's association with the club, which dates back almost 21 years, has yielded a single piece of silverware: the League Cup in 2008.
Keeping Kane on the playing staff needs to help drive Tottenham to a long-awaited trophy; otherwise, the player will submit another transfer request and the fans' patience with Levy's stewardship will erode even further.
Losers: Steven Bergwijn and Lucas Moura
Kane missed two matches during the transfer pantomime until he appeared as a substitute at Wolves on Sunday. And now that his future lies with Spurs -until January at least – Nuno is excited to reinstall him in the team's starting lineup.
"It's finished; Harry is going to be with us. He is an option for tomorrow (against Pacos Ferreira)," Nuno said Wednesday. "It is great news for everybody. We are all very happy (to have) one of the best players in the world. Delighted to have one more option for the season ahead of us."
Kane's reintroduction will come at the cost of Bergwijn or Lucas, or both of them if Nuno decides to add an extra midfielder to liberate Kane and Son up front. It would be unfortunate for either attacker to lose his place, particularly after their commendable performances in a narrow front-three versus Manchester City.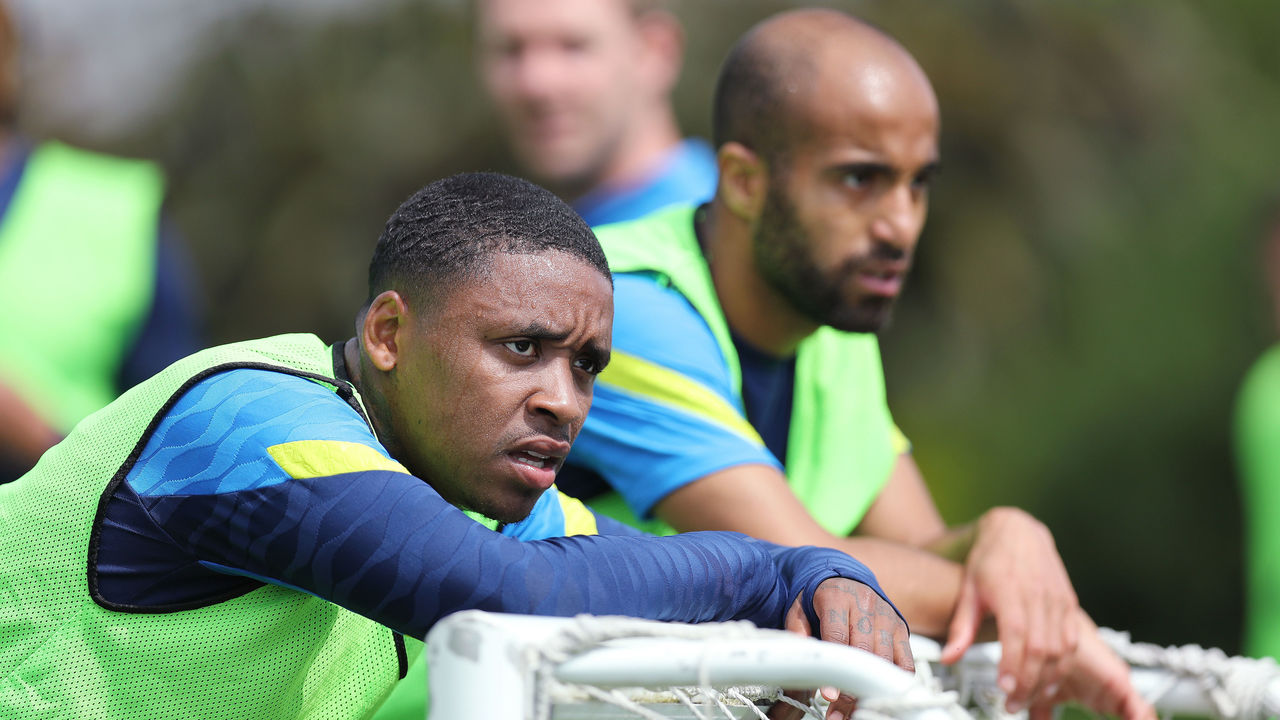 But you can't ignore the facts: Kane assisted Son nine times last season and the South Korean returned the favor on five occasions. Their tally of 14 made them the greatest partnership in a single Premier League season, trumping the 1994-95 mark of 13 set by Alan Shearer and Chris Sutton at Blackburn Rovers.
Simply put, not pairing Kane and Son would be foolish.
Winners: Superagents
Mendes is currently seeking another high-profile switch for Ronaldo. Mino Raiola will direct Erling Haaland to the highest bidder next summer. And Kia Joorabchian will try to wring more money out of Philippe Coutinho soon – perhaps before this summer window is over.
Meanwhile, Kane isn't represented by a superagent. The striker instead entrusts CK66, a firm that promises "end-to-end management of professional sporting talent," to handle negotiations.
A scroll through the business' website soon reveals the company is run by Charlie Kane, and his only client is his little brother.
Charlie Kane was widely ridiculed for the way he's handled his sibling's affairs. The six-year contract he helped broker in 2018 unwittingly gave the club the upper hand when Kane announced his desire to leave, especially in light of the agent's failure to include a release clause.
And the advice Kane seems to have followed during this process soured relations at Tottenham while a move to City never materialized. This summer represents an unequivocal failure for CK66 and its solitary client.
It makes you wonder: Would things have turned out differently if Kane was represented by someone like Raiola?