Find out the latest on COVID-19's impact on the sports world and when sports are returning by subscribing to Breaking News push notifications in the Sports and COVID-19 section.
Very little about Saturday's Bundesliga matches was normal. The stadiums were empty, the sounds were eerie, and the atmosphere was hollow. Fans were forbidden from entering the grounds, and it was noticeable.
But top-tier football was back.
With a host of precautionary measures in place, the Bundesliga became the first major European league to resume play since the coronavirus pandemic began. Here's a look at some of the most telling images from an extraordinary day in football history.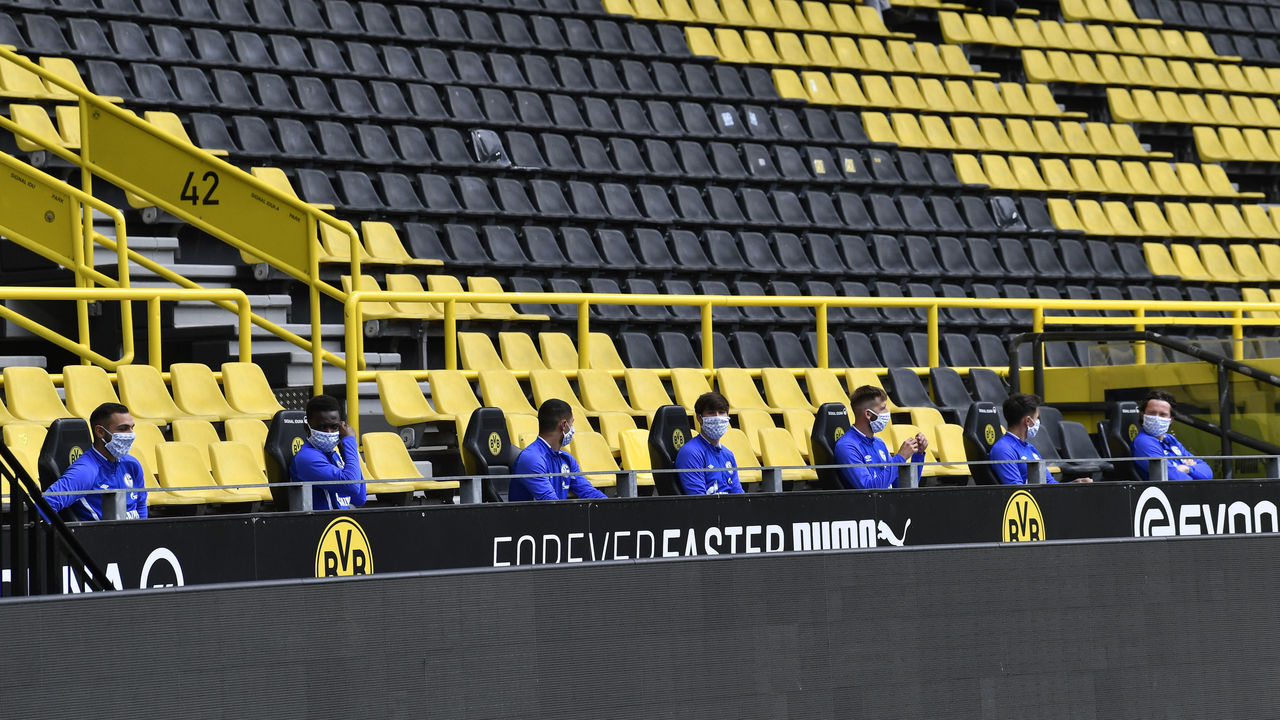 Schalke's substitutes sit several feet apart in an attempt to follow social-distancing guidelines.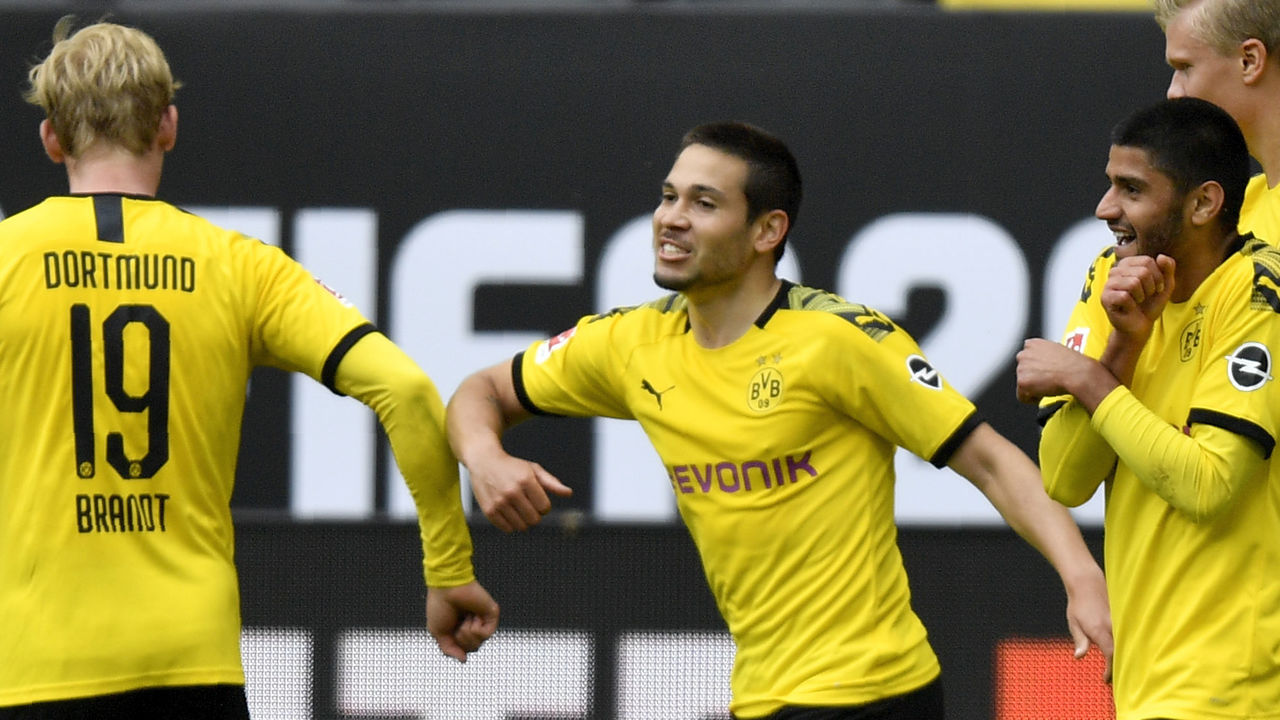 Borussia Dortmund's Raphael Guerreiro celebrates the first of his two goals against Schalke by touching elbows with teammate Julian Brandt.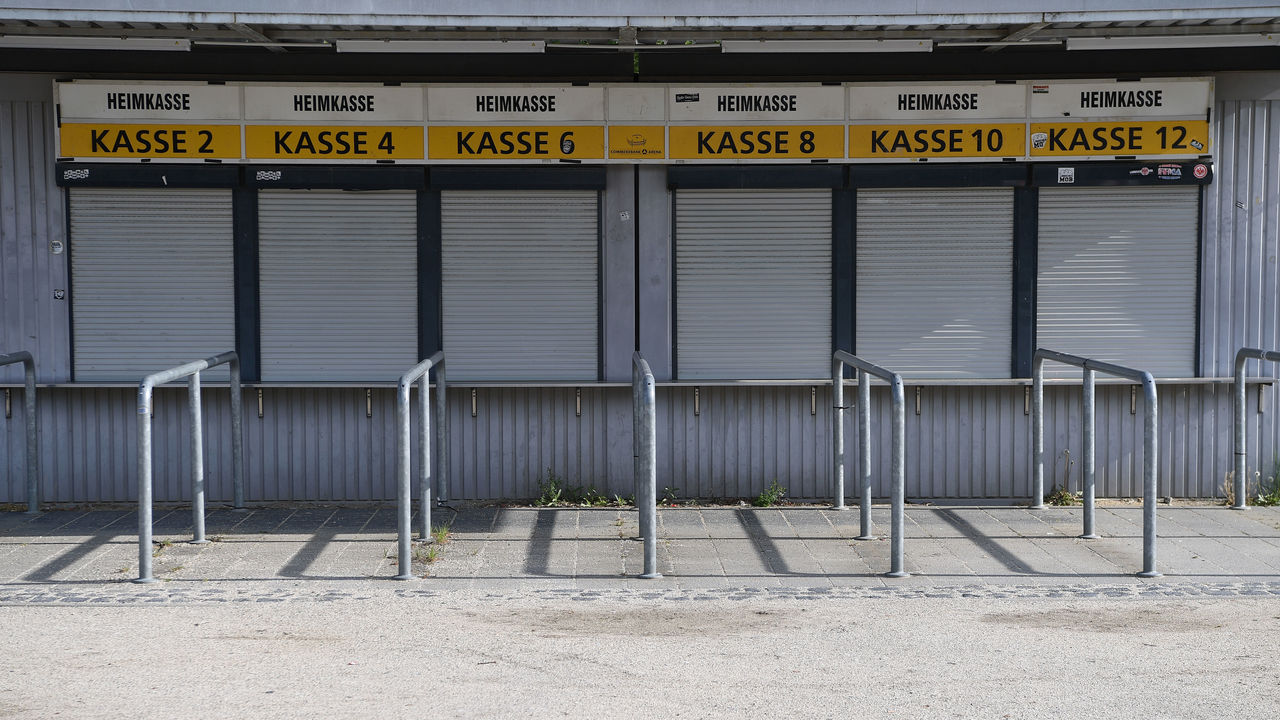 The ticket office outside Eintracht Frankfurt's stadium is completely closed and desolate.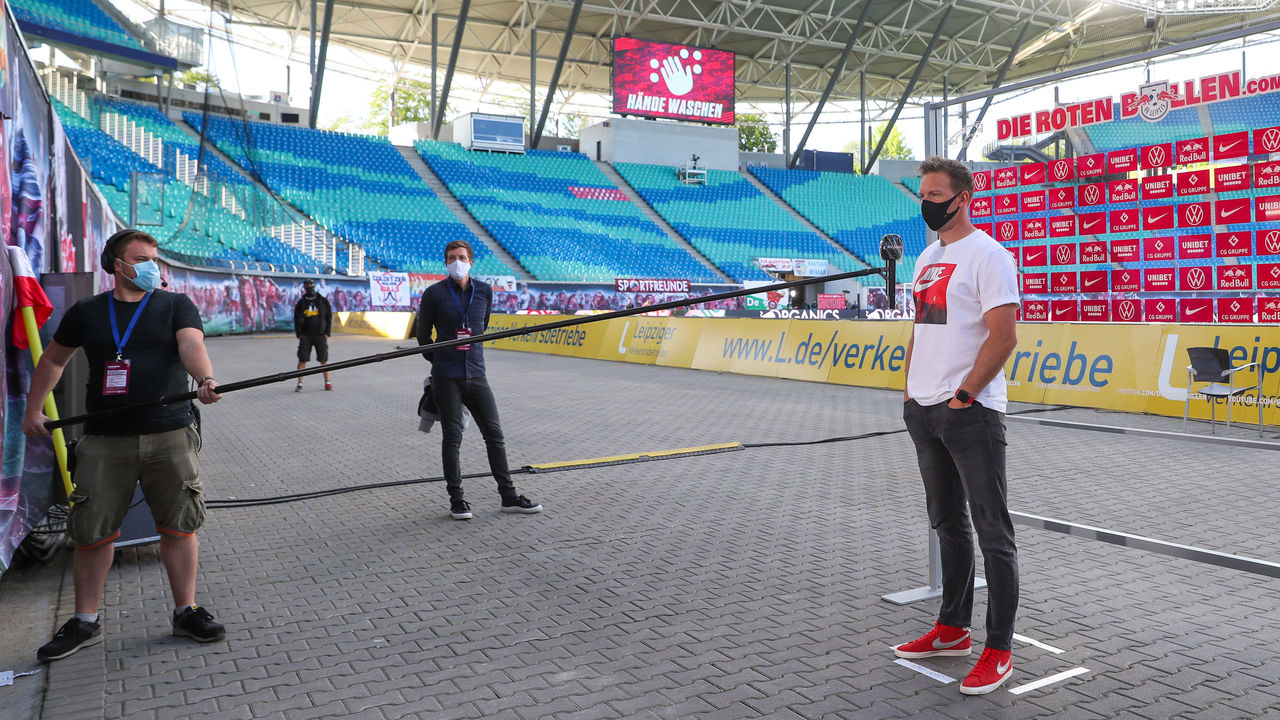 Media use a long microphone stand to interview RB Leipzig manager Julian Nagelsmann after a 1-1 draw with Freiburg.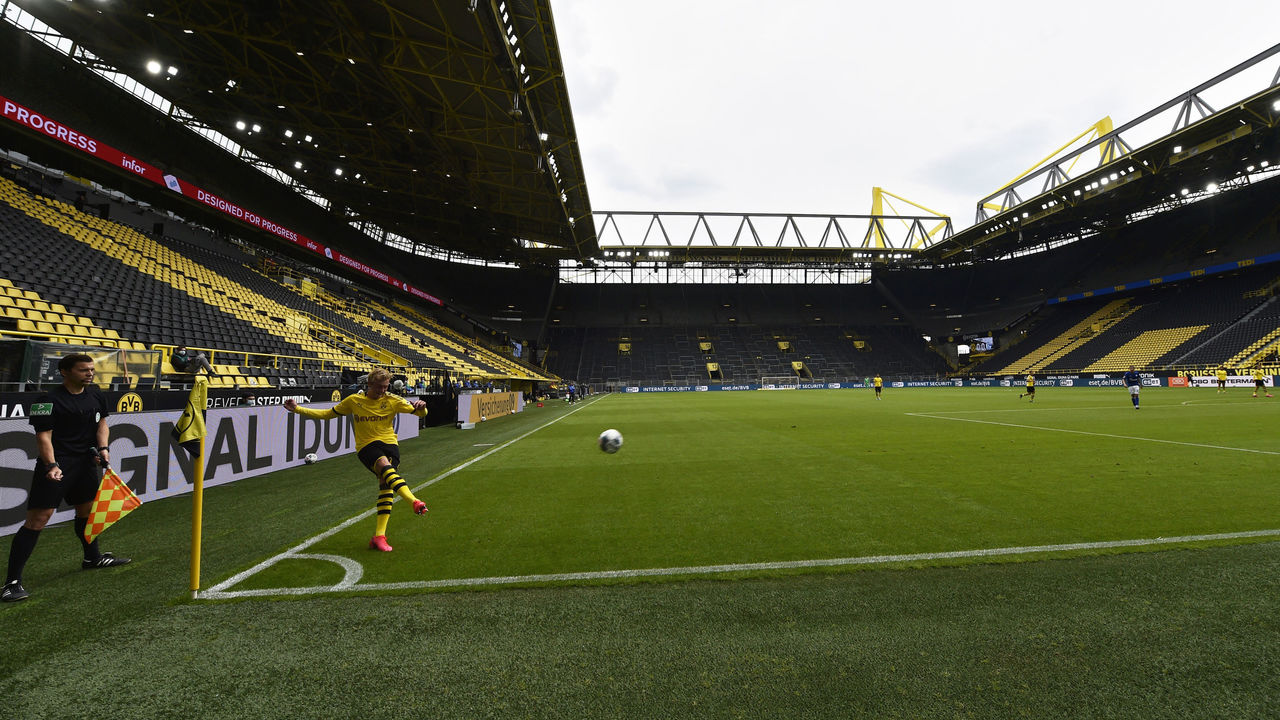 The Westfalenstadion, which usually holds around 80,000 people, sits empty as Brandt takes a corner kick.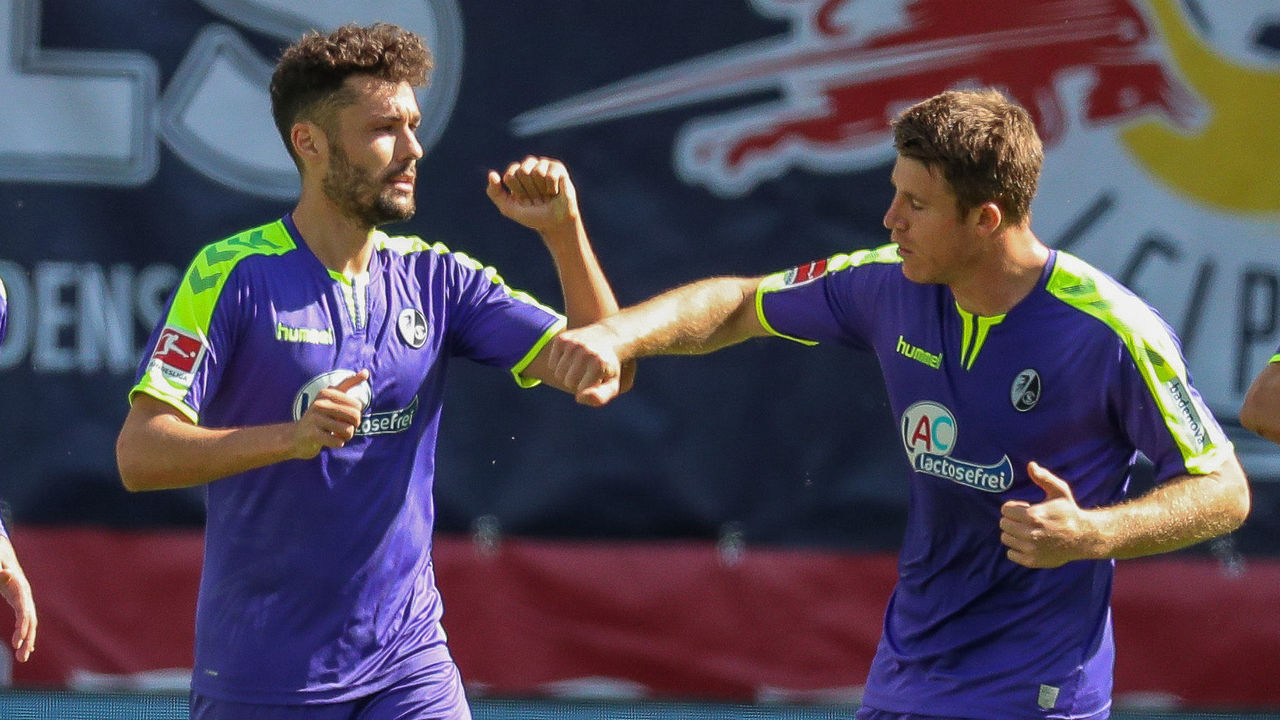 Taking part in the growing trend, Freiburg's Dominique Heintz congratulates goalscorer Manuel Gulde with an elbow bump.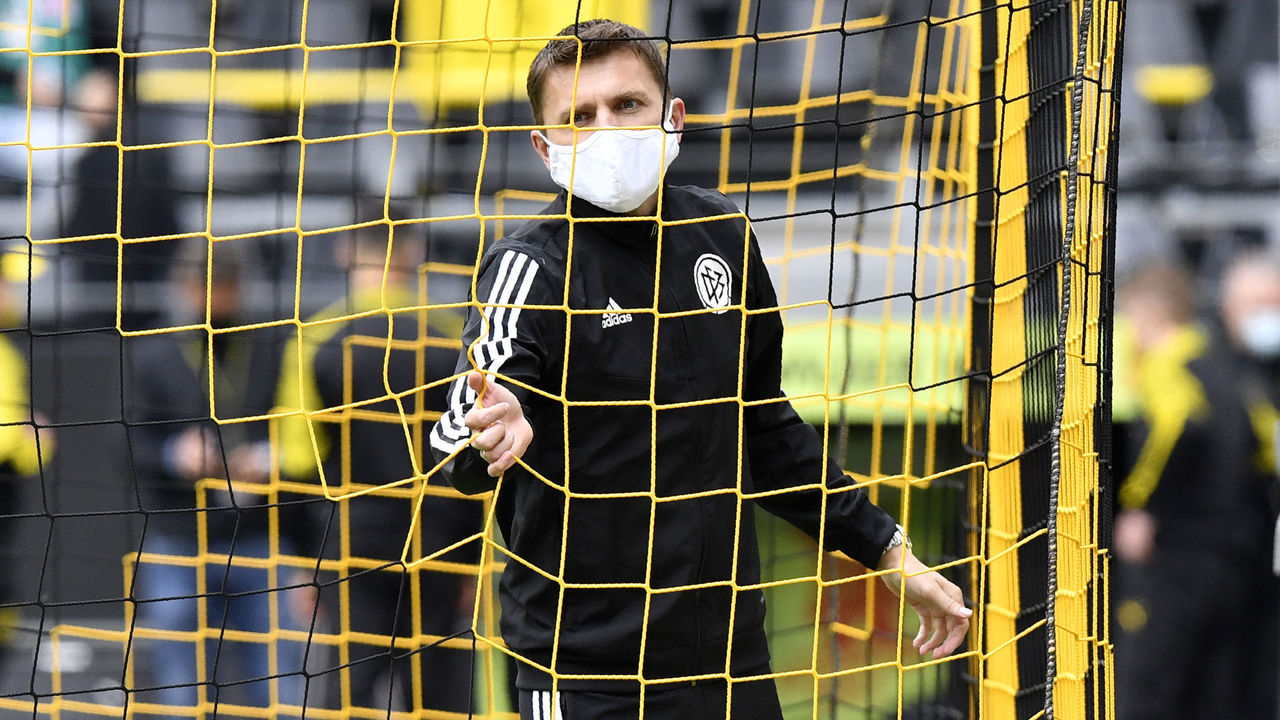 Referee Deniz Aytekin wears a face mask while checking the net prior to kickoff in the Revierderby.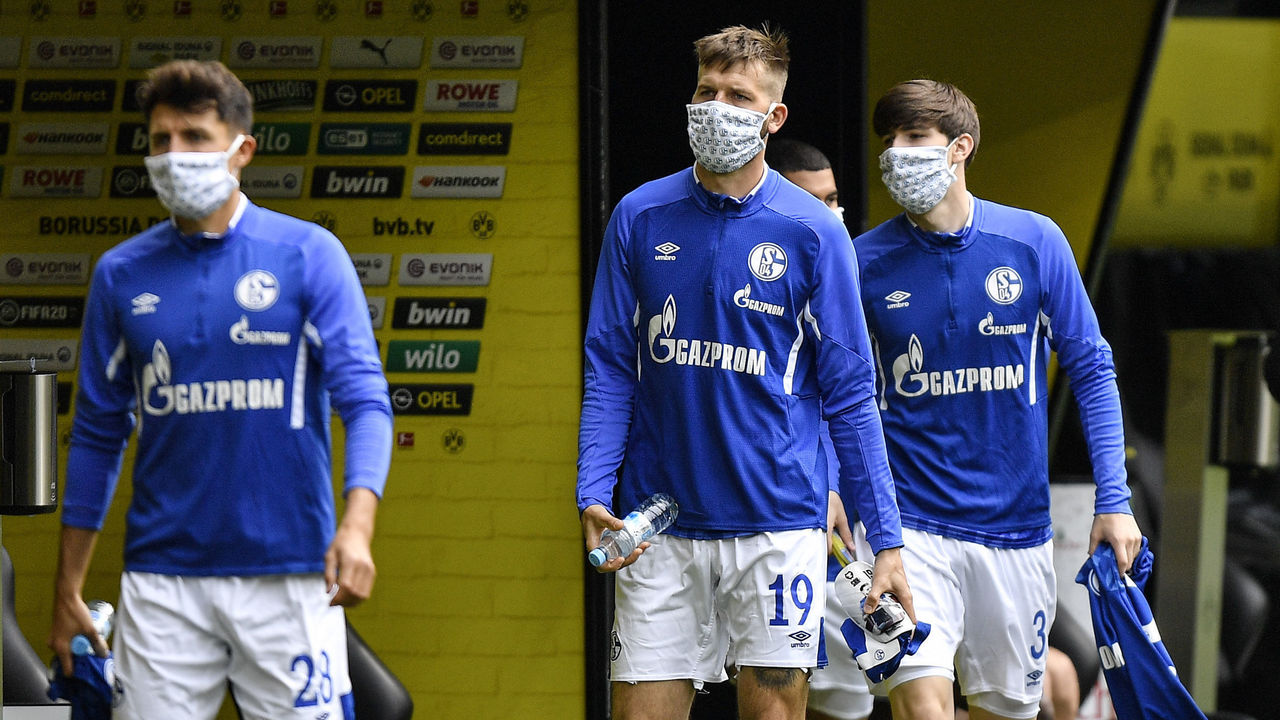 Schalke's Guido Burgstaller and his teammates arrive at Dortmund's Westfalenstadion wearing club-themed face masks.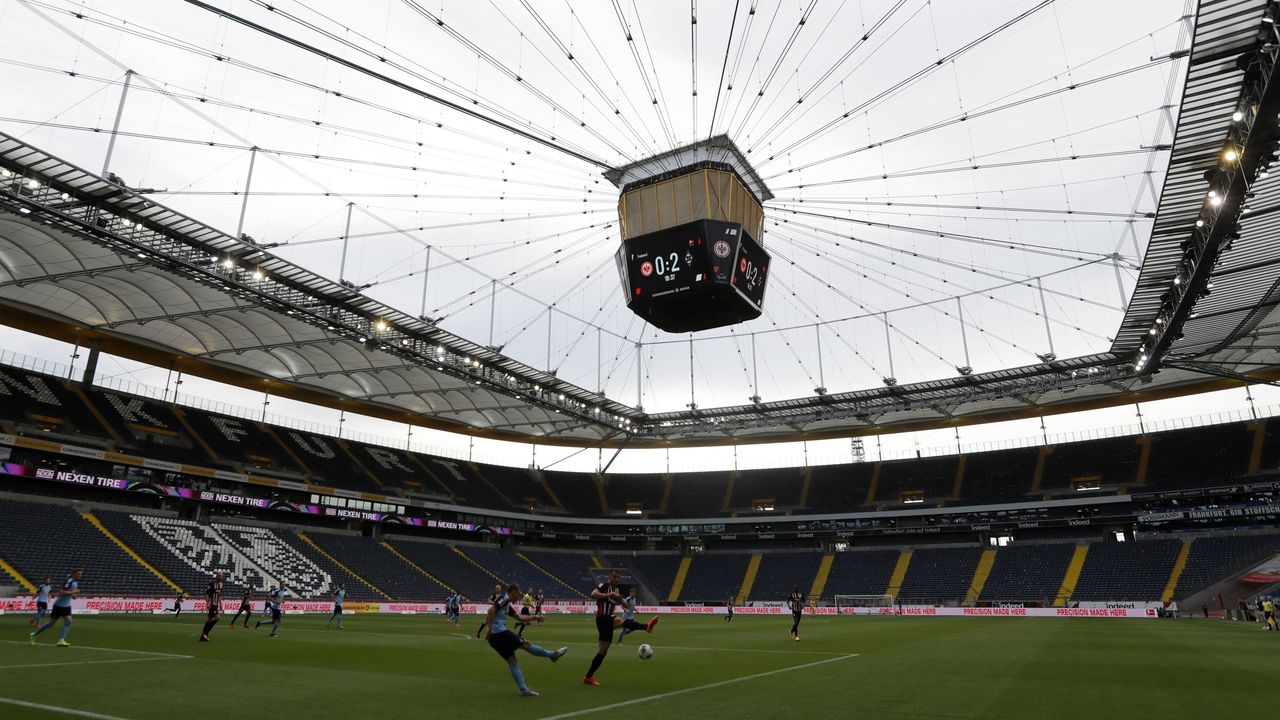 The jumbotron at Eintracht Frankfurt's Commerzbank Arena hangs over thousands of empty seats.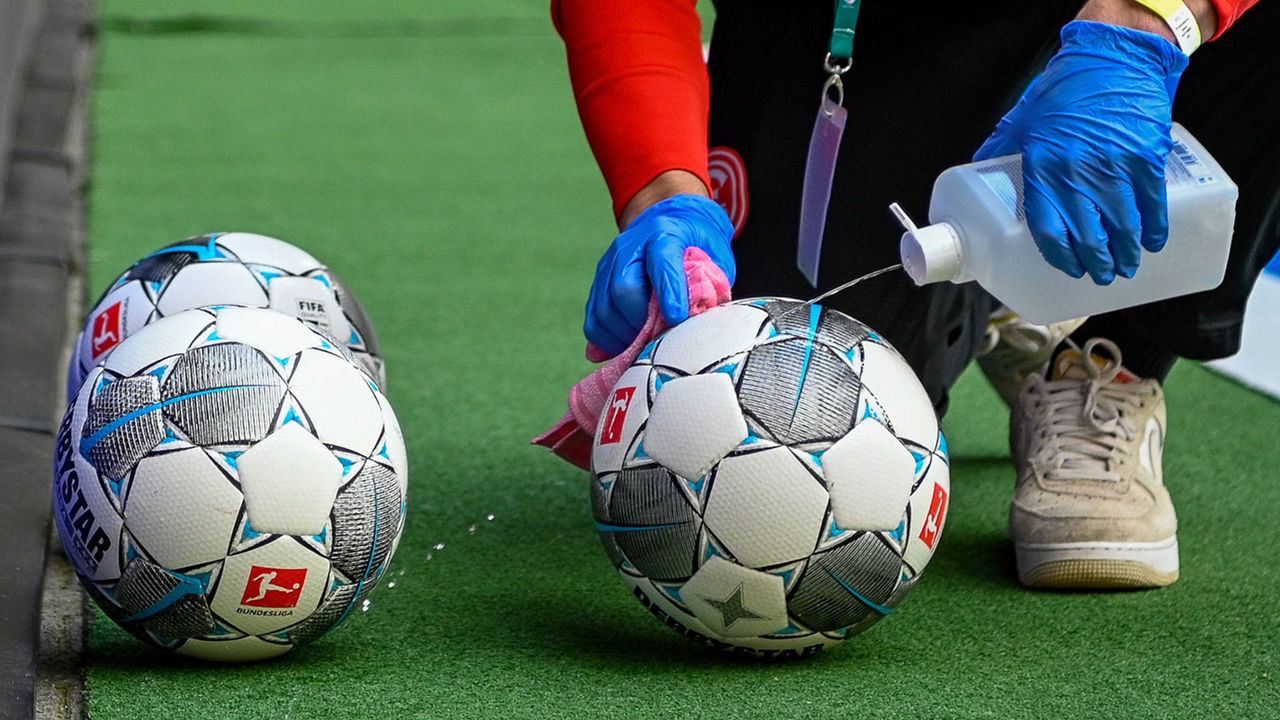 A staff member disinfects a collection of footballs during Dusseldorf's match against Paderborn.