The Champions League rumbled on this week with an entertaining slate of action. Below, we dissect the biggest talking points from Matchday 3 in Europe's premier club competition.
What happens if goals dry up for Liverpool?
Liverpool's exhilarating 3-2 win over Atletico Madrid at the Wanda Metropolitano on Tuesday was arguably the best match of the competition this season. It had a little bit of everything: an electric atmosphere, great goals, a red card, a penalty, and wild swings in momentum.
And though Jurgen Klopp should be enthused by Mohamed Salah's sizzling form and his team's continued ability to fill the net (Liverpool have now scored 18 goals in their last five matches across all competitions), it wasn't all positive for the German tactician.
After a ferocious start in which the Reds rocked Atletico during the first 15 minutes, Diego Simeone's side steadied the ship and was the better team over the remainder of the contest. Looking beyond all the noise – the excellent finishing, Antoine Griezmann's red card, and the late penalty incidents – Atleti probably should have come away with three points; Alisson was forced into some stellar saves on both sides of the halftime interval as Liverpool afforded an uncharacteristic amount of space, especially out wide, to the hosts.
Klopp, who correctly pointed out that winning "dirty" is an important attribute of successful teams, isn't blind to the issues facing his squad at the moment.
"We are not that confident, to be honest," he said after the match. "We know our struggles, we know our problems but we try to ignore them very often."
In their last eight games in all competitions, Liverpool have conceded two or more goals in four of them, looking wobbly at the back against AC Milan, Brentford, Manchester City, and now Atletico. With Salah absolutely destroying his opponents right now, Liverpool can outscore their defensive issues, but at some point, they'll have a spell when the goals don't flow quite so freely. Hopefully, Klopp will have sorted out a suddenly susceptible backline by then.
PSG still lack a clear plan
With seven points from their opening three matches, Paris Saint-Germain are well-positioned to emerge from Group A and reach the knockout stages of the competition. But, not for the first time this season, the star-studded French side lacked cohesion and coherence, relying instead on individual quality from Lionel Messi and Kylian Mbappe to claim a 3-2 comeback win over RB Leipzig on Tuesday.
Mauricio Pochettino obviously has a plan for his team, but outside of scoring early and then using their elite attackers to wreak havoc on the counter, it's been difficult to discern what, exactly, PSG want to do this season. Case in point: PSG had an open-net tap-in on the goal line – Messi's first goal of the match – and still lost the overall expected goals (xG) battle when you exclude penalties from the equation.
Give the ball to Messi and Mbappe, and get the hell out of the way is, in fairness, an approach that will work more often than not. It was enough on Tuesday, after all. Conventional wisdom suggests that plan should be even more fruitful when Neymar is fit and involved, but something is still missing.
Great attacking tridents can carry a team very, very far – we've seen it happen in the past – but more than most sports, football truly is a team game. There needs to be balance all across the pitch, or the system crumbles. Barcelona's famed "MSN" triumvirate, for example, was aided by an elite supporting cast, including a brilliant midfield.
Messi, Mbappe, and Neymar will deliver goals, but what Pochettino does with the rest of his squad will likely determine how successful PSG are this season.
Foden makes Manchester City tick
Amid doubts this season over Manchester City's ability to get results without a traditional No. 9, victory in Belgium was proof that the Premier League club is doing just fine without a center forward in the fold.
In what was another example of Pep Guardiola's tactical prowess, Manchester City produced one of their best attacking performances of the season in Tuesday night's lopsided away win over Club Brugge.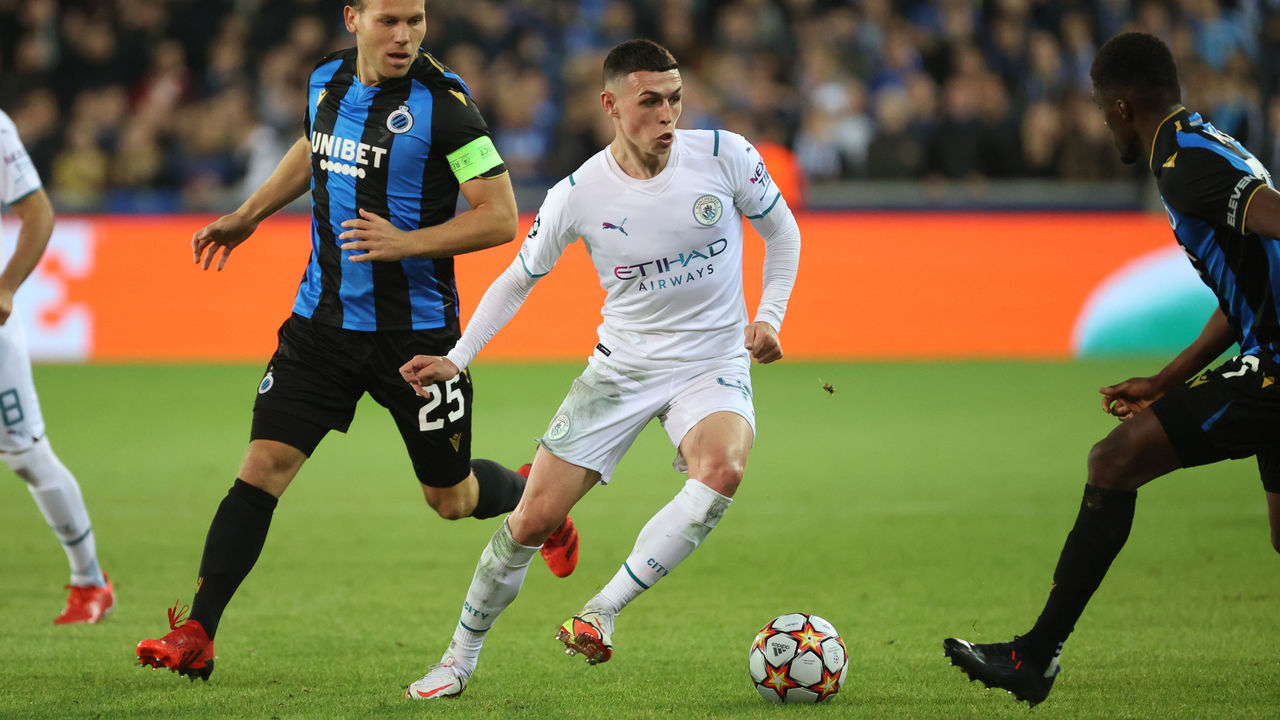 With Phil Foden deployed as a false nine, City dominated en route to a 5-1 victory. The versatile 21-year-old was on another level, as his vision, passing, and movement off the ball caused problems for defenders all night long. This is a quality Brugge side that beat RB Leipzig and held PSG to a draw in its previous Group A matches, so such a thorough hammering is nothing to scoff at.
Foden's confident display was one that City fans have come to expect from the exciting English international – and one that would be nearly impossible for just about any "traditional" striker in the world to replicate. With Ferran Torres out injured and Gabriel Jesus' continued struggles with consistency in front of goal, Foden could be the target man of the future for Guardiola.
Toothless Milan on brink of humbling exit
AC Milan's return to the Champions League has been nothing short of a disaster. Despite their impressive start in Serie A, the Rossoneri have struggled to get their Champions League campaign off the ground and now face the threat of an embarrassing exit after another frustrating night.
Stefano Pioli's men arrived in Portugal with their best opportunity yet to secure their first Champions League point since 2014. Instead, a controversial goal from Luis Diaz lifted FC Porto to victory over the seven-time European champions, who were also the victims of very dubious officiating decisions that factored into their loss to Atletico Madrid on Matchday 2.
Regardless of their poor luck with the officials, Milan now have a mountain to climb just to avoid finishing last in Group B after losing their opening three matches; they sit four points back of Porto and Atletico, and nine behind leaders Liverpool.
The assignment was always going to be difficult given the strength of the quartet. But toothless displays such as the one on Tuesday night – when Milan managed only one shot on target – are likely to result in a humiliating departure from the tournament that fans were so desperate to see the club compete in again.
Just how far can Ajax go this season?
After years of consistently developing prodigious talents and selling them at huge profits, Ajax have often been relegated to underdog status during their recent Champions League endeavors. Based on some of their upsets, it's a role the young Ajax teams of late have cherished.
But Tuesday felt like a turning point.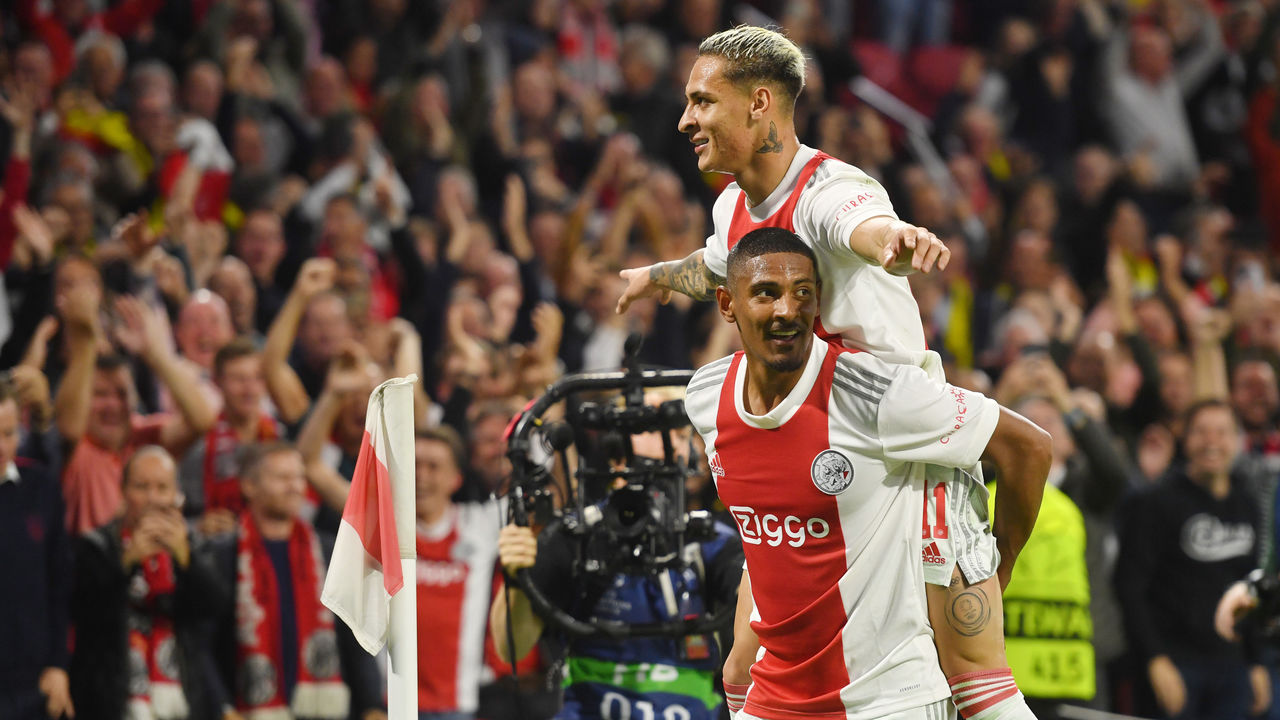 Ajax thwacked Borussia Dortmund, claiming a resounding 4-0 win befitting of a juggernaut, not an underdog. That's exactly what the Dutch side has looked like this season; between the Eredivisie and Champions League, Ajax have racked up 43 goals in 12 games, conceding only three times.
Erik ten Hag's team is supremely skilled in virtually every area on the pitch, and the imposing Sebastien Haller offers a change of pace up front that is, somewhat surprisingly, jiving perfectly with his more technical teammates.
FiveThirtyEight's Soccer Power Index (SPI) has the usual suspects rated as the best teams in this season's Champions League: Manchester City, Bayern Munich, and Liverpool occupy the top three spots at the moment. However, Ajax are fourth.
Until we see evidence to the contrary, the storied club should be viewed as a legitimate candidate to make serious noise in the tournament.
Barca's unspectacular win papers over cracks
It took them until Matchday 3, but Barcelona got their Champions League campaign up and running with a 1-0 win over Dynamo Kyiv on Wednesday.
But the path to victory was rougher than it should have been against a team Barcelona would have historically been heavy favorites to beat. Less than a year after winning 4-0 on a trip to Ukraine, Barca had to grind their way to victory at the Camp Nou.
On an evening when the hosts struggled to generate scoring opportunities, it took the heroics of a defender to decide the match. Gerard Pique scored the winner and became the first player to register a Champions League goal for the club since Lionel Messi's departure.
Despite getting the three points, it was a brutal performance that won't fill fans with confidence ahead of the season's first edition of El Clasico this weekend. If Koeman can't inspire his men ahead of the showdown with Real Madrid, it could spell the end to the Dutchman's time in charge.
Ronaldo rescues Solskjaer … again
Of course.
For the second consecutive Champions League match, Cristiano Ronaldo saved the blushes of Manchester United and manager Ole Gunnar Solskjaer, delivering a late header to cap a stirring 3-2 comeback win over Atalanta.
Villarreal know the feeling, too.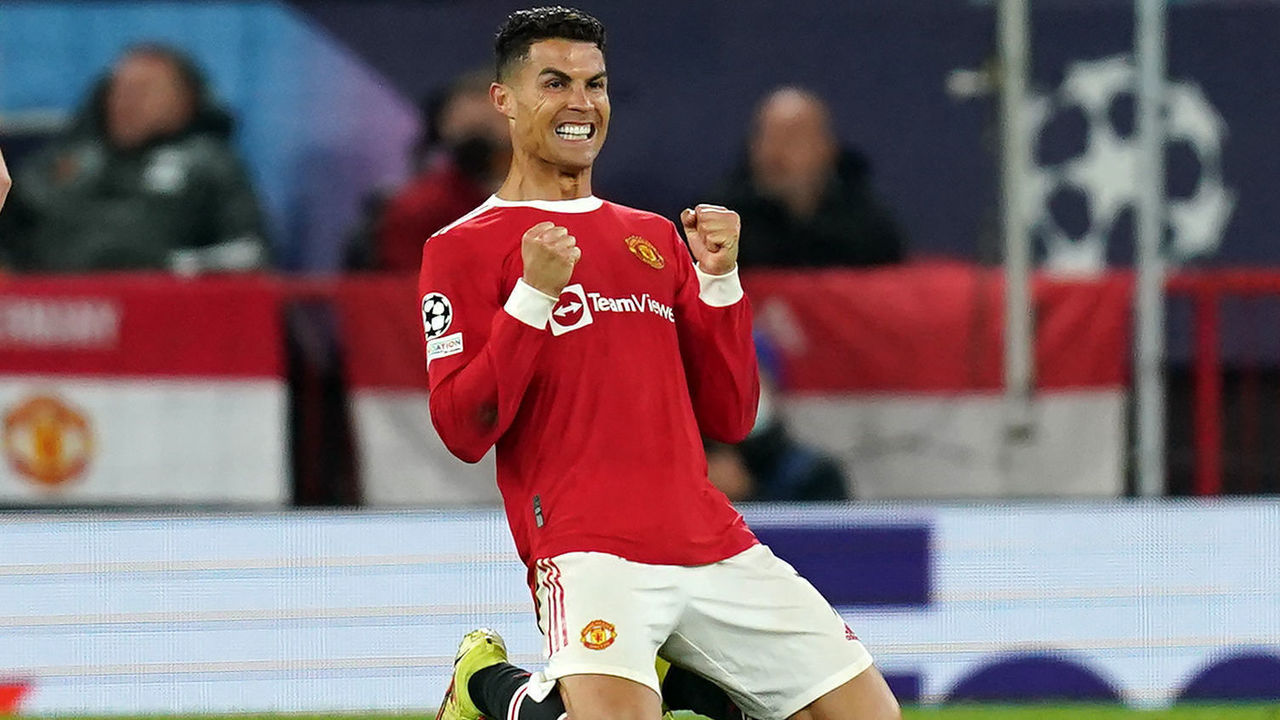 Solskjaer, who has come under increasing pressure amid the club's poor run of form, was surely the most relieved person inside Old Trafford as he watched Ronaldo's header hit the back of the net in the 81st minute. Though United created some chances in the first half, they again looked disorganized in defense and cumbersome overall, and the team, down 2-0 at halftime, was jeered off the pitch. The home crowd was growing restless.
Such a thrilling comeback will surely placate some – being able to turn that game around was no small feat, and praise is warranted – but getting into that situation in the first place should keep the alarm bells ringing. All is not solved, and the same pressing questions remain.
Does Solskjaer have the tactical nous to fix what's ailing the team? Or, as has long been suggested by his detractors, is he more of a cheerleader who needs to make way for a more celebrated tactician who can get the best out of a very talented squad?
Welcome to the De Sciglio renaissance?
Mattia De Sciglio was an afterthought for many Juventus supporters following his return from a loan spell with Lyon, but the versatile Italian has shown in recent matches why Massimiliano Allegri continues to have faith in him.
The 29-year-old, never the most buccaneering full-back, has directly contributed to Juventus' last two goals, whipping in delicious crosses against Roma this past weekend and Zenit St. Petersburg on Wednesday. Juve claimed 1-0 victories in both contests.
De Sciglio is often afforded plenty of space by the opposition, who have clearly identified him as the Bianconeri's least threatening outlet, regardless of which flank he takes up. It's not an unwarranted approach, to be fair, but if he continues to make worthwhile attacking contributions, opposing teams will eventually need to account for a player who some didn't expect to see wearing a black and white shirt at all this season.
Time for Tuchel to get creative
Chelsea cruised to a 4-0 win over Malmo on Wednesday, but any delight was tempered after watching strikers Romelu Lukaku and Timo Werner both leave the contest in the first half with worrying injuries.
Thomas Tuchel said after the victory that the Belgian star twisted his ankle, adding that the German speedster sustained a hamstring issue. He suspects the duo will miss "some games," according to James Olley of ESPN. The extent of their ailments will be learned later this week.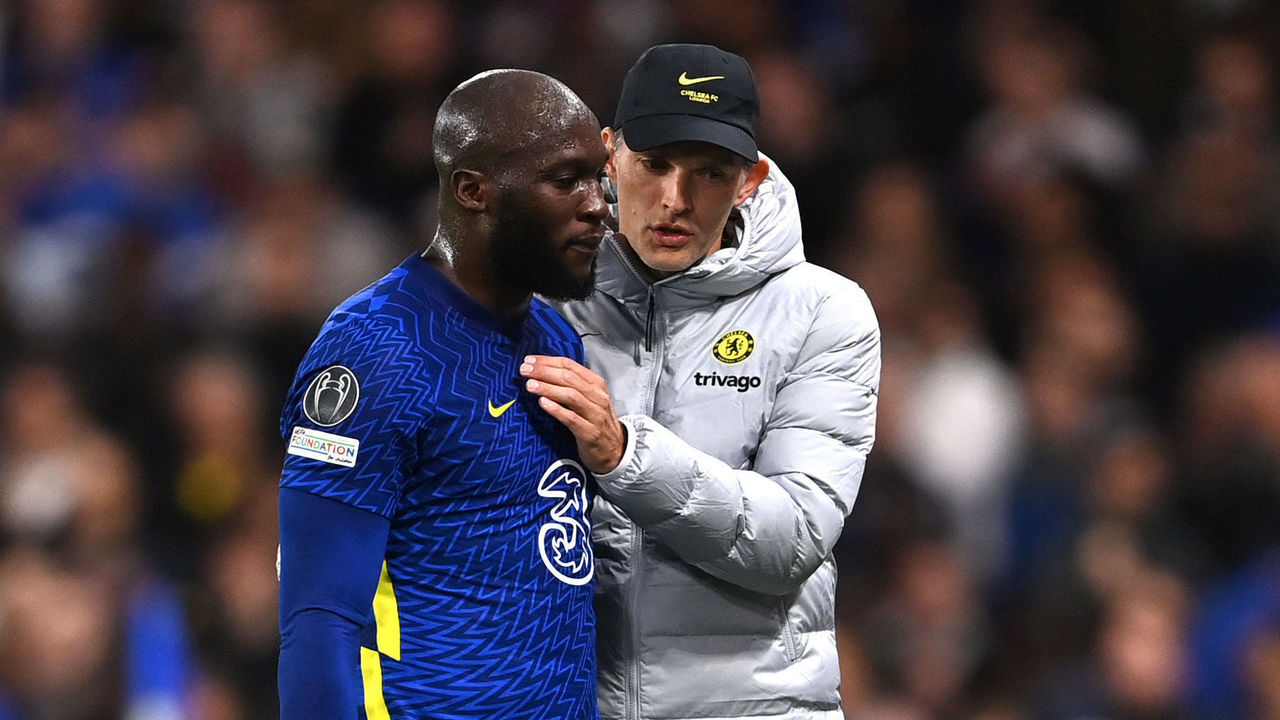 Barring a rapid recovery, Tuchel will need to get crafty with his lineup selections in the coming weeks. Kai Havertz, who found the net in Wednesday's rout, figures to see some time as a false nine.
There's never a good time for injuries, but the Blues will take solace in the fact that Lukaku and Werner's setbacks come during the most favorable portion – at least on paper – of Chelsea's schedule.
Adeyemi ready for big move
Karim Adeyemi will very likely be the subject of a bidding war in January.
The Red Bull Salzburg forward, 19, brought his tally to three goals in as many matches in this season's Champions League, scoring an early marker in his side's 3-1 triumph against Wolfsburg. The Austrian club is now sitting pretty atop Group G and will fancy its chances of reaching the knockout stage.
The German international's explosiveness has been central to Salzburg's success. In addition to his scoring prowess, the teenager has won four penalties in three games. Defenders can't handle him.
Manager Matthias Jaissle should probably enjoy the next couple months while he's able to call upon Adeyemi; a handful of Europe's top clubs are apparently eyeing an opulent transfer for the youngster, who looks destined to be the next big star to come through the vaunted Red Bull pipeline.