Lionel Messi may have played his last game for Paris Saint-Germain.
Less than 21 months after his surprise switch to the French capital, Messi has reportedly decided to let his contract expire in June before moving elsewhere. It appears the reigning Ligue 1 champions suspending him for two weeks without pay after he took an unauthorized trip to Saudi Arabia partly triggered the Argentine's decision.
So, let the transfer saga begin. Here, theScore picks five potential landing spots for Messi this summer.
Saudi Pro League
Messi's controversial jaunt to Saudi Arabia inevitably led to rumors that he was discussing a lucrative transfer to the Middle East.
His longtime rival, Cristiano Ronaldo, has become the world's highest-paid athlete since moving to the Saudi Pro League at the turn of the year, beating Messi to the top spot by $6 million. Riyadh-based club Al Hilal, rivals of Ronaldo's Al Nassr, are apparently willing to tempt Messi with a salary package worth over €400 million per year.
The superstar strengthened his ties to Saudi Arabia in May 2022 when he was named a tourism ambassador. The country is also desperate to raise its profile while it tries to earn hosting rights for the 2030 World Cup.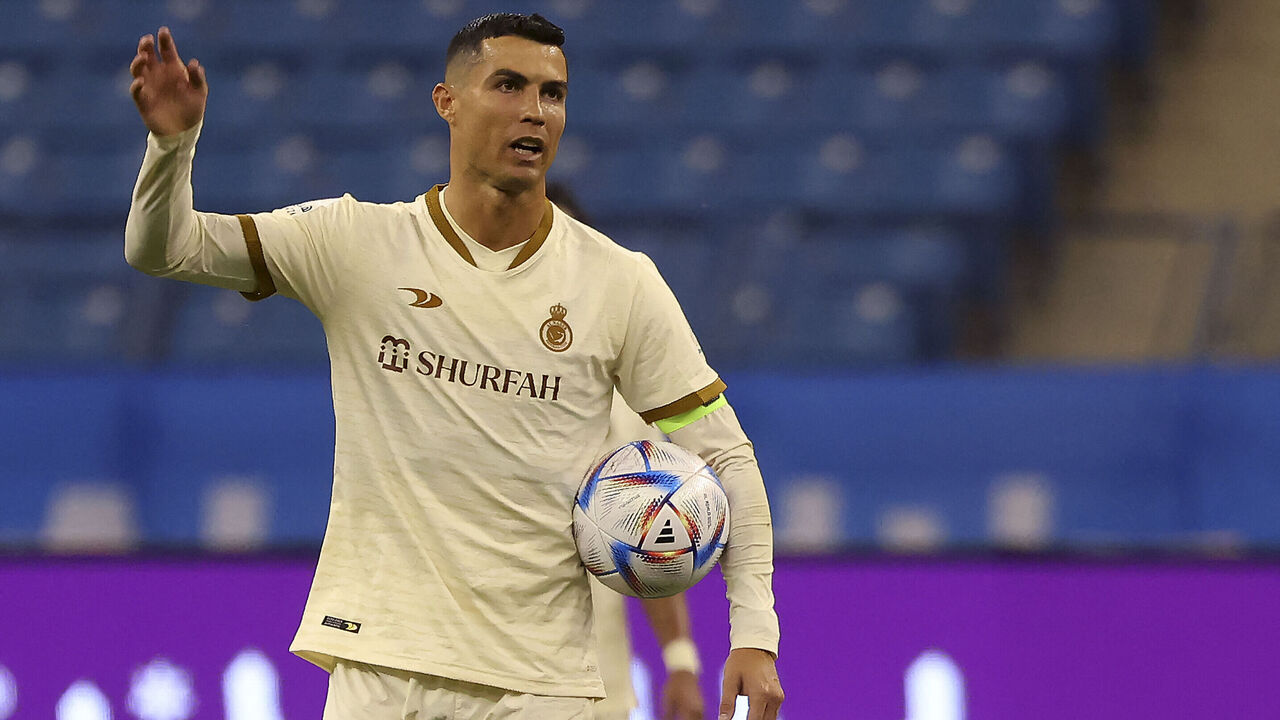 Ronaldo's transfer to the Middle East proves that a hefty pay packet can remedy a league's relatively low quality, but the Portuguese attacker's experiences since leaving Europe do sound a warning. The 38-year-old has occasionally appeared frustrated with the standard in Saudi Arabia – both on the playing and officiating sides – and is less visible while trying to help his team rise from second place in the Pro League table. Rather than adding another enthralling chapter to his magnificent career, the conclusion of Ronaldo's playing days may be little more than an unimpressive and unfortunate footnote.
Is that really the way Messi, who turns 36 in June, wants to enjoy his swan song?
Barcelona
Messi has a difficult relationship with Barcelona. He reluctantly stayed at Camp Nou in 2020 when Barca seemingly refused his request to leave the club. Less than 12 months later, Messi tearfully announced his departure from the Blaugrana because La Liga's financial rules meant they couldn't afford to keep him. He said he wanted to stay at Barcelona "more than anything" before his move to PSG was confirmed a few days later.
Despite the club and player's undeniable love affair, Messi's father and representative, Jorge Messi, has cast doubts over his son returning to Barcelona as recently as February, saying that "the conditions aren't right."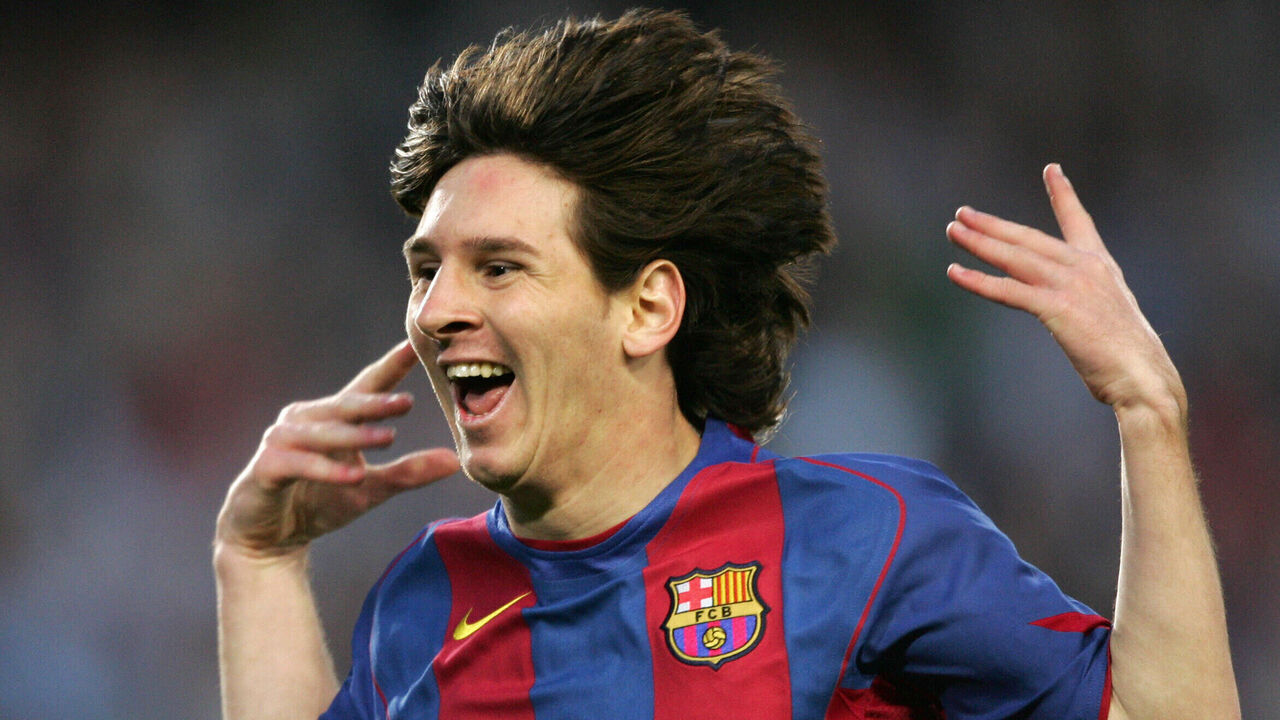 But since Messi left Barcelona, the club, with the assistance of various loans, has performed some scarcely believable financial gymnastics to remain competitive while keeping its expenditure at a more reasonable level. Barca are on the verge of finishing top of La Liga after offloading a number of expensive (and largely ill-advised) signings from recent years, including Antoine Griezmann and Philippe Coutinho. They also called it quits on some players who were with the team for a relatively short period, like Pierre-Emerick Aubameyang and Memphis Depay.
Still, it's unlikely the club has resolved enough of its 2021 debt of €1.173 billion to approach Messi right now. The fleet-footed forward was apparently willing to accept a 50% pay cut before effectively getting nudged in PSG's direction. But even with that financial relief, it would be difficult to imagine Barcelona brokering a Messi deal without others – like Raphinha and even Ansu Fati – getting moved before his triumphant return.
Premier League
The Premier League is the wealthiest domestic competition under UEFA's umbrella. English top-flight clubs splurged £2.8 billion on transfers this season and represented 79% of the total spending across Europe's major leagues during January's business.
Money isn't an issue for many Premier League clubs.
Manchester City appear to be the most natural fit for Messi. The manager who helped propel him to superstardom, Pep Guardiola, is in his seventh season at the Etihad Stadium, where he's formed a domestic juggernaut that's potentially three matches away from its first Champions League crown. Some of the club's biggest names include fearsome striker Erling Haaland and playmaker Kevin De Bruyne.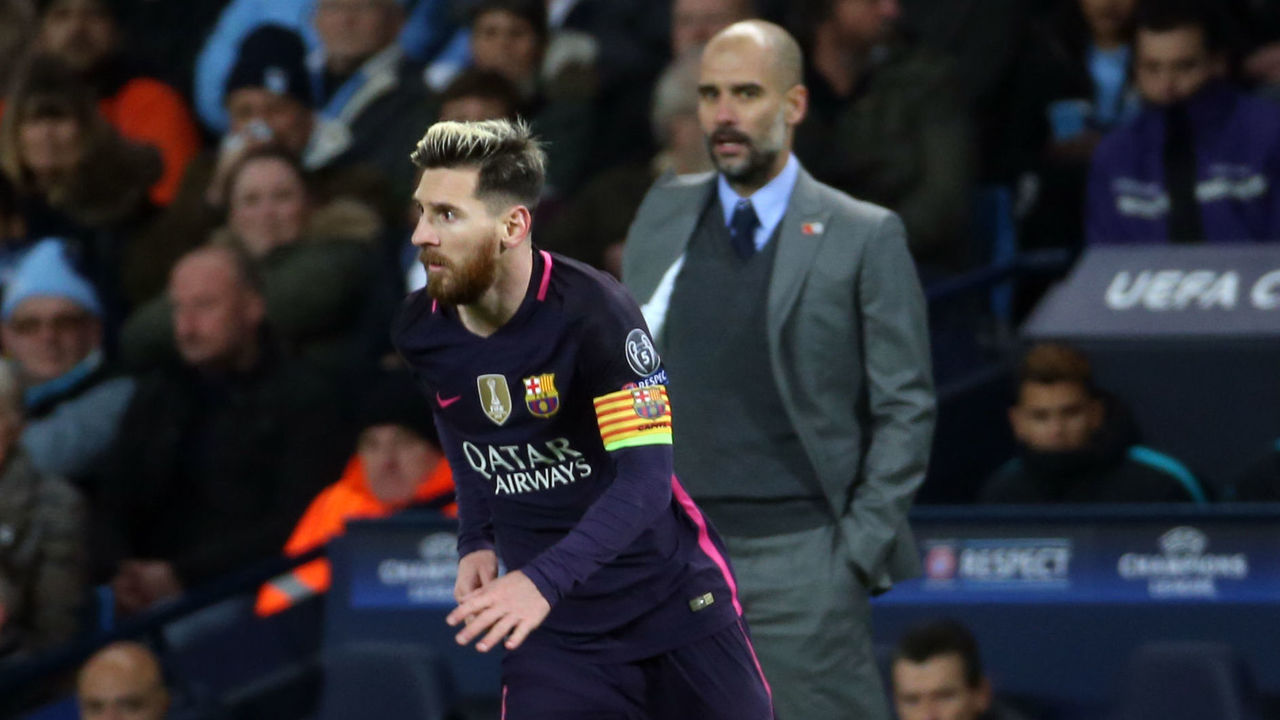 City appeared closest to signing Messi in the summer of 2020. The Premier League giants reportedly offered an intriguing package that included three years with City before having the option of representing Major League Soccer's New York City FC, who are part of the same ownership group, after that spell. However, Messi stayed with Barcelona for one more season while then-president Josep Maria Bartomeu insisted interested clubs must pay his prohibitive €700-million release clause to sign him.
Chelsea and Manchester United are among other heavy hitters who could try to tempt Messi to England. Newcastle United are also an emerging option. The Magpies, now bankrolled by Saudi Arabia's Public Investment Fund, are expected to spend big during the summer transfer window. Messi's marketability and on-field experiences should appeal to Newcastle while they prepare to return to the Champions League group stage after a 21-year absence.
Major League Soccer
MLS has almost moved on from shopping in Europe for household names in the twilight of their careers, preferring to bring aboard young talent that can develop and bring potential profits into the league. However, any of its clubs would dream of reaching an agreement to sign Messi.
"If it could happen, it would be terrific for MLS, it would be terrific for Messi and his family," MLS commissioner Don Garber said in March. "Like everything with us, we try to run every opportunity down."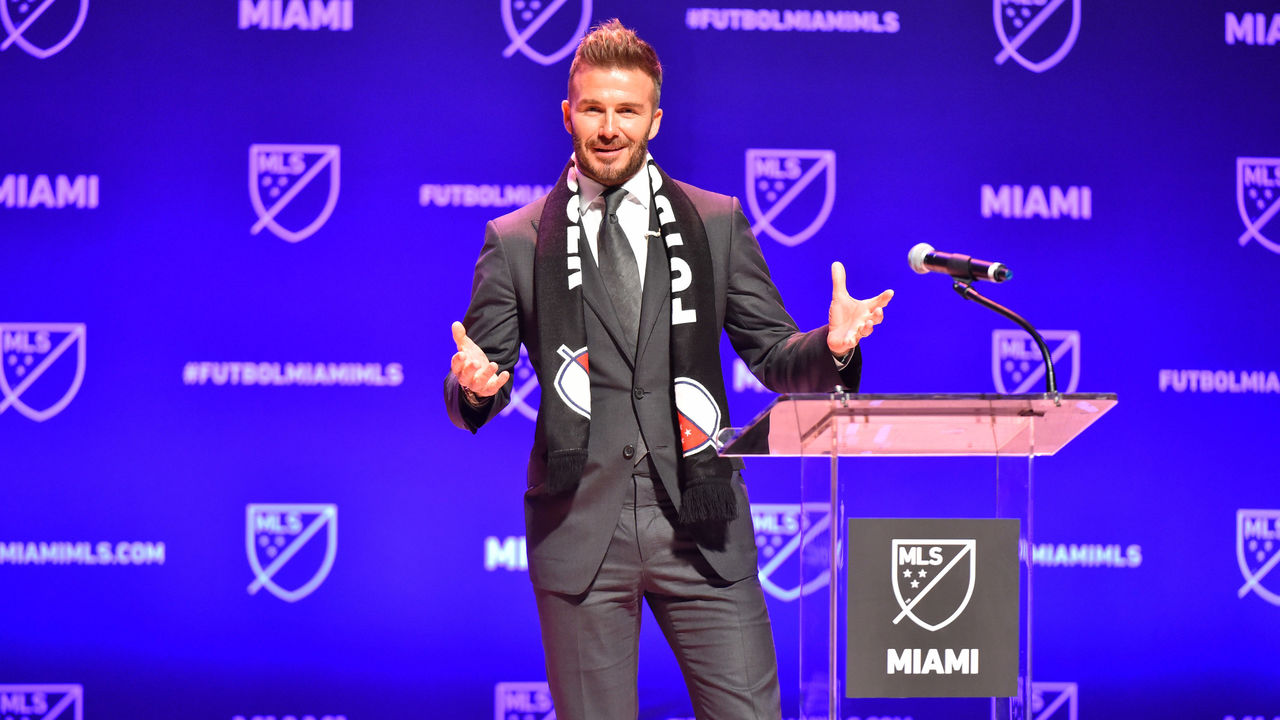 New York City FC were previously linked with approaches, but Inter Miami have dominated the Messi conversation since their inaugural season in 2020. A report in October indicated that officials at David Beckham's MLS franchise expected Messi to sign terms ahead of the 2023 season after being in talks with the Barcelona icon and his father for "a couple of years." That deadline passed, but expect Inter Miami to join the race to sign Messi this summer, using the area's strong Latin American flavor and the fact that the player already owns property in Miami as major selling points.
Newell's Old Boys
This, undoubtedly, is the romantic choice – the club Messi supports and represented as a youth-team player before being brought to Barcelona at age 13.
"I've said many times that my dream is to play at Newell's, but I don't know what will happen, and a part of that doubt is due to the way the country is at the moment," Messi told TyC Sports, with translation from Marca, in 2017.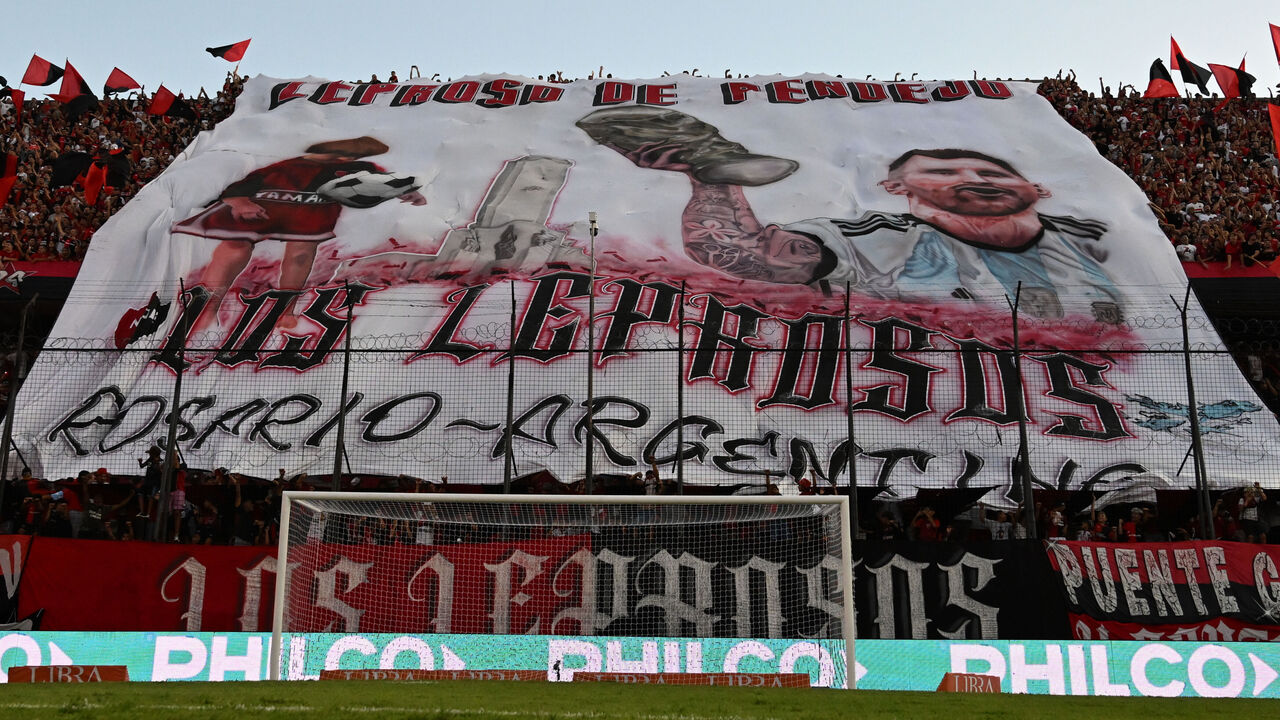 Sadly, Argentina hasn't improved much over the ensuing years. The country's annual inflation rate soared to 104.3% in March, according to Reuters' Horacio Soria and Juan Carlos Bustamante, creating a cost-of-living crisis that has left almost 40% of the population in poverty and increased public anger ahead of October's elections. The financial emergency worsened when one of the worst droughts in Argentina's history killed off crops, resulting in billions of lost export revenue and increases in domestic prices.
"I have a family, and my children come first, and then me. I want them to grow up in a calm place, being able to enjoy life with security," Messi added in that interview from six years ago.
Still, fans of the Rosario-based club have some hope of seeing Messi play for Newell's this summer. Newell's legend Maxi Rodriguez, who played for Argentina 56 times between 2003-14, said last week that Messi is invited to play in his retirement match at the Estadio Marcelo Bielsa on June 24.