The Euro 2020 quarterfinal stage is in the books. Below, we examine the biggest takeaways from another enthralling round of matches, and look ahead to the semifinals on tap next week.
Good day for the goalkeepers' union
Yann Sommer. Unai Simon. Gianluigi Donnarumma. Take your pick. All three goalkeepers delivered outstanding performances for their respective teams in the quarterfinals under very different circumstances: Sommer made nine saves against Spain, standing tall despite being bombarded; Simon turned aside two penalties, recovering from his shocking error in the previous round against Croatia; and Donnarumma produced a dazzling stop on Kevin De Bruyne, thrusting out a right hand to make a full-stretch save that he dubbed the most important of his career after Italy's victory over Belgium.
Goalkeeping errors – always more glaring than mistakes in other areas of the pitch – have gotten a lot of attention at Euro 2020, but this was an opportunity to celebrate the oft-scrutinized position.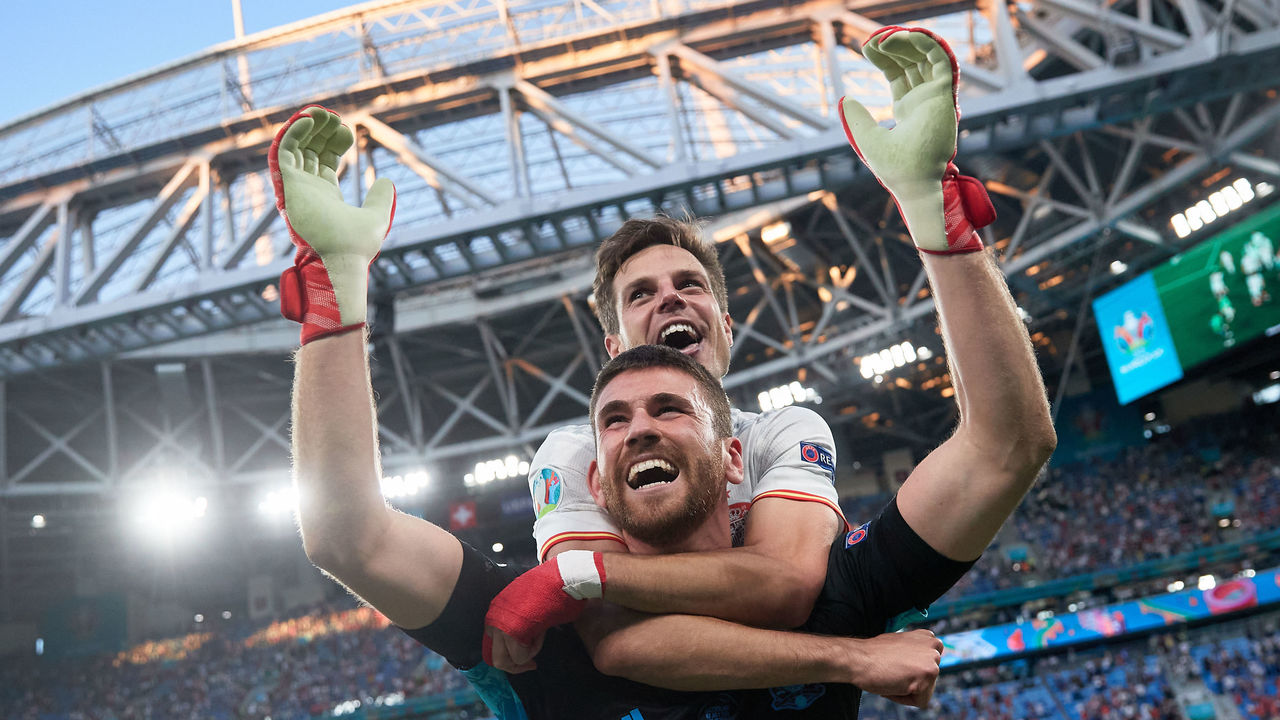 "(Simon) had already demonstrated in the last game what he's made of, but I am so delighted for him," Spain manager Luis Enrique said of his shot-stopper, who was named Man of the Match against Switzerland. "And I imagine his family and friends enjoyed him being the hero of the game."
The four remaining keepers – Simon, Donnarumma, Jordan Pickford, and Kasper Schmeichel – now get another chance to be protagonists.
Switzerland leaves with pride
Switzerland may never get a better chance to reach the semifinals of a major international tournament, but the disappointment of a shootout loss to Spain shouldn't take away from the fact that the Swiss earned plenty of respect at Euro 2020 and changed the perception of the team. After being an unassertive outfit for so long – decent enough, but never invoking any real inspiration – Switzerland was genuinely exciting at these Euros. The club's stunning fightback against France, in particular, will be remembered for years to come.
Unless you were Spanish, it was hard not to root for Switzerland as extra time, and then penalties, rolled around on Friday.
Yes, Xherdan Shaqiri's second-half equalizer was the team's last shot on target before the penalty shootout, but that's not entirely surprising considering the Swiss played with 10 men after Remo Freuler was harshly sent off in the 77th minute. You often earn more praise playing shorthanded than you ever could at full strength, but this wasn't just some patronizing pat on the head from those watching an underdog cling on. Without their captain through suspension, having lost their most explosive attacking threat early due to injury, and aggrieved by the sending off, the Swiss dug in and made Spain work. The penalties were shocking, in fairness, but all things considered, just getting to that point was an accomplishment that should make supporters proud.
Questions remain about Spain
Despite having an abundance of talent, excellent underlying numbers, and smooth structured passing, Spain continues to give off the impression that something isn't quite right at Euro 2020. There's a brittleness to this side that keeps rearing its head – the eventual 5-3 victory masked the late implosion against Croatia and boneheaded defensive blunders like the one that gifted Switzerland their goal on Friday are never that far away. What gives?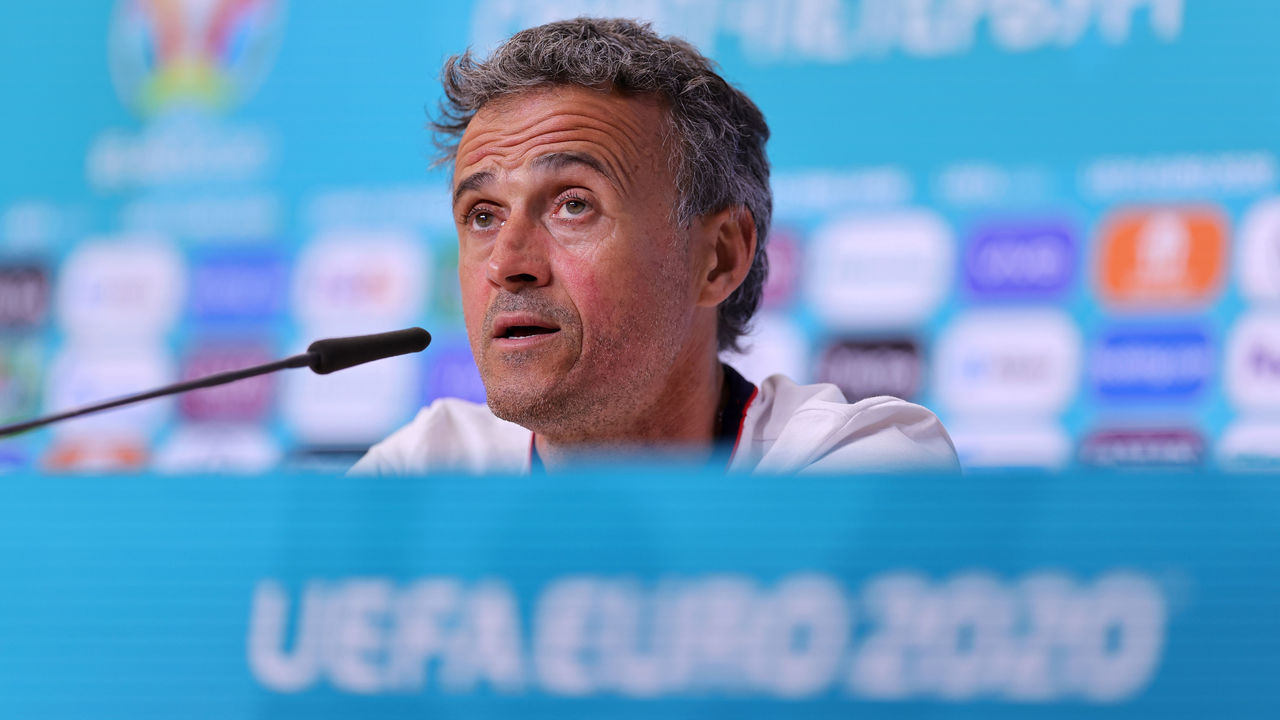 It's not unusual for eventual tournament-winning teams to have hiccups along the way. Spain knows that better than most, actually. La Roja have been able to overcome those aforementioned issues thus far, but against Italy – which has been the most adventurous attacking unit in the competition – Luis Enrique's men will need to be as close to flawless as possible.
The flip side of all this, of course, is that the Spaniards have still made it this far. Tournament football is fickle, and everything could still click into place. The strikers may get hot, the defenders could wipe out their mistakes, and Spain absolutely could end up hoisting the trophy for a record fourth time.
Is Belgium's window closed?
Belgium's latest exit from a major tournament is being framed as another missed opportunity, and yet another disappointment, for the nation's golden generation of talent. In reality, though, the Red Devils' defeat to Italy serves as an important reminder of how the stars need to align for any team to win an international title, regardless of how much talent you have. One way or another, something always seems to be ever so slightly off for Belgium. At the 2014 World Cup, the Belgians fell in the quarterfinals despite conceding just two shots on target against Argentina. Marc Wilmots – a wholly incapable manager – weakened the club in 2016, and Belgium lost to eventual champion France in 2018.
However, this time around, Romelu Lukaku was at his absolute peak, Eden Hazard was woefully out of rhythm, and De Bruyne battled injuries at both the beginning and end of the tournament. Perhaps a unit of such quality should be able to dig deep and overcome its issues at least once – the mark of a champion and whatnot – but it only takes one thing going sideways in knockout football to end your run. Belgium is the perfect example. Maybe everything will come together next year when this suddenly aging group gets its last chance at glory in the 2022 World Cup.
Can Italy overcome Spinazzola's absence?
The cruel late injury to star Leonardo Spinazzola somewhat soured Italy's breathless win over Belgium, with the left-back – after being an irrepressible force all tournament long – tearing his Achilles while sprinting down the wing and trying, again, to push the Azzurri forward.
The impairment was a brutal blow for the 28-year-old, a late bloomer who was finally given the consistent opportunity to thrive at club level with Roma after dealing with a variety of injuries in his career. Spinazzola's translated that into a dominant performance at the Euros. With the Italian defender expected to be sidelined for several months, his long-term health is the most pressing concern.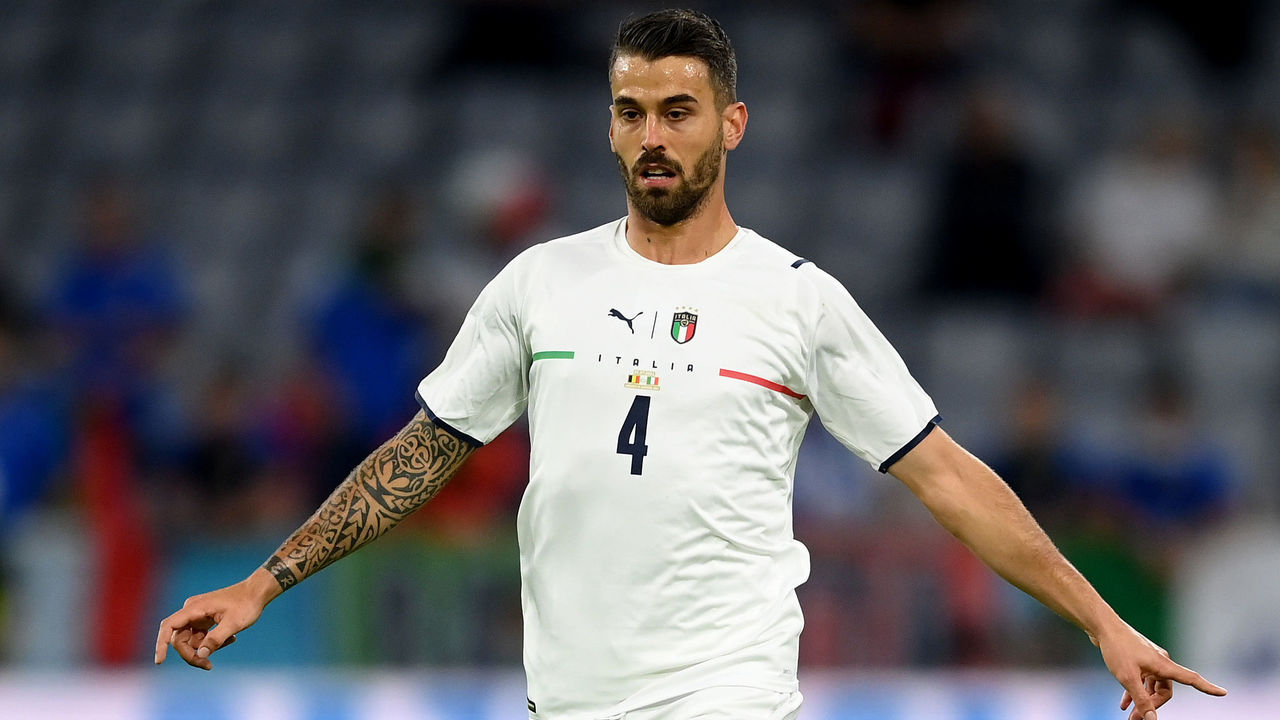 It also creates a significant issue for Italy boss Roberto Mancini, of course. Spinazzola's tireless drive, his ability to beat defenders, and his collaboration with Lorenzo Insigne and Marco Verratti are all foundational elements of the Azzurri attack. Pushing Spinazzola high up the pitch and pinning the opposing full-back creates space for Insigne, and when Verratti slides over to the left side of midfield, the three can exchange passes, interchange positions, and make their way into the penalty area at will.
Spinazzola's two-footedness is crucial, too, and his likely replacement Emerson Palmieri doesn't offer that same versatility or explosiveness. Mancini will need to figure out a way to keep Italy's attack purring despite the enforced absence.
Anything's possible for Denmark
After the round of 16, we noted that Denmark is more than just a feel-good team riding an emotional wave. That's undoubtedly a factor – after what happened with Christian Eriksen, how could it not be?
But it's not the only thing driving the Danes forward.
Saturday's 2-1 win over a stubborn Czech Republic side was the latest example proving Denmark has every chance of matching its stunning triumph at Euro '92. Joakim Maehle was once again a standout performer, delivering a gorgeous outside-of-the-foot assist that would make Ricardo Quaresma, the king of the Trivela, blush. The two-footed Atalanta full-back has forged an excellent understanding with fellow Serie A peer Mikkel Damsgaard, often figuring out ways to create overloads out wide before finding space to deliver balls into the area or cutting inside to attempt a shot himself.
Those combinations on the pitch, combined with the bonds built off it, are powering an unlikely Danish run.
"It was just unbelievable to see this team, how the reaction was, how much compassion and love they gave each other, but also the Danish population," coach Kasper Hjulmand said after the quarterfinal victory. "We are just happy and proud we can maybe just remind ourselves why we love football and what football can do in the world."
Now two wins away from the title, anything is possible for Denmark.
Southgate strikes perfect balance
Gareth Southgate can do no wrong right now.
Defensive setup to stifle Germany and break an enduring curse? Bingo. Bring Jadon Sancho into the starting lineup, revert to a back-four, and crush Ukraine with a (slightly) more adventurous setup? You bet. And now, with the semifinals and a potential final being played in front of an exuberant, partisan crowd at Wembley, England – yes, England – has every chance of being crowned European champion for the first time in history.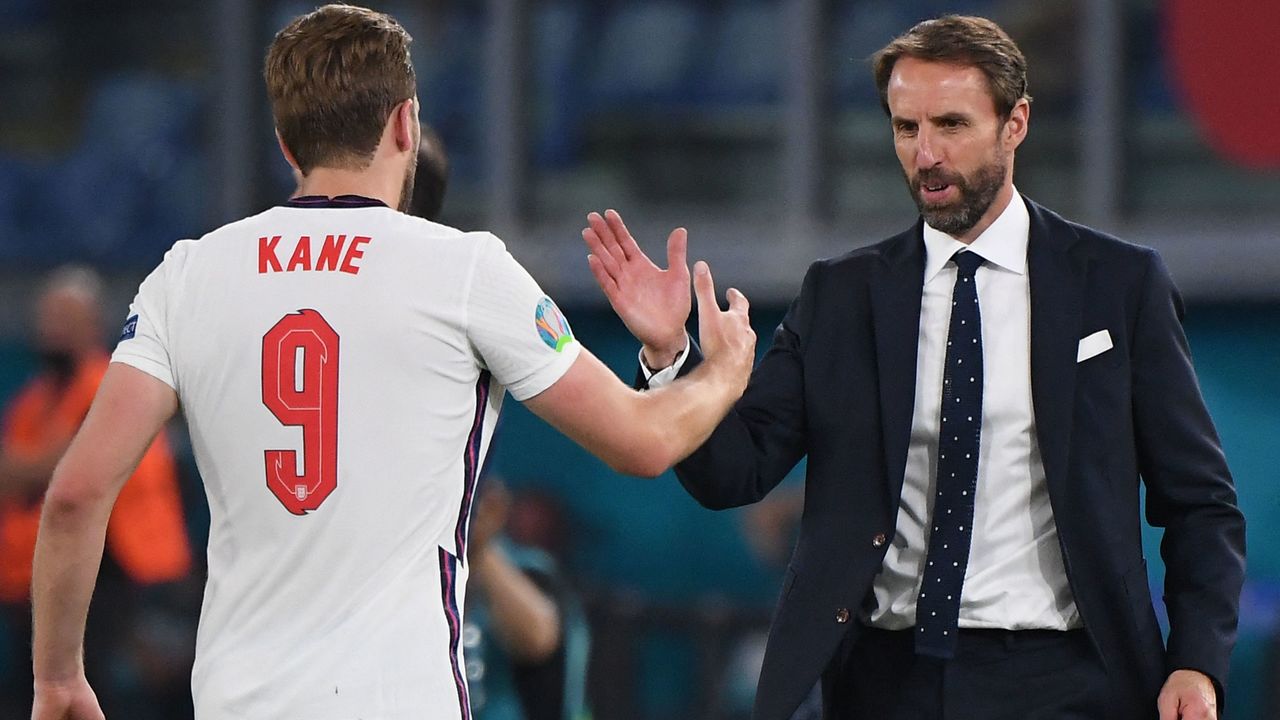 Southgate's primary tactic of using a low defensive block to remain stout and then relying on the squad's collection of forwards – whichever ones he picks to support Harry Kane – to use their inventiveness on the break has worked almost perfectly so far. England hasn't conceded a goal in the tournament, making them the only club with an unblemished mark, and there's a clear pathway where those same tactics could derail Denmark and then either Italy or Spain.
The Danes want to push the envelope with their wing-backs but could leave space behind, while Italy and Spain are susceptible to counters with their possession-based styles. The Three Lions' proficiency from set pieces can't be ignored, either.
Any way you slice it, Southgate and England should feel confident.