No rest for the weary. Even though it feels like the prolonged 2019-20 season just ended a couple of days ago, the new Premier League campaign gets up and running this weekend. Below, we examine the most pressing question for every club heading into the 2020-21 term.
Arsenal
Can Arsenal create chances consistently?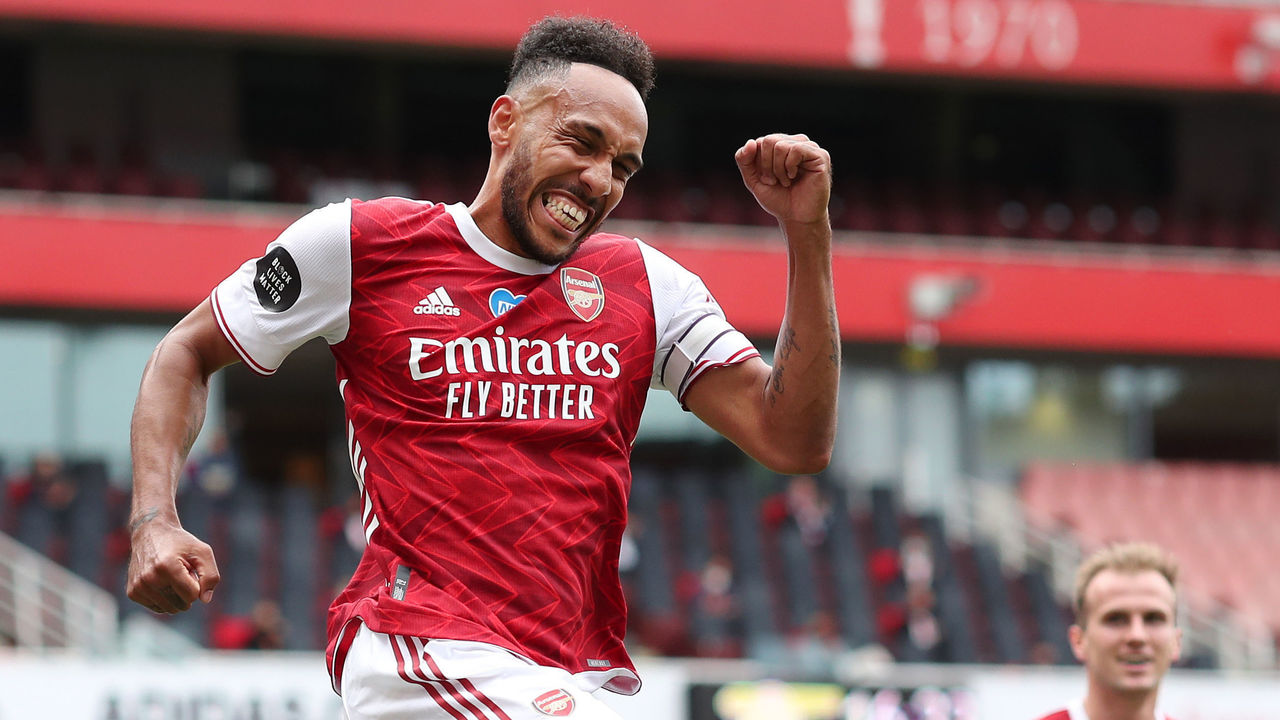 Arsenal looked better under Mikel Arteta, but they still struggled to consistently craft chances last season, finishing 15th in total shots with fewer efforts than relegated duo Watford and Norwich City. Not great. Pierre-Emerick Aubameyang had to bail his team out numerous times, and while the Gabonese star is capable of repeating that feat, putting him in better positions to succeed is paramount if Arsenal hope to make a true top-four push. Retaining Dani Ceballos helps, but Mesut Ozil may also still have a role to play.
Aston Villa
Will Grealish get any support this season?
No player was fouled more times last season than Jack Grealish, tasked with progressing the ball and fashioning chances for teammates as the lone creative spark for Aston Villa. Everything revolved around the newly minted England debutant. The durable 25-year-old can handle the load, but someone needs to step up and offer some support, or teams will once again focus exclusively on the crafty dribbler. Ollie Watkins, your time is now.
Brighton & Hove Albion
Where are the goals going to come from?
Neal Maupay was the only Brighton player to hit double figures in the scoring column, delivering 10 goals last year. Not a huge surprise, considering the Seagulls only mustered 39 tallies as a club. Some of that may come from learning a new system under Graham Potter, in fairness. But if Maupay stagnates or takes a step back, who's going to fill that void? Potter is hoping summer addition Adam Lallana can drum up some creativity to help make the forwards' lives easier.
Burnley
Will Dyche stick around all season?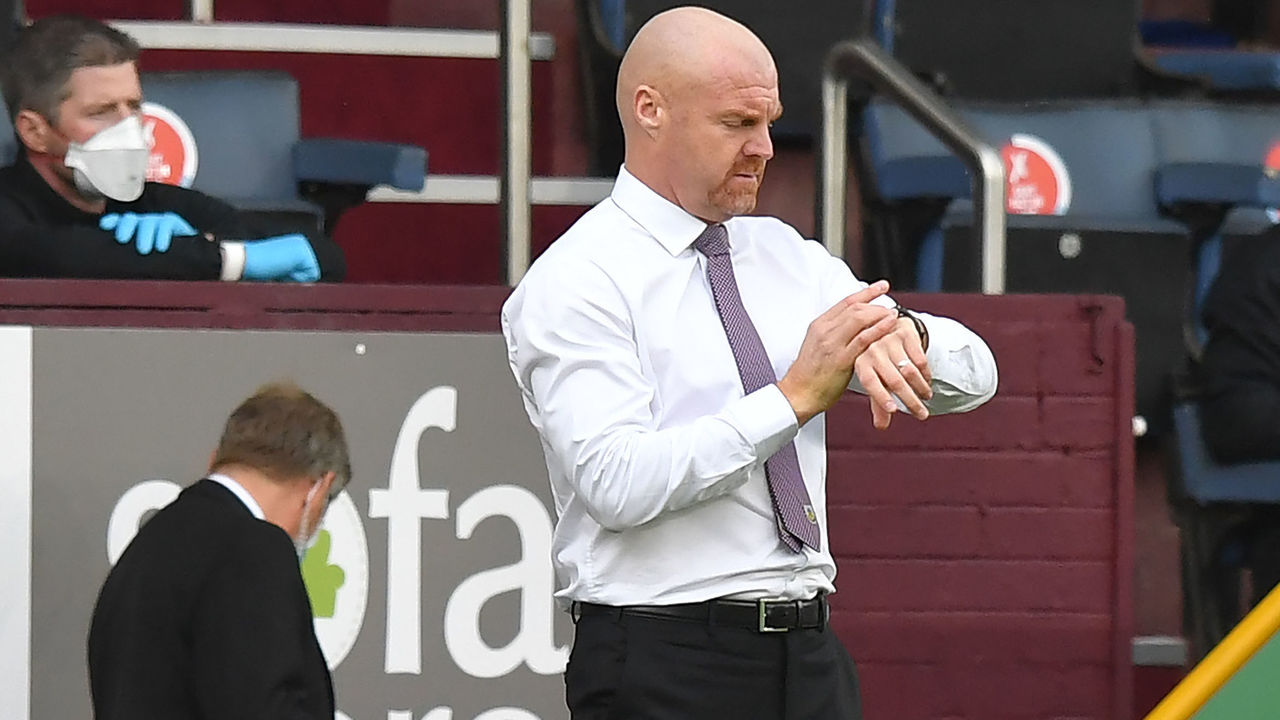 There was friction between Sean Dyche and the Burnley hierarchy last season – the gritty manager, beloved by supporters, was left shorthanded to close out the bizarre campaign, and he wasn't pleased about it. Burnley haven't exactly set the world ablaze with their summer transfer activity, either, so Dyche's frustrations may carry over. If things get off to a slow start, there's no guarantee the longtime bench boss will stick around.
Chelsea
Can Lampard find balance between attack and defense?
While the ongoing pandemic forced other clubs into austerity, Chelsea went shopping this summer. The Blues assembled an obscene collection of attacking talent – adding to the impressive young crop they already had in house – to create a side that should, on paper, score a boatload of goals. But winning the offseason is one thing. Translating that to the pitch is another, and manager Frank Lampard now has to strike the right balance within a heavily front-loaded team.
Crystal Palace
Can Eze take the Premier League by storm?
Eberechi Eze has a lot of heavy lifting in his future. Having joined Crystal Palace after an electrifying season in the Championship with Queens Park Rangers, the 22-year-old has the difficult task of providing a spark for a team that – outside of Wilfried Zaha – lacks exuberance. And that's assuming Zaha stays. The Ivorian winger's desire to transfer to a bigger club is no secret. Palace scored a measly 31 goals in 2019-20, so Eze needs to hit the ground running to avoid a relegation scrap with his new team.
Everton
Will the new-look midfield solve Ancelotti's problems?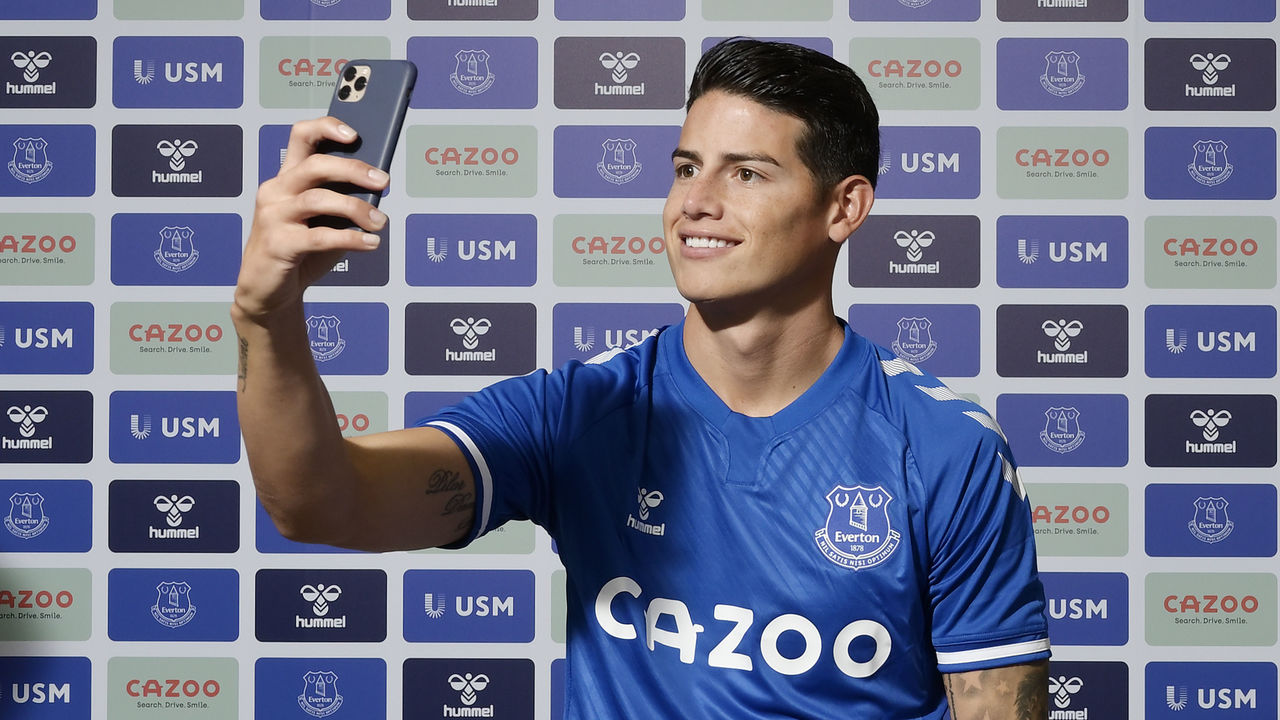 Carlo Ancelotti and the Everton brass had a clear task this summer: rectify the obvious midfield issues plaguing the squad. They certainly did that on paper, but it's unknown whether the new-look unit will function well in reality. Allan isn't quite the rambunctious ball-winner he used to be, and Abdoulaye Doucoure is coming off a down season statistically. But the biggest question mark surrounds James Rodriguez – if the Colombian can rediscover the magic that once made him such a hot commodity, the Toffees are in business. If anyone can extract that from the 29-year-old, it's Ancelotti.
Fulham
Have the Cottagers learned from their last endeavor?
Fulham's last Premier League soiree was an absolute disaster. The London-based side splurged heading into the 2018-19 season, only to look woefully overmatched en route to a 19th-place finish. The Cottagers conceded 81 goals that year, among the worst marks in league history, and they're returning many of the same defenders going into the new term. Scott Parker has a worrying task on his hands after guiding the club back to the top flight.
Leeds United
How much magic does Bielsa have in store?
You get the sense that Leeds' season can only go one of two ways: revered manager Marcelo Bielsa either masterminds a spectacular campaign and the second-tier champions will flourish with their uptempo style of play, or everything is going to cave in and the melodramatic Argentine will pack up his bucket and go home. Either way, it's going to be wildly entertaining to watch if you're a neutral onlooker.
Leicester City
How much juice does Vardy have left in the tank?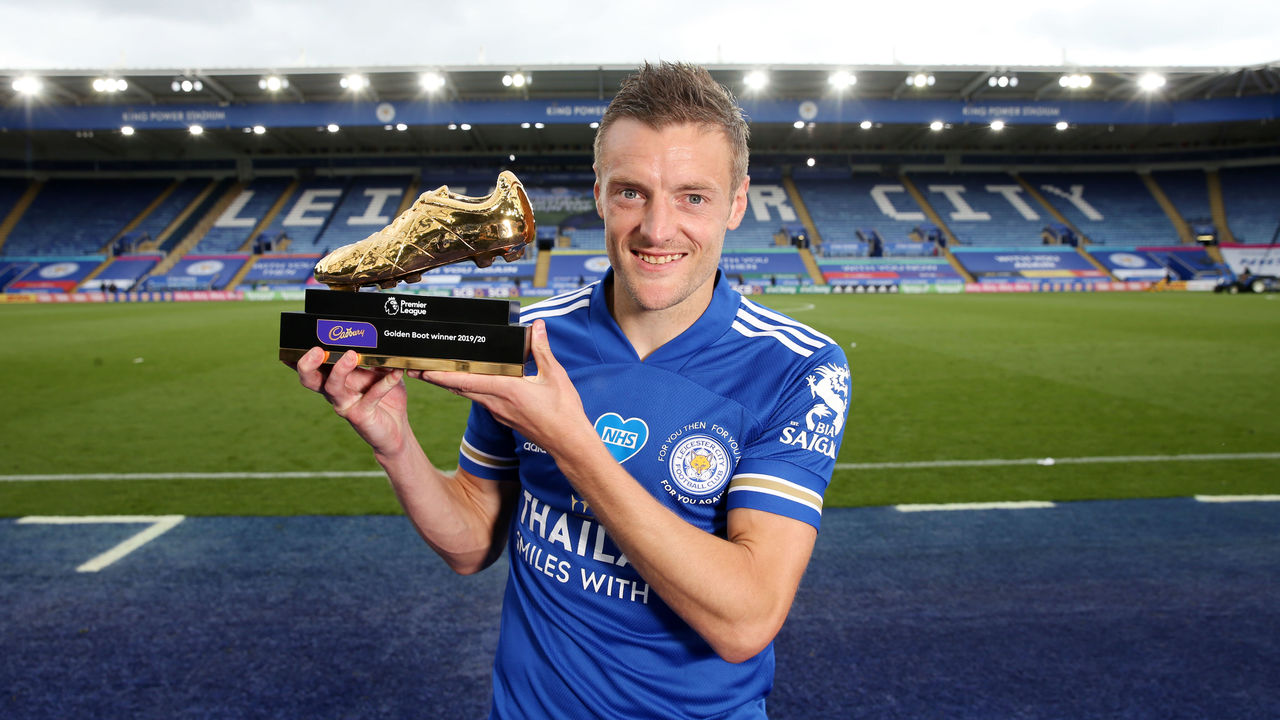 This will probably be the biggest question surrounding Leicester until the veteran striker finally decides to hang up his boots. Somehow, Jamie Vardy has staved off Father Time's grasp, retaining the speed and quickness that have made him a perennial Golden Boot contender – and winner – in recent seasons. After a low-key summer, Leicester need their talismanic forward to keep drinking from the fountain of youth he discovered in the East Midlands.
Liverpool
How the hell do you follow up a season like that?
Winning anything for the first time is difficult, but sustaining that success is even tougher. Liverpool now have to recharge and try to repeat after coming off a historic season. Jurgen Klopp, a master motivator, won't have the tried-and-true tactic of spurring his players on with the promise of first-time glory. Questioning the German is foolish, but their task this season will undoubtedly be more difficult, especially with the closest competition, Manchester City, looking to atone.
Manchester City
Has Guardiola corrected the defensive issues?
Manchester City weren't bad defensively last season – they conceded 35 goals, the second-lowest tally in the league – but they were far too fragile for Pep Guardiola's liking. The extended absence of Aymeric Laporte didn't help, and the team identified central defense as an area it needs to strengthen. City procured Nathan Ake from Bournemouth, while Kalidou Koulibaly remains a target. The firepower up front is still astounding, but if City don't develop some solidity at the back, their title push will again fall by the wayside.
Manchester United
Can Fernandes sustain his incredible impact?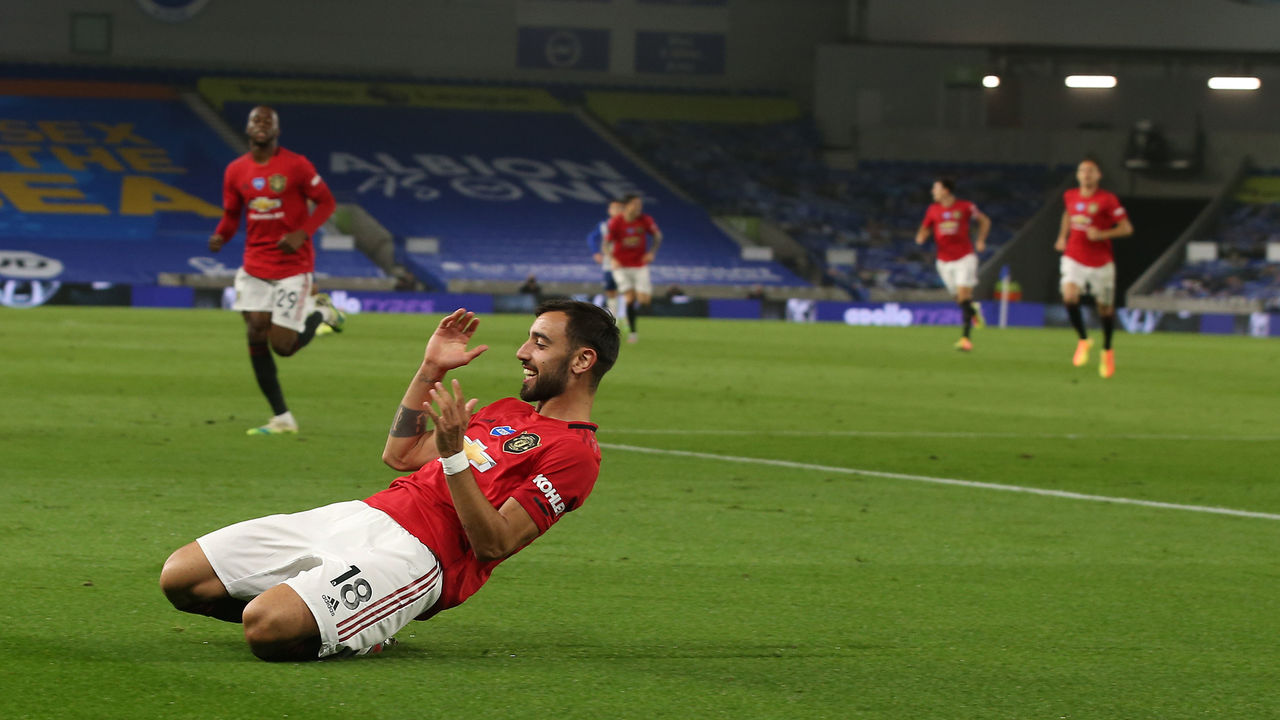 Bruno Fernandes came in like a wrecking ball. The Portuguese midfielder scored eight goals and delivered seven assists in just 14 league matches after arriving at Old Trafford in January, proving crucial in pushing the Red Devils to a Champions League place. What does he have in store for an encore? More time around his teammates in training should, in theory, benefit both the 26-year-old and the club, while the addition of Donny van de Beek will take some of the pressure off Fernandes' shoulders.
Newcastle United
Will new signings reinvigorate a stalled attack?
The Joelinton experiment may already be over. After watching the lumbering Brazilian score just twice in 38 appearances after moving from Hoffenheim, Newcastle snapped up Callum Wilson hoping he can deliver goals for a team that struggled mightily to find the net last season. They brought his Bournemouth buddy Ryan Fraser aboard for good measure, too. Steve Bruce suddenly has some enticing attacking pieces at his disposal.
Sheffield United
How will the Blades cope without element of surprise?
Chris Wilder and Sheffield United took the league by storm last year. The Blades, with their vaunted – and unusual – use of overlapping center-backs, caught many by surprise en route to a top-half finish. Incredibly, they were in contention for a Champions League place for a large portion of the campaign. Replicating that level of success seems unlikely, just based on other clubs' increased familiarity with Wilder's system, but there's no reason why Sheffield United shouldn't be solidly mid-table again.
Southampton
Can Ings stay fit again?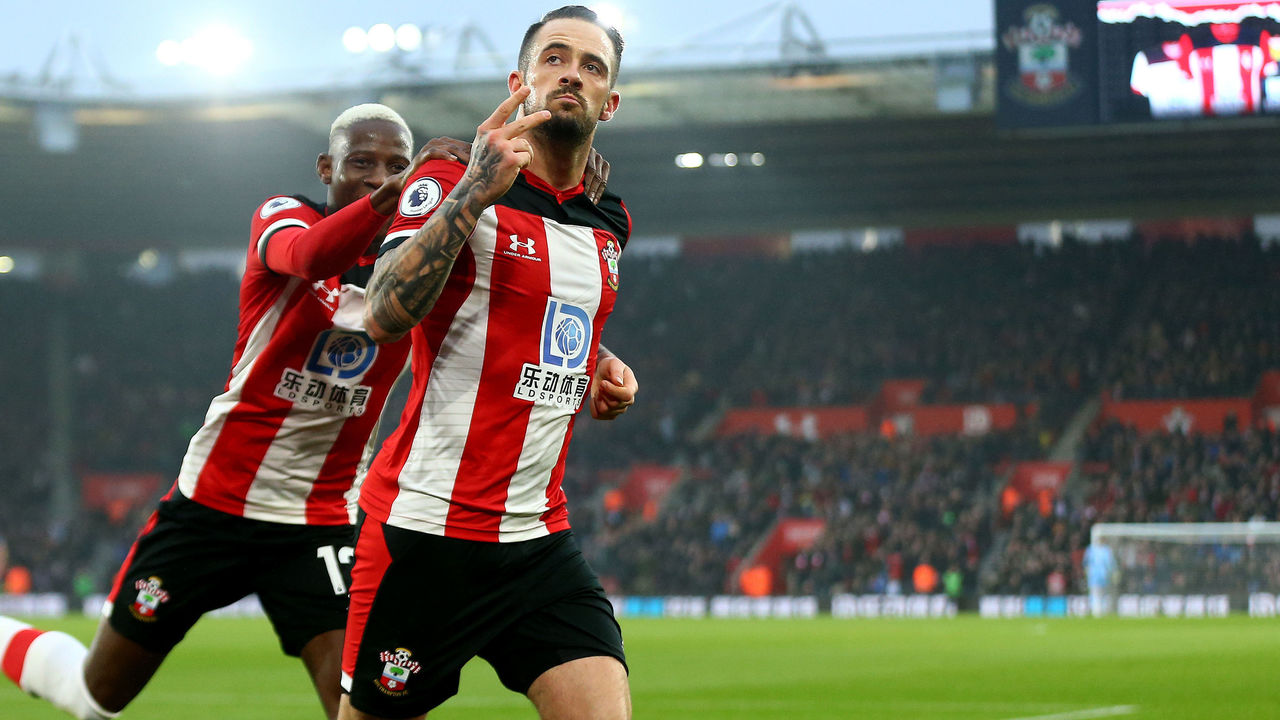 We're all certainly hoping so. After battling a series of devastating ACL injuries within 12 months earlier in his career, Danny Ings reminded everyone of a simple fact last season: When he's fit, he scores goals. The English striker fell one tally shy of sharing the Golden Boot with Vardy. No player scored a larger share of his team's goals than Ings (43%), who converted 33% of his shots. The latter is probably an unsustainable mark, meaning someone will need to help him out a bit in 2020-21.
Tottenham Hotspur
What is Spurs' best lineup?
Figuring out the answer to that question, particularly in midfield, will likely determine Tottenham's fate this season. A good place for Jose Mourinho to start is repairing his relationship with Tanguy Ndombele. The talented Frenchman endured a miserable debut campaign in England, to the point where Mourinho largely froze him out. The "like a new signing" trope is a bit of a stretch, but reintegrating Ndombele would provide a much-needed boost for Spurs after a subpar year.
West Bromwich Albion
Austin and Robson-Kanu, renaissance men?
Slaven Bilic is going to need veteran strikers Charlie Austin and Hal Robson-Kanu to consistently find the net for West Brom to have any hope of avoiding an immediate drop back down to the Championship. Exciting playmaker Matheus Pereira signed permanently after a splendid loan spell and will provide service, but it's up to the pair of 31-year-olds to deliver inside the penalty area. It's a lot to ask. Austin, at least, has some pedigree, but his best season in the top flight came over five years ago.
West Ham United
Can Moyes instill some mental toughness?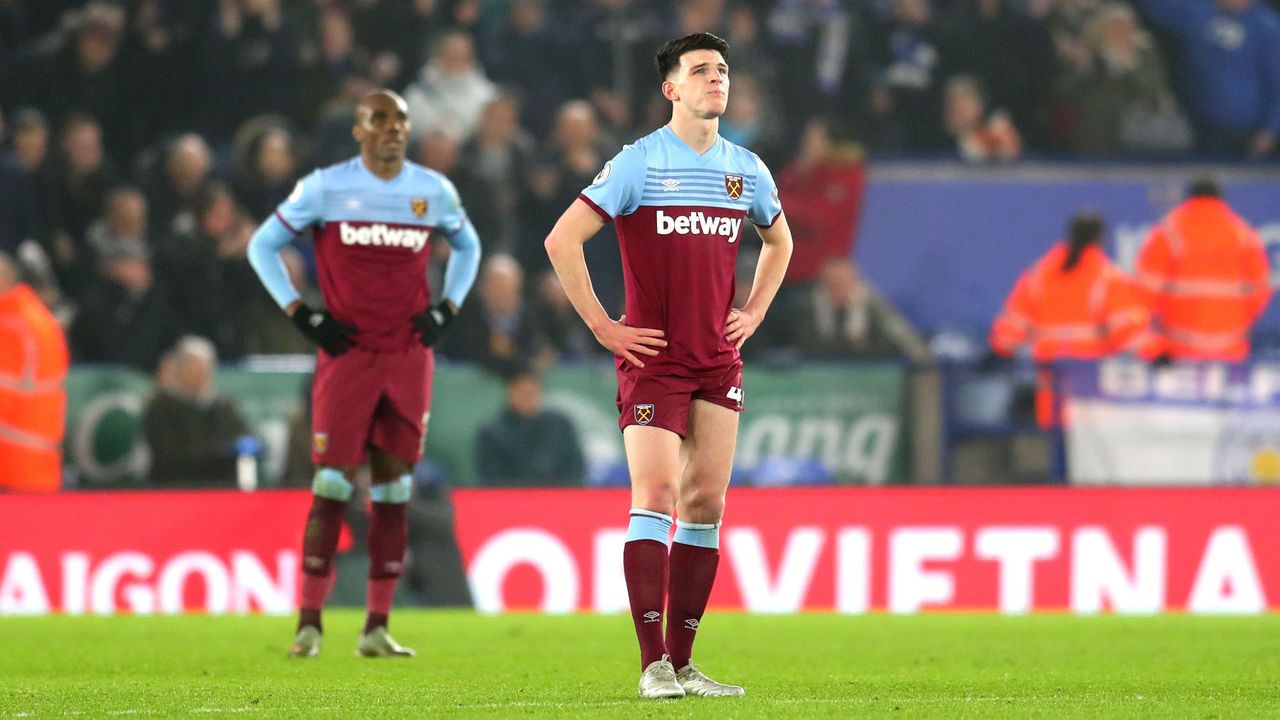 West Ham dropped a whopping 26 points from winning positions last season, easily the worst total in the league. The Hammers were a flaky group – faced with one setback, they would crumble too easily. Can David Moyes fix that? He'll have just about the same team to work with in 2020-21, barring any late signings, meaning they will need to make internal changes if they want to avoid familiar failings.
Wolverhampton Wanderers
How much of an impact will Fabio Silva make?
The Jorge Mendes-fueled influx of Portuguese talent shows no signs of slowing down at Wolverhampton, and manager Nuno Espirito Santo is hoping their latest signing helps relieve some of the goal-scoring pressure on Raul Jimenez. It's a big ask, though. A Porto star at youth level, they signed teen phenom Fabio Silva for a reported £35 million despite his limited impact with the senior team. If Silva flourishes, Wolves will have a steal on their hands. If not, it's going to be another intensive year for Jimenez, who played more minutes (3,244) than any forward in the league last season.