theScore examines the most important Premier League developments by answering 10 key questions that arose from this weekend's slate of action.
Calvert-Lewin, Golden Boot contender?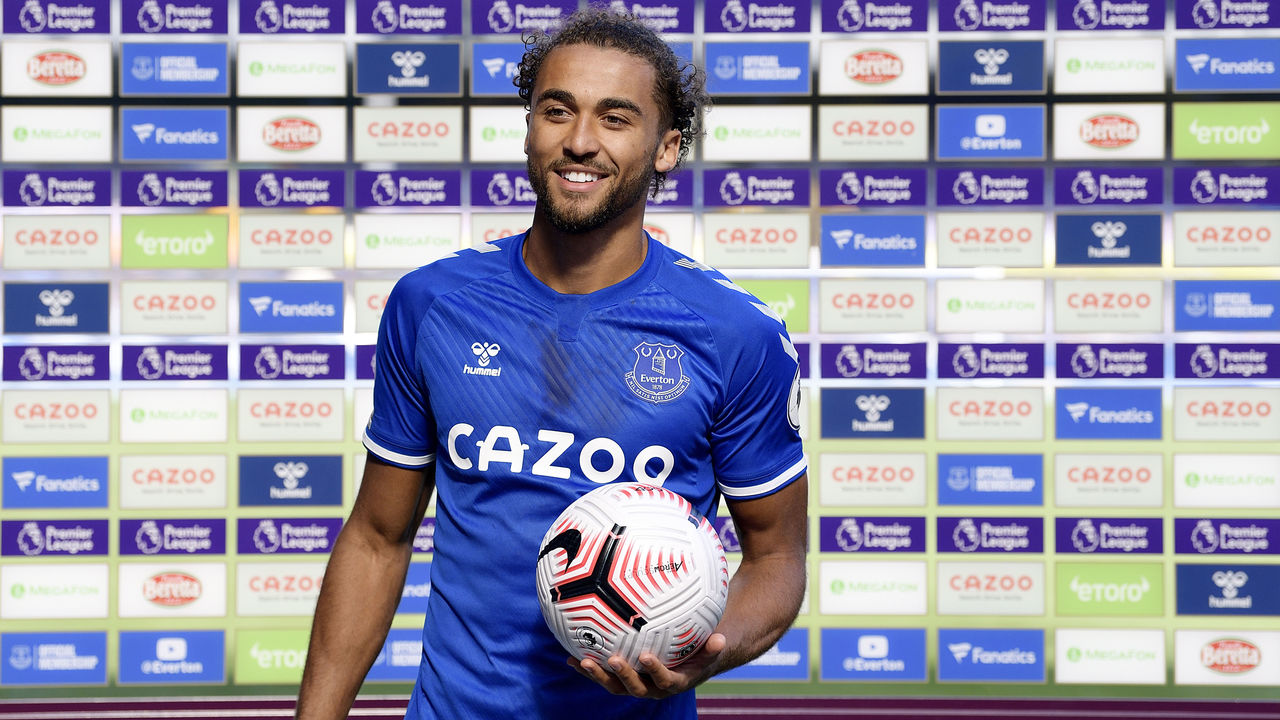 Dominic Calvert-Lewin has arrived.
The 23-year-old striker has always been viewed as an enticing talent, but as recently as last season, there were questions about his ability to be the bona fide No. 9 at Everton. Those concerns have melted away.
The Englishman recorded a hat-trick in Saturday's 5-2 win over West Bromwich Albion, and he did it in classic center-forward fashion. He showcased his instinctiveness while scoring all three of his goals from inside the penalty area, and two from inside the six-yard box.
His third marker highlighted the aerial prowess that, combined with his ability to find space in the area, makes him so difficult for defenders to handle.
Yes, his treble comes with the caveat that Everton was playing against a 10-man West Brom for an entire half. But with each performance, Calvert-Lewin looks more like a legitimate Golden Boot contender. With a better midfield now providing service behind him, the Toffees' top scorer looks set to improve on his 13 tallies last season.
Can Leeds sustain red-hot scoring pace?
Leeds United are certainly living up to their reputation.
Making up for lost time after the club's excruciating Premier League absence, Leeds have delivered non-stop entertainment early in the season, scoring seven goals – and conceding as many – in their opening two matches.
After a breathtaking opener against Liverpool that ended in a loss, Marcelo Bielsa's men picked up their first win of the campaign in similarly thrilling fashion, holding on for a 4-3 victory over fellow promoted team Fulham.
Bielsa is certainly aware of a cause for concern, though, as Leeds have mustered only 10 shots on target en route to scoring those seven goals.
That type of clinical finishing is impressive, but it's unlikely Patrick Bamford and Co. can sustain the club's current scoring prowess all season. That means this breakneck side will need to be much sharper defensively as the campaign continues.
How pressing are United's defensive needs?
Very pressing, based on Saturday's 3-1 home defeat against Crystal Palace. Victor Lindelof is simply not good enough, especially in tandem with the leisurely Harry Maguire.
The Swedish center-back was frequently bullied in one-on-one situations against Wilfried Zaha and Jordan Ayew, and his effort to track Zaha on Andros Townsend's opener was laughable. Lindelof is poor in the air, indecisive in the tackle, and his befuddling positional awareness led to a lot being asked of Scott McTominay and his ability to cover. It's hard to fault Lindelof for the handball on Palace's retaken penalty for the second goal, but he hardly covered himself in enough glory to excuse the gaffe.
And then there was Palace's third goal, when Lindelof was feeble while ceding a 50-50 situation to Zaha on the edge of the area before the Ivorian potted his second tally of the day.
Left-back Luke Shaw, who was equally at fault for the Townsend goal, also put his many flaws on display against Palace. With Sergio Reguilon securing a move to Tottenham earlier in the day, Manchester United's recruitment policies will be a hot topic following the loss.
Could Anguissa be Fulham's midfield answer?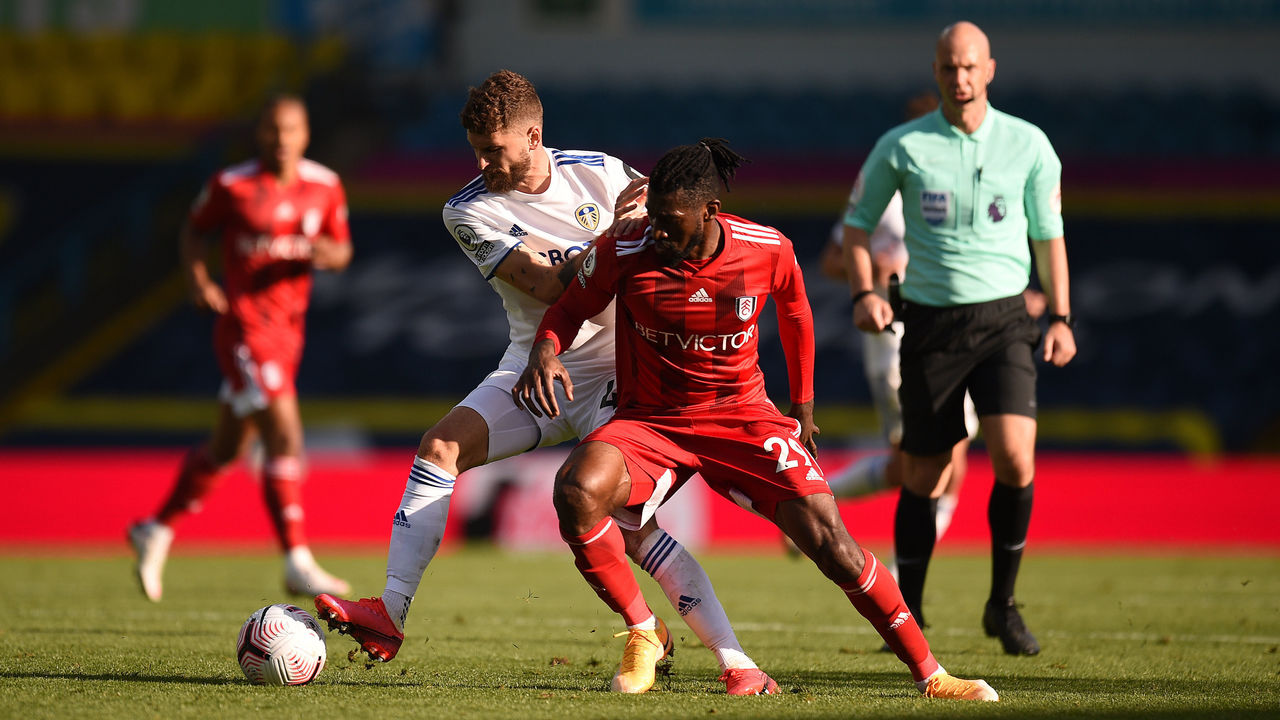 Countless issues arose during Fulham's dalliance with top-flight football in the 2018-19 term, and one of the most glaring was their midfield being too easily outplayed. A combined £50 million was spent to sign Jean Michael Seri and Andre-Frank Zambo Anguissa, and both players underperformed alongside the likes of Kevin McDonald and Tom Cairney, who also weren't good enough.
Defensive midfield was especially a sore spot, to the point that on-loan central defender Calum Chambers deputized in the role midway through the season, and he was named Fulham Player of the Year with more than three times the votes of any other nominee.
On Saturday during the frenetic 4-3 defeat against Leeds, Fulham showed plenty of grit in spite of the result, and Anguissa deserves credit. The 24-year-old Cameroonian looks reborn following a loan spell at Villarreal. At Elland Road, Anguissa was irrepressible, winning possession 14 times while leading all players in touches. He also managed three key passes, won all of his aerial duels, completed seven dribbles, and recorded an assist during a dominant outing.
Can Arsenal create chances consistently?
Arsenal escaped with a 2-1 win over West Ham United on Saturday despite largely being outplayed.
Eddie Nketiah came off the bench to tap home the winner in the 85th minute, with his goal only the Gunners' second shot on target at the time. The other was Alexandre Lacazette's thumping header in the first half. The wait turned out to be worth it, but the play from Mikel Arteta's team between those efforts was languid and disjoined.
After starting the season so brightly against Fulham, Arsenal regressed this weekend while showing some of the creativity issues that popped up in 2019-20 campaign when they finished 15th in total shots.
The two chances the Gunners created Saturday were glorious opportunities, with Nketiah's goal an open-net tap-in. But other teams likely won't be as generous as West Ham were in wasting their own opportunities. Arsenal continue to show flashes, but they might need another creative midfielder before the transfer window closes.
What's the best position for Antonio?
Based on his latest performance, and the way he closed out the 2019-20 season after the restart, it sure looks like Michail Antonio should be lining up as West Ham's first-choice center-forward.
Sorry, Sebastien Haller.
An injury to the Frenchman last season thrust Antonio into the No. 9 role, and he thrived while playing centrally. The 30-year-old leads the Premier League with nine goals since it resumed in June.
That tally includes his goal in the aforementioned defeat to Arsenal, a prototypical striker's goal in which he timed his run well, got himself across the defender inside the penalty area, and redirected a low pass into the net.
After being shifted around and asked to play numerous positions throughout his career, Antonio is finally getting a chance to flourish in a role that clearly suits his skill set.
Will Mourinho play Kane, Son, and Bale together?
With respect to Heung-Min Son's extraordinary four-goal outburst against Southampton, the weekend's biggest development for Tottenham's season came off the pitch, as Spurs announced the re-signing of Gareth Bale on a season-long loan.
Whether the oft-injured 31-year-old can actually stay healthy and be a consistent contributor remains to be seen. He's already been ruled out until mid-October due to a knee injury and overall lack of fitness. But we'll take the optimistic approach here, mainly because the prospect of Bale, Son, and Harry Kane playing together is enough to whet the appetite.
If Bale's trademark explosiveness hasn't gone anywhere, then his presence could jive perfectly with Son and Kane. The latter continued to show his underrated playmaking ability on Sunday, setting up all four of Son's goals by dropping deeper for the ball and playing it into the South Korean's path.
Yes, Southampton's infuriating insistence on playing an ineffective high line partly aided those goals, but just imagine Kane getting the choice of supplying passes to either flank when Bale is in the lineup.
His integration may not change Tottenham's style of play, as Jose Mourinho will still be more than happy to win ugly, which will upset some fans. But inserting Bale gives Spurs another weapon, and that could be enough to overcome their manager's more passive approach to the game.
Does anyone remember how to defend?
Goalkeepers across the Premier League spent a lot of time picking the ball out of their own net this weekend, with 39 goals scored over the eight matches.
Conventional wisdom suggests the shorter preseason and reduced preparation time would impact attack-minded players the most. The timing of runs and passes could be just a fraction of a second off, and a lack of sharpness is almost always cited when strikers start slowly.
But this weekend's action, though possibly a one-off, certainly made it seem as though defenders – and even some netminders – are the ones struggling to get up to speed during the new campaign.
Do you agree with Cesc?
Sadio Mane scored both goals during Liverpool's 2-0 win over Chelsea at Stamford Bridge on Sunday, the first on an excellent header, and the second through sheer willpower – and plenty of help from Kepa Arrizabalaga's disastrous play, which we'll get to shortly.
The Senegalese winger also won the foul that resulted in Andreas Christensen's red card in the waning minutes of the opening half, changing the trajectory of the contest completely. Scoring goals isn't the only way to massively impact a game.
Mane's showing prompted former Arsenal star Cesc Fabregas to make a bold claim on Twitter, one that will likely catch Kevin De Bruyne's attention.
The 28-year-old has certainly become one of the world's best players in recent years. Which begs the question: is Fabregas right?
Will anybody take Kepa off Chelsea's hands?
So, about the elephant in the room following Chelsea's defeat on Sunday.
The Blues, despite being one man and one goal down early in the second stanza, were still just an opportune bounce away from being right back in the game against the reigning champions. That hope fizzled when much-maligned netminder Kepa gifted Mane his second goal with a woeful and easily intercepted pass.
At this point, you have to feel for the 25-year-old. It's not his fault that Chelsea paid £72 million to secure his services, a world-record fee for a 'keeper. But he's very clearly not good enough to be the No. 1 option for a club with serious aspirations of getting back into the title mix.
It's unlikely any other side in the world would be willing to pay a significant fee for someone who's struggling so mightily. But at this point, Frank Lampard would benefit from loaning the Spaniard, even if Chelsea need to subsidize some of his wages to facilitate the deal.
Edouard Mendy's transfer from Rennes can't come soon enough.