The Champions League rumbled on this week with another entertaining slate of action. Below, we dissect the biggest talking points from Matchday 4 in Europe's premier club competition.
Hudson-Odoi making rare starts count
Chelsea's Callum Hudson-Odoi continued to prove his worth Tuesday with an effective, utilitarian performance against Malmo, setting up the game's only goal with a gorgeous assist from out wide. After switching from the left to the right, Hudson-Odoi stretched Malmo's compact defense, finding space that became sparse in the opening half.
He's done well to bide his time and wait for his chance, which is now in his hands due to injuries to Romelu Lukaku and Timo Werner. The 20-year-old could've easily fled for greener pastures in the summer. Instead, he accepted his role, along with the challenge of fighting his way back into the starting lineup.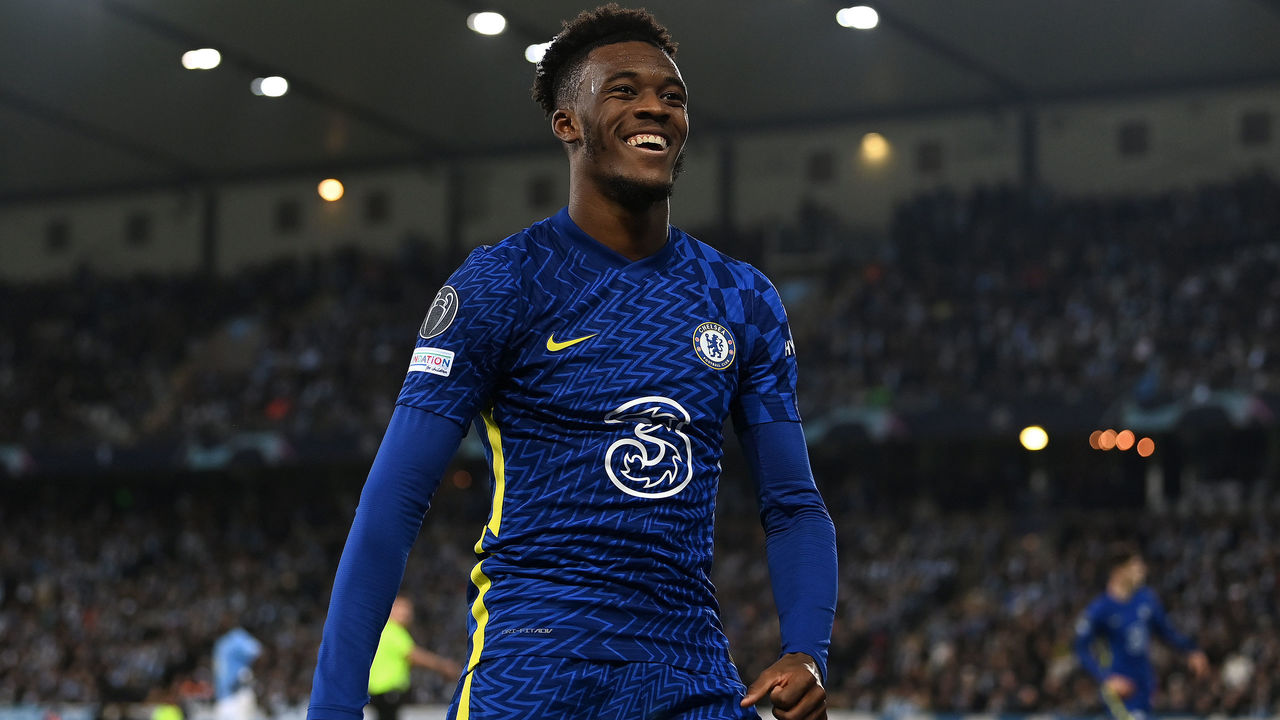 And he's come a long way since manager Thomas Tuchel made an example of him in February by hauling him off just 31 minutes after subbing him on. The difference lies in Hudson-Odoi's commitment to the task at hand. He's made himself available as a right-wing-back, right-winger, and attacking midfielder, filling roles as Tuchel sees fit.
He did it again in Sweden on Tuesday, making an impact within 10 minutes of Tuchel's tactical switch.
Can Ronaldo continue saving United?
If you have to depend on one player to regularly bail you out, it may as well be Cristiano Ronaldo, the greatest scorer of all time.
But just how long can Manchester United go on without paying the piper?
United cheated death once again Tuesday, relying on Ronaldo's heroic interventions to eke out a 2-2 draw away to Atalanta. His match-saving brace – scored via two off-script plays that caught Atalanta's otherwise alert defense off-guard – came as the rest of his teammates struggled to execute anything resembling a game plan. Only center-back Eric Bailly – author of several last-ditch tackles – can also fly home feeling remotely proud of his performance.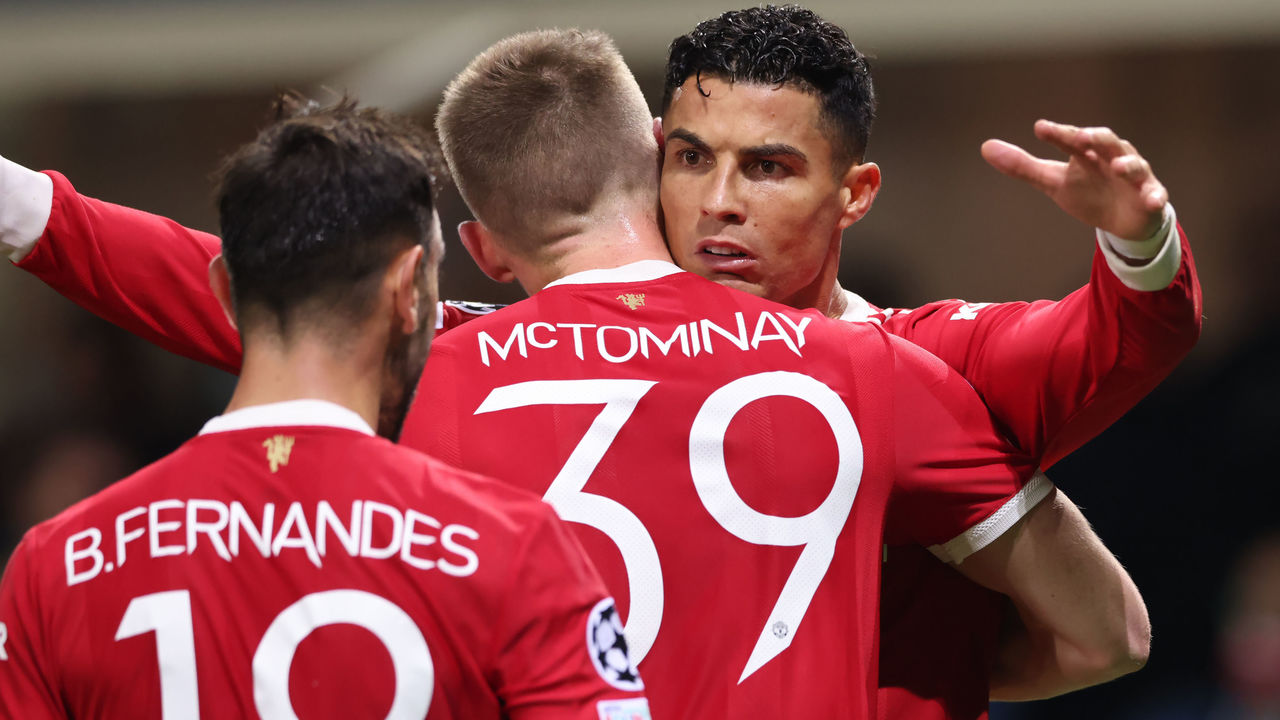 United's erratic football was in direct contrast to Atalanta's slick and stifling style of play. La Dea moved the ball with purpose and hounded United whenever they were in possession. United captain Harry Maguire couldn't cope with Atalanta's speed.
The frustrating thing about this team is it's more than capable of playing good and tidy football. United can even play at high intensity. They just don't do it for a full 90 minutes; the quick exchange of passes that led to Ronaldo's initial equalizer in first-half stoppage time were by far the exception.
At some point, the Red Devils' inefficiencies will begin to outweigh Ronaldo's own individual greatness.
Barcelona don't need to win pretty
A win's a win – even for Barcelona.
At no point during Tuesday's 1-0 victory at Dynamo Kiev did Barcelona look like the juggernaut of old. They played in 25 crosses – many of the speculative variety – and fired a measly four of 15 shots on target. It was up to 19-year-old Ansu Fati to secure the club's first away win of the season, an important hurdle cleared during a forgettable campaign that's been low on style and even lower on substance.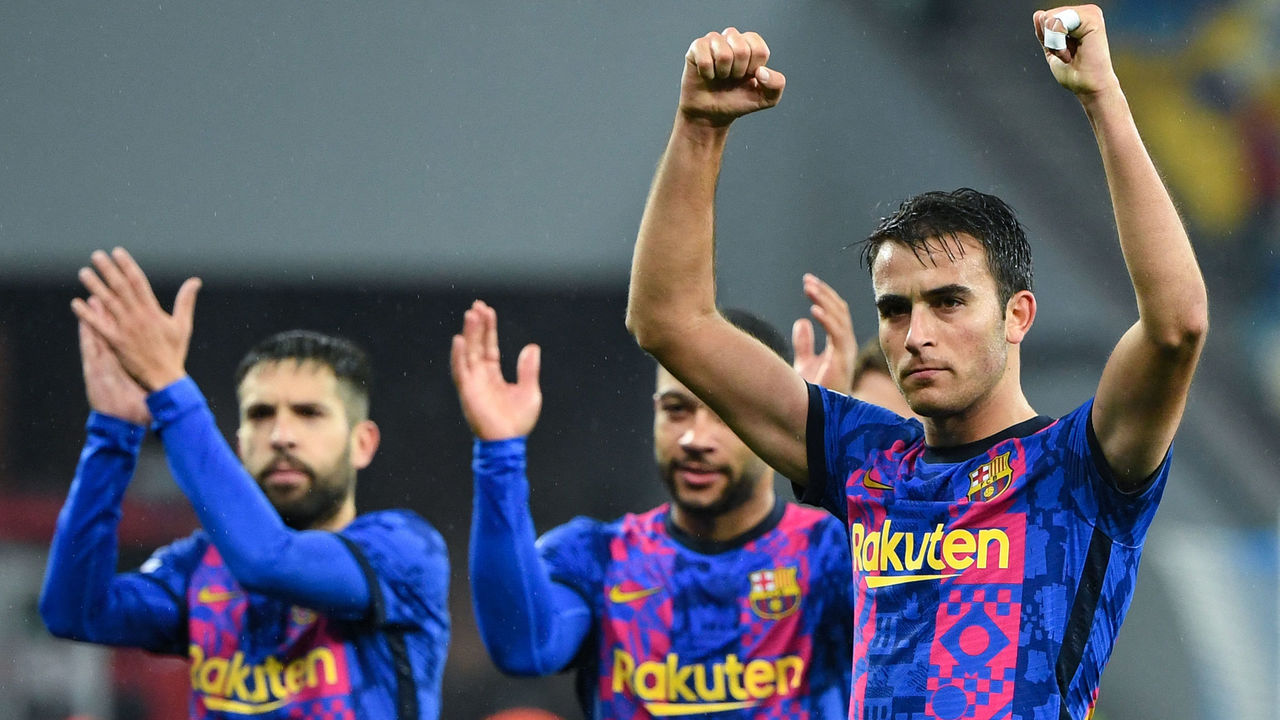 Forget the principles of Cruyffian football. Even with Fati, the promising Gavi, and Pedri in the side, and Xavi potentially coming on board, this team can only dream of playing good football.
Simply put, it needs to find ways to win, if only to bide time until the club can sort itself out. With an interim manager in place, crippling debt, and Camp Nou poised for redevelopment, Barcelona have no time to worry about the sheen of their performances. A win like Tuesday's is exactly what they need to get through this storm, no matter how uncharacteristic it may be for a club and fan base that demands a certain polish on every result.
Lewandowski in the GOAT bracket?
Some food for thought: just how highly would Robert Lewandowski be regarded if he didn't play in the same era as Ronaldo and Lionel Messi?
The same can be asked of a handful of elite stars who have been overshadowed by two of the greatest to ever play the sport, but Lewandowski should arguably be the most aggrieved with having to share the spotlight.
The Bayern Munich scoring machine – who racked up another hat-trick in Tuesday's 5-2 victory over Benfica – now has 81 Champions League goals in 100 tournament appearances; when Messi and Ronaldo reached the 100-match mark in the competition, they had 77 and 64 tallies, respectively.
There's an inevitability about Lewandowski. At this point, it's a surprise when he doesn't score. That rarely happens, by the way; the Polish hitman now has 22 goals in 18 games across all competitions for Bayern this season.
Individual accolades are an imperfect way to evaluate footballers – we put too much stock into them, generally – but Lewandowski is the obvious pick for the Ballon d'Or this year.
Dybala vital to Juve's revival
Juventus' early-season domestic struggles have been discussed ad nauseam, but the Bianconeri are enduring no such problems in the Champions League, joining Bayern in the round of 16 by virtue of an entertaining 4-2 win over Zenit St. Petersburg on Tuesday.
Juve, languishing in ninth place in Serie A and tied on points with the likes of Hellas Verona (against whom they just lost), Bologna, and Empoli, are perfect on the continent after four games, including a win over title holders Chelsea.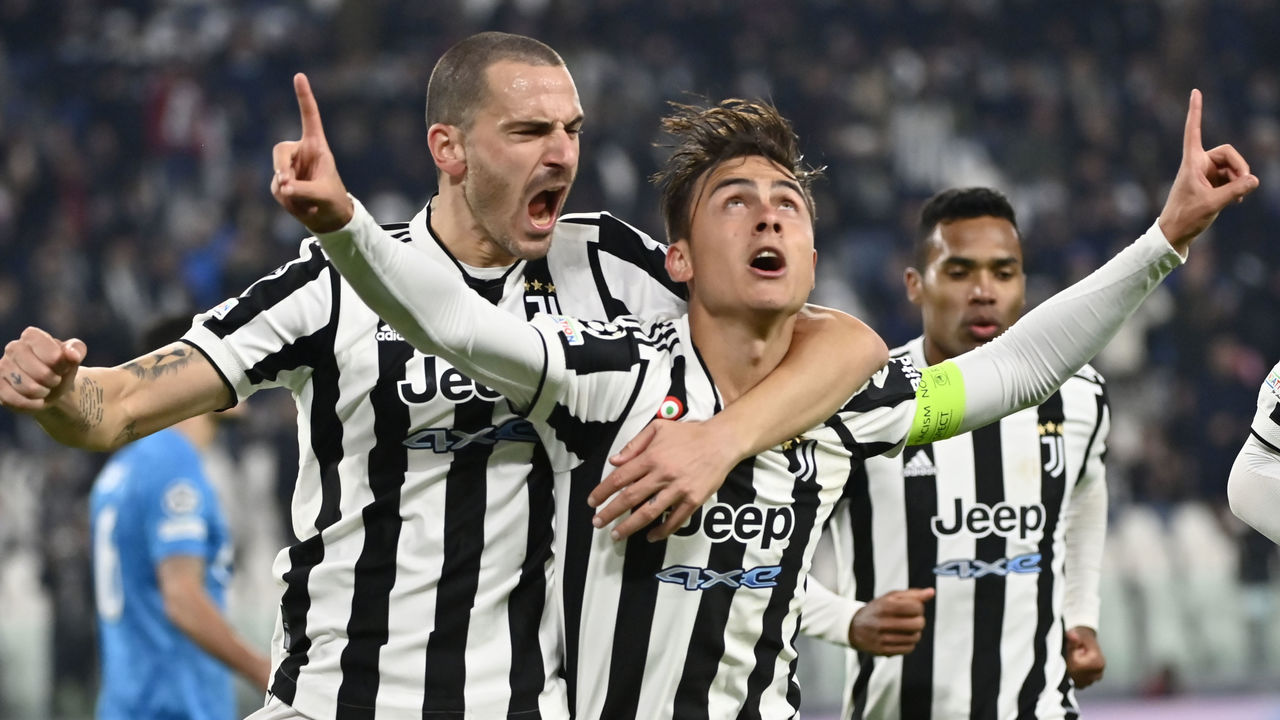 Massimiliano Allegri is still tinkering, searching for the right tactical approach and lineup. One thing is abundantly clear, though: the team needs to accentuate Paulo Dybala's skillset to thrive. The Argentine, along with Federico Chiesa, is capable of elevating the club back to recent heights.
Dybala was at his intoxicating best on Tuesday.
He scored twice (including a penalty), showed off his mazy dribbling ability in tight spaces, linked up sharply with his fellow forwards, and came agonizingly close to sealing a hat-trick with multiple trademark curlers from just outside the area. It was a vintage performance from the 27-year-old, who seems to be getting back up to speed after recovering from a thigh injury.
Whatever system Allegri ultimately settles on as his primary setup, Dybala will be the central figure.
AC Milan lacking something in Europe
AC Milan are undefeated in Serie A after winning 10 of their first 11 matches with 25 goals scored. So why are they still winless in the Champions League?
Sure, one could call it inexperience. Several starters made their Champions League debuts this season – in the Group of Death, no less. One could also highlight the questionable officiating that put the Rossoneri at a disadvantage in otherwise tight contests against Atletico Madrid and Porto; a clear foul on Milan's Ismael Bennacer went unnoticed Wednesday as Porto scored their only goal of a 1-1 game.
But none of that fully explains why Milan can't replicate in Europe the quick, cohesive football they love to play in Serie A.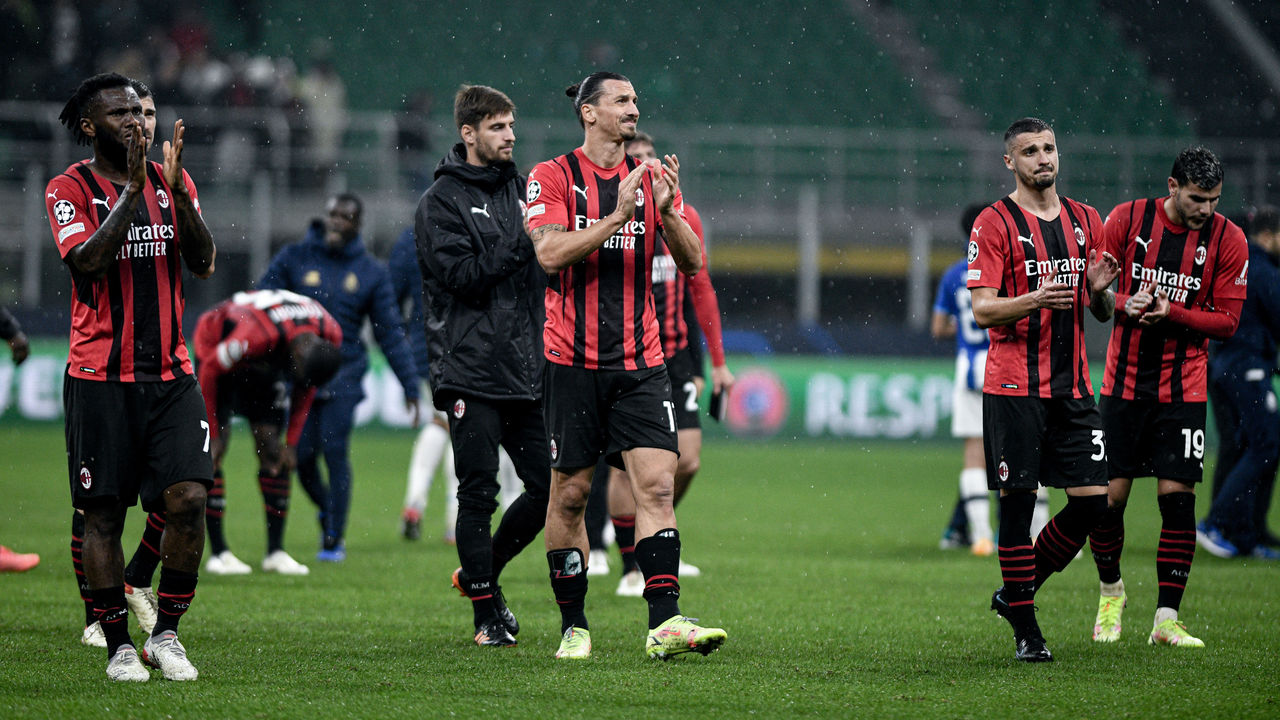 One could forgive Milan for losing to Liverpool in September. It was the club's first Champions League match in seven years and in the cauldron that is Anfield. The loss at home to Atletico, meanwhile, came against the backdrop of a refereeing disaster. But Milan struggled in the air and in midfield in both games against Sergio Conceicao's organized Porto.
Maybe this season will help Stefano Pioli's side understand what it takes to win in the Champions League. Because if Milan continue to perform in Serie A, they'll certainly be back.
Vinicius rewards Madrid's patience
A big-money move to Real Madrid is always accompanied by sky-high expectations – especially for a teenager billed as Brazil's next superstar.
That's precisely what happened to Vinicius Junior when Los Blancos splashed €45 million to acquire him from Flamengo in 2017. Early returns were a source of frustration for Real Madrid supporters before this season, with the young winger showing undeniable promise but failing to find the consistency expected of such an expensive signing.
There have been no such issues this season.
Vinicius, now 21, has been on a tear to begin the campaign, forging a dynamite understanding with attacking fulcrum Karim Benzema. After setting up both of Benzema's goals in Wednesday's 2-1 win over Shakhtar Donetsk, the electrifying Brazilian now has 14 goal contributions (nine goals and five assists) in 13 starts this season.
Vinicius was always going to need some time to make the leap. But, all things considered, it's happened in a flash for the blossoming star, who's well on his way to winning over the famously impatient Real Madrid crowd.
Wijnaldum deserves more chances at PSG
Mauricio Pochettino took Georginio Wijnaldum's plea to heart.
Wijnaldum made clear in October that he was displeased with his lack of playing time since joining Paris Saint-Germain as a free agent last summer. After serving as a vital cog in the Liverpool midfield in recent years, the Dutch international expected a larger role in the French capital.
"The situation is not what I wanted. I have played a lot in recent years, was always fit, and also did very well," the midfielder said at the time. "This is something different, and that takes getting used to. I was really looking forward to the new step, and then this happens. It is very difficult.
"That's football, and I'll have to learn to deal with that. I'm a fighter. I have to stay positive and work hard to turn it around."
Mission accomplished.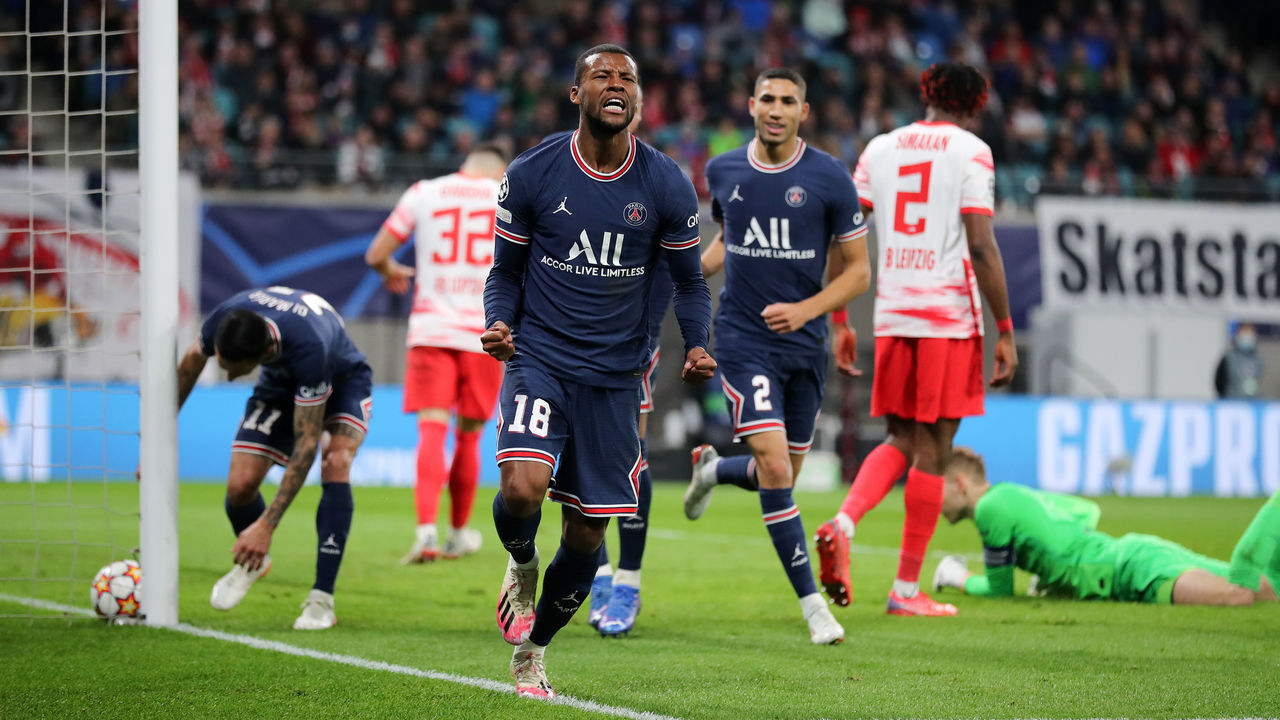 Wijnaldum entered Matchday 4 having played just 87 Champions League minutes this season. He's surely earned more opportunities after scoring twice in PSG's 2-2 draw with RB Leipzig on Wednesday.
It's easy to say in hindsight, but Wijnaldum's lack of action always seemed odd: He profiles as the ideal box-to-box player to link PSG's oft-isolated attackers to the rest of the team, and Pochettino's squad has looked painfully disjointed this season. Wijnaldum's performance Wednesday should help cement his status as a consistent starter, which should give PSG more structure.
Atletico's street smarts don't cut it anymore
Atletico Madrid tried their best to unsettle Liverpool during Wednesday's visit to Anfield. They targeted Sadio Mane from the beginning, knowing they'd have a chance if they slowed down Liverpool's star players.
But Atletico's game plan was obvious from the beginning.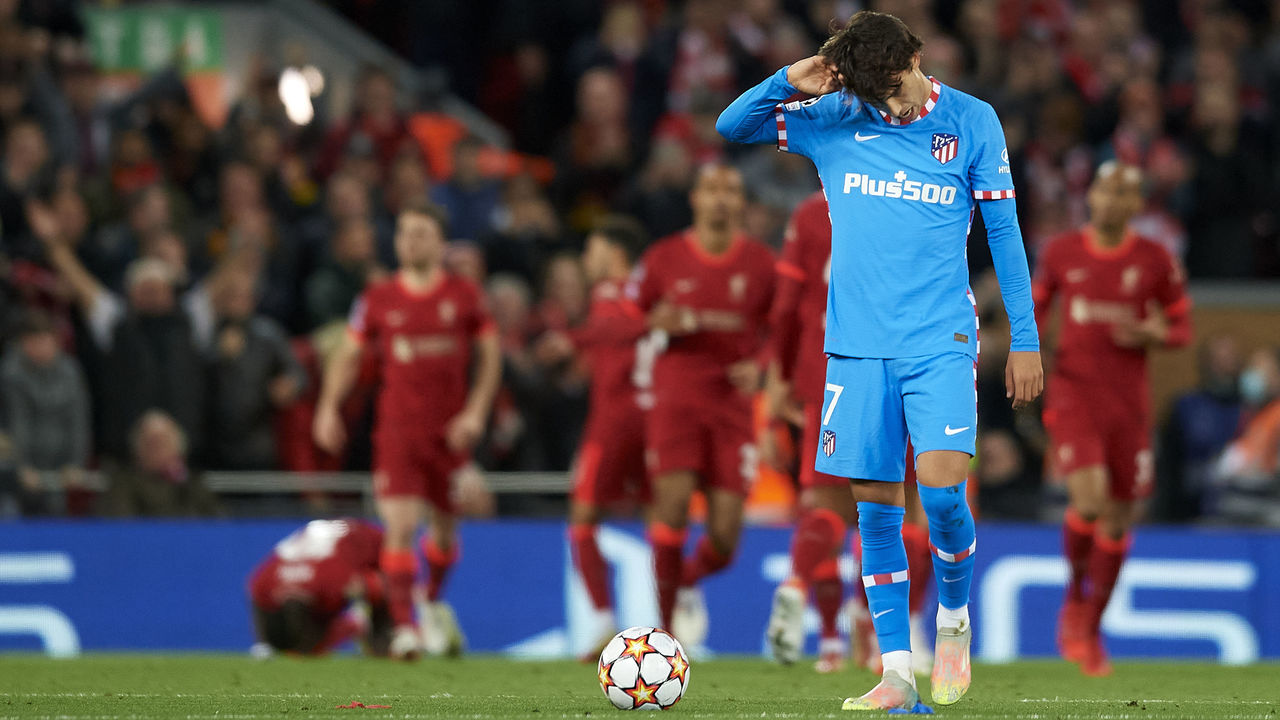 "We know they'll be streetwise and ruthless," Reds boss Jurgen Klopp said before the match. "We have to overcome that."
That they did. Liverpool were already up 2-0 when Atletico's Felipe was sent off for stomping on Mane's heel. Luis Suarez – one of the most streetwise players in the game – barely made an impact. In the end, the score flattered Atletico.
Diego Simeone even went with four attackers, an unusual tactic given his preference for defensive, rough-and-tumble football. The Argentine has struggled to find the right balance with this squad, and it could prove costly with Atletico now sitting third in Group B.
Immutable law of the ex haunts PSG
When a club has Messi, Kylian Mbappe, and Neymar, its brass won't lose too much sleep over the attackers it may have bailed on too early in previous years. PSG certainly don't need more firepower up front.
But it's obvious now that PSG's decision to let academy graduate Christopher Nkunku depart in 2019 for a mere €15 million was a mistake.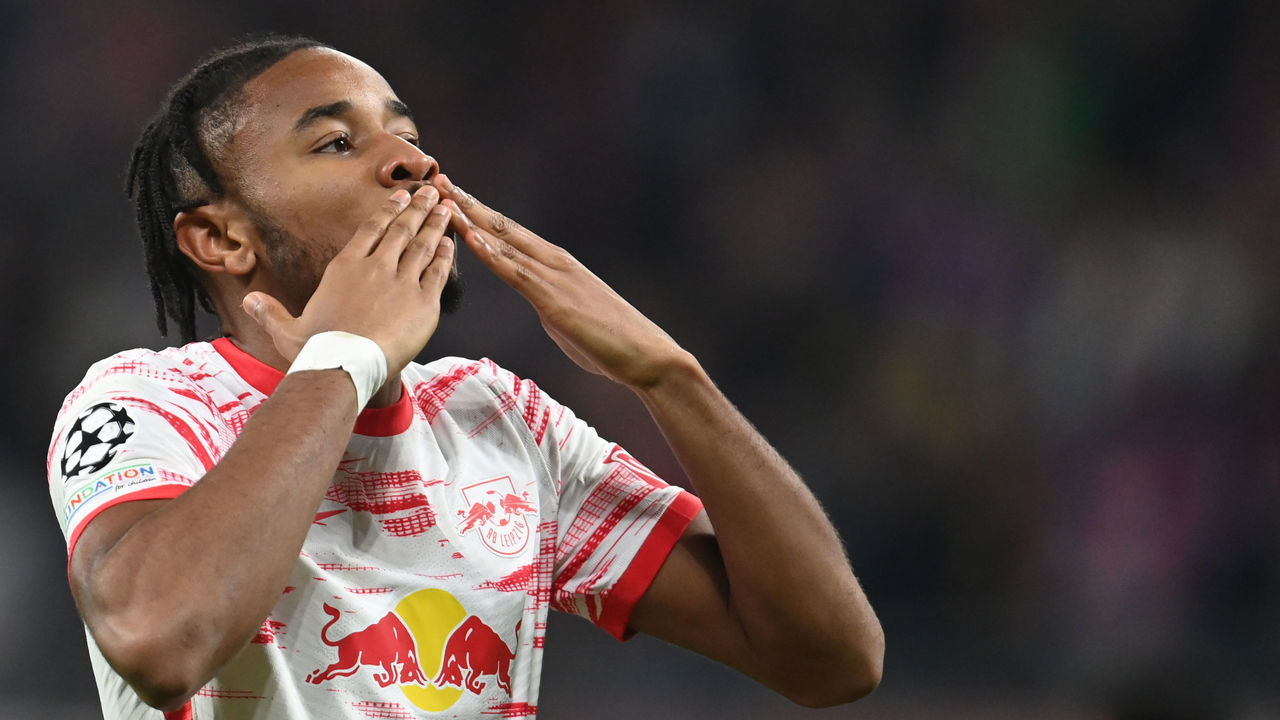 The 23-year-old is enjoying a true breakout campaign, with his exquisite header at the Red Bull Arena on Wednesday giving him five goals in four Champions League matches this season. A constant thorn in the side of his former team over a frenetic 90 minutes, Nkunku also won the penalty that led to Leipzig's last-gasp equalizer.
Nkunku could have been a homegrown success story had PSG exhibited some patience. Instead, he looks destined to become the latest in an ever-growing list of players who secure a mega-money move after a brief stop at Leipzig.