After every Champions League matchday, theScore highlights the marquee developments from Europe's preeminent club competition.
Jota overtaking Firmino in pecking order?
Diogo Jota is so hot right now.
The versatile Liverpool forward got the start over Roberto Firmino and promptly scored a hat-trick in Tuesday's rampant 5-0 win over Atalanta. Naturally, that sparked questions and debate over the Brazilian's status as the first-choice No. 9 alongside undisputed starters Mohamed Salah and Sadio Mane. After all, the red-hot Jota, who joined the club in the summer, now has six goals in his last four matches across all competitions. Firmino, meanwhile, has one tally all season.
A potential selection controversy brewing? Not for Jurgen Klopp.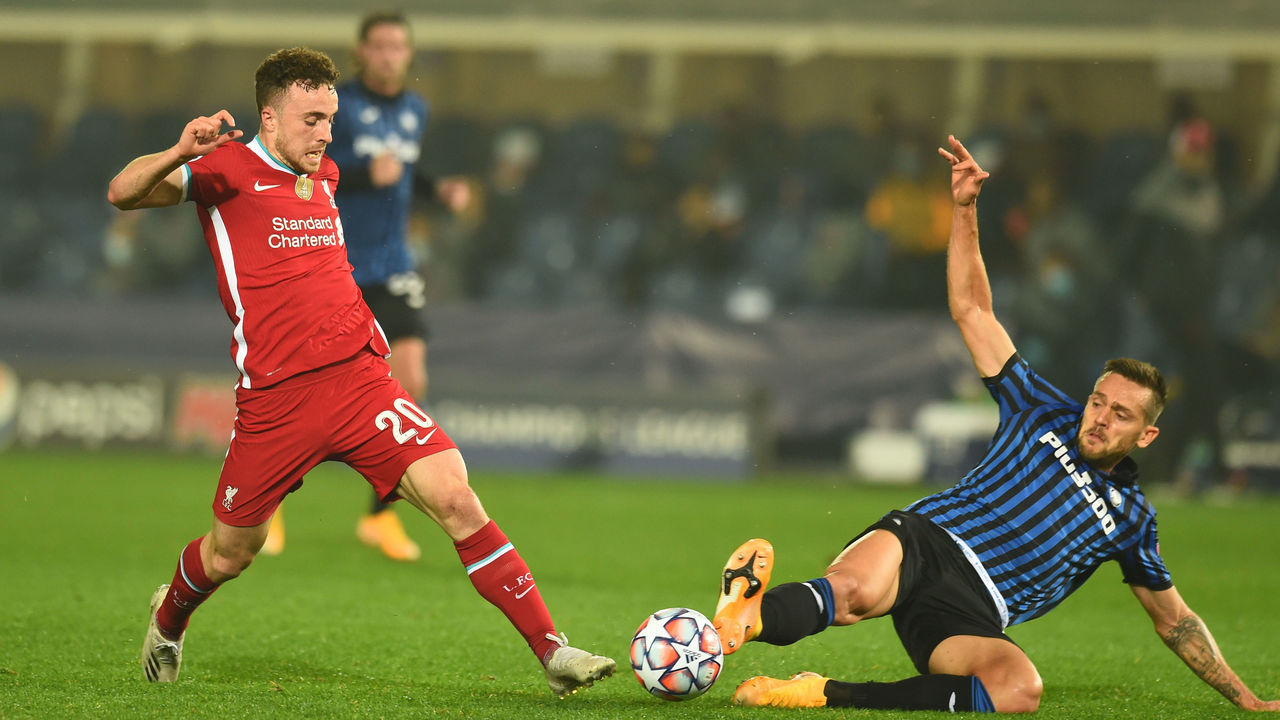 "Good performances never give me a headache," the manager said after the match, surely calming Firmino's nerves. "That was the decision tonight, it made sense to use the shape Diogo was in, and because of the way Atalanta plays and defends, it made sense that the skill set of Diogo helps.
"But the world is sometimes really in a bad place when the moment someone's shining, we speak immediately about another player who had played what feels like 500 games in a row," added Klopp, who always seems to know exactly the right thing to say.
"We would not even be in the Champions League if Bobby Firmino wasn't with us, and immediately I have to explain why he's not in the team. He will be in the team."
Atalanta yet to hit last season's heights
Atalanta are still very much alive in Group D despite Tuesday's disheartening defeat, but how they were so easily blown away begs the question: What should the expectation be for Gian Piero Gasperini's team?
On the one hand, their incredible rise in recent years – which almost culminated with a semifinal berth in this tournament last season – has inevitably created a high bar. That the nature of their defeat was such a surprise is actually a testament to the club's growth; Atalanta are expected to hang with Liverpool, inarguably one of the continent's best teams.
On the other, the financial gap between the Bergamo-based outfit and Europe's glitterati is still very large, and very real. It's not as simple as looking at the balance sheet to figure out who should win and who should lose, but it definitely matters.
How you evaluate Atalanta's campaign will determine which side of the debate you settle on.
Still cause for concern at Real Madrid
Yes, Real Madrid got their tournament back on track with a critical 3-2 win over Inter Milan. And yes, they've now racked up seven goals in just three group matches.
But there are still legitimate concerns about this team's ability to control matches and defend. Madrid threw away a seemingly commanding 2-0 lead before getting a late winner Tuesday in the Spanish capital.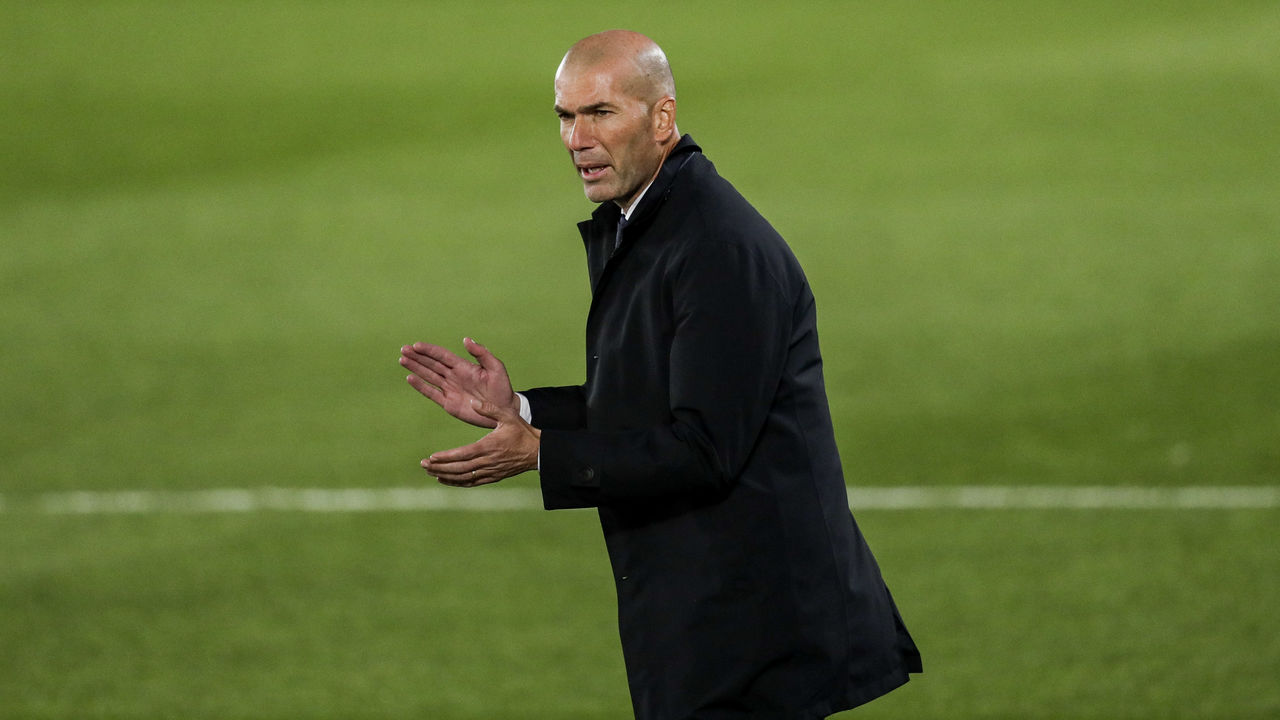 Remember, too, that the club's domestic success last season was built around a watertight defense that conceded a meager 25 league goals, a better mark than notoriously stingy city rivals Atletico Madrid – this checked out in the Expected Goals Against category, too, where Zinedine Zidane's team also had the best mark in La Liga.
That's apparently disappeared this season. Real Madrid won't win anything significant until they fix it, even if they scrape out of the group stage.
Can Conte get Inter out of their funk?
On the other side of that coin, Inter are now in serious danger of failing to advance from Group B. It's not hopeless, not yet, but anything other than a win over Real Madrid later this month, and it's all but curtains. Tough spot.
Tuesday's loss comes with the caveat they were without superstar striker – and talisman – Romelu Lukaku, but Antonio Conte's team is stuttering badly even with the Belgian in the lineup. Inter have just one win in their last seven matches across all competitions, and even that was a struggle against a wholly unimpressive Genoa side. It's simply not good enough right now for a team that, coming into the season, harbored legitimate title aspirations in Serie A and was eyeing a long Champions League run.
The onus is squarely on Conte now. After some warring with the brass last year, the front office went out and acquired many of the players he specifically requested. If they continue to flounder, the Italian manager will have to accept the blame this time around.
Tell us how you really feel, AVB
And now, a moment of levity, courtesy of Marseille manager Andre Villas-Boas.
The French club equaled an unenviable Champions League record Tuesday, matching the longest losing streak in the competition's history when they were handily beaten 3-0 by Porto. Tournament winners in 1993, Marseille have now lost 12 consecutive matches on the continent's grandest stage.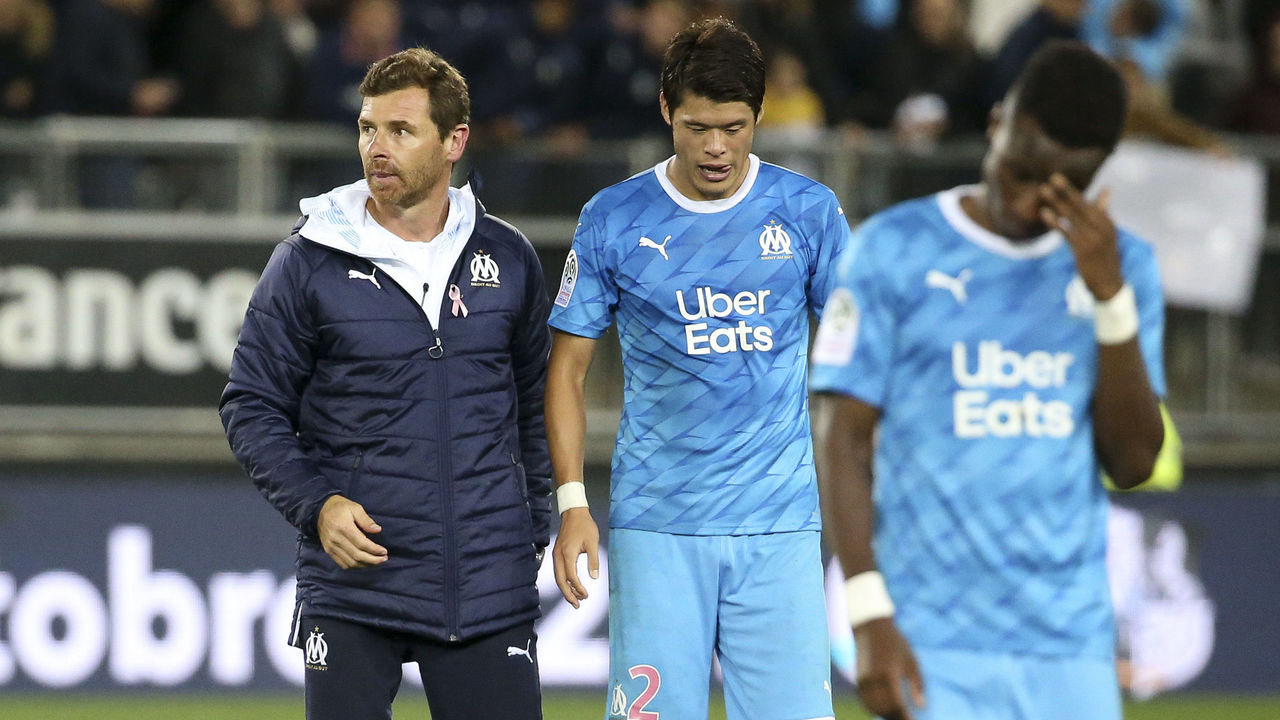 "To be shit in the Champions League, you need to at least be in it," Villas-Boas, accurately, pointed out after the match. "We are in it and we are doing shit."
Refreshing honesty. Fair play.
Thomas Tuchel: Master of self-destruction
Does Ander Herrera have compromising photos of Thomas Tuchel? Not to take anything away from Herrera, but asking the Basque veteran to be the creative impetus in a three-man midfield is demanding a lot.
Marco Verratti was unavailable for Paris Saint-Germain due to injury, but instead of giving Leandro Paredes or Rafinha a chance to manufacture a penetrative pass, Tuchel again opted for a midfield devoid of creativity. That didn't work against Manchester United, and it failed miserably versus RB Leipzig on Wednesday.
Yes, PSG were without Kylian Mbappe, Neymar, and Mauro Icardi. But just like in the loss to United, it became apparent the capital city side's lethal attack can't do all the work alone.
By the time Idrissa Gueye received a second yellow for unwittingly catching Amadou Haidara in the 69th minute, PSG were behind a goal. Tuchel's response was to take off left-back Layvin Kurzawa for fellow defender Mitchel Bakker, while right-back Thilo Kehrer came on for winger Pablo Sarabia, pushing Alessandro Florenzi into midfield. The manager then waited another 10 minutes to introduce Rafinha for Florenzi with five minutes left, finally bringing on an attacking midfielder. Better late than never doesn't really apply when you're chasing an equalizer.
It's no secret that Tuchel and sporting director Leonardo don't see eye to eye in Paris. At this point, it's almost like Tuchel's squad and tactical decisions are made in spite of Leonardo.
If the German has lost the trust of Leonardo, the players could be next. Look no further than captain Marquinhos' refusal to shake Tuchel's hand after the final whistle. What a mess.
Manchester United's erratic cycle continues
One step forward, two steps back.
It certainly feels that way for a Manchester United side that followed a pair of stellar performances on the continent with a shocking loss while visiting Istanbul Basaksehir. Ole Gunnar Solskjaer is at the wheel, and the team bus is stuck in the mud.
United have now produced two straight drab outings after Arsenal outclassed them at Old Trafford over the weekend, leaving many to wonder how a team capable of soaring heights can also register displays like Wednesday's in Turkey. Somehow, United made the 2020 version of Demba Ba look better than the half-decent version of him from years ago. Harry Maguire truly is a miracle worker.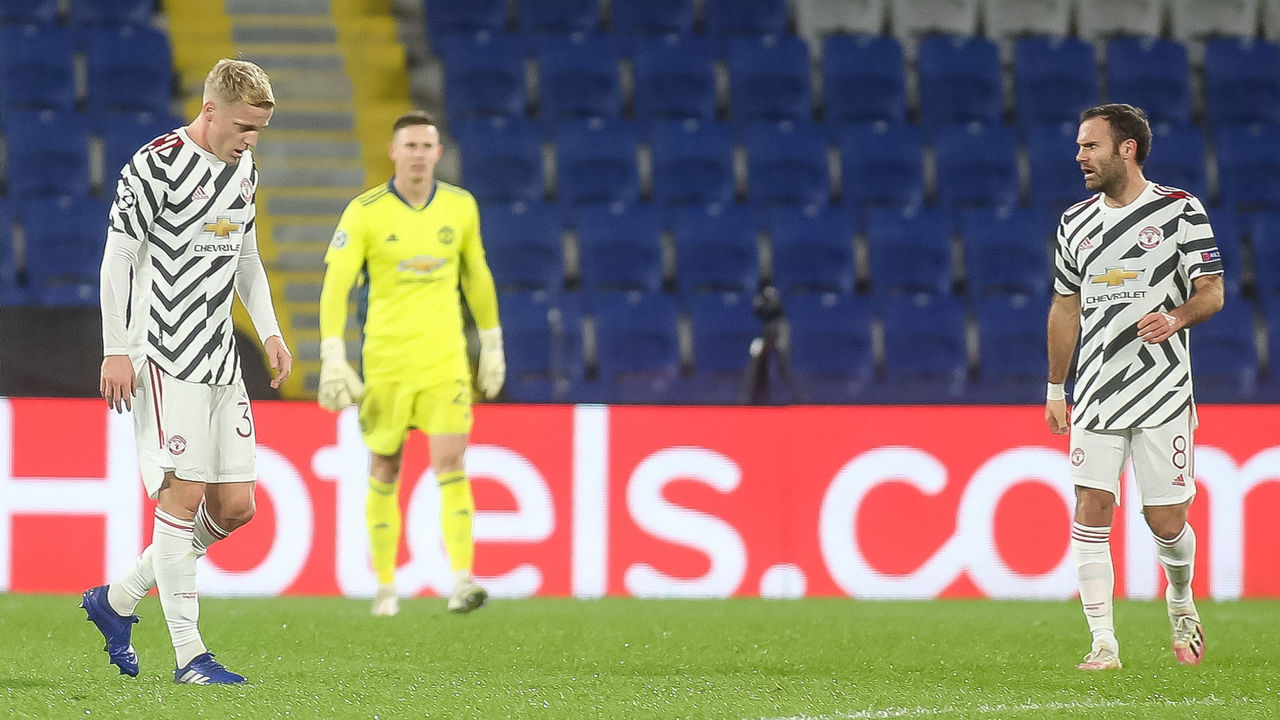 For all the praise Solskjaer received in the aftermath of the victory over PSG, the Norwegian will be a lightning rod for derision following a lifeless showing in Istanbul, where United's best chances were generated on the counterattack.
With quizzical squad rotations, questionable substitutions, and an out-of-sorts backline, the loss illustrates, again, that Solskjaer isn't up to the task. If he can't outwit his counterparts tactically, then surely he's a master motivator? Apparently not.
Barca happy Ter Stegen is back
As many would have predicted, Barcelona beat Dynamo Kyiv to extend their perfect start in the Champions League. But, instead of the club's attack leading the charge, Marc-Andre ter Stegen was the hero while helping Barcelona grind out a narrow 2-1 victory on a night when both goalkeepers produced some of the best saves of the competition to date.
Despite dominating the opening 10 minutes, in which Barca could've easily scored three times and put the match to rest, the hosts only managed to find the back of the net when Lionel Messi converted from the penalty spot. That moment seemingly inspired Dynamo to implement a more attack-minded approach that caused Barcelona plenty of problems.
Dynamo's encouraging response to trailing early in the match almost led to an equalizer during a spell of play that saw the visitors control the action in Barcelona's end. But, thanks to a bit of luck and great instincts, Ter Stegen – who was appearing in his first match of the season after recovering from a knee injury – denied the Ukranian side's effort from close range.
Barca were lucky Ter Stegen could cover up their defensive frailties with several great stops, and the team's attack struggled to break through against an equally red-hot 'keeper in Ruslan Neshcheret. Denying Messi when the Argentine uncorked a free-kick that was headed for the top corner was his most memorable save of the night.
Gerard Pique scored the eventual winner, but it wasn't exactly a performance that will fill Ronald Koeman with confidence, despite the three points.