Martin Braithwaite viewed life differently from that moment. When Christian Eriksen collapsed on the pitch, he was one of the first players to call for medics and then helped form a circle around the motionless midfielder with his teammates.
At that point, the team doctor later said, Eriksen was "gone."
"It just shows you how fast things can go in life and that you have to enjoy every moment," Braithwaite told theScore. "Life passes by quick."
CPR and a defibrillator brought Eriksen, who was just 29, back to life. His cardiac arrest during Denmark's European Championship opener in June 2021 was widely viewed as the catalyst for the team's subsequent run to the semifinals, with emotional turmoil tightening their bonds – they wanted to do it for Eriksen. But Braithwaite believes the incident highlighted the brotherhood that already existed in Kasper Hjulmand's ranks.
"I don't think it made us closer," the forward said, "but I think the world saw the friendship and the compassion that we have for each other.
"It's not only football, it's more than that. We feel like a family when we're together."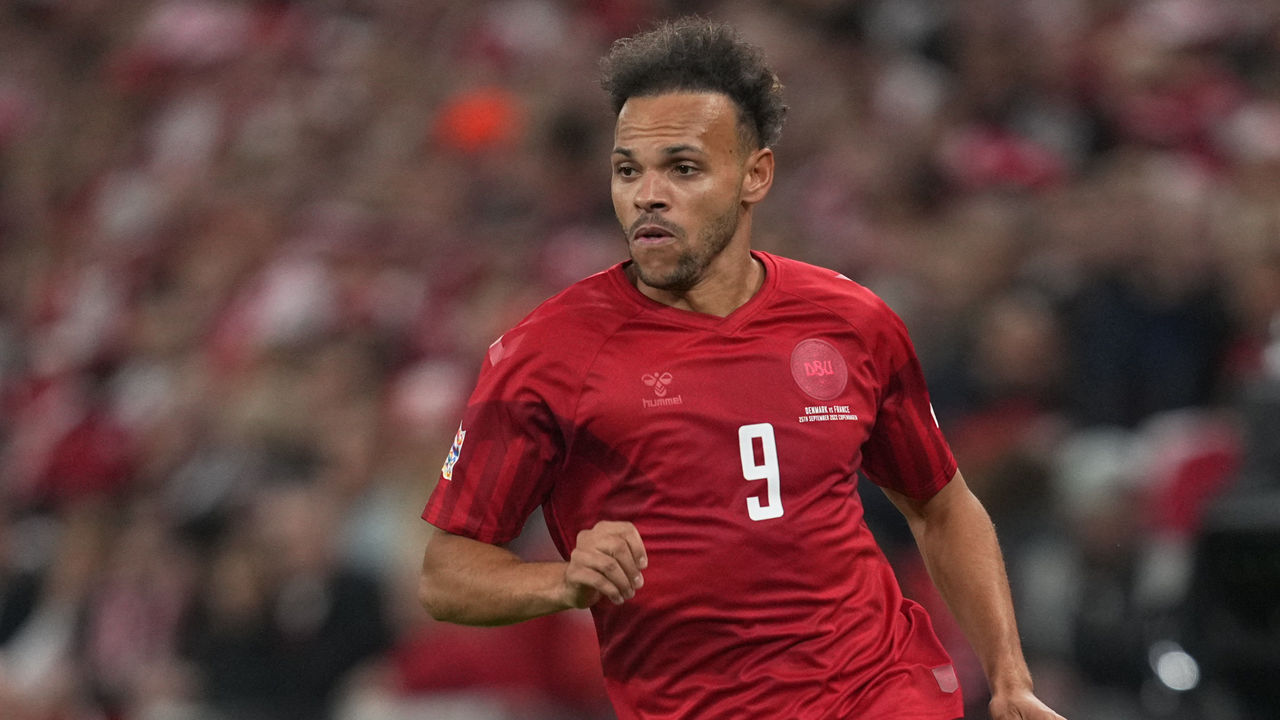 Perhaps it was the relationship between the squad and its manager that strengthened. In the days that followed, senior players – Kasper Schmeichel and Simon Kjaer included – praised Hjulmand for traits not usually associated with football, like his sensitivity, while he guided the team through the anxiety generated by Eriksen's cardiac arrest.
The humanity behind his management also made him well-equipped for the rest of the tournament. His men played with spirit and, despite everything, enjoyed themselves.
"He wants everyone to express themselves and also just show the love – that you love playing football," Braithwaite said of the Danish boss' approach.
"Everyone understands how he wants to play, but at the same time, he brings out each player's quality, which sometimes can be difficult in a system. Whoever plays, they play freely, and you can see it."
The system has grown more sophisticated over time. Somehow, with the minimal hours afforded to national teams on the training pitches, Hjulmand has melded individual freedom with one of the most studied approaches in international football. There are common features to this Denmark team, such as the regular use of attacking full-backs, but Hjulmand has otherwise formed a unit that doesn't play with one set formation. Denmark can change shape multiple times in a single match.
"We switch systems, and everything just goes effortlessly and smoothly," Braithwaite said. "It all goes back to the way he communicates with the players and the video that we're seeing. Everything is just smooth, and it's just easy to understand what he wants us to do."
Hjulmand's stock is rising. Aside from a difficult seven-month spell while leading Mainz in Germany, where he had a challenging relationship with sporting director Christian Heidel, the head coach's resume has few blemishes. Another strong run – this time at the World Cup – and Hjulmand could be one of the most sought-after tacticians on the planet.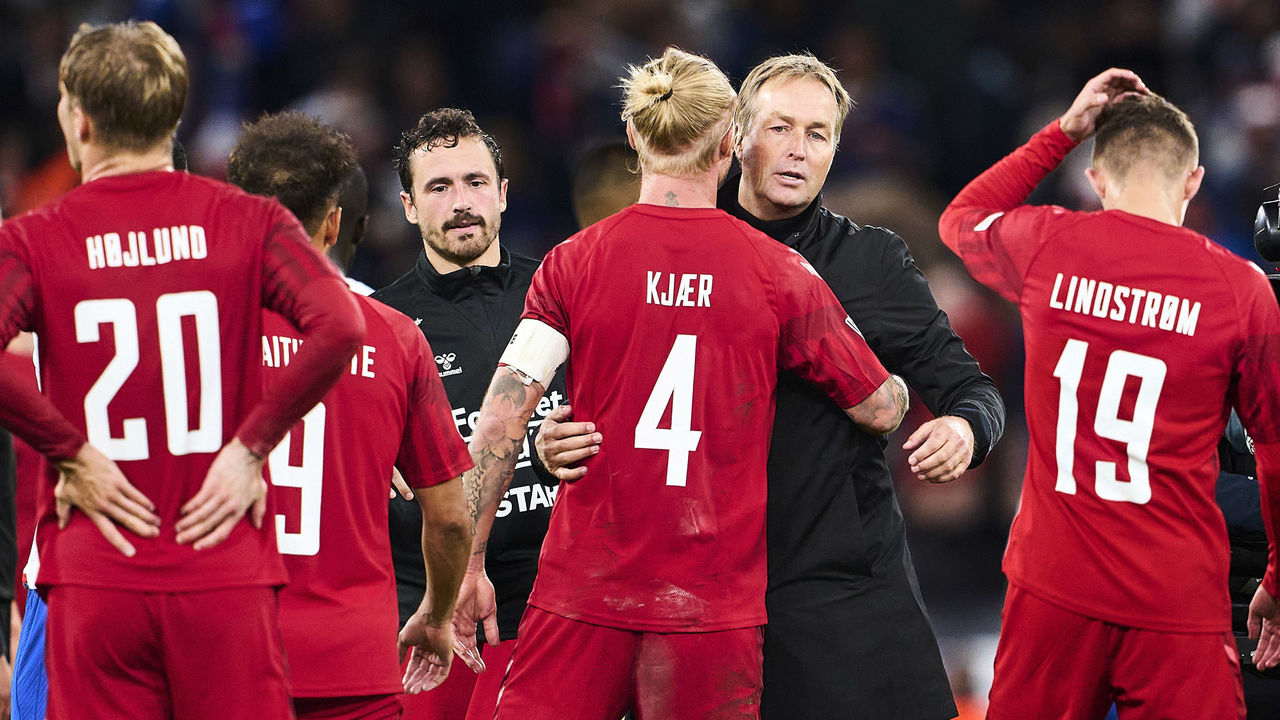 "We're very lucky to have a manager like that, first of all coming from Denmark, and that he's right now with the national team," Braithwaite shared. "So we have to be grateful for that and get the best out of it while he's here because I'm sure that he can go in a top team in the world, definitely. He's got the qualities to do that."
Braithwaite believes Denmark has many advantages over its rivals in Qatar, namely its tactical versatility, the lack of big egos on the squad, and the individual quality Hjulmand can call upon. The Espanyol frontman also thinks the playing experience from 2021 puts Denmark in a good position to make an ambitious bid to become world champions.
"We have some belief now that we can do things, that we are actually a really, really good team," Braithwaite said, adding, "it's going to help us at the World Cup."
That confidence only heightens with the presence of Eriksen, who's still just 30. The playmaker will make his first appearance in a major international competition since his collapse when the Danes kick off against Tunisia on Tuesday. He miraculously returned to the pitch eight months after his cardiac arrest with Brentford and is now buoyed by regular minutes in Erik ten Hag's improving Manchester United side.
"Seeing him back and how he's performing is just amazing. I'm really, really happy for him," Braithwaite said.
"It's crazy how fast life can go, but we have to be grateful for the time we have together."