We've ranked all the teams; now it's time for the players to take center stage. As we close in on the opening kickoff at the World Cup, here are the 20 brightest stars who'll be on display in Qatar over the next month.
20. Cristiano Ronaldo (Portugal)
Age: 37 | Position: Forward | Club: Manchester United
Yes, he's low on this list. But over the first half of the club season, he contributed more to Britain's tabloid newspapers than he did on the football pitch. His power waned, and his moral standing appears pretty loose-footed. And, most crucially, Manchester United appear to be better off without him. So, the scene might be set for Ronaldo to write the greatest chapter of his career.
19. Phil Foden (England)
Age: 22 | Position: Midfielder | Club: Manchester City
It's a crime that Foden isn't an automatic starter for England. Gareth Southgate's preferred formation often leaves the silky Manchester City man fighting with a host of other talented options to play in support of Harry Kane. If given a consistent opportunity in Qatar, though, the Stockport native will deliver when it counts, just as he does at club level for Pep Guardiola.
18. Thibaut Courtois (Belgium)
Age: 30 | Position: Goalkeeper | Club: Real Madrid
Some love for the goalkeepers. Courtois, in rather confounding fashion, continues to insist that he doesn't receive enough respect within the football world. At this point, it's clear the Belgian uses any perceived slight as motivation. Whatever he's doing, it's working. The lanky netminder figures to be busier than usual as he backstops an aging Belgian defense this month. With more scoring chances to deny, maybe he'll get the praise he seeks.
17. Jude Bellingham (England)
Age: 19 | Position: Midfielder | Club: Borussia Dortmund
Bellingham was a project. Birmingham City recognized the talent they had and made an effort to make him a Swiss army knife in midfield: a No. 6, a No. 8, a No. 10, and – while we're at it – someone who can do a job on the flank. It was ambitious, and it was a rip-roaring success. Borussia Dortmund have one of the finest young players on the planet, and if Southgate has any sense, he'll be one of England's main men in Qatar.
16. Alphonso Davies (Canada)
Age: 22 | Position: Left-back/Winger | Club: Bayern Munich
Canada's hopes of making waves at the World Cup – the country's first since 1986 – rest largely on the state of Davies' hamstring. One of the most explosive players on the planet, Davies is working hard to recover ahead of Les Rouges' opener against Belgium, where he'll look to wreak havoc from the more advanced attacking position he occupies with the national team.
15. Joao Cancelo (Portugal)
Age: 28 | Position: Full-back | Club: Manchester City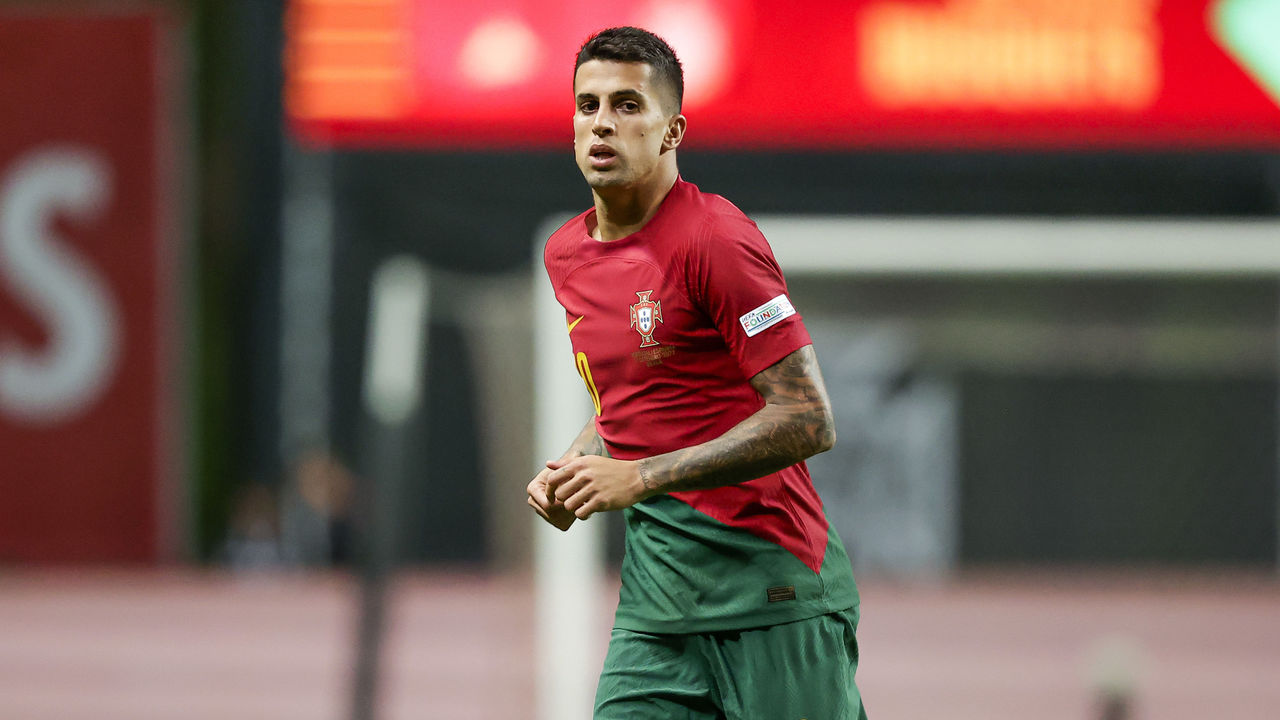 Full-backs aren't supposed to be capable of the things that Cancelo accomplishes with ease. His passing ability is more akin to a No. 10, while he recognizes openings and charges forward to pounce on them like an old-school winger. It gives Portugal, already loaded in the traditional attacking areas, another player who can change the game in an instant.
14. Joshua Kimmich (Germany)
Age: 27 | Position: Midfielder | Club: Bayern Munich
How far would a team of 11 Kimmich clones progress at the World Cup? That we're even asking the question is a testament to the cerebral German's versatility. Not only is he comfortable in all three areas of the pitch, but he can also thrive no matter the task. A jack of all trades is supposed to be a master of none. Kimmich lays waste to that theory.
13. Bernardo Silva (Portugal)
Age: 28 | Position: Attacking midfielder | Club: Manchester City
Silva – or "Bubblegum," as he's nicknamed by his club teammates – has an incredible knack for making the ball stick while he squirms through the tightest of spaces. He offers versatility – he can operate out wide and in any central midfield role – and regularly covers more ground than anybody else. Though some of his Manchester City teammates demand more attention, Silva is incredibly important to Guardiola's side.
12. Pedri (Spain)
Age: 19 | Position: Midfielder | Club: Barcelona
Pedri is calm personified on the pitch. Everything he does looks effortless. Certain players have an innate ability to always make the right decision on the ball. Not many of them – if any – are teenagers, which makes the Spaniard's sumptuous skill set even more impressive. Even for a Spanish side that values the collective over the individual, Pedri still shines.
11. Son Heung-Min (South Korea)
Age: 30 | Position: Forward | Club: Tottenham Hotspur
As one of the few players at the World Cup capable of deciding matches on his own, a healthy Son would arguably be among the must-watch players in Qatar. Unfortunately, a broken eye socket has threatened to sideline him for South Korea's first game. If he recovers, the prolific Tottenham scorer, who said he's willing to "risk" his health, could lead a vastly improved South Korea side out of the group stage.
10. Virgil van Dijk (Netherlands)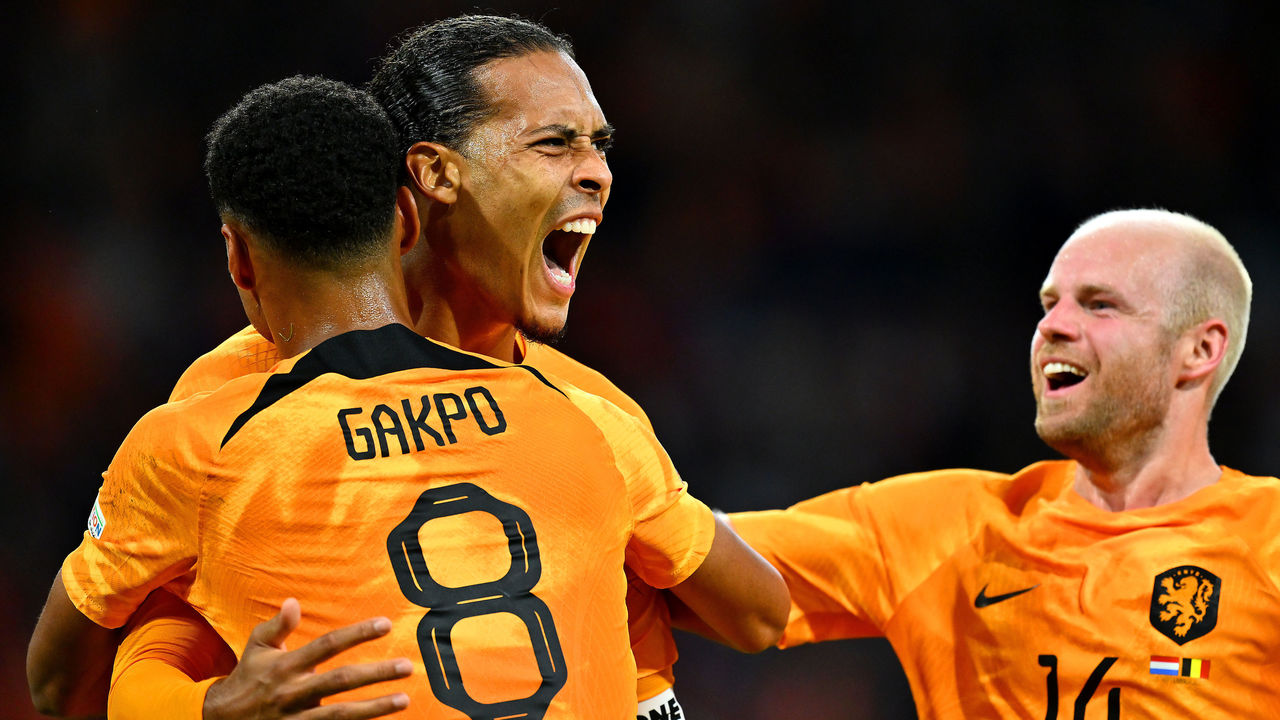 Age: 31 | Position: Central defender | Club: Liverpool
A strong showing at the World Cup could do wonders for Van Dijk. After going through somewhat of a rough patch during Liverpool's poor start to the season, the imposing Netherlands center-back, 31, will get a chance to revive his season and prove he's still one of the world's best defenders when he stars in the heart of Louis van Gaal's back line at his first-ever World Cup.
9. Harry Kane (England)
Age: 29 | Position: Striker | Club: Tottenham Hotspur
It doesn't feel like Kane has been at his absolute best this season, but he's still scored 12 goals and added an assist over 15 Premier League appearances. Tottenham Hotspur boss Antonio Conte said his striker is "really tired" ahead of England's World Cup campaign, but he'll lead the Three Lions in Qatar and expect to challenge for the Golden Boot. He won the award in 2018 for his six strikes in Russia.
8. Vinicius Junior (Brazil)
Age: 22 | Position: Winger | Club: Real Madrid
Given how much Vinicius Jr. has improved and developed into a world-class attacker at Real Madrid, the 22-year-old could be primed to make himself a household name with a breakout performance in Qatar. Of Brazil's enviable cast of rising stars, Vinicius is conceivably the most electric and talented of the bunch. If he plays regularly under Tite and helps Brazil capture its sixth World Cup, Vinicius will etch his name in the history books alongside iconic compatriots such as Pele, Romario, and Ronaldo.
7. Luka Modric (Croatia)
Age: 37 | Position: Midfielder | Club: Real Madrid
Does Modric know about the depressing, eroding realities of time? Clearly not. At 37, the Real Madrid and Croatia midfielder still has the slipperiness and technical brilliance that set him apart earlier in his career, but now he combines that with an assurance built on the pile of trophies he's helped his club win over the past decade-and-a-half. We'll miss him when he's gone – if he ever retires, that is.
6. Robert Lewandowski (Poland)
Age: 34 | Position: Striker | Club: Barcelona
Few teams rely as heavily on a singular talisman as Poland, which will again look to Lewandowski in its bid to reach the World Cup knockout stage for the first time since 1986. The veteran striker arrives in Qatar in inspired form, bringing his prolific Bayern Munich ways with him to Barcelona, where he's already scored 18 goals in all competitions after an opulent summer transfer.
5. Neymar (Brazil)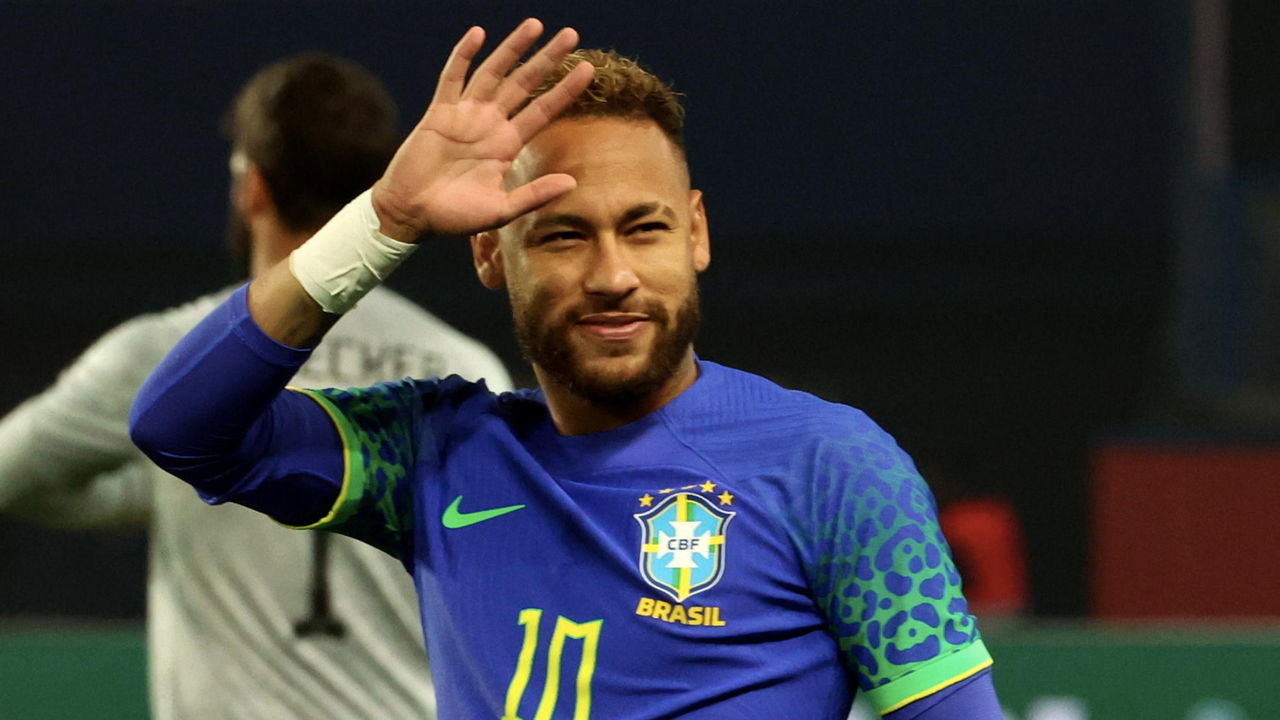 Age: 30 | Position: Forward | Club: Paris Saint-Germain
Headlining the most balanced team in the tournament comes with immense pressure, particularly when that team is Brazil, but Neymar seems better equipped to handle that burden now than at any other point in his career. More mature, fit, and in great form, the Selecao No. 10 could overtake Pele as Brazil's all-time top scorer during the World Cup.
4. Lionel Messi (Argentina)
Age: 35 | Position: Forward | Club: Paris Saint-Germain
The story writes itself. Messi, who says Qatar will be his final World Cup, has never looked more at one with his national team. There's an ease to his play for Argentina now, a comfort level that has developed since Lionel Scaloni took over. Playing for the Albiceleste was once a grating chore for Messi. Now it's liberating. That should make the rest of the field very nervous.
3. Karim Benzema (France)
Age: 34 | Position: Striker | Club: Real Madrid
Since Ronaldo left Real Madrid in 2018, Benzema has become so much more. He took the mantle as a leader and notched career bests in goals (27) and assists (12) in league football last season. His hold-up play also remains vastly underrated: His movement and deft flicks create so many openings for Real Madrid, and he'll do exactly the same for the likes of Kylian Mbappe and Antoine Griezmann with France.
2. Kevin De Bruyne (Belgium)
Age: 31 | Position: Midfielder | Club: Manchester City
De Bruyne's right foot is ridiculous. No other footballer can pass with the same whip and penetration as the Belgian. Add in his work rate – when things aren't going for his team, he'll hack and harry to turn the tide – and the way he powers forward, chest out, during counterattacks, and you have the best midfielder on the globe. It's as simple as that.
1. Kylian Mbappe (France)
Age: 23 | Position: Forward | Club: Paris Saint-Germain
Four years ago in Russia, a 19-year-old Mbappe was ascending the ranks at the same breakneck speed with which he operates on the pitch. Now, he's atop the mountain, firmly established as the most unstoppable attacking force in world football. Still only 23, leading Les Bleus to consecutive World Cup titles would solidify his status as a French icon.
Honorable mentions: Federico Valverde, Jamal Musiala, Frenkie De Jong, Rafael Leao, Bruno Fernandes