With the Champions League making its anticipated return this week, we peer into our crystal ball to predict what will happen in Europe's premier club competition this season.
Predicted group standings
How will the eight groups unfold in the coming months? Here's our best guess at the final standings, and by extension, the knockout-stage participants:
Group A: PSG, Manchester City, RB Leipzig, Club Brugge
Group B: Liverpool, AC Milan, Atletico Madrid, FC Porto
Group C: Borussia Dortmund, Ajax, Sporting CP, Besiktas
Group D: Real Madrid, Inter Milan, Shakhtar Donetsk, Sheriff
Group E: Bayern Munich, Barcelona, Benfica, Dynamo Kyiv
Group F: Manchester United, Atalanta, Villarreal, Young Boys
Group G: Wolfsburg, Sevilla, RB Salzburg, Lille
Group H: Chelsea, Juventus, Zenit St. Petersburg, Malmo
Champions League winner
Paris Saint-Germain. Anything less than finally capturing the elusive Champions League crown would be considered a massive failure in the French capital. It's the very highest of bars, but that's what happens when you sign arguably the greatest player of all time and add several other elite contributors to a team that already boasts Kylian Mbappe and Neymar.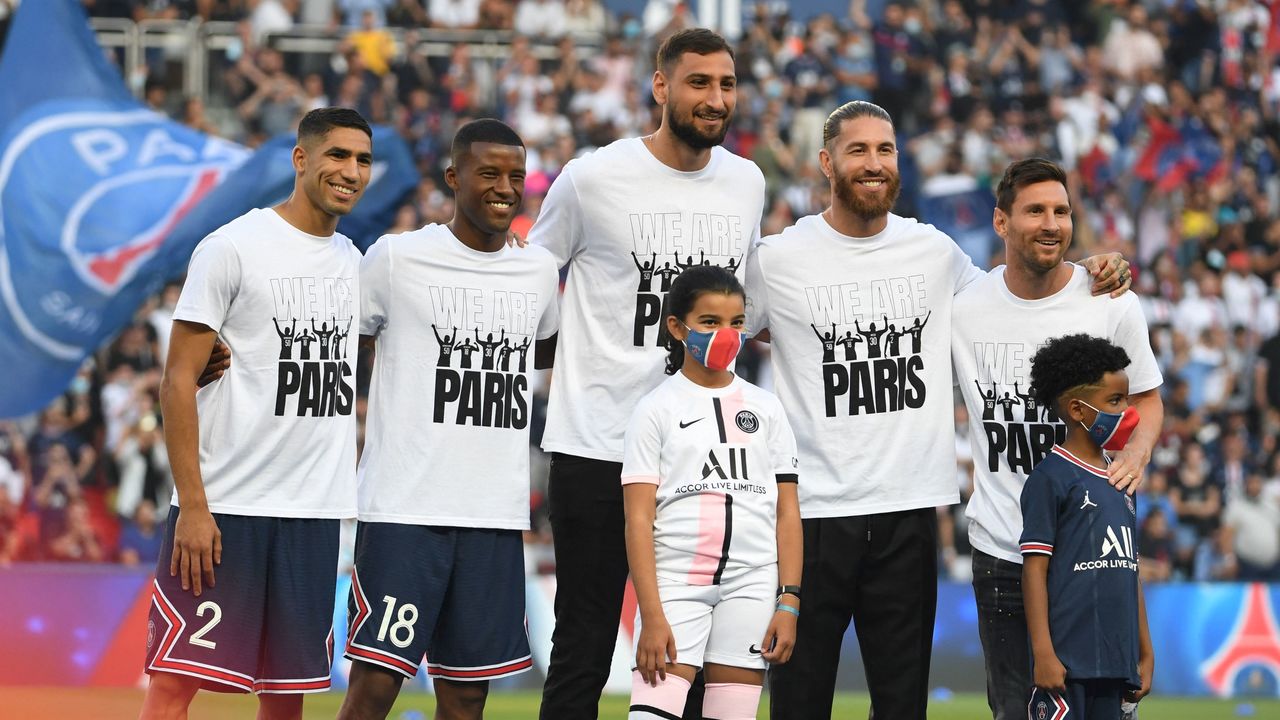 PSG appear to be hitting the sweet spot needed to win any knockout tournament. The club is loaded, of course, but also battle-hardened after reaching the final and semifinals over the past two campaigns. The latter can't be underestimated – "learning" to win is a skill only acquired after near misses.
A difficult group – headlined by an exhilarating matchup with fellow contenders Manchester City – should serve PSG well, especially considering they're unlikely to get the same kind of consistent tests in league play. If Mauricio Pochettino can figure out a system that allows all his superstars to thrive in unison, watch out. Ill-timed injuries and plain old bad luck can render all of this moot, but all things being equal, PSG are best placed to claim the big-eared trophy this season.
Champions League runner-up
Chelsea. This was a toss-up between the reigning champions and last campaign's vanquished finalists, Manchester City. Thomas Tuchel's team is probably the more balanced unit overall, especially after Romelu Lukaku's arrival, and for that reason, we're giving Chelsea the edge.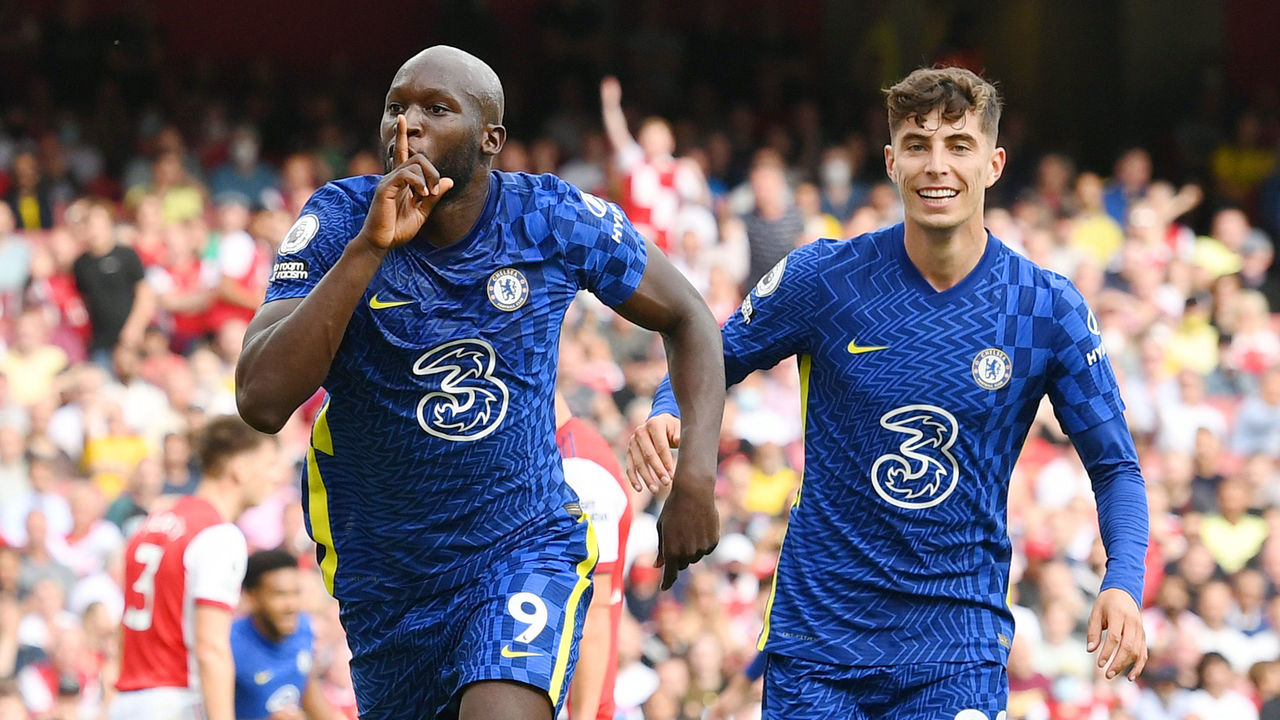 Things may have been different had City successfully recruited Harry Kane – or even Cristiano Ronaldo – in the summer, but for all of Pep Guardiola's undeniable genius, you're likely going to rue not having a bonafide No. 9 to capitalize on the bounty of chances your elite playmakers create at some point.
Tuchel himself is also a huge factor. After replacing the underwhelming Frank Lampard and leading the Blues to glory last season, the German tactician now has a deeper, more talent-rich squad to help implement a footballing philosophy that has already proved capable of winning silverware.
Biggest surprise
Sheriff Tiraspol. This is not to say that the Moldovan club will make a Cinderella run to the latter stages of the tournament or even reach the last 16. In the current age of separation between the mega-wealthy and everyone else, that simply doesn't happen anymore – at least not on this scale.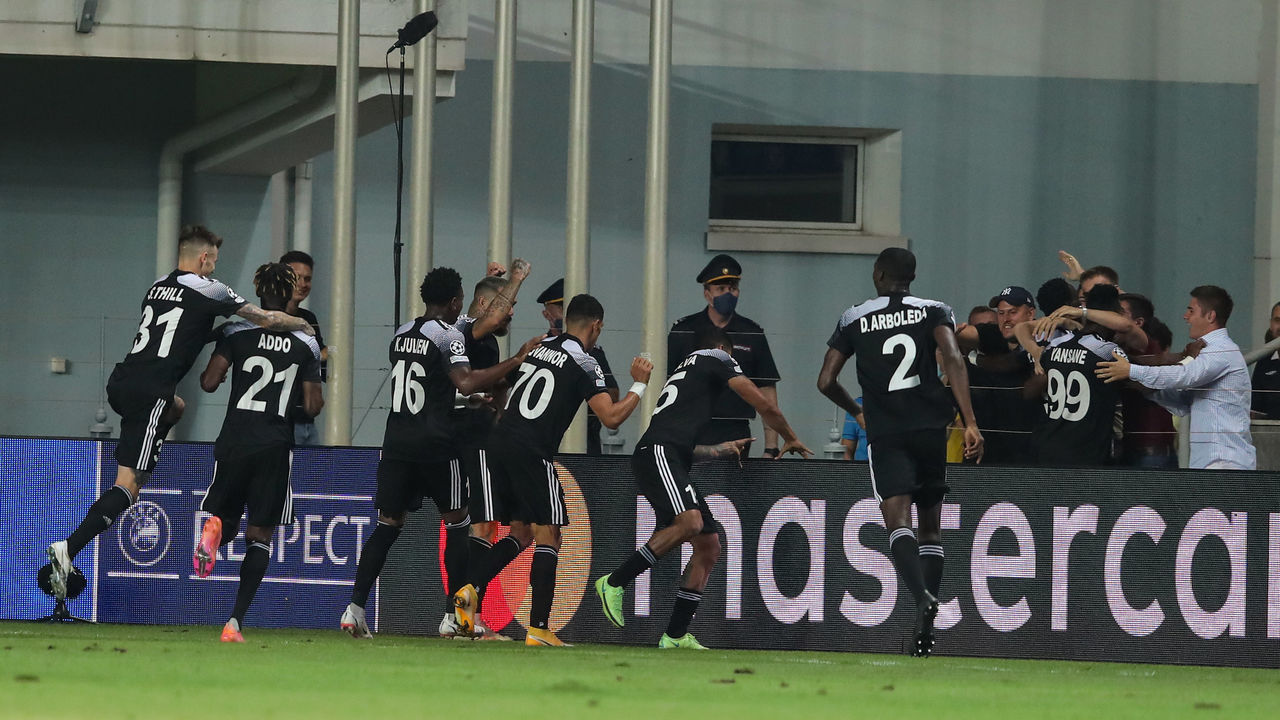 But Sheriff, after pulling off several upsets just to reach the competition's group stage in the first place, aren't going to easily roll over against Real Madrid, Inter Milan, or Shakhtar Donetsk in Group D.
If Sheriff's 3-0 destruction of Dinamo Zagreb in the first leg of their playoff tie demonstrated anything, it's that Adama Traore and Dimitris Kolovos – their scorers in that contest – are skilled enough to take advantage of any opportunities that may arise against the aforementioned trio. Taking points off Real Madrid may be too tall a task, but Inter have been chronic underachievers in this tournament of late, while Shakhtar are looking a little unsure of themselves thus far under new manager Roberto De Zerbi. Sheriff will keep things competitive.
Biggest flop
Atletico Madrid. There's optimism around the Wanda this season after Atletico Madrid further bolstered a squad that captured the La Liga title last term – Rodrigo De Paul's addition, in particular, was a masterful deal.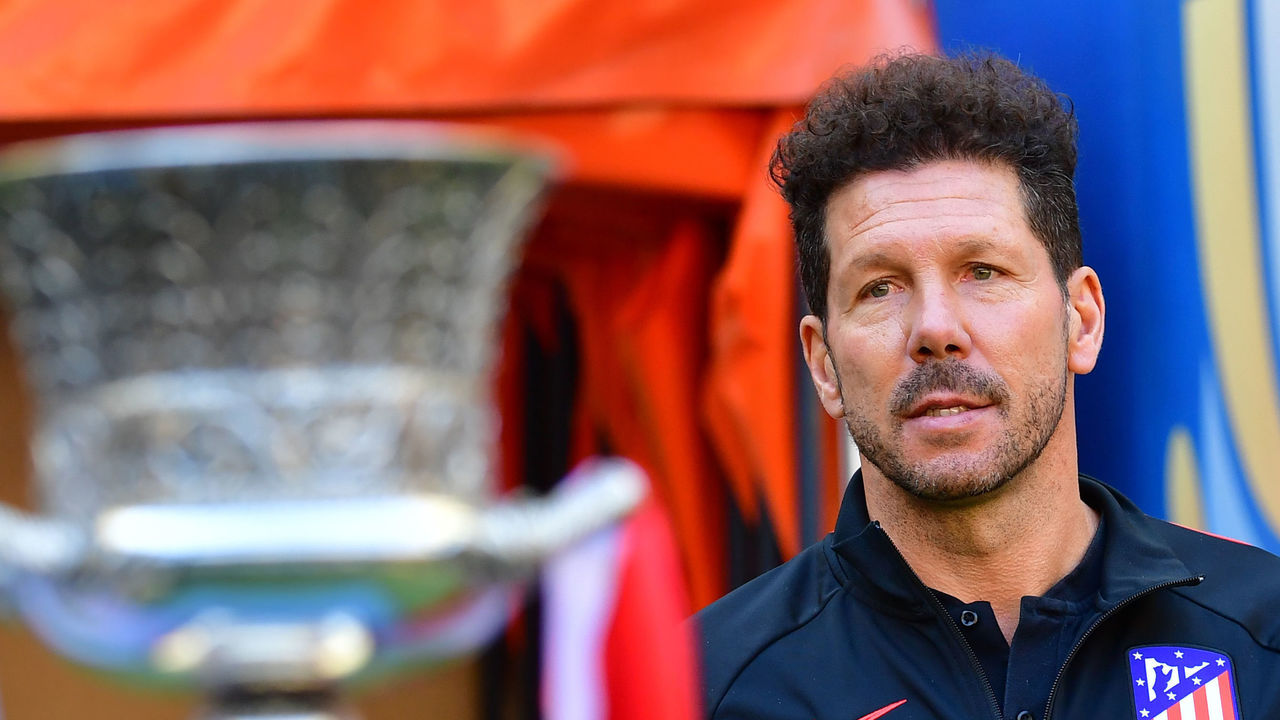 But there have been signs of vulnerability in the opening weeks of the new campaign, with some extremely late goals against Villarreal and, more recently, Espanyol delivering points that so nearly slipped away. Diego Simeone undeniably has more attacking firepower at his disposal than at any other point in his hugely successful Atleti tenure, but that comes with added expectations on how to properly use those resources. It's a tricky balancing act for any team, not least of which one that has been so heavily predicated on a stingy defensive approach for the better part of a decade.
Simeone doesn't have the luxury of time to figure things out, either. Liverpool, AC Milan, and FC Porto are all more than capable of taking the Spanish champions down in Group B if they are disjointed coming out of the gate.
Top scorer
Erling Haaland. The (bonkers) numbers speak for themselves. Just about everything Haaland has touched since making his Champions League debut has found the back of the net. The Norwegian phenom has 20 goals in 16 tournament appearances, becoming the quickest player in history to reach the 20-goal benchmark in Europe's showpiece event.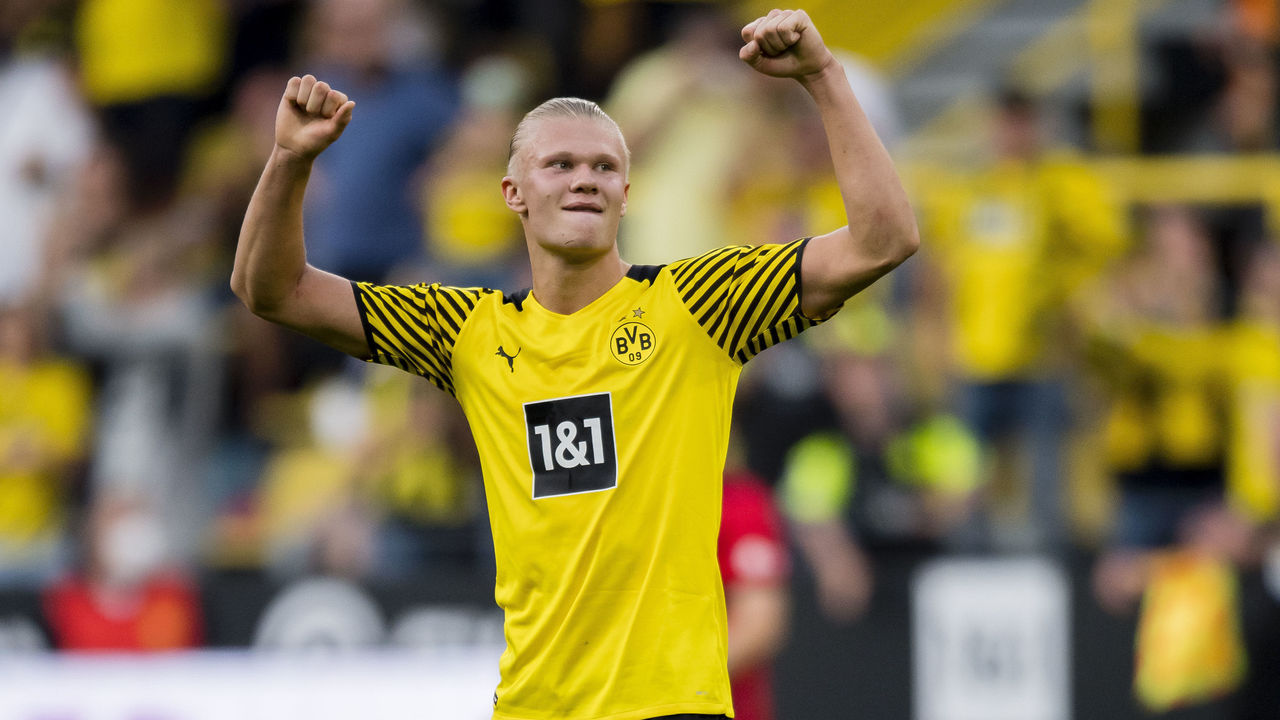 Explosive, almost unmatched goalscoring skill isn't the only determining factor when selecting a Golden Boot winner, though. Penalty-taking opportunities and group stage opposition play a key role, too. Luckily for Haaland, both play in his favor.
The 21-year-old has assumed spot-kick duties for Borussia Dortmund in the wake of Jadon Sancho's departure, and, crucially, Haaland will have the chance to bolster his numbers against Ajax, Besiktas, and Sporting Lisbon in arguably the most forgiving group of this season's Champions League. Competition for the crown will be fierce – Ronaldo, Lukaku, and Robert Lewandowski will be in the running – but the fact that three potential winners from PSG will have to share the wealth also gives Haaland an edge.
Breakout star
Karim Adeyemi. For the most part, anybody playing in the Champions League is already on the radar. It's hard to be a true "breakout" star if your side is competing in the most celebrated club competition in the sport. But some still manage to sneak up on us, at least to a certain degree.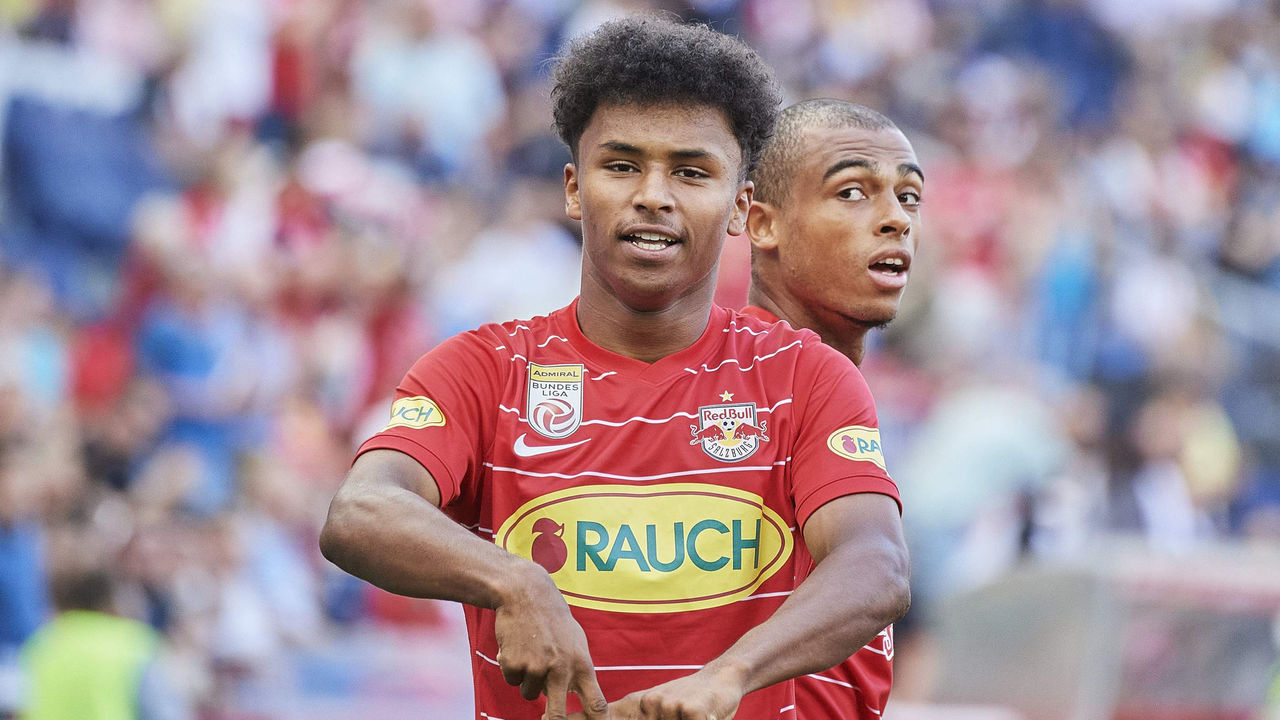 Adeyemi, the 19-year-old forward for Red Bull Salzburg, fits that bill, even if he's already a full German international. Off to a blistering start with six league goals through seven matches in Austria's top flight, the speedy teenager is already being linked with Liverpool ahead of the upcoming January transfer window. Naturally.
If recent history with the likes of Haaland, Dominik Szoboszlai, and Patson Daka has taught us anything, it's to buy stock early when a talented youngster shows some promise in Salzburg. Adeyemi is next in line.
Most excited about …
Upset potential … and the anthem. Despite the enormous chasm that has developed between football's richest teams and the rest of the field, there is always an upset of some kind in the Champions League, and that's part of what makes this tournament so riveting.
Porto, Lyon, Ajax, and Roma have all been responsible for memorable – and in some cases, epic – results in the knockout stages of late, while last season's competition saw Manchester United fail to emerge from the group stage. It's becoming increasingly rare, but it still happens. Someone will inevitably throw a spanner in the works at some point, creating another collection of players who will go down as heroes in the eyes of their fans. Any way you slice it, that's exciting and good for the health of the sport.
And, in a far more trivial observation, hearing the famous Champions League anthem – and singing along with it no matter where you are or who you're around – is undeniably one of the most intoxicating things about the tournament. When the iconic tune comes over the stadium speakers for the first time on Tuesday, everyone will be fired up.