Now it's starting to feel real. With the 2022 World Cup fast approaching, teams and their fans are eager to learn of their potential paths to glory in Qatar. Below, theScore outlines everything you need to know ahead of Friday's draw, which features some interesting wrinkles compared to previous tournaments.
Details
When: Friday, April 1
Where: Doha, Qatar (Doha Exhibition and Convention Center)
Time: 12 p.m. ET
How to watch
| Country | Network |
| --- | --- |
| Canada | TSN |
| United States | FS1 and Telemundo |
The draw will also be streamed live on FIFA's website.
Seeding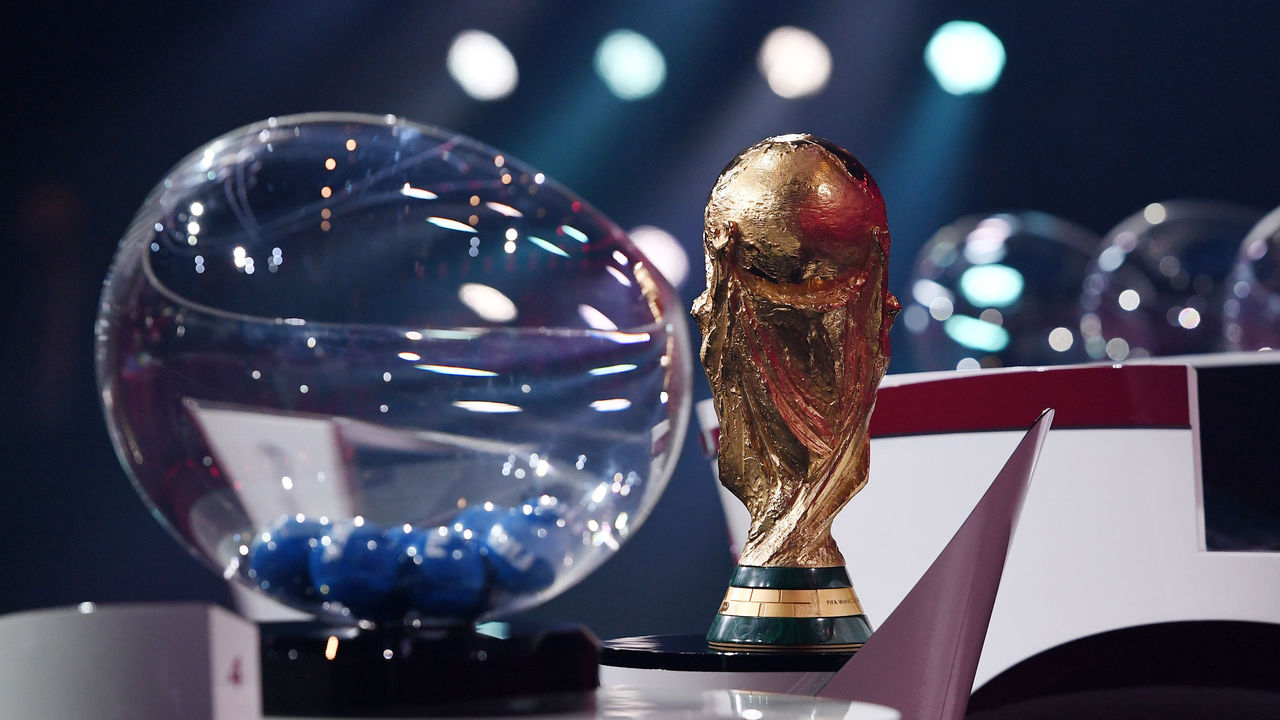 As always, seeding is based on the latest edition of the FIFA World Ranking, with one notable exception. Host nation Qatar, sitting 52nd in the world, is granted a place in Pot 1, per standard protocol. Only 29 of the eventual 32 participants will be known going into the draw – more on that later – meaning the rankings only determine pot allocation for teams that have already secured qualification; the final three teams that qualify via the outstanding playoffs will all go into Pot 4 regardless of their ranking.
Pot 1: Qatar, Brazil, Belgium, France, Argentina, England, Spain, Portugal
Pot 2: Netherlands, Germany, Mexico, United States, Denmark, Switzerland, Croatia, Uruguay
Pot 3: Senegal, Iran, Japan, Morocco, Serbia, Poland, South Korea, Tunisia
Pot 4: Canada, Cameroon, Ecuador, Saudi Arabia, Ghana, Wales or Scotland/Ukraine, Costa Rica or New Zealand, Peru or Australia/United Arab Emirates
So, why isn't the entire field confirmed?
Three World Cup berths are yet to be determined: one from UEFA, and the two intercontinental playoff winners. Those were all initially slated to be decided in March but have been pushed back to June.
Ukraine's match against Scotland was postponed amid Russia's invasion of the country. That will now be played this summer, and the winner of that fixture takes on Wales for a spot in Qatar. The exact dates have yet to be finalized.
The intercontinental playoffs were delayed as part of global football's massive calendar adjustments brought on by the COVID-19 pandemic. Costa Rica will play New Zealand in one encounter while Peru faces off with either Australia or the United Arab Emirates in the other. Those two games are scheduled for June 13 and 14 in Qatar, at which point we should finally know the entire World Cup field.
FIFA said placeholders will be used in the draw for the three unconfirmed berths.
Draw procedure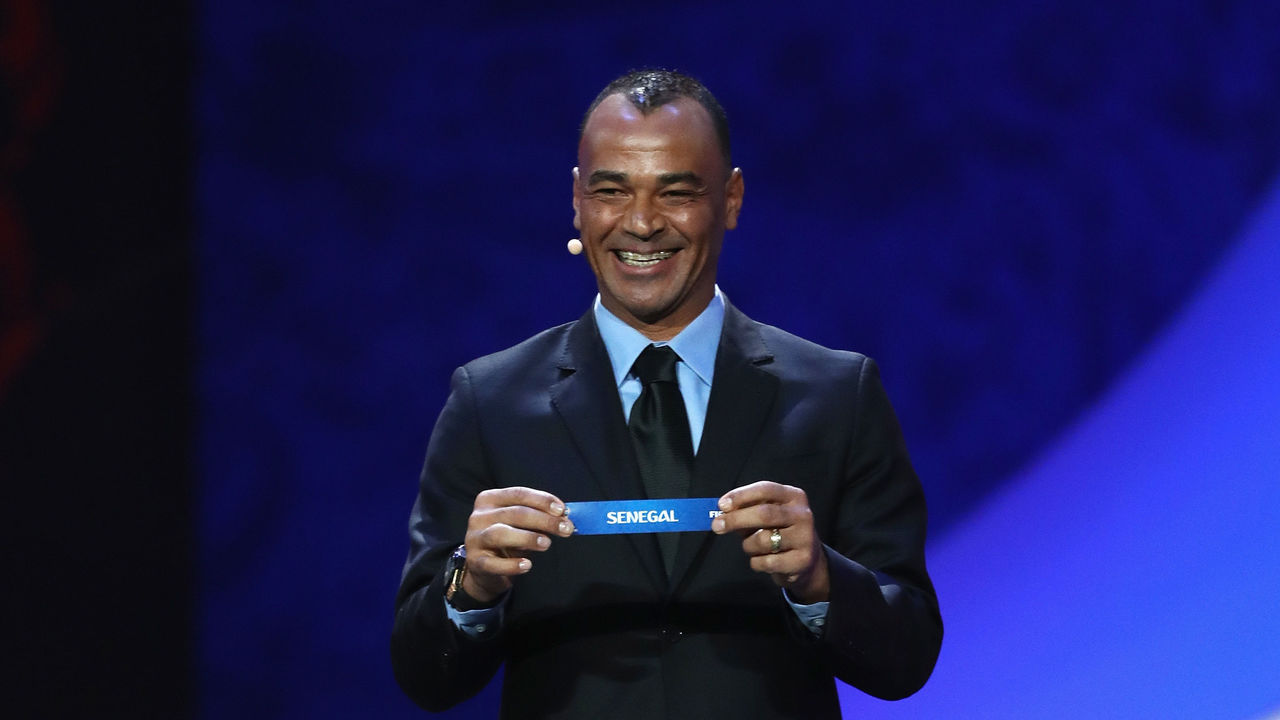 Qatar is preassigned to Group A – position A1, to be exact – and will play the opening match of the tournament. The Qataris will be drawn first to kick-start proceedings. The rest of Pot 1 is then drawn, with each team allocated to one of the remaining seven groups.
That process is then repeated for the remaining pots.
The festivities will be led by Carli Lloyd, Jermaine Jenas, and Samantha Johnson. The likes of Cafu, Lothar Matthaus, Ali Daei, and Jay-Jay Okocha will be among the former players assisting with the draw.
Are there any draw restrictions?
Teams from the same confederation cannot be drawn in the same group, with the exception of UEFA. With 13 European nations going to Qatar in November, it's mathematically impossible to keep them all apart, so five of the eight groups will feature two sides from Europe.
The same condition of separation will apply to the teams that qualify via the intercontinental playoff paths.
A computer will inform FIFA if there are any matchup restrictions in danger of being violated. Here's hoping the governing body isn't relying on the same external software provider that was responsible for the humiliating mishap during December's Champions League draw.
What about the World Cup schedule?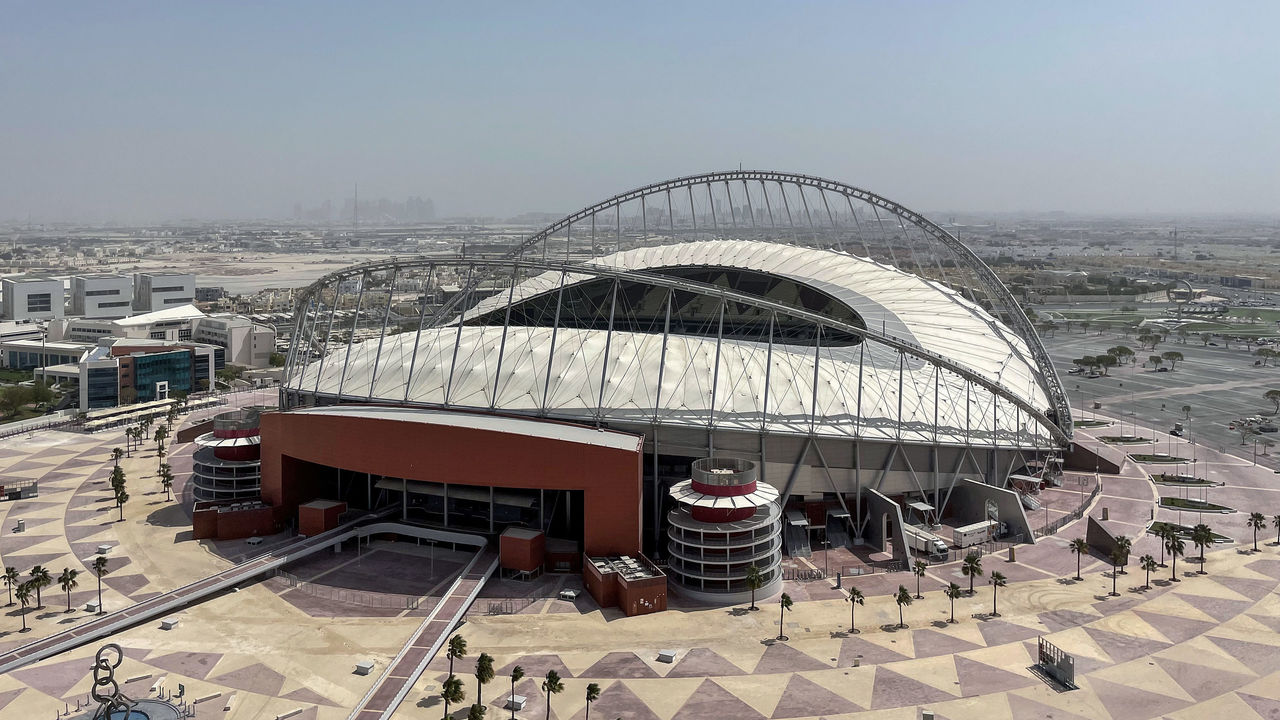 Typically, the dates and times of all group fixtures are made available while the draw is ongoing as stadiums and kickoff times are preassigned based on group slots. Like so many other things in 2022, though, that too will unfold a little differently this time around.
The unusually compact nature of the tournament venues creates scheduling flexibility; the longest distance between stadiums is 55 kilometers. As a result, FIFA said they can make scheduling adjustments in order to "provide a more beneficial kickoff time for audiences at home, or indeed for fans in Qatar with regard to the stadium allocation."
Therefore, the complete match schedule is expected to be revealed in the hours after the conclusion of Friday's draw.
The 2022 World Cup begins on Nov. 21, and closes with the final on Dec. 18.