It's the end of an era at Barcelona.
After over two decades with the club, a record 672 goals, 34 trophies, and six Ballon d'Or awards, Lionel Messi is heading off. And it all went down during a whirlwind few hours on Thursday, as rumblings of his departure quickly morphed into a stunning – and surprisingly curt – announcement from the club, biding Messi a once inconceivable farewell.
Barcelona claim they did everything possible to retain the man widely regarded as the greatest footballer alive, and the team wasn't shy about blaming La Liga for the Argentine icon's exit, and not its own mismanagement.
Messi's future was already taking shape before anyone could fully digest the news. Paris Saint-Germain is flush with cash, and they're reportedly making inroads on a deal to bring the 34-year-old to the French capital on a free transfer.
How did it come to this? And how the heck can PSG, already loaded with expensive star power, afford Messi without running up against Financial Fair Play regulations?
Let's attempt to answer those questions and more.
Wait, didn't we go through all this last year?
Almost exactly a year ago!
Messi, who introduced "burofax" into the global lexicon, famously informed Barcelona last August that he was fed up with the state of the club, saying he intended to leave immediately. So, no, the prospect of Messi departing isn't exactly novel.
But, of course, that saga ended with Barcelona managing to satiate their legendary forward. The election of Joan Laporta as president and the emergence of some young talent convinced the megastar to return for one more season, putting off any decision about his future until this summer.
Barcelona fans breathed an enormous sigh of relief. They would later celebrate when it was reported last month that Messi had agreed to a five-year contract extension set to reduce his gargantuan salary by 50% to ensure Barca could afford to retain his invaluable services.
That was the state of play until Thursday. In a way then, his bombshell departure did come out of nowhere.
Why didn't he sign the new contract?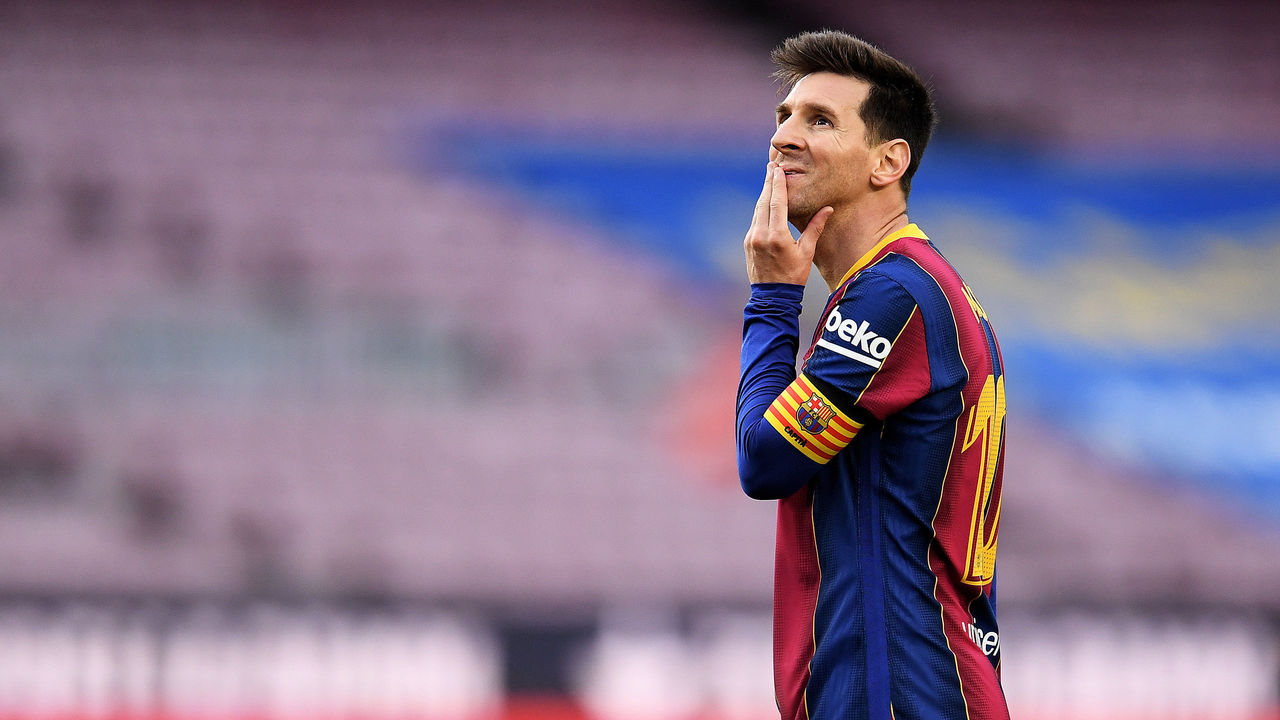 As Barcelona noted in their three-paragraph statement confirming Messi is leaving, they couldn't afford to register the deal with La Liga. By all accounts, the agreement was reached between the two parties. Though some Spanish outlets claim an angered Messi and his father pulled the plug after Laporta tried to change the terms of the agreement at the last minute, the Catalan outfit maintains that isn't accurate.
"Despite FC Barcelona and Lionel Messi having reached an agreement and the clear intention of both parties to sign a new contract today, this cannot happen because of financial and structural obstacles (Spanish Liga regulations)," the La Liga side said.
"As a result of this situation, Messi shall not be staying on at FC Barcelona," the club added. "Both parties deeply regret that the wishes of the player and the club will ultimately not be fulfilled."
La Liga imposes a salary cap on its clubs, and president Javier Tebas has maintained throughout the process that Barcelona wouldn't be given any special treatment. The salary limit for the 2020-21 season was set at €382.7 million. Barca, incredibly, maintained the largest wage bill in Spain before the COVID-19 pandemic, coming in at a whopping €671 million.
Massive cuts needed to be made, but Barca have thus far been unable to sell anyone of note, with Antoine Griezmann – now the team's highest earner without Messi – still on the books, along with a handful of others who are nearly impossible to move because of their significant salaries. Finding suitors that could digest those wages would be difficult during the best of times. It's especially challenging now when almost every team is hurting financially amid the pandemic.
Instead of making the required sales and slashing the club's wage bill, Barcelona compounded their problem, most notably adding Sergio Aguero and Memphis Depay on free transfers. Perhaps that was in anticipation of Messi leaving and they knew all along. But on the surface, it certainly seems to have adversely affected the situation.
Did Barcelona not see the salary-cap issue coming?
Foresight hasn't exactly been a strength of the Blaugrana's brass in recent years. It's impossible to overstate just how badly you have to mismanage FC Barcelona, a money-printing machine, for the club to be saddled with €1.173 billion of debt and unable to figure how to retain the services of the GOAT.
Laporta said Friday that Messi is "not happy" with the outcome while blasting La Liga – and, by extension, Tebas – for creating the obstacles that have, in his eyes, robbed the league of its best and most marketable superstar.
Laporta was also quick to point out that the financial situation he inherited upon being elected as club president for a second time was far worse than he initially realized. Naturally.
Shouldn't La Liga make an exception here?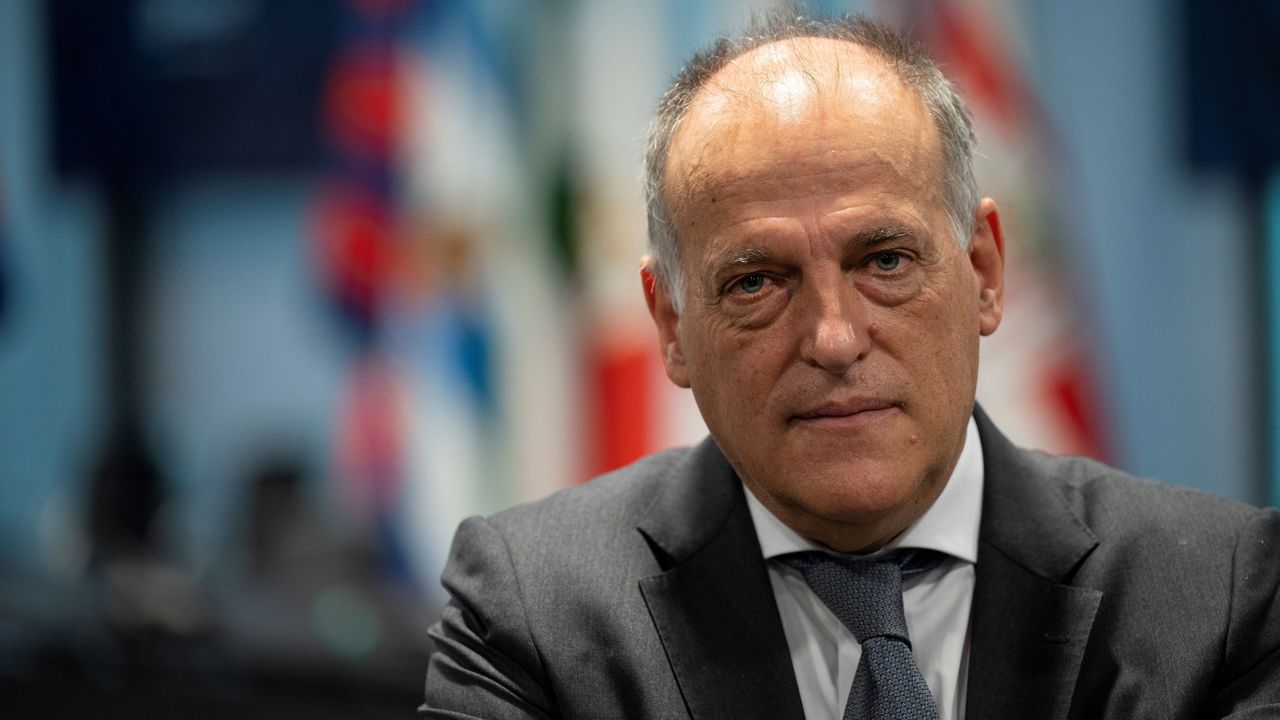 The club was given some leeway, mainly due to the impact of COVID-19 on every team's finances. But Tebas was never going to back down, particularly after the Super League debacle, which he very publicly denounced. Barcelona, of course, remain in favor of the breakaway competition. The divide between the two parties is very clear.
Obviously, keeping Messi in Spain would be in the best interest of everyone – Barcelona, the league, and all the other clubs benefit massively from his presence. But this looks, at least in part, like a power struggle between Laporta and Tebas. The latter wasn't going to make an exception to allow the Super League rebels to get the best of him.
There were suggestions that Barcelona's statement, with its heavy posturing, was simply the club's last-ditch bluff to spook Tebas into green-lighting the Messi deal, salary cap be damned.
That may be a cynical way of looking at things, but it's absolutely possible! Not that the motive ultimately matters. The ploy, if it was one, didn't work.
Wait, didn't La Liga just get a huge influx of cash?
La Liga sealed a deal to sell 10% of its commercial operations to private equity firm CVC for €2.7 billion earlier this week. The first- and second-division clubs – including Barca, who could fetch around €280 million – will share that windfall.
Problem solved, right? Not exactly.
La Liga said only a small portion of each team's proceeds (15%) could be used on transfers and wages. That's not nearly enough to cover Barcelona's salary-cap deficit, meaning Messi's contract still couldn't be registered.
There's also the issue of the deal itself, which Barca – and perennial rivals Real Madrid – publicly and staunchly opposed. Neither side was involved in the negotiations, and both teams claim Tebas made the sale without asking for input.
If anything, that deal created more discord between the two sides, not less. Not all cash is created equally, apparently.
So PSG, huh?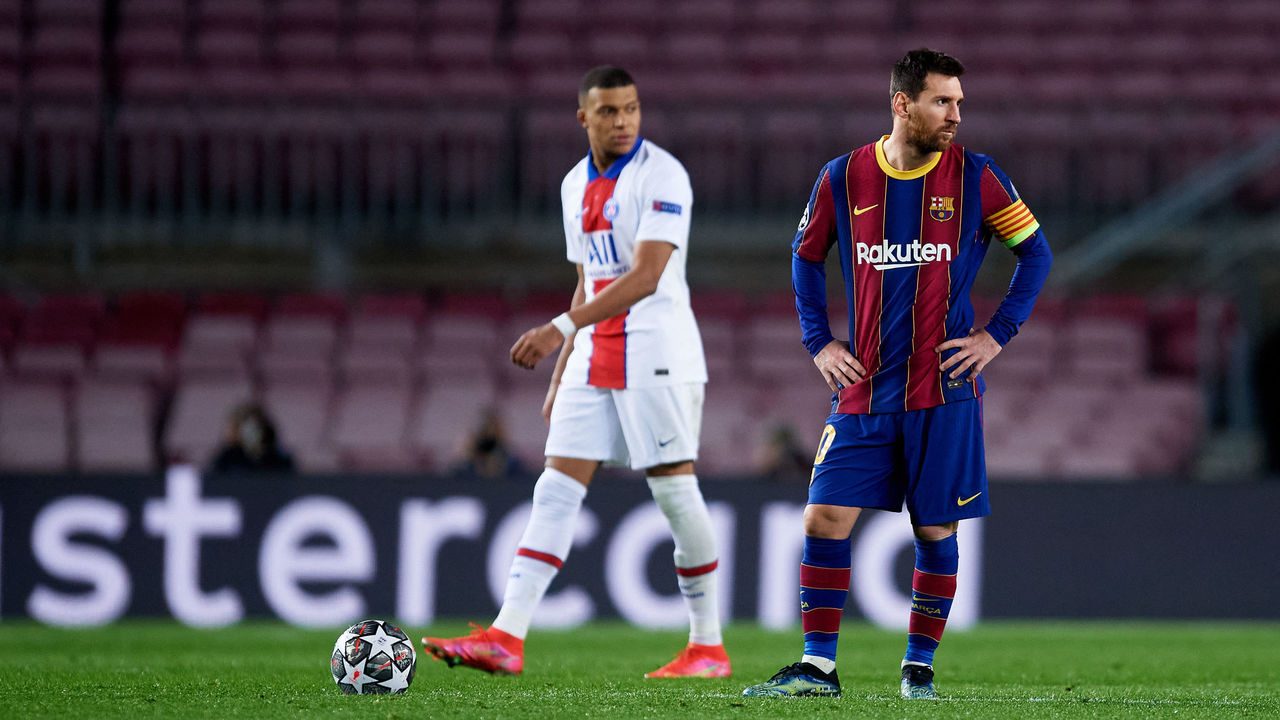 There were only a few realistic options once it was confirmed Messi was actually leaving the Camp Nou. And PSG, with their vast reserves of Qatari money, seemed like the most likely destination for a variety of reasons.
There's an existing relationship with close friend and former Barca teammate Neymar, who's been pushing for this move since arriving in the French capital. The presence of fellow Argentine Mauricio Pochettino certainly helps, too. PSG can give Messi another legitimate crack at the Champions League title, and unlike Barca, they won't run him into the ground during league play. That's surely enticing for the 34-year-old with the 2022 World Cup, likely his last such event with Argentina, on the horizon.
Ultimately, though, this probably came down to money. It always does.
PSG can offer Messi unrivaled wages. Why should he take a pay cut, after all? It wasn't his fault Barcelona were in debt, and he's entitled to finding the best possible deal as a free agent.
Obviously he doesn't need the cash, but Messi can and should seek as much as possible. Once Manchester City spent a boatload on Jack Grealish, Pep Guardiola and Co. were out of the running, leaving PSG to pounce.
But how the hell can PSG afford this?
The shrug emoji was created for exactly this reason.
PSG, one of the game's nouveau-rich sides, certainly appear to be above UEFA's feeble regulations. Financial Fair Play (FFP) – which stipulates that clubs can't spend more than the team earns – is powerless to stop state-owned teams from outspending the competition. And that's not really PSG's fault, as it's UEFA's responsibility to ensure an even playing field, and teams will use any means necessary to find an edge if it can't.
PSG have sure done that, too. They've added free agents Gianluigi Donnarumma, Sergio Ramos, and Georginio Wijnaldum on big contracts this summer in search of an elusive Champions League crown, all while signing Achraf Hakimi for €60 million from Inter Milan. And now they appear poised to land the biggest fish of all.
Meanwhile, Neymar and Kylian Mbappe are sitting on huge contracts of their own, and the club is adamant it'll be able to keep the French star. It's all very fanciful.
Adding Messi will of course help the team's cash flow, but even he may not be capable of balancing the books.
The financial dealings of just about every major football club are shady at best. But PSG has established a proven track record of FFP breaches, and they've been punished previously. Yes, the club brings in massive revenue, but it's difficult to envision a scenario in which this is all above board, especially in the current economic climate.
How will he fit in there?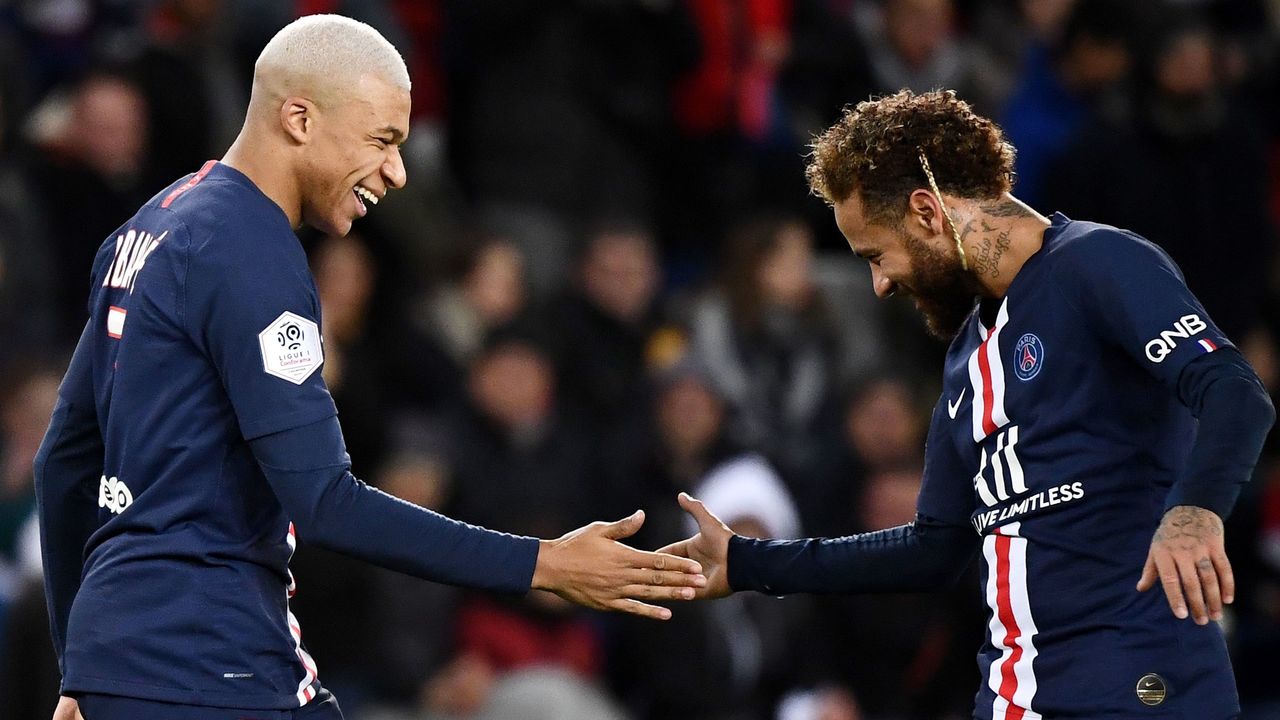 Strictly looking at it from an on-pitch perspective, Messi suiting up at the Parc des Princes alongside Neymar and Mbappe is mouthwatering, tactics be damned. Whether it's a devastating front three, Messi playing in the hole, or any other configuration you can imagine, that amount of otherworldly talent together will make magic happen.
Where each megastar fits into your rankings will vary, but there's a very real argument that PSG will be rolling out three of the five best players on the planet if Messi arrives.
The gaudy numbers that Barcelona's famed "MSN" triumvirate produced could easily pale in comparison to what these three superheroes might deliver, particularly during league play against some slightly less challenging foes. The Ligue 1 record for goals scored during a 38-match season is 118 (RC Paris in 1959-60), in case you were wondering.
The sight of Messi in a PSG shirt will appall many, but you better believe they'll be tuning in each week.
What does this mean for Barcelona?
It's … not great.
Barca have been heavily dependent on Messi in recent years while relying on the Argentine to progress the ball, create chances, and score goals. And he's constantly delivered, keeping the Blaugrana competitive – and even making them title winners – almost single-handedly since Neymar left in 2017.
The likes of Pedri, Ansu Fati, and Frenkie de Jong are luminous young talents worthy of building any team around. But it's painfully obvious that removing the sport's best player comes with enormous ramifications for the on-pitch product.
Even if it'll help Barcelona become financially stable in the long run, this move is a huge win for Real Madrid and Atletico Madrid from a competitive standpoint right now.
And for Messi?
We haven't heard from Messi as this has all unfolded. He's set to speak to the media on Sunday. Don't miss it.
Maybe he truly wanted to remain at Barcelona, and Messi is upset about the entire saga. Or perhaps he's annoyed at being a pawn in Barca's ongoing battle with Tebas and La Liga. Eventually, the truth will come out.